How to Maintain Highlighted Hair for Longer
Nothing makes hair glow quite like a fresh sweep of highlights, whether you've gone for cool-toned beige blonde ribbons or sun-kissed strokes of a radiant caramel bronde. But, without the right care, those highlights can go from glossy and glowy to brassy and blocky – fast. So how do you maintain your highlights at home? These are the steps to follow, no matter your shade…
1. Ask for WellaPlex
Maintaining blonde highlights begins in the salon. Before those lighter pieces have been swept through your hair, ask your colorist to add the bond-strengthening WellaPlex No1 Bond Maker to your hair lightener (if they're not using BlondorPlex where it's premixed in). Designed to strengthen your hair's internal structure as your dream shade is achieved, it gives your locks some extra reinforcement without altering the finished result.
The effects of this strengthening service can also be enhanced at home with the No3 Hair Stabilizer Mask, which you may be able to pick up at the salon counter. After leaving your appointment, apply the nourishing treatment root to tip through your highlighted hair once per week, and it will keep those lightened strands feeling healthier and less prone to hair breakage.
2. Consider Freehand or Ombre Techniques
Lightening techniques that don't start at the root – such as balayage, foilyage or ombre – tend to be easier to maintain than root-to-tip highlights. So, if you've got an appointment coming up and you find the high commitment of highlights to be tricky to keep up with, talk to your colorist about the benefits of switching to one of these looks. Already got highlights at the root? No problem. By adding a Root Melt that's close to your natural color, your colorist can help you transition to a soft, seamless balayage in a single session. The result will be subtler regrowth; perfect for anyone who wants to make maintaining highlights a little bit easier.
3. Use an Antioxidant Shampoo
No matter what color service you've booked in for – blonde highlights, brunette lowlights or a copper balayage – a shampoo that's designed for color-treated hair is a home kit staple. These gentle cleansers are expertly formulated to maintain the pigment in your hair, and more advanced products, like the ColorMotion+ Shampoo, will offer antioxidant protection too. This helps to safeguard strands from pollutant particles and metals found in water, which are known to fade your color and turn highlights brassy.
Make this your regular cleanser then, if your highlights do start to look a little warmer than you'd like, apply INVIGO Cool Blonde Color Refreshing Shampoo. This purple shampoo helps to neutralize yellow and orange tones in the hair; all you have to do is massage it in while strands are wet, leave it on for 2-5 minutes, then rinse thoroughly.
4. Fit a Shower Filter
Water has a bigger impact on the color of your highlights than you might think. It's brimming with minerals and metals that alter your shade, turning it yellow or orange and dulling its shine. While an antioxidant-packed shampoo will help to protect against these harmful minerals, you should also consider a shower filter – especially if you live in a hard water area. These clever contraptions can be attached to your existing shower head, so by the time the water comes through the tap, any damaging aggressors have already been filtered out. If you struggle with a sensitive scalp, you may also find your skin becomes less irritated over time. Just make sure you replace the filter cartridges every six months.
5. Keep Mid-Lengths and Ends in Good Condition
Your highlights will always look glossier with a dose of hydration, so make sure your routine includes a regular color conditioner and a deep treatment mask. Our picks are the ColorMotion+ Moisturizing Color Reflection Conditioner, used after every wash and for a weekly treat, the ColorMotion+ Structure+ Mask. Both are infused with bond-strengthening WellaPlex to keep hair supple yet strong, but the ultra-rich mask is a must for those days when locks are feeling dry and parched. Top tip: If hair is too wet it can dilute the conditioners and mask you apply on top. After shampooing and before applying one, gently towel-dry your hair so all that nourishing goodness can be easily absorbed.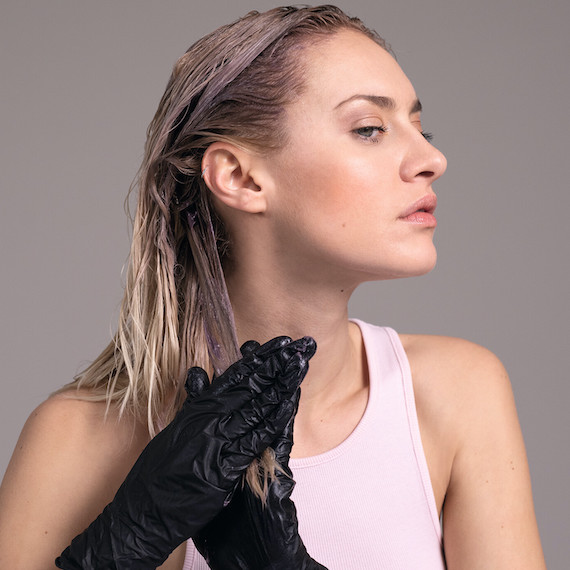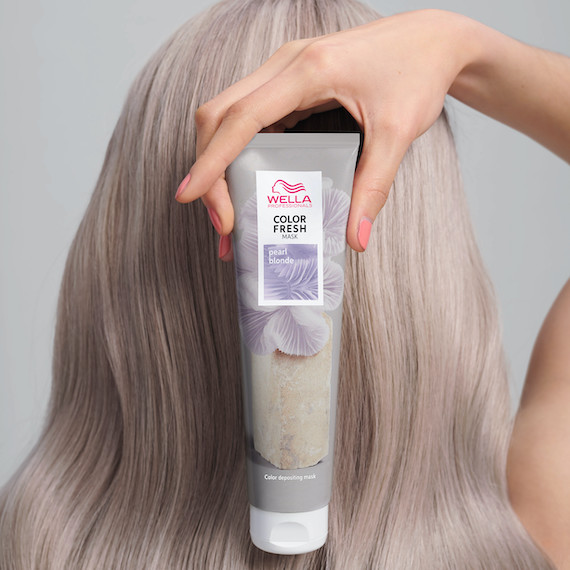 6. Enhance Cool Blondes with the Color Fresh Mask
Cool-toned blondes (think platinum, beige and ashy hues) rely on a little extra care to maintain their freshness – which is where the Color Fresh Mask in Pearl Blonde comes in. Designed to gently top up your tone without dramatically shifting the shade, it's a treatment mask you apply in place of a conditioner, then leave on for just 10 minutes. You don't need to use it during every wash; just on those days when locks are starting to learn warm or brassy. Smooth from root to tip to revive blonde highlights in a flash.
7. Apply a Heat Protection Spray
One of the most crucial items in any highlights maintenance kit is a heat protection spray. Our pick is the EIMI Thermal Image mist, which fuses shine with shielding from heat up to 220°C. Use it every time you blow dry, straighten or curl your hair to save strands from fading brassy. We also recommend the INVIGO Sun UV Protection Spray to keep colored hair safe from the sun's dulling and damaging rays.
In between 'big' color appointments, like having your roots and highlights touched up, we recommend a Koleston Perfect Pure Glossing Service to get the shine back in your lightened strands. A clear gloss is perfect if luminosity is your number one goal, but your colorist can also add a touch of tone if you feel like the shade needs touching up also. Great for special occasions, when you want your highlights to look their very best, this speedy service will see you getting in and out the salon in the space of lunch break – with added glow.