Your Everything Guide to Blonde Highlights
When you hear "blonde highlights," what's the first thing you think of? For us, visions of Blake Lively's blushed blonde mane and Gisele Bündchen's head of seriously sun-kissed strands instantly come to mind. Both rely on unique techniques and shades to create their signature looks, with no two journeys to flaxen-haired flawlessness ever being the same. However, once you've got the know-how on every type of blonde highlights available, you'll be ready to create all kinds of color and placement combinations. Keep scrolling for the full lowdown, from finding the perfect blonde to the ultimate maintenance step-by-step…
The Different Types of Blonde Highlights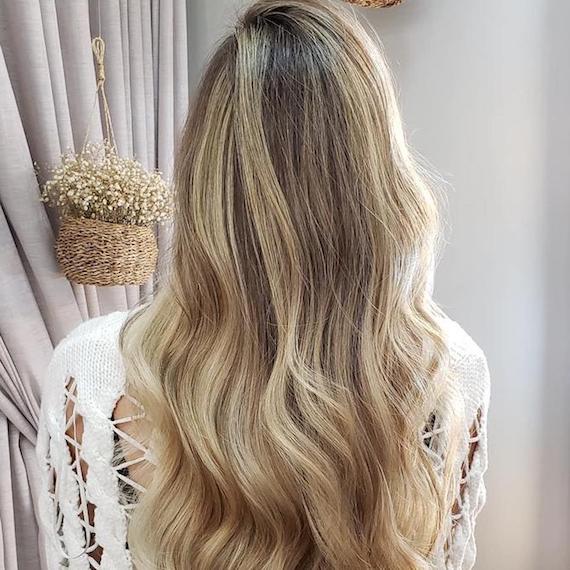 1
Half Head Highlights
Image Credit: @gian_zapattini
Wondering what the difference is between half head highlights and full head highlights? It's simple; half head highlights are – as the name implies – only applied to around half the hair. These root-to-tip ribbons are typically placed through the crown and sides, but you can also lighten the entire top layer while keeping the lower layers natural. Half head highlights brighten locks the way the sun does, lifting the very surface, resulting in a summery effect that can be worn bold and dramatic or super-soft and subtle.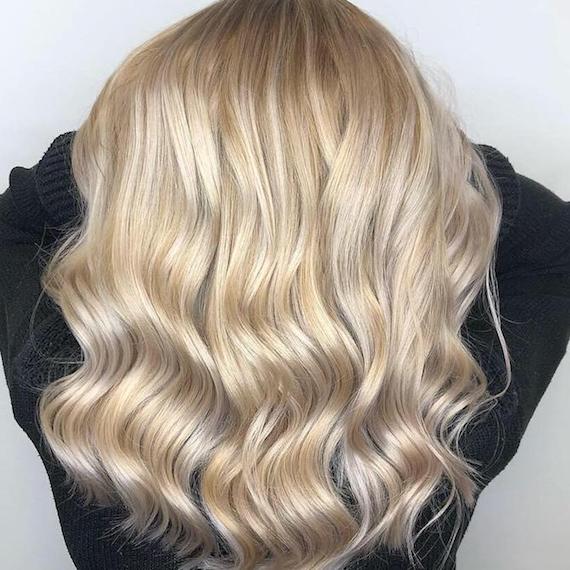 2
Full Head Highlights
Image Credit: @harcenter
Another self-explanatory technique, full head highlights see all sections of hair lightened, from the fringe or hairline right down to the nape of the neck. Hair can be lifted one or two levels for subtle all-over brightening, or you can use full head highlights to create a dramatic blonde transformation on a dark brown or red base color.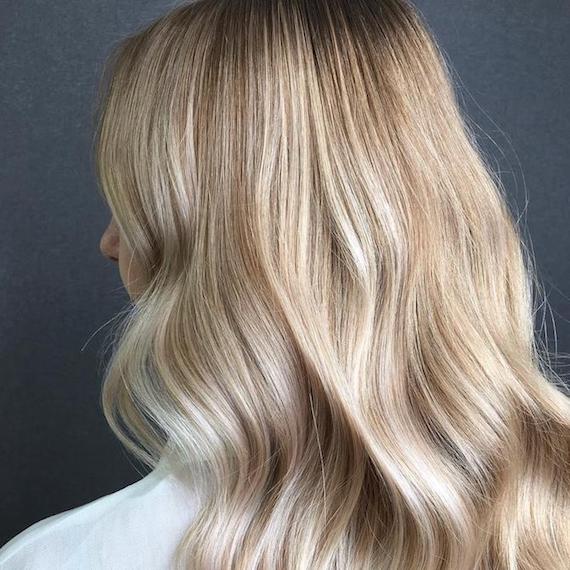 3
Babylights
Image Credit: @fraeulein_lieblingshaar
Babylights are much like traditional highlights in that they run from root to tip. However, the 'lights are micro-fine and set closer together for an ultra-natural look. To create this sun-kissed finish, colorists should wrap much smaller sections of hair in foil, resulting in delicate ribbons that do take longer to achieve, but are worth every second.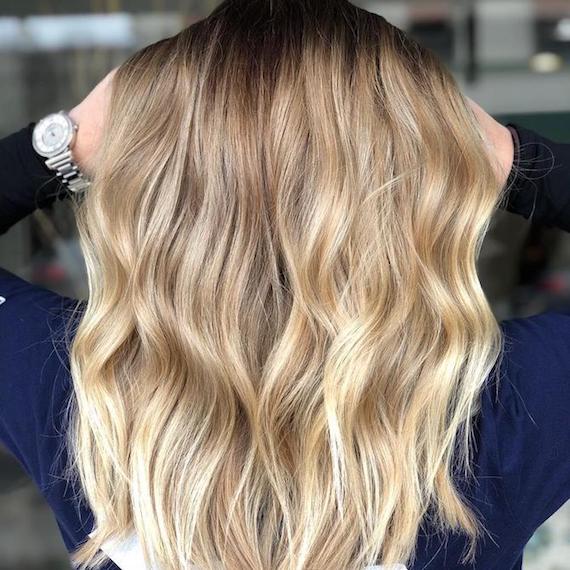 4
Balayage
Image Credit: @tst_with_refined
This might just be the most coveted highlighting style of all, and it's not just used for lightening locks – you can create balayage in every color of the rainbow. It's a freehand technique that sees random sections of hair painted in color (like our pre-lightener Blondor Freelights), focused mostly through the face-framing layers and mid-lengths to ends.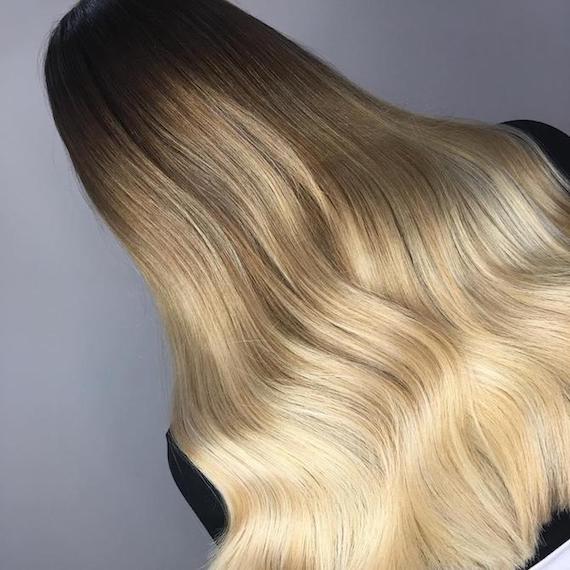 5
Ombre
Image Credit: @hairby_lottie
While balayage sees a scattering of highlights placed in a painterly fashion throughout the hair, ombre focuses on an even graduation from darker roots to lighter ends. To get the gradient effect, lightener is applied to the tips of hair first – not the other way around - then brushed upwards until you reach the point where the ombre should begin.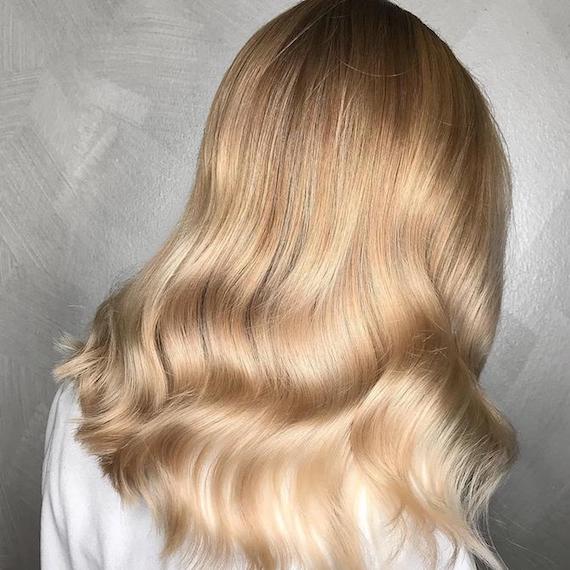 6
Sombre
Image Credit: @kthrnaprg
The clue's in the name. Sombre hair is a subtle ombre that follows the same coloring process, but the shade difference between roots and tips is far less obvious. This technique is perfect for those who want their blonde highlights to be virtually undetectable, as it lends a hyper-real finish that suits all base colors.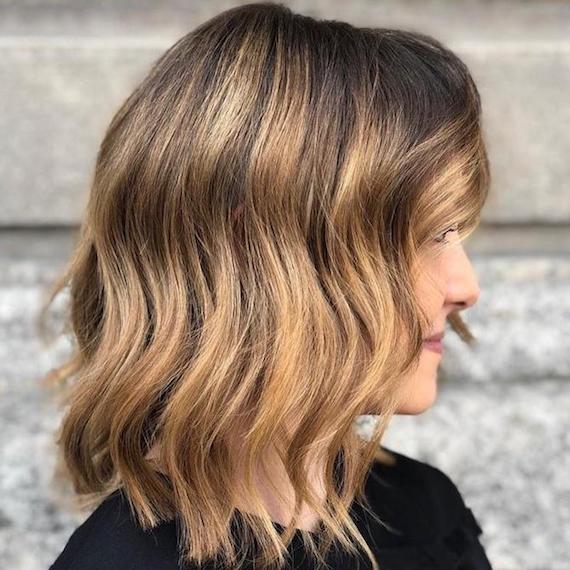 7
Écaille
Image Credit: @nikocilibertis
The French word for tortoiseshell, écaille is the warmest edition of balayage, featuring caramel and honey blonde highlights swept through a brown base color. Placing the gold tones between rich brown sections lends a shimmering effect, making it the perfect highlighting technique for brunettes. 
The Best Blonde Highlights for Every Base Color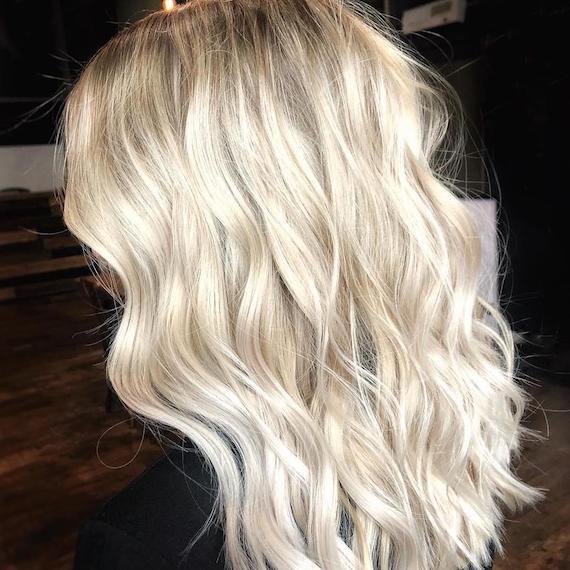 1
Blonde Highlights on Blonde Hair
Image Credit: @tialambourn_hair
The Hairspiration: Rosie Huntington-Whiteley at her blondest and Gigi Hadid
Blondes can still reap the benefits of highlights. If the goal is to give light hair an extra lift, use Illumina Color to add shimmering ribbons of icy color that run from root to tip. Beachy warmth can be achieved with honeyed tones and hints of gold. Meanwhile, lowlights will enhance a natural blonde and create a sun-kissed contrast. Use a demi-permanent color, like Color Touch, to achieve this effect.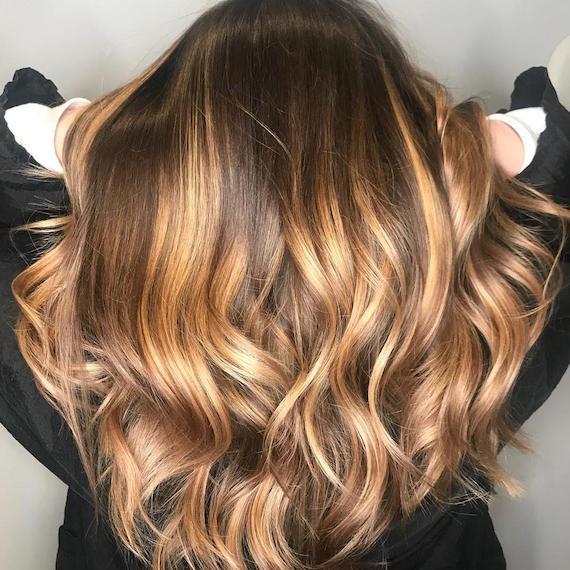 2
Brown Hair with Blonde Highlights
Image Credit: @avagodec
The Hairspiration: Gisele Bündchen and Jennifer Aniston
Mousy brown or light-medium brunette hair pairs perfectly with honey blonde highlights for warmth, or ash blonde highlights if your client has fair skin. The trick is to begin with a high volume of very fine weaves – also known as babylights– through the hair, starting a few inches down from the root to get the full Gisele effect. Using a special freehand lightener, like Blondor Freelights, in between the babylights will give a soft, seamless blend. To make it ultra-natural-looking, go for a lift no more than two shades brighter than the base. It's this cardinal rule that keeps Jennifer Aniston's blonde from looking streaky.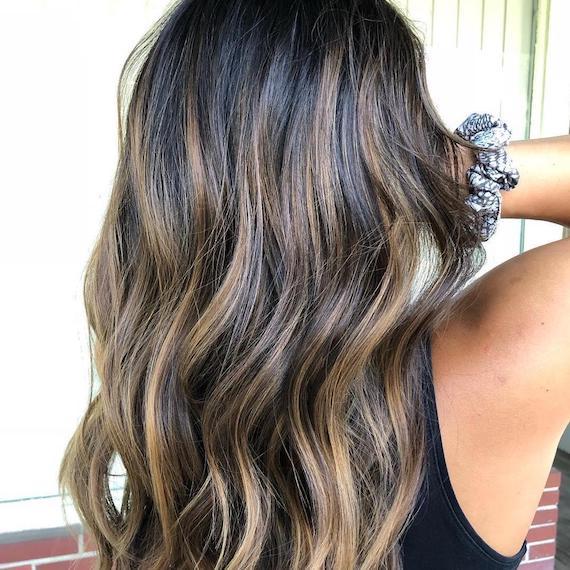 3
Blonde Highlights on Dark Hair
Image Credit: @ tst_with_refined
The Hairspiration: Beyoncé and Lily Aldridge
When choosing highlights for darker hair, keep in mind that the lighter you go, the stronger the contrast will be. This can sometimes result in a less natural-looking result. For a softer blend with low-maintenance regrowth, opt instead for amber or caramel tones with a balance of coolness and warmth, as going too warm can veer on the orange side. There are two ways to apply this: in a heavy, root-to-tip concentration à la Beyoncé, or painted free-hand with Blondor Freelights for a Lily Aldridge-like balayage finish. Whichever look you create, team the lightener with our bond-strengthening treatment, WellaPlex, which will maintain the integrity of the hair throughout the coloring process.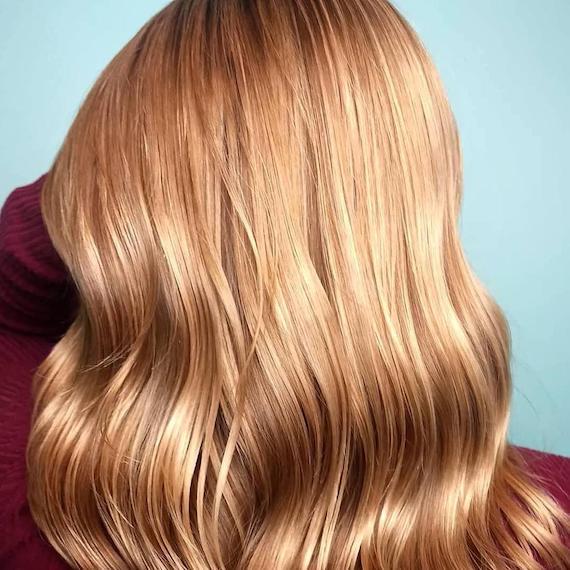 4
Red Hair with Blonde Highlights
Image Credit: @cassandra_foehr
The Hairspiration: Isla Fisher and Rachel McAdams when she went strawberry blonde
When adding blonde highlights to red hair, there are two key trends you should shoot for. If your client is a light redhead, they'll suit strawberry blonde, and if they're more auburn, try pumpkin spice. Follow the same color process you would use to create blonde highlights for dark hair (see above), then recommend your clients maintain the shade with INVIGO Color Recharge Warm Blonde Refreshing Conditioner.
How to Maintain Blonde Highlights
1. Perfect a Post-Color Care Routine
This one's a given. Blonde highlights are only as good as the aftercare that goes into them, which is why every new blonde needs INVIGO Color Brilliance Color Protection Shampoo in their kit. Then, tailor one of our pigment-depositing conditioners to their shade, recommending INVIGO Blonde Recharge Cool Blonde Color Refreshing Conditioner to those with cool-toned highlights, and Warm Blonde Color Refreshing Conditioner to those with a more golden finish.
Strawberry blondes could try mixing a blonde-enhancing conditioner with Color Recharge Red Conditioner. Meanwhile, those with blonde highlights on a brunette base should blend their blonde treatment with a brunette booster, like Color Recharge Warm Brunette Conditioner (on warm-toned hair) or Color Recharge Cool Brunette Conditioner (on cooler locks).
2. Cool Down on Heat Styling
All colorists know that excessive heat styling can fade a new hair hue and turn blonde highlights brassy. That's why it's a good idea to remind clients they should tone down the straightening, curling and blowdrying. For when they do need to turn up the heat, recommend EIMI Thermal Image heat protection spray, misted from roots to tips to keep strands safeguarded. A must-have.