How to Create the Perfect Shadow Root
Every hair colorist knows about the importance of dimension. It's the volume-boosting, youth-enhancing, gloss-giving detail that transforms your client's locks from flat to flawless. Highlights and lowlights are often used to give a multi-dimensional effect, but one of our favorite techniques for lending natural-looking contrast is a soft, seamless shadow root.
But, What is a Shadow Root?
A shadow root is – quite simply – a darker and gently diffused root area, creating a contrast against the mid-lengths and ends of your client's hair. It can be centimeters or inches deep, depending on the desired final look, and you can also play with the depth of the shading to alter the overall effect.
For example, by teaming platinum or ice blonde mid-lengths with a dark ash brown root area, you're creating a dramatic contrast that draws attention to the crown. However, if you paired chocolate roots with caramel ends, the shift in tone would be subtler, resulting in a lightly sun-kissed look.
Root Shadow vs. Root Smudge: What's the Difference?
Some colorists use the terms 'root shadow' and 'root smudge' interchangeably, and that's because the two techniques aren't all that different. They both require a soft diffusion of darker color through the roots, but the word 'smudge' might be used if the shade through the crown is very close to the color of the mid-lengths. However, 'shadow' tends to be more universal, covering both subtle and stark contrasts between the roots and the rest of the hair.
How to Do a Shadow Root
There are three key ways to create an Instagrammable shadow root for your client. It all comes down to the look they crave and the base you're working with…
1. If They Like Their Root Color
Why not subtly enhance existing root color with an Illumina Color glossing service? This way, your clients can maintain their depth, but you can elevate the tone and shine. Then, use a balayage technique to lighten mid-lengths and ends, which will result in a delicate contrast against the root shadow. The balayage should be at least two levels lighter than the roots to achieve dimension, and can be perfected using Blondor Freelights for those painterly, freehand highlights.
2. If They Want Darker Roots
For clients who want to alter their root color – not just add a shine-boosting gloss – you will need to use a tint brush to paint color onto damp hair in vertical sections. Choose a hue that's at least one shade deeper than the mid-lengths, then lightly comb the color downwards. This will soften and blur the edges to get that coveted shadow effect.
3. If They Ask for Gray Coverage
If your client is hoping their root shadow will help to camouflage gray regrowth and make hair glow, suggest they try the new Wella Professionals Luxelights service. It combines sun-kissed highlights with coverage for silver strays, and you can tailor the product to their desired finish. Choose Color Fresh for up to 30% coverage, Color Touch for up to 70% and Koleston Perfect or Illumina Color for up to 100%.
Looking for more advice on creating a shadow root? Watch #MastersOfBalayage founder, Ryan Weeden, in action as he shades his client's dark blonde locks to perfection.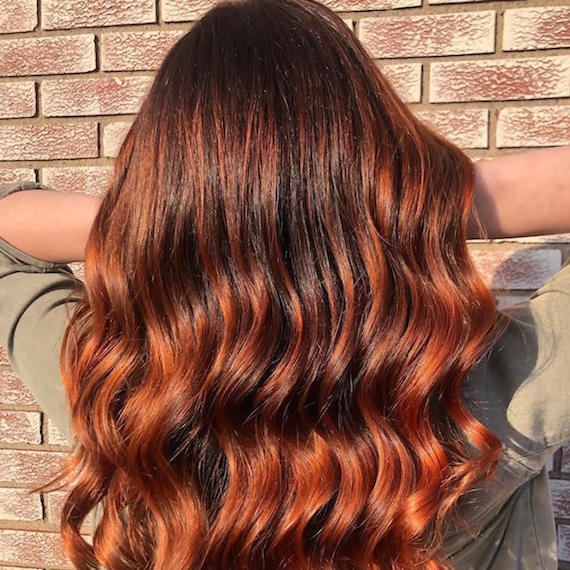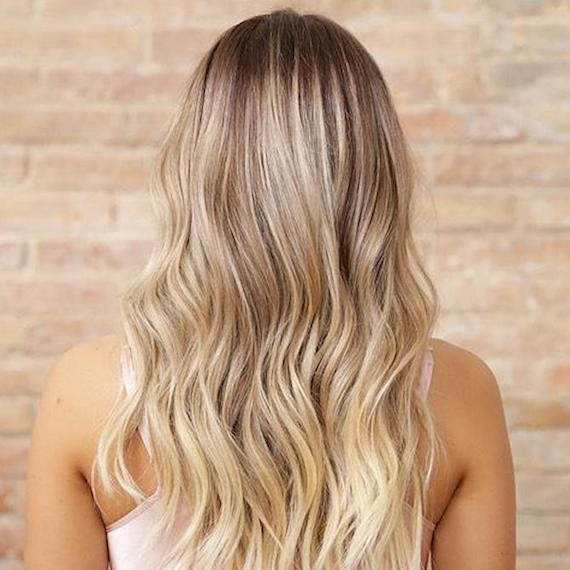 2
Golden Blonde Shadow Root
Image Credit: @wellanordic and @romeufelipe
This is golden blonde hair at its glossiest, created by Wella Professionals Global Ambassador Romeu Felipe. The delicate shadow root ensures spun-gold strands look multi-tonal and full of body, but the shift in tone is subtle enough to look completely natural. As for the formula used, roots were shaded in Illumina Color 20g 6/19 + 20g 6/ + 80g 1.9% Welloxon Pastel.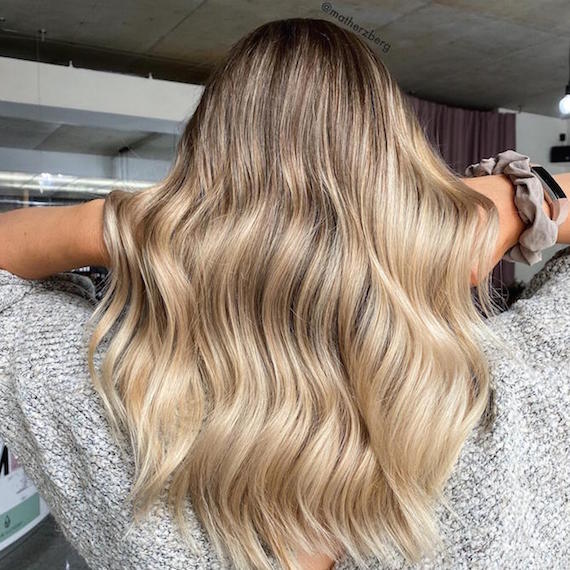 3
Ash Blonde Shadow Root
Image Credit: @matherzberg
By Global Top Artist Matthias Herzberg, this ash blonde meets ash brown root shadow sees the ends highlighted using Blondor and the crown shaded in Illumina Color. To soften the shadow, the color was applied to damp locks. This is a clever trick for creating a more muted finish through the root area.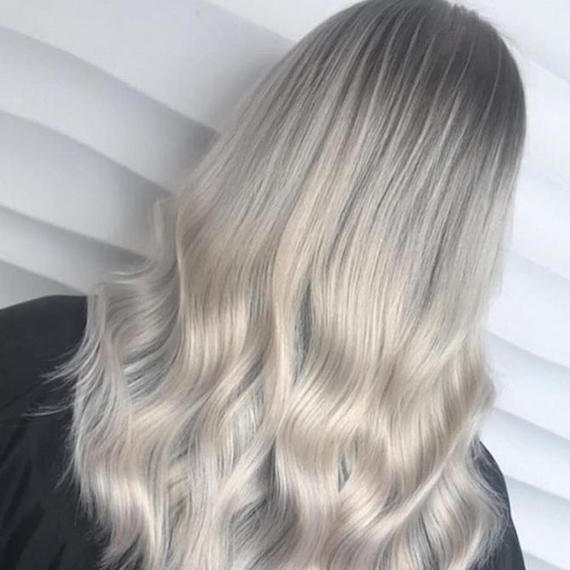 4
Ice Blonde Shadow Root
Image Credit: @shaunaforman
If you're wondering what root shadow color would work with ice blonde mid-lengths and ends, take inspiration from Shauna Forman's ultra-cool creation. The shadow comes courtesy of light-reflective Illumina Color 6/19; a dark, smokey ash blonde that segues seamlessly into the frosty blonde.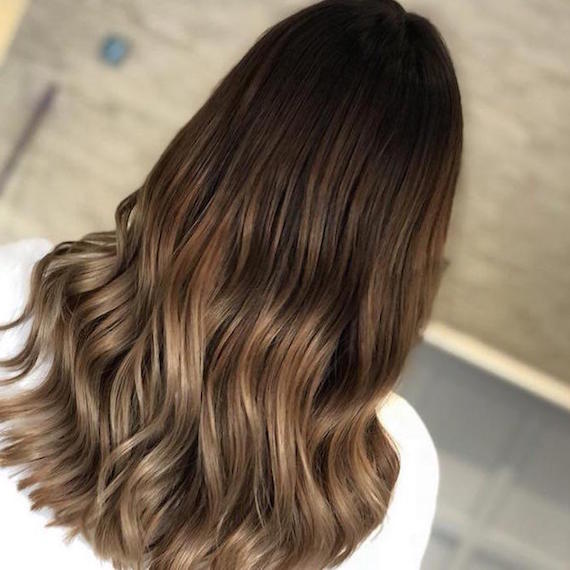 5
Chocolate Brown Shadow Root
Image Credit: @naomijadee1
Creating a shadow root on dark hair isn't easy. After all, this look is about contrast, and that contrast isn't quite as possible when working with deep brunette mid-lengths. Here, to still take hair in the chocolatey direction, Naomi Jade has stretched the shadow root inches downwards, so just a little blonde balayage appears through the mid-lengths and ends. Her formula? The root shade is 3/0, and the remaining hair is 7/97 + 9/16 mixed with 1,9%. A dreamy combination.
How to Maintain Hair Color
Your client won't want their root shadow to fade, but in order to maintain the tint, they'll need to make sure they've got the right care for colored hair in their kit. Recommend they use the ColorMotion+ collection, starting with the Color Protection Shampoo; a gentle wash that's infused with antioxidants to protect against shade-fading free radicals. The Moisturizing Color Reflection Conditioner will keep their locks hydrated from root (shadow) to tip. Meanwhile, the Structure+ Mask – which is infused with our WellaPlex bonding agent – is perfect for a 10-minute, once-weekly treat.
Then, after washing hair, suggest they mist damp strands with EIMI Thermal Image. The bi-phase formula veils locks in radiant shine, while shielding color from heat up to 220°C. Once hair is dry, they can spray EIMI Sugar Lift for a grippy, tousled texture that gives hold to on-trend waves. Recommend EIMI Glam Mist for a finishing touch of humidity-defying gloss.
SHOPWELLA STORE
SHOP NOW
Products are only available to professionals.