8 Bronde Hair Looks Made for Instagram
What do you get when you combine the shimmer of blonde hair with the richness and depth of brown? Bronde hair; one of the most covetable colors out there, counting the likes of J-Lo and Jessica Alba as fans. This is one look that works in every season and with all manner of techniques, whether bronde balayage, bronde ombre or all-over bronde is the look you're going for. To make the look even softer, try a subtle ombre - also known as sombre - technique to give your client a even more natural looking mane.
Keep scrolling for your glow-to guide to working luminous bronde locks…
What is Bronde Hair?
The clue's in the name. Bronde hair is the perfect mix of blonde and brown, and you can customize it depending on the finish you or your client craves. Bump up the blonde in bronde if sun-kissed, beachy color is your vibe or add a little extra brown for a delicious toffee-toned finish. It's the ideal shade for brunettes who want to dip a toe into the blonde pool, as well as blondes tempted to take their color a touch darker.
Who Suits Bronde Hair?
Everyone suits this trend. Because it hits that sweet spot between light and dark, all skin tones, eye colors and base hair colors can carry some level of bronde. Even redheads can get a twist on the look by turning locks an auburn shade, then adding a scattering of blonde highlights to create their version of bronde. Plus, bronde can be taken both warm and cool, depending on the formulas you mix up, meaning you can even tailor it to specific undertones in the skin.
How to Achieve Bronde Hair
There's no one-size-fits-all way to create bronde hair. It all depends on the level of blonde vs. brown you're going for, as well as the technique you want to try. However, there are a few rules that apply when mixing up a bronde transformation, so keep these easy-to-follow tips in mind:
1. Try Reverse Balayage on Blonde Hair
While a traditional balayage technique sees lighter ribbons swept through the hair, a reverse balayage is all about enriching locks with deep, dimension-building tones. On wannabe brondes with blonde hair, brush a warm caramel tone or ash brown hue up into mid-lengths and ends, and even consider a root smudge to give an overall darker feel.
2. Paint Freehand Through Brown Hair
You want bronde hair to look glowy and natural – not blocky or stripey – so adopt a freehand technique when adding touches of blonde to a brunette base. Try Blondor Freelights, which enables up to seven levels of lightening, and stays in place so you can apply it exactly where you want it to go.
3. Tailor Haircare to the Bronde Hue
Getting bronde hair isn't just about the in-salon process. The aftercare is just as important for a flawless, luminous finish. Keep color fresh with INVIGO Color Brilliance Color Protection Shampoo and, if you want to make the blonde ribbons sparkle, treat hair once a week to INVIGO Cool Blonde or Warm Blonde Color Refreshing Conditioner.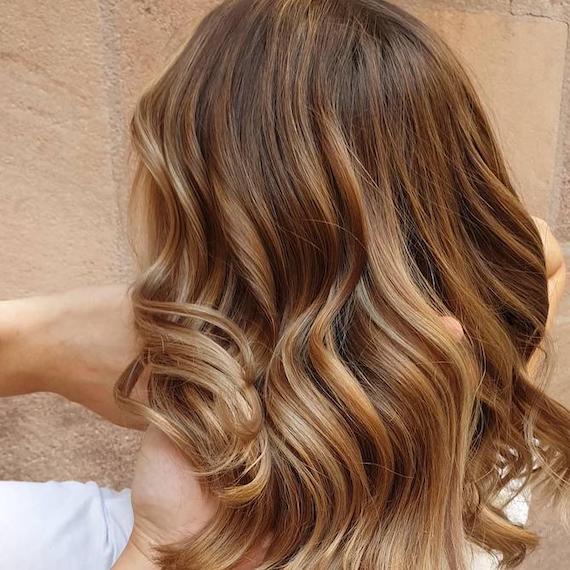 1
1. True Bronde
Image Credit: @pablofriseure
The truest of brondes boasts an equal balance of blonde and brown tones, as flawlessly demonstrated in this soft, sun-kissed lob. For a look this shiny, try toning pre-lightened sections with permanent hair color like Illumina Color, which reveals unseen light reflections in the hair for a glossy look. You could also try demi-permanent hair color like Color Touch for those who want a low-commitment finish, as it fades beautifully over 24 shampoos.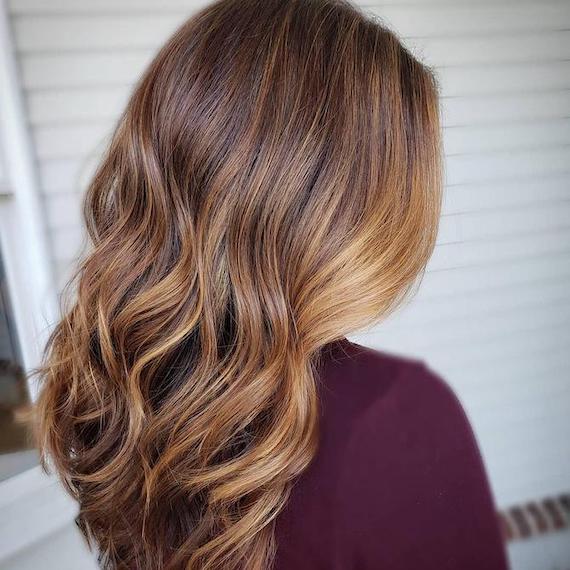 2
2. Bronde Balayage
Image Credit: @thecolorconnoisseur
Balayage was practically made for bronde hair. The two form a sun-kissed dream team, leaving you or your client with brown hair that's set aglow with freehand blonde highlights. For this look, lightened strands were toned using Color Touch 8/73 with a little 8/0 and 6 vol. developer.
[CHRIS: FORMULA HERE]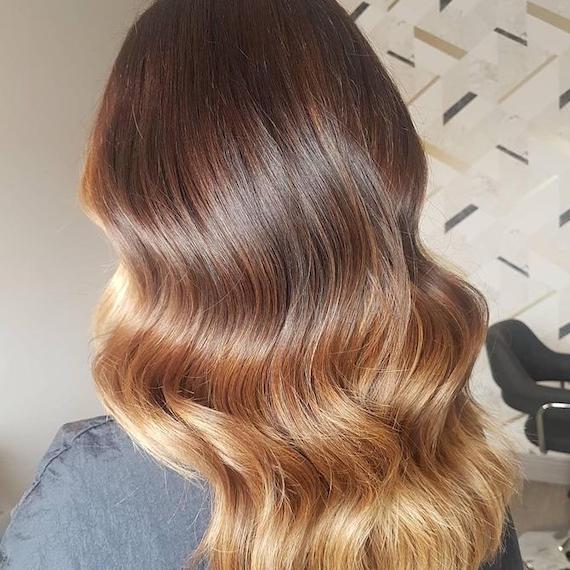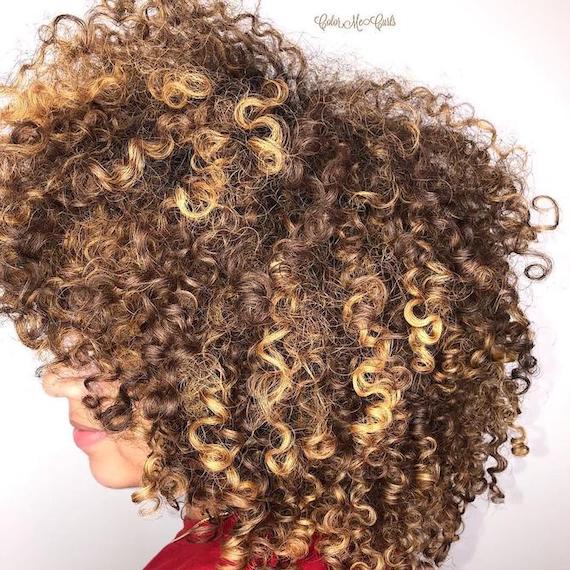 4
4. Bronde Curls
Image Credit: @colormecurls
Just look at the bronde tips in this curly hairdo. The combination of brown roots and lightened caramel blonde ends ensures every coil stands out, looking ultra-glossy and defined. To really enhance the shape, ensure you or your client treats colored curls to the NutriCurls collection, including the Curlixir Defining Balm for Curls, which packs in plenty of shine and bounce.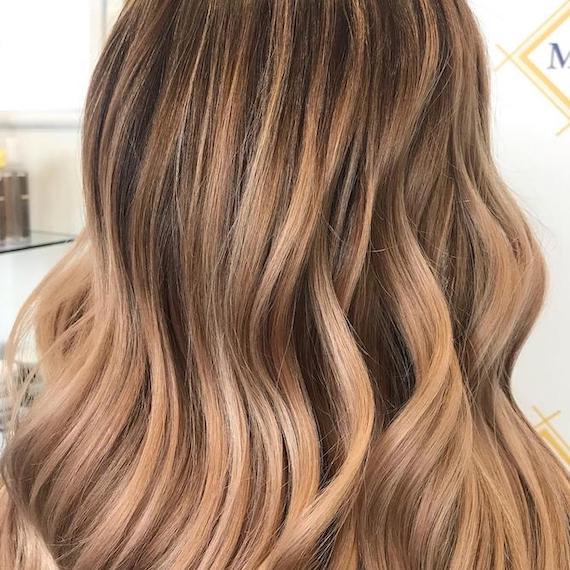 5
5. Lighter Bronde
Image Credit: @colourbylaura
Upping the volume of blonde highlights gives you a lighter, brighter bronde; perfect for aspiring surfer girls and those who love a honeyed hue. For this look, roots were smudged with Illumina Color 15g 5/ + 15g 6/ + 30g 6/16 + 6%, then diagonal foils were applied through the parting using Blondor + 6%. Finally, 50g Opal-Essence by Illumina Color in Titanium Rose was blended with 25g 10/69 + 25g 8/69 + 4% Welloxon.
[CHRIS: FORMULA HERE]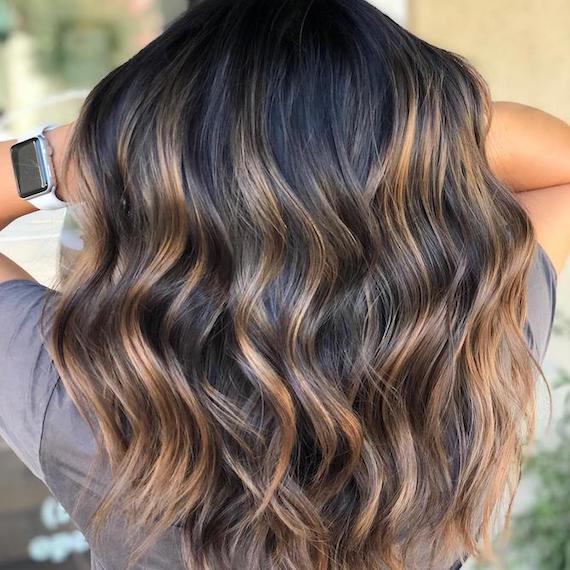 6
6. Deeper Bronde
Image Credit: @tst_with_refined
There's far more brown than blonde in this bronde creation by Tawnya, which features subtle, honey hues against a dark brunette base. Surfer waves ensure every last blonde highlight stands out, and you can recreate the beachy effect by scrunching EIMI Ocean Spritz salt spray through damp locks, blowdrying and loosely tonging mid-lengths. Dreamy.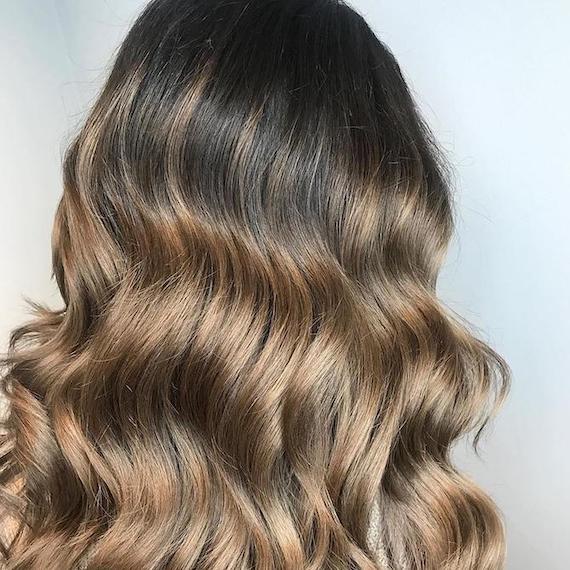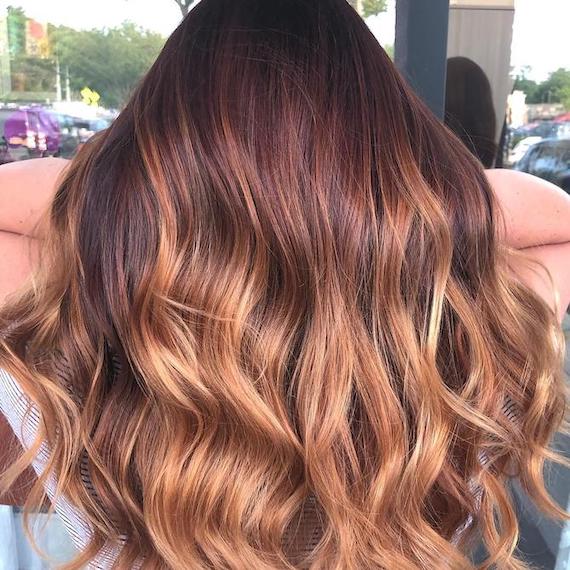 8
8. Red-Toned Bronde
Image Credit: @hairbyangelaalberici
Red meets brown meets blonde in this bronde twist on auburn hair, which sees coppery-brown roots melt into caramel blonde highlights through the mid-lengths and ends. Just ensure the red you're working with matches the undertone of the browny-blonde hues, taking note of any nuances of warmth or coolness.