7 Foilyage Ideas to Upgrade Your Freehand Technique
Just when you thought your balayage technique couldn't get any more mesmerizing, foilyage comes along to give your clients brighter, more luminous highlights. What is foilyage, you ask? Quite simply, it's a balayage that's processed in foils, elevating the lift for a final look that's sun-kissed and striking, all at once.
What is the Difference Between Foilyage and Balayage?
When balayage first came along, there were two key talking points that had colorists abuzz: 1) the freehand painting and 2) the lack of foils used. These unique features set it far apart from traditional blonde highlights, where 'lights are typically painted in a pattern, before being wrapped up and left to develop.
Foilyage still relies on the freehand painting of balayage, but by swapping air processing for a foiled approach, you can enhance the lift of the lightener to achieve brighter ribbons of color. Great for lending a sun-kissed effect, you can foil every highlight or boost dimension by alternating sections of foilyage with a foil-free balayage.
As for the technique, you can personalize the color placement to your client, stroking highlights through the mid-lengths, ends and face-framing layers – simply adding a glow as you go. Try freehand babylights in foils for an ultra natural-looking effect, or consider a twilighting technique. This sees babylights sit alongside chunkier balayage for moonlit luminosity.
Products to Use for Foilyage
Because foilyage is a highlighting technique, you should begin with a hair lightener or high lift hair color. Our go-to for balayage is Blondor Freelights, which has an adhesive mass to ensure product stays put. However, because foilyage uses foils – which keep your formula in place and isolated from the rest of the hair – there are a host of other Blondor products you can try for this technique.
One of our other favorites is Blondorplex. Designed for treating sensitized locks, it's infused with the Wellaplex No1 Bond Maker to support hair strength. And, finally, for significant lift and tone, look to the Special Blonde shades of Koleston Perfect. They offer up to five levels of lightening in a variety of glow-boosting hue. Mix 1:2 with your chosen strength of Welloxon Perfect developer, sweep through, wrap in foils and develop for up to 60 minutes for highlights that are already flawlessly toned.
7 Foilyage Looks You'll Love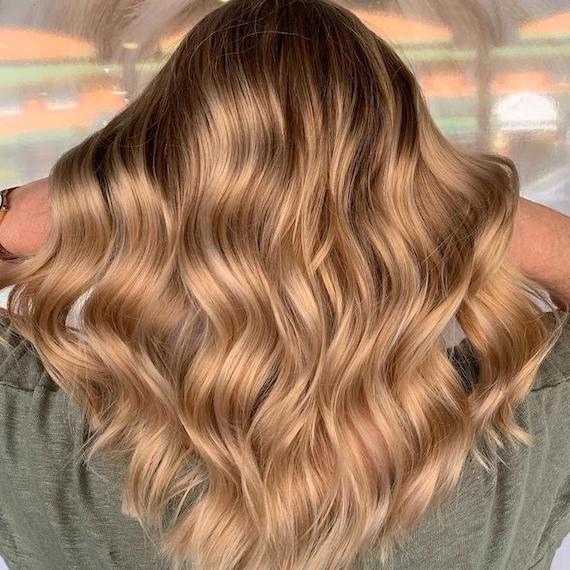 1
Honey Blonde Foilyage
Image Credit: @cambridge_hair_collective
Honey blonde hair is all the more decadent when foilyage comes into play. For this look, Blondor + 1.9% was brushed through mid-lengths and ends to give locks a brightening boost. Then, to create the honeyed hue, Color Touch 8/03 + 9/16 + 9/01 + 1.9% was applied to pre-lightened strands, creating a glowy, golden undertone that shimmers at every turn.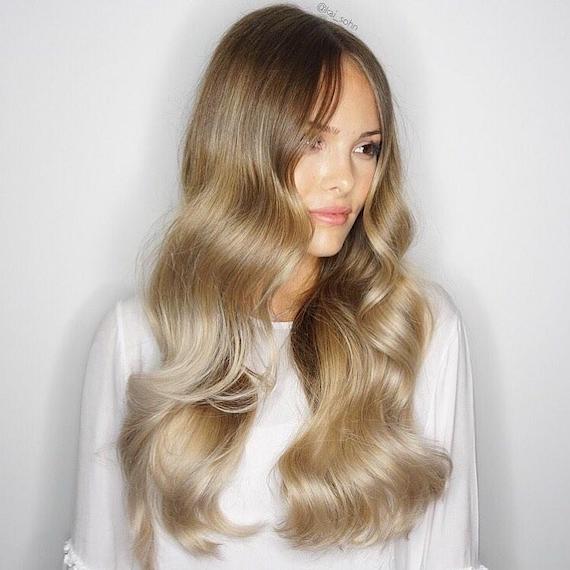 2
Blonde Foilyage
Image Credit: @kai_sohn
Look at the lift in these lengths. There's plenty to work with in hair this long, allowing you to stretch your foilyage and create a show-stopping effect. Bronde roots melt into almost-platinum ends for this dreamy 'do, perfected with Blondor Multi-Blonde Powder + 4% and a toning step of Color Touch 9/16 + 0/68 and pieces of /18.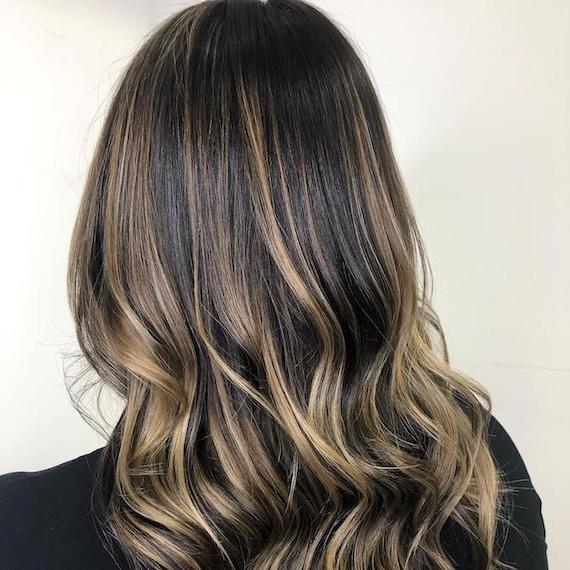 3
Brunette Foilyage
Image Credit: @chloebradburyhair
Like brunette balayage, brunette foilyage gives fresh dimension to darker locks. However, those freehand 'lights really pop when developed in foils. Chloe Bradbury created the look with a Color Touch 5/0 + 1.9% root shadow, Blondor foilyage and two toning formulas. She used 5/97 + 1.9% on the mid-lengths and ends, and 7/97 on the blonde.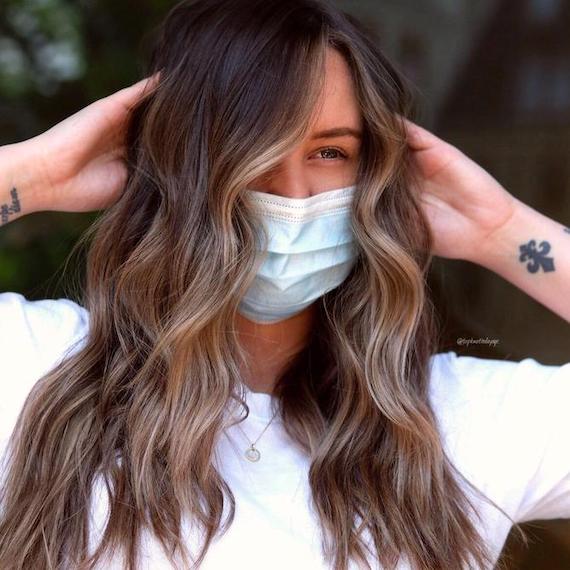 4
Foilyage Money Piece
Image Credit: @topknotbalayage
Foilyage pairs perfectly with face-framing highlights. Simply sweep color through mid-lengths and ends then, when you reach the front, smooth your tint brush from root to tip. Here, the money piece and foiled lengths were lifted using Blondor, before Color Touch 9/97 + 7/97 + 8/03 were mixed together and smoothed over locks for a caramel blonde tone.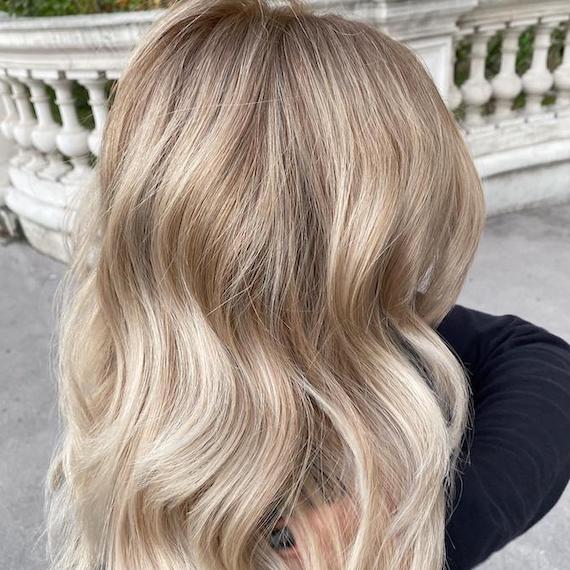 5
Ivory Blonde Foilyage
Image Credit: @nina.wellapro
Nothing glows like Illumina Color, and here's the glossy proof. This ivory blonde gets its luminosity from Blondor foilyage and a cool-toned color melt. Through the top section, 7/ + 8/69 + 1.9% was applied, while those almost-icy ends were given a cool, crisp sheen with 10/1 + 9/7 + 9/19 + 1.9%.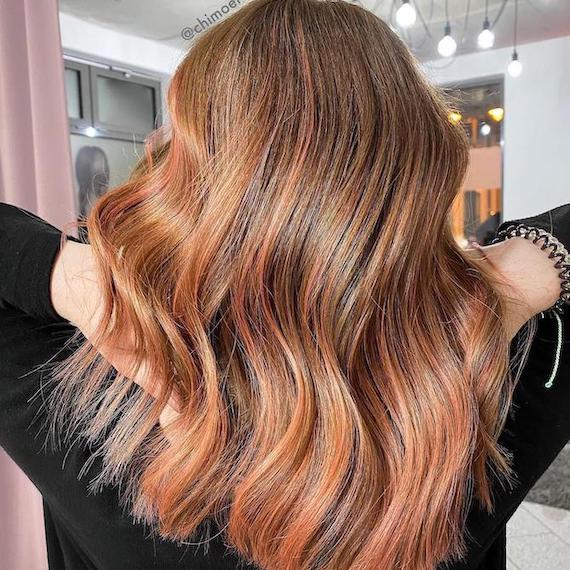 6
Apricot Rose Foilyage
Image Credit: @chimoer
This fusion of rosy, peachy, coppery foilyage gives brown hair some radiant warmth. The formula? First, Blondor Freelights was developed in teased foils. Then, Magma By Blondor Limoncello + /36 + 6% was used to achieve red-toned ribbons, resulting in an apricot rose brown that's bound to stack up Instagram 'likes'.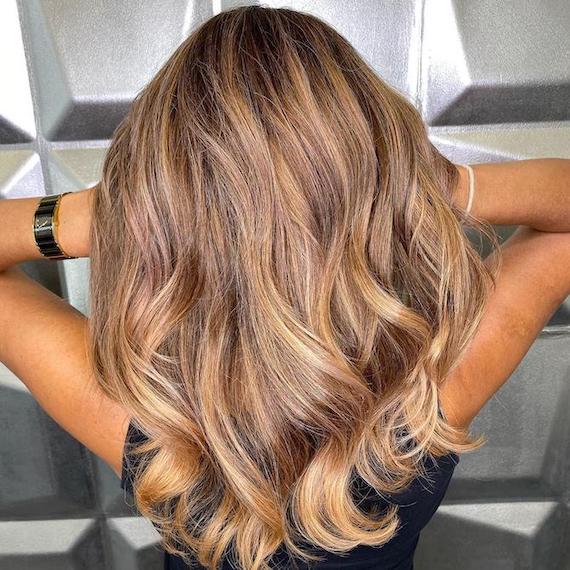 7
Golden Blonde Foilyage
Image Credit: @janina_ehrenberg
This golden look began with Blondor + 9% in foils and a root shadow up top, resulting in the most covetable contrast. For glittering gilded ends, Koleston Perfect 9/16 + 9/81 + 0/65 + 1.9% was applied over the highlights. Have you ever seen a golden blonde look more sun-kissed?