Why Purple Shampoo is a Must – Even if You're Not Blonde
You might have heard your hair stylist hailing the wonders of purple shampoo. When unwanted yellow tones pop up, it's the ultimate essential for restoring a fresh, cool tone from root to tip. However, at-home colour corrections can be daunting if you haven't done them before, which is why we get a lot of questions about how purple shampoo really works. 
So, we're breaking down the many benefits of purple pigmented shampoo, and the different hair colours they're suited to. (Spoiler alert: it's not just a shampoo for blondes.)
What Does Purple Shampoo Do?
From platinum highlights, to silver hair, to an ash blonde mane – purple shampoo is good for maintaining a crisper, cooler tone and tempering brassiness in between salon visits. Its brass-blitzing powers rely on the rules of colour theory; because purple is opposite yellow tones on the colour wheel, the violet pigment is able to neutralize unwanted warmth. This means the purple pigment helps to restore white hair and blonde hair back to its salon-fresh best, making it a must in your at-home hair care routine.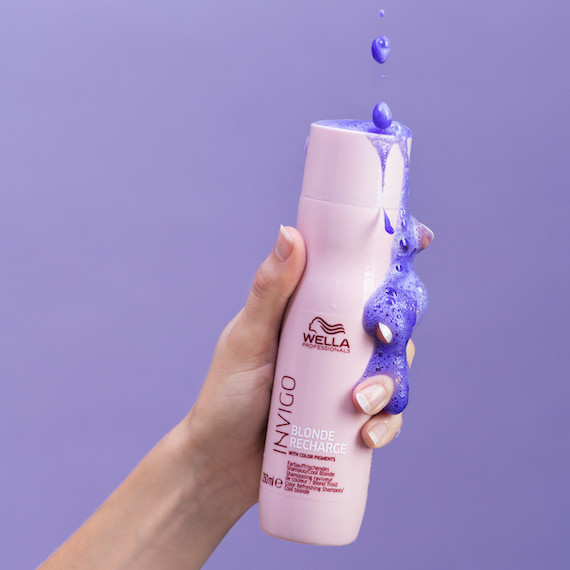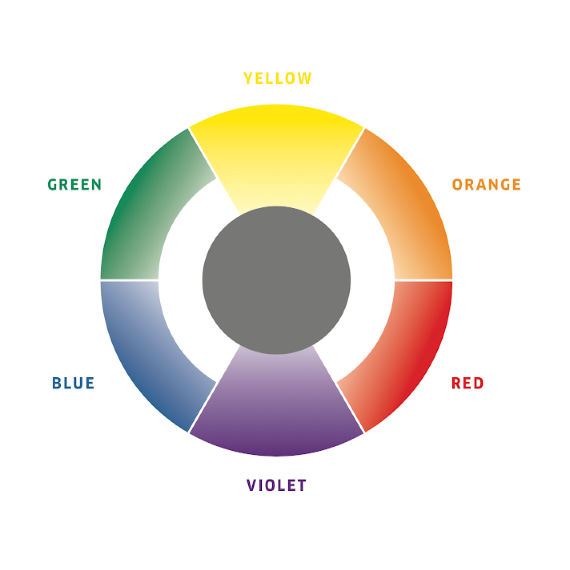 These yellow, brassy undertones are common in all blonde colours, whether you're working a rich golden blonde or a new-season stone blonde. However, brunettes and redheads are also prone to overly warm tones, meaning purple shampoo is far more versatile than you might expect.
How to Use Purple Shampoo
How Often Should You Wash Hair with a Purple Shampoo?
How often you use an anti-brass shampoo will depend on how you feel about golden tones. If you want a little warmth and richness, you may use purple shampoo less often to keep hues under control. In this case, a biweekly treatment should be enough to banish yellow pigments, while leaving your golden or caramel blonde looking fresh and luminous. However, if your current shade is a cool blonde and warm tones are a big no-go, try a weekly purple shampoo routine to blitz unwanted tones. You can alternate this with a regular shampoo for colour-treated hair, like INVIGO Nutri-Enrich Deep Nourishing Shampoo. 
How Long Should You Leave a Purple Shampoo In?
No two purple shampoos are made the same. Some are almost too potent, risking a purplish tinge after just a minute of sitting on locks, taking hair extra-ashy. Others may be too weak, meaning they need 10 minutes or more to make a noticeable difference to brassy tones if they manage to do anything at all.
However, we've created the 'Goldilocks' of purple shampoos; a product with just the right level of purple tones, which takes 3-5 minutes to work its magic on brassy strands. INVIGO Blonde Recharge Cool Blonde Shampoo is quick, easy, and works on every hair colour, from natural blonde tones to even chocolate brown 'dos. It has every shade covered.
What Happens if You Use Violet Shampoo on Dry Hair?
There's a hair hack circulating about purple shampoo on dry hair. Some believe, if you want to up its potency, using it before you dampen locks will elevate its benefits. However, we don't recommend this trick. Because hair is more porous when it's dry, the violet shampoo can absorb unevenly, resulting in a patchy, purple effect. Stick to massaging it into wet hair for the most flawless finish, and make sure you rinse it out thoroughly.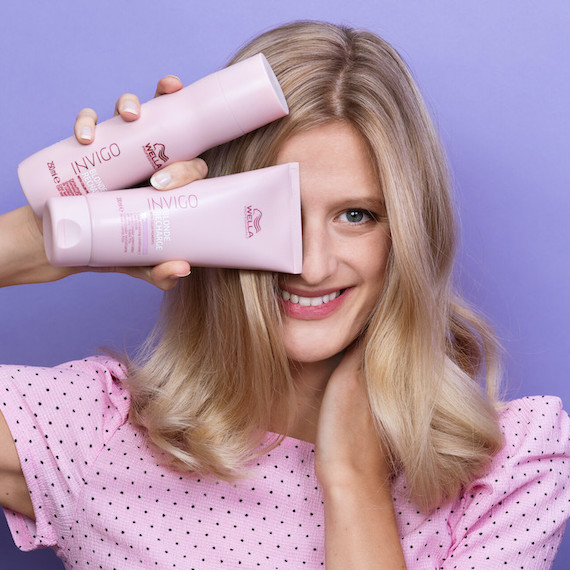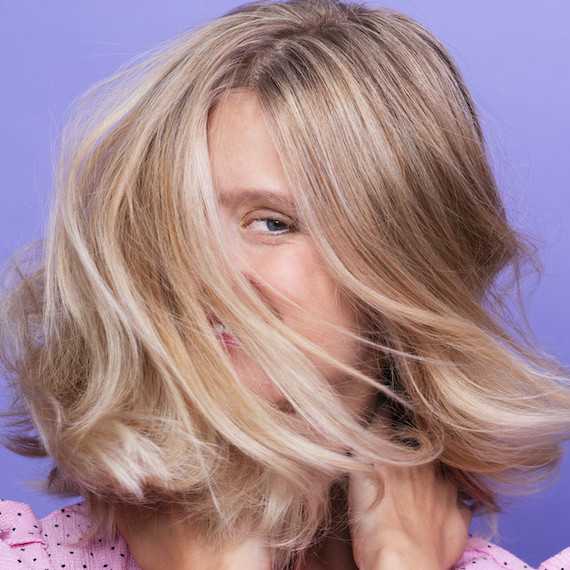 Will Violet Shampoo Make Hair Purple?
Just because it's a purple color doesn't mean your shampoo will turn your hair violet. Used on highlighted hair and color-treated hair, it's designed to neutralize warmth without altering the color. The only way it could turn your hair purple is if you leave it on for too long, so make sure you rinse it out after no more than five minutes.
Can Purple Shampoo Dry Hair Out?
It depends what purple shampoo you're using. If it's INVIGO Blonde Recharge Cool Blonde Shampoo, the formula won't dry out or damage your locks; the purple pigment will simply neutralize the color. However, we also recommend following up your shampoo with a conditioner and/or mask, and if your hair type is typically dry, alternating with a moisturizing, color-safe shampoo in between purple washes.
Applying Purple Shampoo to Different Hair Colours
Can You Use Purple Shampoo on Bleached Hair?
Yes, you can use purple shampoo for bleached hair. In fact, we recommend it for all bleached blondes, as it keeps brassiness at bay while you're waiting for your next colour touch-up. There's nothing worse than spotting unwanted tones in your blonde hair and knowing you're weeks away from a salon visit. With a purple toning shampoo, you don't have to worry; cooling down your colour can be done at home. 
Can You Use Purple Shampoo on Bronde Hair, Brown Hair or Red Hair?
Yes. Despite popular belief, purple shampoo isn't just good for balancing out blonde shades through light hair. It can also be applied to red hair, bronde hair or brown hair if and when orange or yellow undertones are starting to pop up. The need for purple shampoo on dark hair is rarer, but not completely unheard of – especially if you've got an on-trend brunette balayage or a full head of copper highlights.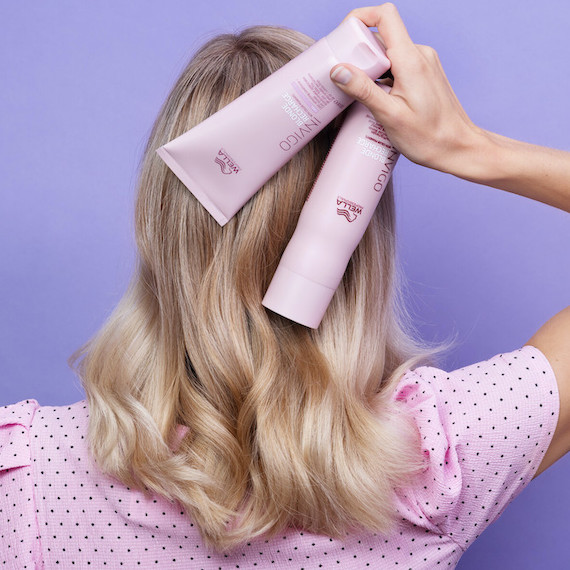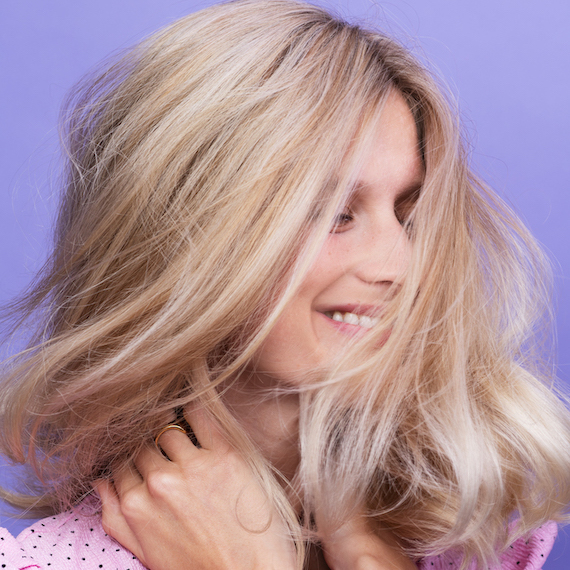 What Does Purple Shampoo Do to Grey or Silver Hair?
Grey or silver hair – natural or otherwise – has a tendency to shift brassy over time. However, those yellow tones can be blitzed in one wash with a purple shampoo. Being careful not to leave it on too long, massage a violet-tinted shampoo into grey hair and allow it to develop for two minutes. It will up the brightness, giving greys a silvery, shimmery sheen. But this isn't the only perfect shampoo for grey hair; if your silver strays tend to be wiry and coarse, alternate your violet wash with Oil Reflections Luminous Reveal Shampoo for added smoothness and luster.
What Does Purple Shampoo Do to Pastel Hair?
Purple shampoo is great for so many different hair types, but we don't recommend it on pastel tones. That is unless your client is already working a violet tint with lilac frost hair or a scattering of lavender highlights. The good news is, while purple shampoo isn't suitable for refreshing pastel blue or pink hair, these whimsical tones don't actually tend to turn brassy. They simply fade subtler and softer over time. 
What Else Can Be Done to Prevent Brassy Tones?
As well as using a purple shampoo, clients prone to brassiness can keep warmth at bay with a series of quick upgrades to their daily hair routine. Here's how:
1. Opt for Antioxidants
Did you know? Pollutants are one of the key causes of brassy hair, meaning city-dwellers can be more prone to overly-warm tones and, lackluster locks. Using hair care enriched with antioxidants – such as the ColorMotion+ collection – can trap those damaging free radicals, making them less likely to wreak havoc on hair. Recommend clients cleanse with the Color Protection Shampoo in between purple shampoo sessions. It's designed to help lock colour down for longer, while dialling up smoothness and glossy shine.
2. Wear a Swim Cap
Chlorine is another coloured hair aggressor. It strips away essential oils from strands, leaving them dry, brittle, and likely to turn brassy faster. One trick to try is to saturate hair in clean water before diving in the pool, as it prevents locks from soaking up as much of the chlorinated water. But the most reliable protection for swimmers? A swim cap – every time. Anyone who hits the pool regularly and colours their hair needs a cap in their gym bag.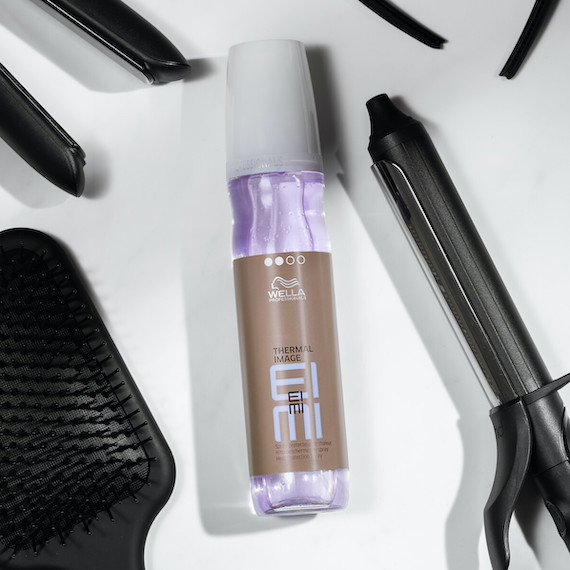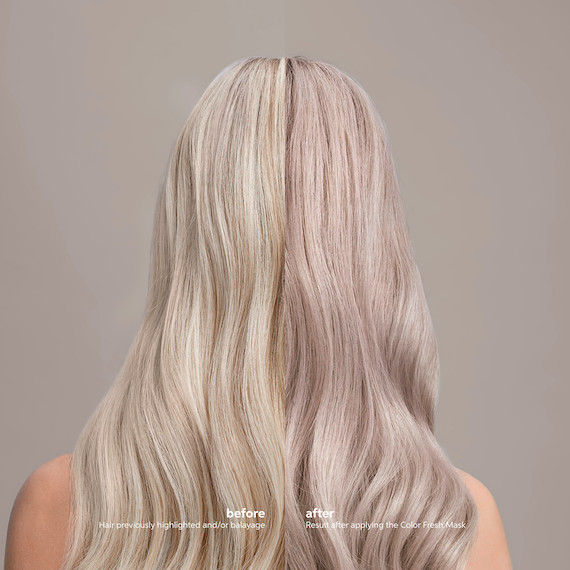 3. Harness Heat Protection
You already know heat styling can damage hair. What you may not know is that it also fades colour, in turn contributing to unwanted brassiness. Recommend freshly-coloured clients leave the salon with a reliable heat protection spray. We use EIMI Thermal Image, misted from root to tip to create a protective shield pre-tonging.
4. Swap in a Violet Deposit Conditioner
A purple conditioner is a great alternative to purple shampoo – especially for drier hair. It will cancel out unwanted undertones, while delivering a dose of nourishment to your locks. Try the Color Fresh Mask in Pearl Blonde for a blonde treatment with a soft, pearlescent tint. All you have to do is smooth it through clean, damp hair, leave it on for 10 minutes, then rinse thoroughly. Simple.
Now you know what it takes to reverse unwanted pigments with a purple shampoo, it's time to level up your hair washing ritual. Reach for INVIGO Blonde Recharge Cool Blonde Shampoo, and lather up every time brassiness appears.