14 Ash Brown Hair Colour Ideas and Formulas
Not just for blondes; ash brown hair colour is the cool hue of the moment. Taking over our Instagram feeds one post at a time, this souped-up shade is adding a touch of silver to block brunettes with mink-toned highlights, smoked-out ombre and ashy balayage. A fresh take on classic brown hair, this new cool-girl colour is about to become your mane-stay.
Whether you're a hair colourist looking to perfect your technique, or simply searching for your latest hairspiration for the new season, we've got everything you need to know right here. Grab a pen...
What is Ash Brown Hair Colour?
Think a cool, smoky shade with a rich, deep brunette base. Unlike warmer brunettes, featuring hints of red or gold, ash brown hair is much cooler, toning things down with an almost silvery finish.
Will Ash Brown Hair Suit Me?
Ash brown hair is versatile enough to be adapted to different skin tones and shades, adding elements of the look to build up the desired finish. Paired with cooler skin tones, which typically feature pinkish undertones, an ash brown hair colour will work to balance and neutralize pink or red areas of the skin. But that doesn't mean this shade will drain warmer complexions. To build up this new hue on warm skin tones, start with a classic brunette base and smoke out your shade with an ash brown balayage or ash brown ombre for a more subtle take on the trend.
Ash Brown Hair Colour Ideas
Warming up to the idea of a cooler colour? Scroll through our round-up of the best ash brown hair colour looks to find your new fave.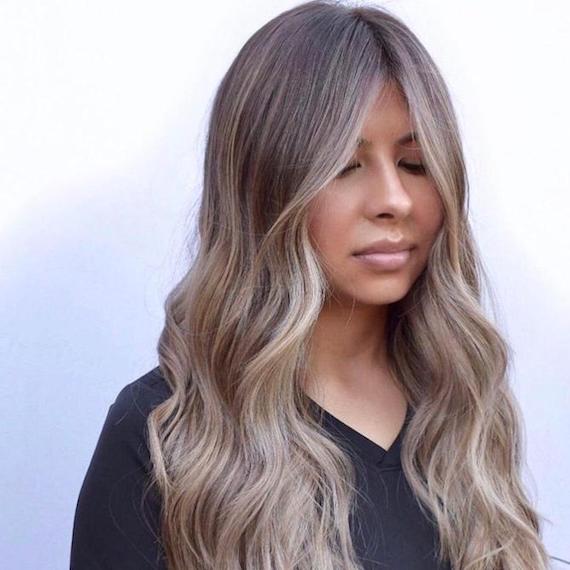 1
Ash Brown Balayage
Image Credit: @biancahdrs
Here's how to take classic, sun-kissed balayage next-level: Smoke out a cool brunette base with a scattering of soft, ashy strands from mid-lengths to ends. To go even smokier with this Instagram-worthy colour, apply Opal-Essence by Illumina Color in Silver Mauve onto lighter sections of hair.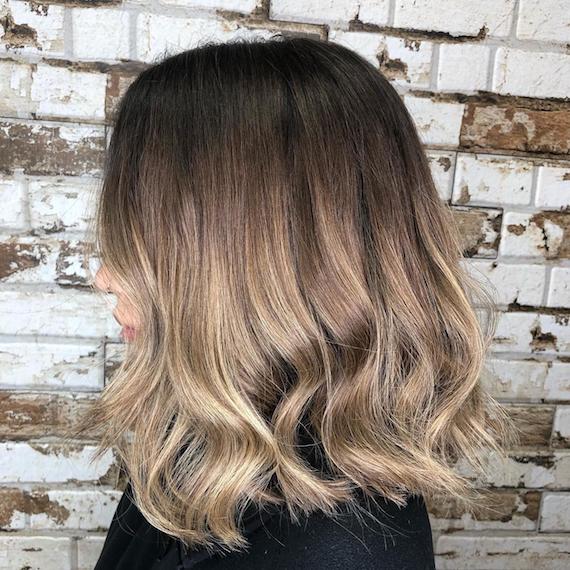 2
Ash Brown Ombre Hair
Image Credit: @tc2_hair
Switch up contrasting colour with a smoky twist on ombre hair. Stretch ash brown roots through to the mid-lengths before transitioning into a cooler blonde shade; a grown-out effect to graduating colour. To create a dustier feel, tone down ashy blonde strands with the new Color Touch Smoky Blonde Collection.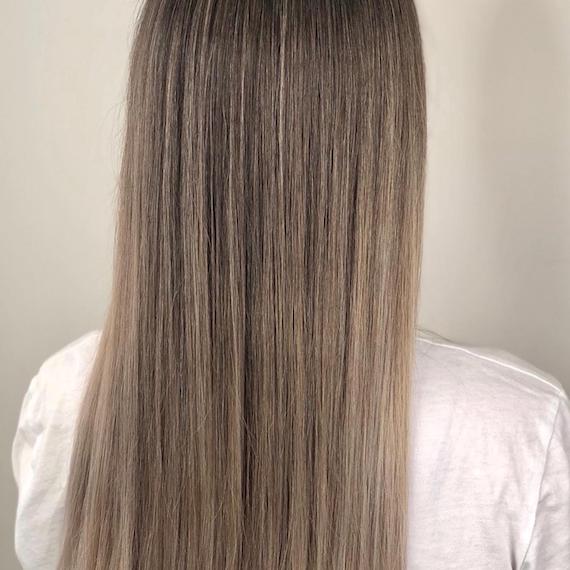 3
Light Ash Brown Hair
Image Credit: @ambiente_by_pablo
We're all about this sepia-toned shade. Start with a dark blonde base before building light ash brown colour from root to tip, ensuring your shade is completely seamless. Work EIMI Oil Spritz through mid-lengths to ends for a high-shine photo finish.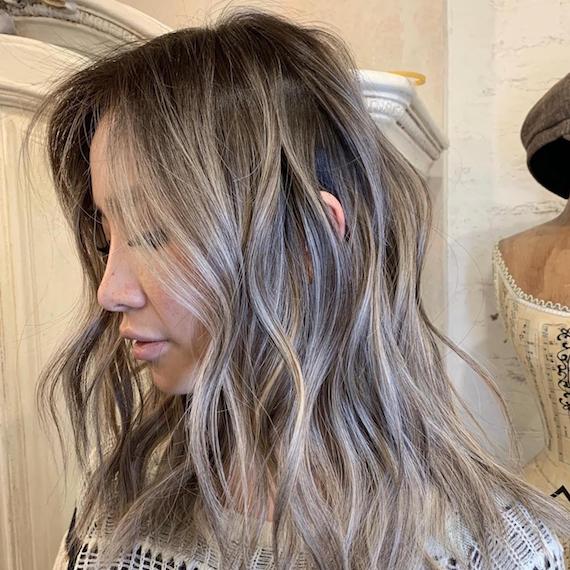 4
Ash Brown Hair with Highlights
Image credit: @ans0403
Highlights on any hair colour will instantly lift and lighten your shade, even with cooler hues. Add a scattering of cool blonde highlights through an ashy brown base, brightening your shade with a multi-tonal finish. To keep hair looking glossy and feeling oh-so-silky, add WellaPlex to colour; it strengthens hair bonds to keep strands strong and smooth.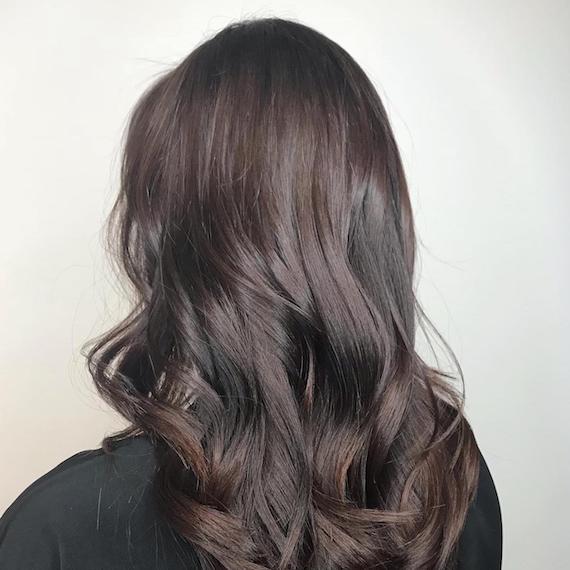 5
Dark Ash Brown Hair
Image Credit: @sonitabeauty
Rich, deep, smoky; this dark ash brown hair colour adds depth to classic brunettes with a just a hint of coolness. Ideal for natural brunettes looking to take their shade up a notch, achieve a dusty, smoky finish by toning with Illumina Color, using one of the cooler shades.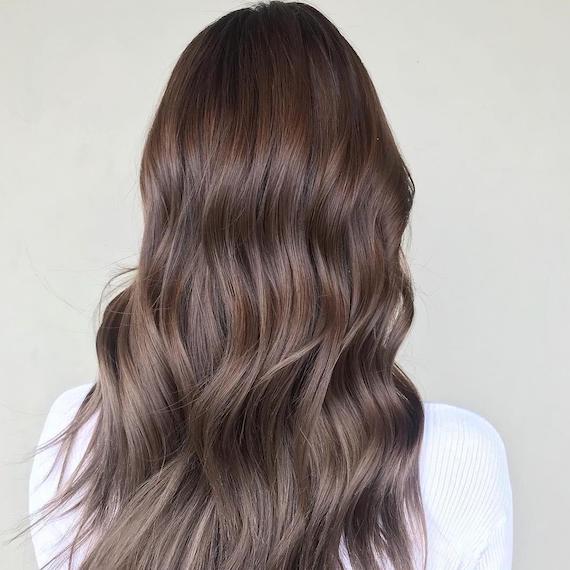 6
Medium Ash Brown Hair
Image Credit: @jamiekeikohair
You don't have to go a shade warmer when lightening up block brunette colour. Medium ash brown hair colour is the best of both worlds; a seamless, cool brunette shade that's a little lighter, without moving over to dark ash blonde. If you prefer one colour to multi-tonal strands or highlights, this is the shade for you. Apply EIMI Glam Mist to up the shine on this ice cool brunette look even more.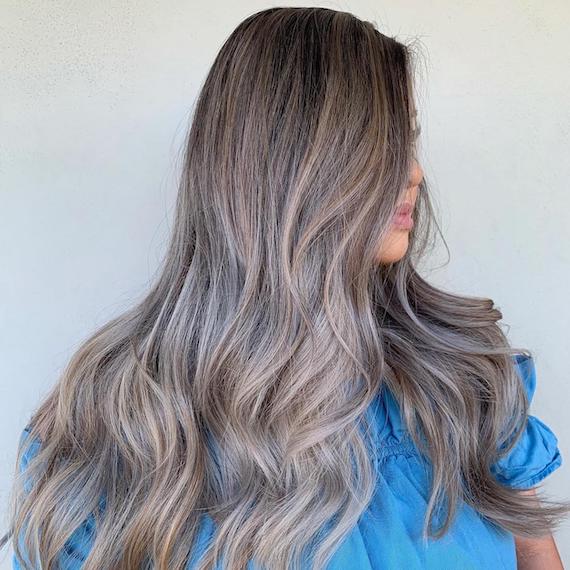 7
Smoky Ash Brown Hair
Image Credit: @jamiekeikohair
Ready to make more of a statement? This smoky look weaves together a blend of silvery ribbons of colour with hints of mauve, delivering a multi-tonal effect that oozes cool. To really show off every shade in this ash-inspired look, curl hair into loose waves and scrunch EIMI Ocean Spritz through mid-lengths to ends for colour-enhancing texture.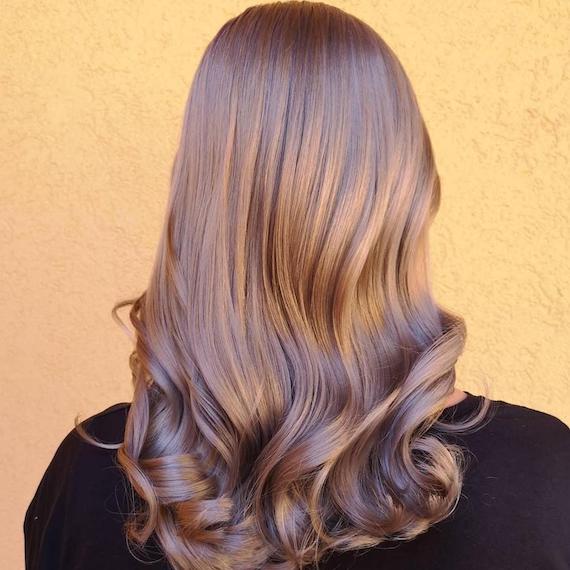 8
Rose Ash Brown Hair
Image Credit: @sergiu.cristea.f
Not feeling a full-on pink pastel shade? Add a different dimension to an ash brown base and achieve a cool hint of pink on hair. Opal-Essence by Illumina Color in Titanium Rose delivers the perfect amount of colour while adding luminous shine and a glossy finish you'll love.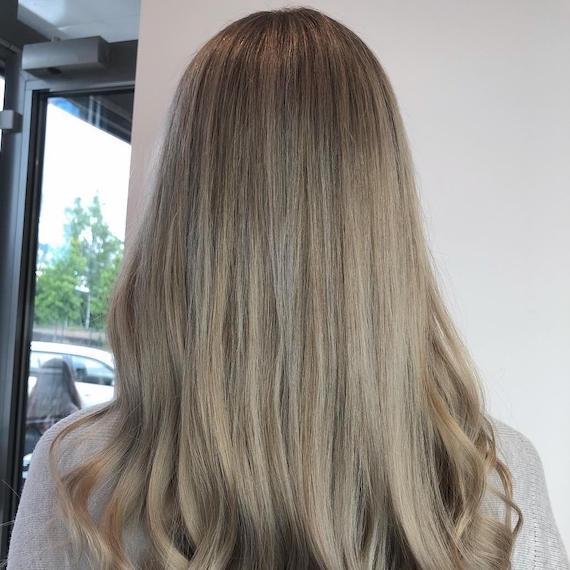 9
Grey Ash Brown Hair
Image Credit: @hairbysaphira
Moving the colour spectrum more gray than ash, this shade is super-sleek, delivering an almost metallic finish to ash brown hair colour with a cool grey tint. Ideal for those with a lighter brown base colour, lift and lighten with a cool shade of Illumina Color to get that shine.
Ash Brown Hair Colour Formulas
From super subtle smokey reflections to visible ash strands, upgrade your new brunettes and bring them to life with the below formulas. Enjoy all the inspiration we need for fall…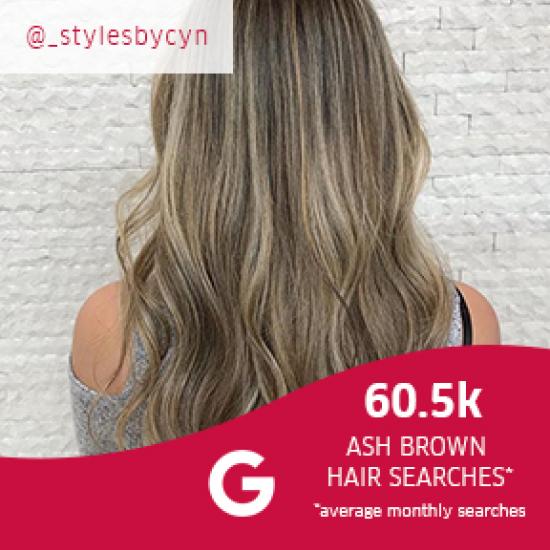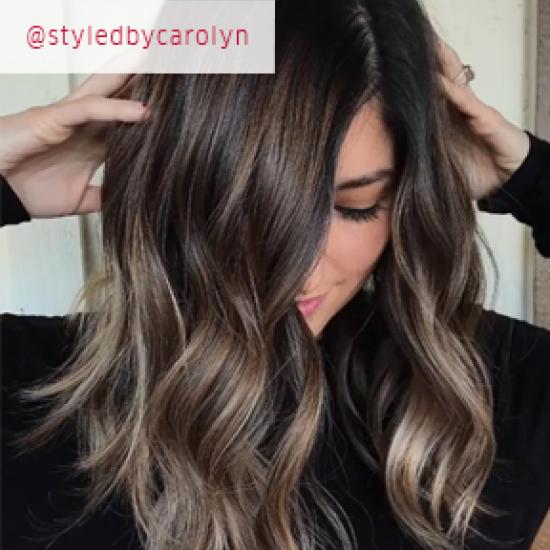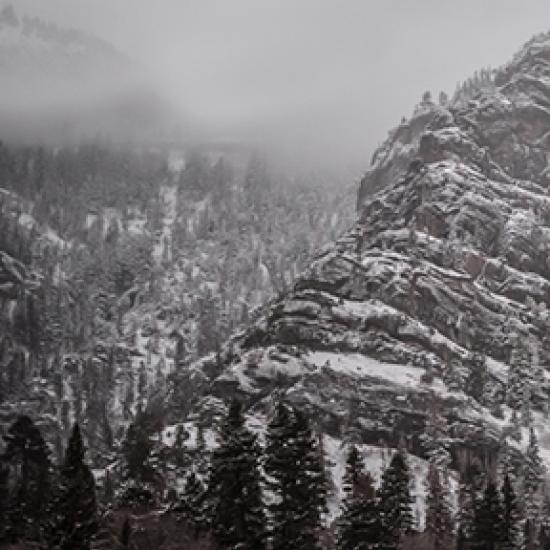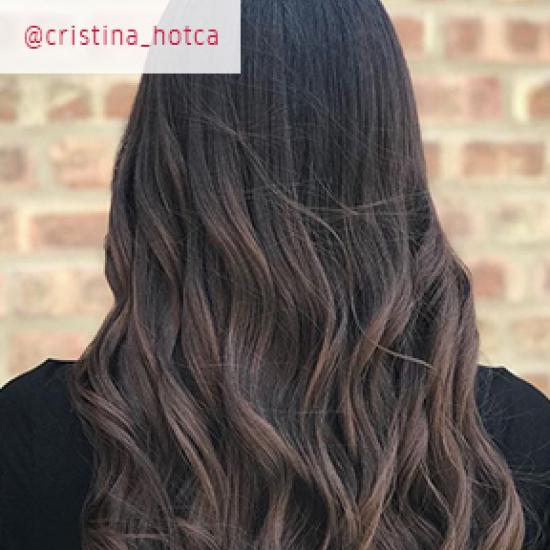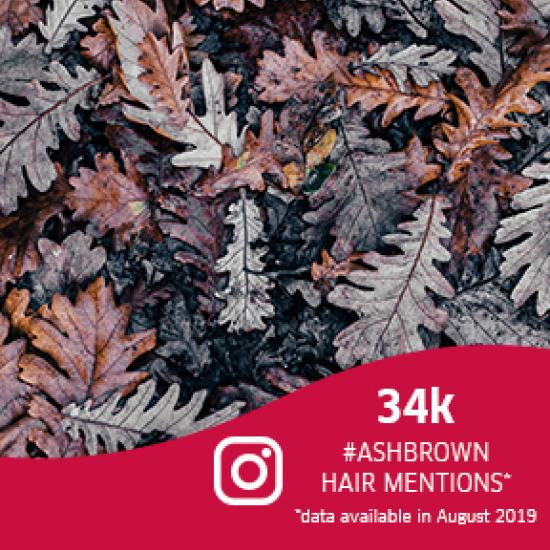 How to Maintain Ash Brown Hair
Ready to go for your new shade? To keep color looking fresh and cool, add a purple shampoo and conditioner to your hair regimen. Invigo Blonde Recharge Cool Blonde Color Refreshing Shampoo and Conditioner both contain violet hues to rid lighter sections of any brassy tones, maintaining that cool, ashy feel. Alternatively if you've gone for a richer tone, make sure to use a brunette shampoo to keep your color protected and looking vibrant.
If your hair is feeling a little dry post-color, Nutri-Enrich Deep Nourishing Mask is your new five minute wonder. Apply to damp hair through the mid-lengths to ends to lock in moisture and nourish stressed-out hair. Glossy shine and luminous color awaits.