The Best Products for Dry Hair That Needs a De-Stress
Dry hair needs extra special care to get that craved-for moisture back. Think vitamin-rich shampoos, sumptuously creamy masks, and styling products that come with a thwack of hydration. But how do you know if you're using the best products for your dry, damaged hair? Our hairdresser-approved edit has you covered right through to your next salon appointment…
The best care products for dry hair
First, brush up on the staples; the hair care kit that replenishes moisture every time you wash your hair. These plumping essentials will dose your dry locks up with some much-needed hydration.
A nourishing, vitamin-boosted shampoo
A conditioning shampoo is a must to start your hydrating routine off right, so choose one that's packed with vitamins and minerals to cleanse and moisturize in one. INVIGO Nutri-Enrich Deep Nourishing Shampoo is a gentle wash that – you guessed it – contains plenty of vitamins, along with strengthening peptides and antioxidant-rich goji berry. Together, these nurturing ingredients offer moisture and protection with every wash, so hair feels smoother, silkier and less prone to breakage.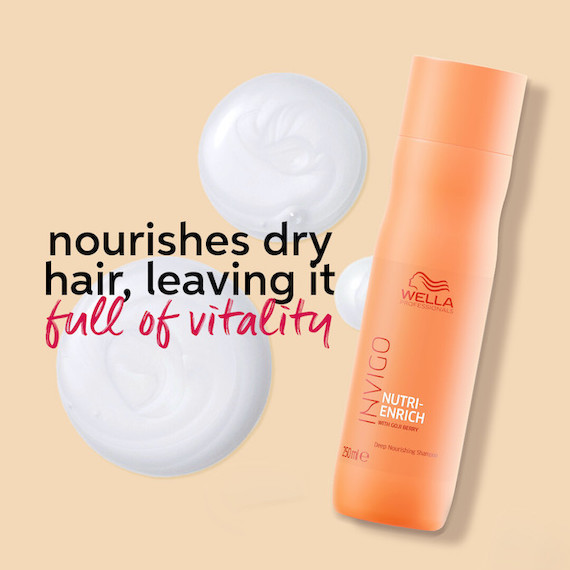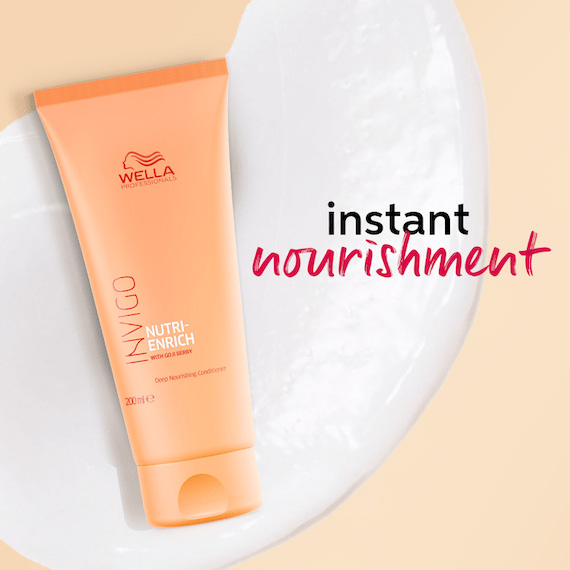 A conditioner that strikes the right balance
Finding the right conditioner for dry hair can be a tricky task. You need it to be moisturizing enough to smooth thirsty strands, but lightweight enough not to drag your 'do down and make it look flat. INVIGO Nutri-Enrich Deep Nourishing Conditioner strikes that balance perfectly, so you can enjoy suppler, softer hair that still has plenty of body. Apply it after the shampoo, focusing on the mid-lengths and ends of hair. We recommend leaving it on for five minutes, so you can reap the full rewards of the creamy formula.
A mask that offers intensive moisture
Hair masks are often seen as a treat, but they're truly essential to healthy, shiny hair. While conditioners provide an everyday boost of hydration, sumptuous masks infuse parched strands with rich, reparative ingredients. Used once per week, the INVIGO Nutri-Enrich Nourishing Hair Mask pumps stressed locks with minerals, as well as protective vitamin E and gloss-enhancing panthenol. Make sure you squeeze out excess water before applying, so all that creamy goodness can be better absorbed.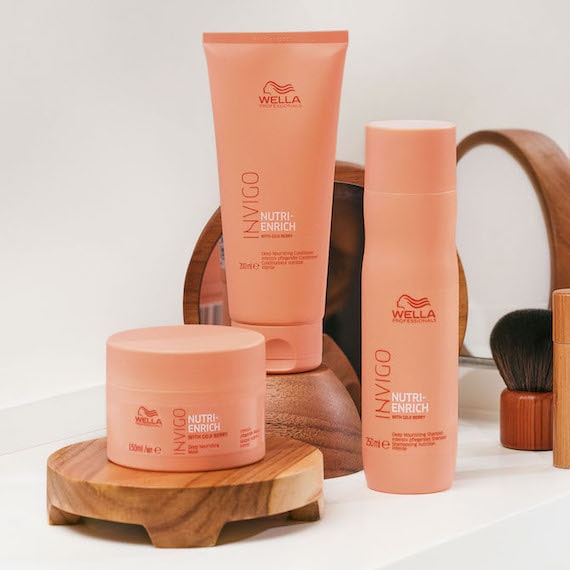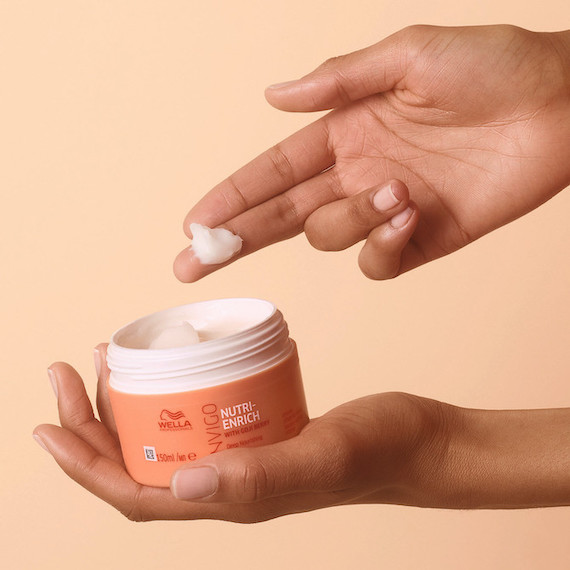 A booster to enhance your mask's effects
On its own, the INVIGO Nutri-Enrich Nourishing Hair Mask floods hair with replenishing moisture, but add the Nutri Booster and it becomes even more hydrating. Designed to give you nourished, luscious locks that glow with health, it should be mixed with your mask – or even your conditioner – to enhance the effects. Simply divide clean, damp hair into sections, mist the booster through mid-lengths and ends, then apply your conditioner or mask on top and leave the combo on for five minutes. Once rinsed, hair will feel like silk.
A light express mask for thin and fine hair
It's not just thick or coarse hair that gets dry. Fine or thin locks are prone to brittleness too, and because they're on the more delicate side, they need urgent care that – here's the catch – also feels weightless. If this sounds like your mane, the INVIGO Nutri-Enrich Luscious Mousse Mask is an essential. The plush foam can be applied like a mask and should be left in for two minutes to lend a fast infusion of vitality.
A fast-acting treatment for shine-boosting repair
If you're low on time and you're craving high shine, warming treatments are your hair's best friend. They promise deep absorption, so the nourishing ingredients work quicker to replenish and moisturize your dry, frazzled hair. Try the INVIGO Nutri-Enrich Warming Express Mask to experience the effects of these treatments yourself. This one works in just 30 seconds, offering a flash charge of hydration that's ideal on hectic mornings.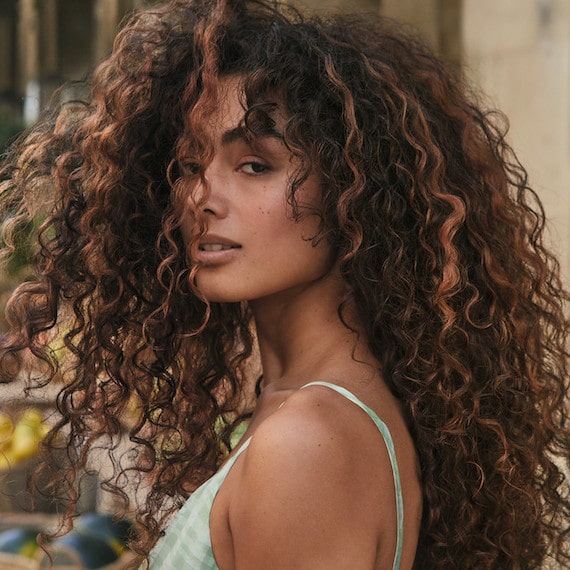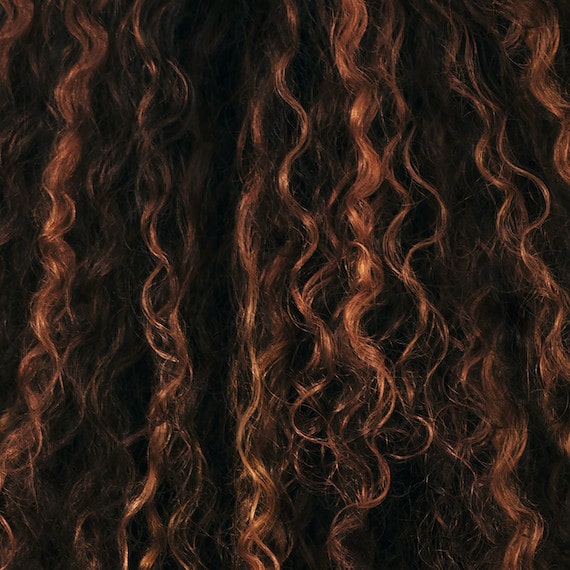 The best styling products for dry hair
Take your hydrating hair routine a step beyond shampoos, conditioners and masks. With the right styling kit, you can replenish ravaged locks while making them more manageable for everyday coiffing.
For a super-smooth blow-dry
Blow-dries aren't easy when your hair is dry. Instead of the glossy style you crave, straw-like strands can be frizzy, hard to tame, and may lose their shape much quicker. But a full-of-body 'do isn't out of the question when you use the right styling staples. Try massaging the INVIGO Nutri-Enrich Wonder Balm through mid-lengths and ends for added shine and movement. It penetrates the fiber for deep nourishment, and melts into strands with ease, so you can tame parched ends and get the bouncy blow-dry you're looking for.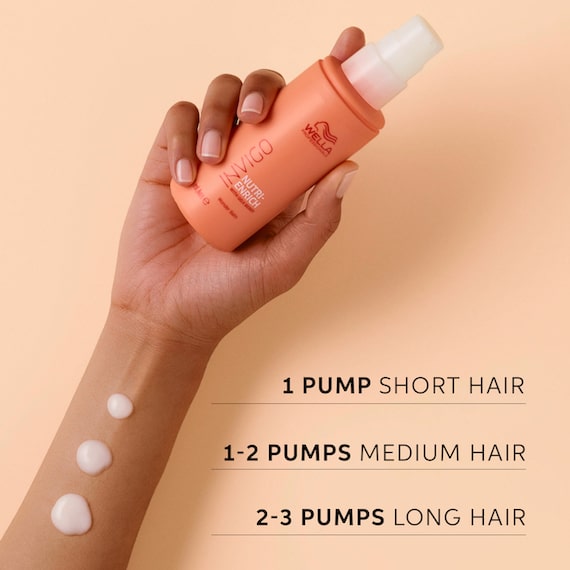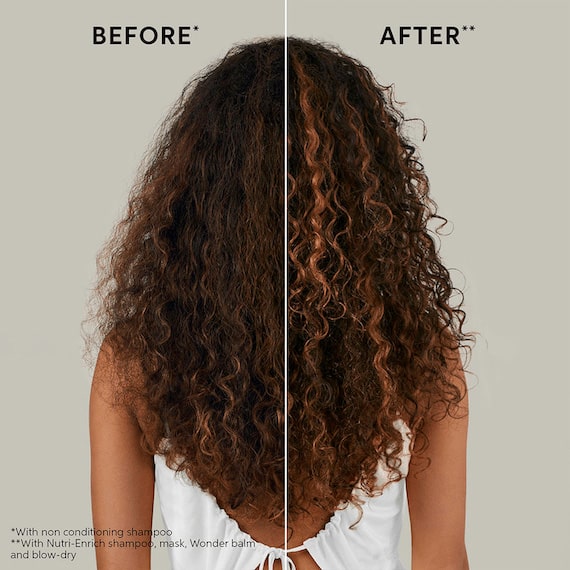 For a frizz-defying mane
If frizz is rife through your dry, damaged strands, try smoothing the INVIGO Nutri-Enrich Frizz Control Cream through clean, damp hair, focusing on the mid-lengths and ends. We especially love this leave-in lotion for easy air-drying with fewer flyaways. Make sure you follow this guide to using the right amount for your hair length: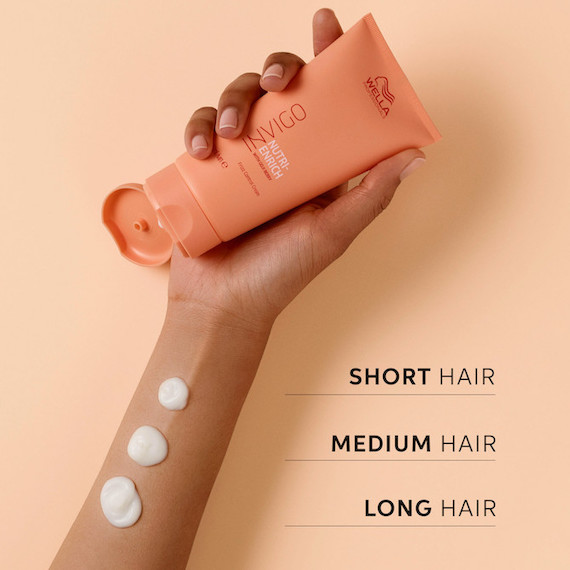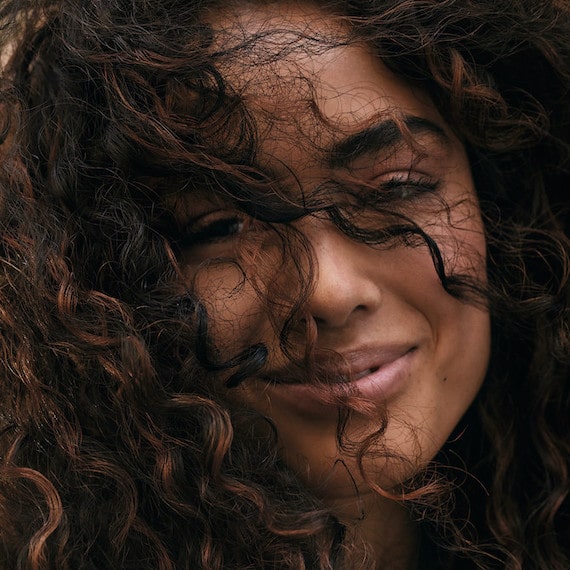 For a static-free style
Is your dry hair always going static? This can make it a nightmare to style, but one clever mist can help to smooth out locks so they're far better behaved. Spritz clean, damp lengths with the INVIGO Nutri-Enrich Nourishing Anti-Static Spray, comb to distribute evenly, then style as desired. Hair will feel moisturized, with not a flyaway in sight.