What is balayage?
Balayage is a French word that, aptly, means "to sweep". It sees high- and low-lights freehand-painted at random through strands to add reflective dimension and luminosity. Much of the colour is focused from the mid-lengths to the ends, but the most flattering effects happen when subtle ribbons are swept through the hairline, too.
How to Achieve the Look
Look to Blondor Freelights - the pre-lightening formula gives colourists ultra-precision for freehand techniques and delivers up to seven levels of lift. For the most natural-looking balayage, stay within two levels of your natural base colour. Then, tone with a shine-enhancing, semi-permanent colour like Color Fresh.
How is Balayage Different to Ombré or a Dip-Dye?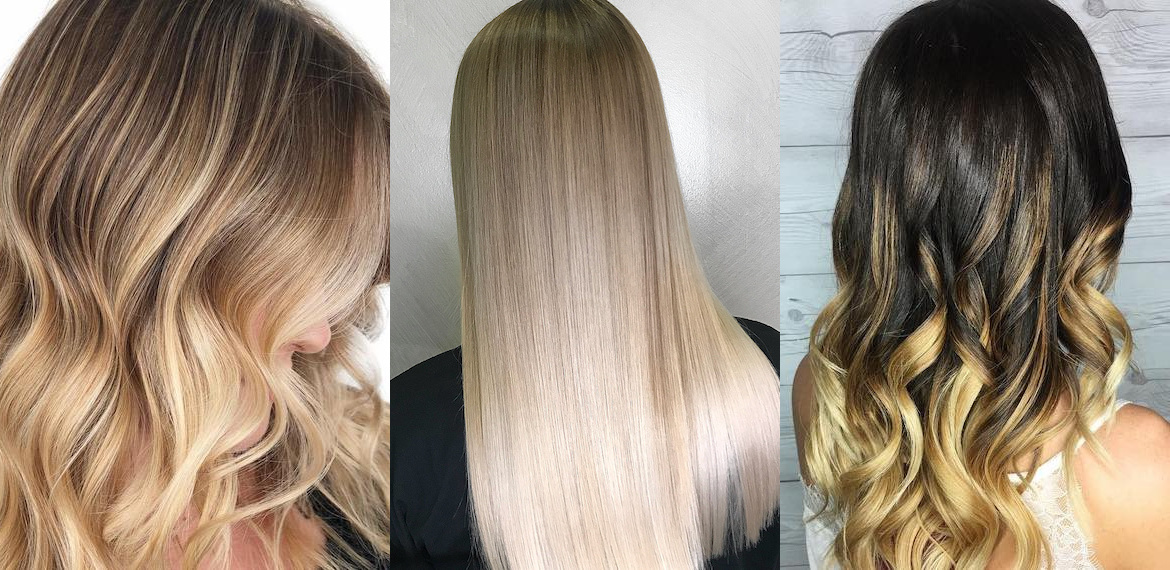 Image Credit: @gretawagner_ | @kthrnaprg | @badwolfstudio
In the images above, you have balayage on the left, ombré in the middle and a dip-dye on the right. The key difference between each technique lies in the placement and application of the contrasting colour. Let's break it down…
Ombré: While both balayage and ombré can be created freehand (with or without the use of foils), ombré means the roots are natural and the mid-lengths to ends are all lightened evenly for a smooth, dark-to-light graduation. This is in contrast to balayage's more painterly approach, which sees ribbons of light and dark shades scattered all over – not just from the mid-lengths downwards.
Dip-Dye: The dip-dye is ombré's blockier cousin. The final effect makes mid-lengths to ends look as though they've been, well… dipped in a dye that contrasts against the natural base colour. This could be a bright blonde, or something bolder, like blue, pink or aqua. There's none of the soft gradient you see with ombré and balayage – just a clear line that separates the two colours.
Who Does Balayage Suit?
Anyone and everyone. Because balayage can be tailored to flatter the base hair colour, the warmest of blondes, the darkest of brunettes and the most radiant of redheads suit the trend. It's perfect for anyone who craves lower-maintenance colour and softer regrowth, as highlights start inches down from the root, meaning they're meant to look grown-out. Just be sure that, if you're trying the trend, you book in a lunchtime top-up between longer salon appointments. This allows for lightened locks to be toned or a few single to foils to be placed through the hairline to keep colour looking fresh.
How Do You Avoid 'Bad' Balayage?
Beware of bad balayage. To avoid going viral on Reddit for all the wrong reasons, make sure there's clear client-to-colourist communication, so you achieve a flawless final result. Here's how…
If you're a colourist: Book out time for a consultation with first-time balayage triers. Encourage them to bring in photos and quiz them on how light they'd like to go and how much face-framing colour they're happy with. Be sure, also, that they know the difference between balayage, dip-dyed and ombré hair. You might just find that they're looking for a rootier, more dramatic finish.
If you're a customer: We've said it before, and we'll say it again: always have photos to hand. Your idea of a subtle balayage might be different to your colourist's, so take along photos to avoid confusion. You could show this article to your hairdresser or download some images from the Wella Hair Pinterest page. You'll find plenty of balayage inspiration on our Party Hair, Koleston Perfect and Hair Tutorials boards.
The Best Balayage Looks
Keep scrolling for the best balayage hair ideas and salon formulas, featuring sun-kissed strands on cool blonde, copper red and dark brunette locks...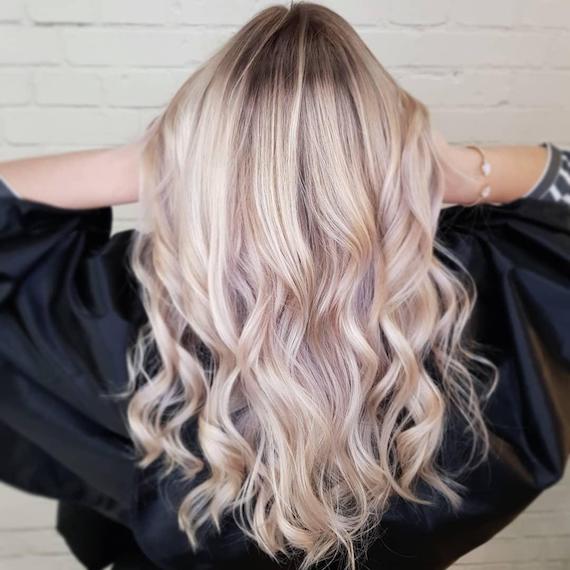 1
Balayage on Light Blonde Hair
Image Credit: @salonghypehallarna
You might think blonde on blonde balayage won't show up, but it's surprisingly impactful. To create this glowy look, Salong first shaded the roots with 7/81 +7/ 2:1 + 1.9% pastel developer. Through the mid-length section, slices of Magma by Blondor /36 + 6% were applied, followed by 7/81 +1.9% pastel developer, then 8/38 +8/13 2:1 + 1.9% pastel developer was painted through tips.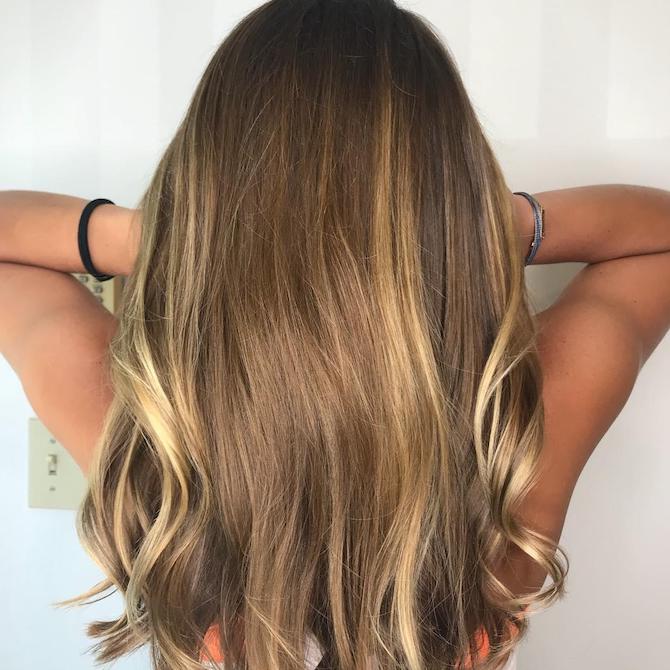 2
Balayage on Dark Blonde Hair
Image Credit: @made_by_marina
This is the very definition of sun-kissed hair. Marina used Blondor 20 vol to pre-lighten strands, then toned using Color Touch .75 8/81 and .25 9/16 with 6 vol. Dreamy.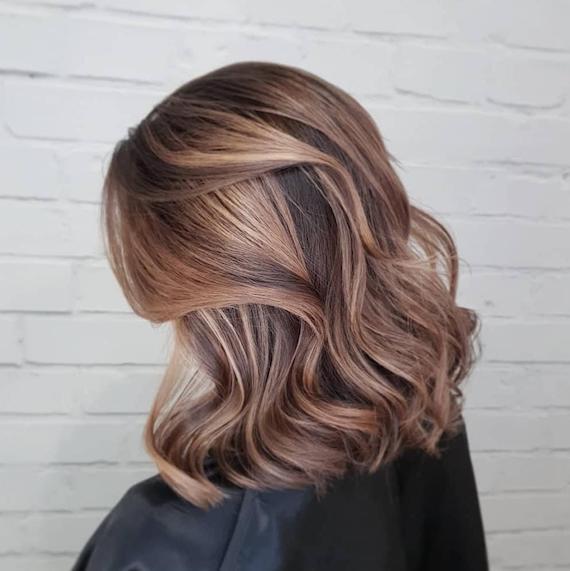 3
Balayage on Light Brown Hair
Image Credit: @danijelaaailic
Steer light brown locks away from mousy territory with a dose of warm blonde balayage. These caramel highlights were created by alternating Magma by Blondor /89+ (12%) and /07 (9%), left to develop for 40 minutes without heat. Lightened strands were then glossed for 10 minutes with 8/05.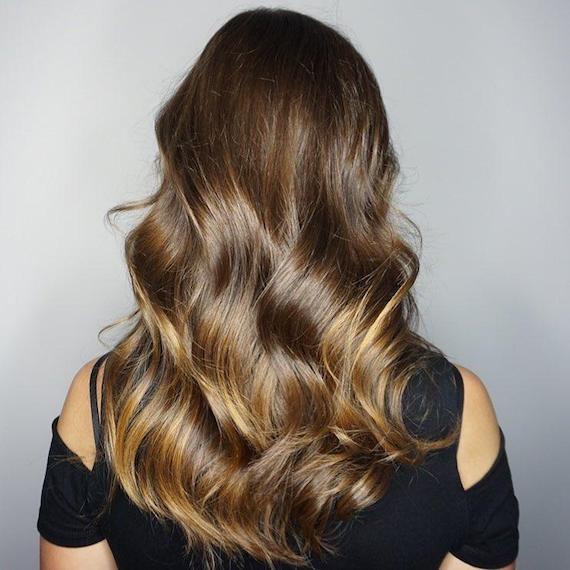 4
Balayage on Dark Brown Hair
Image Credit: @kai_sohn
There's nothing more delicious than dark chocolate brown hair with caramel highlights. Case in point? This decadent look created by Wella Passionista, Kai. Blondor Freelights + 9% (1:1,5) was used to lighten mid-lengths, while Koleston Perfect 7/31 was applied to give the look a beautiful bronde feel.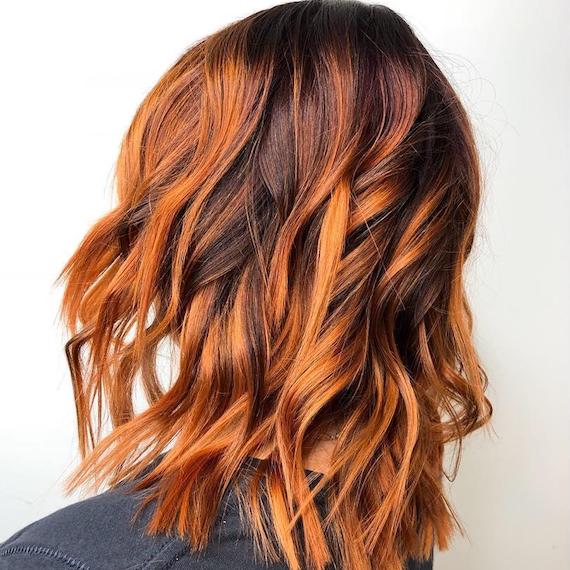 5
Balayage on Copper Red Hair
Image Credit: @beverlykillshair
Proving balayage doesn't have to be blonde, this radiant copper features burnished red ribbons that create volumising definition in the subtlest of ways. Artfully applied by Wella Passionista, Dennis, the look features a base of mildly oxidizing demi-permanent Colour Touch 33/66 with 4%, and ends swathed in Koleston Perfect 88/43, 6/34 + Special Mix 0/43 with pastel developer.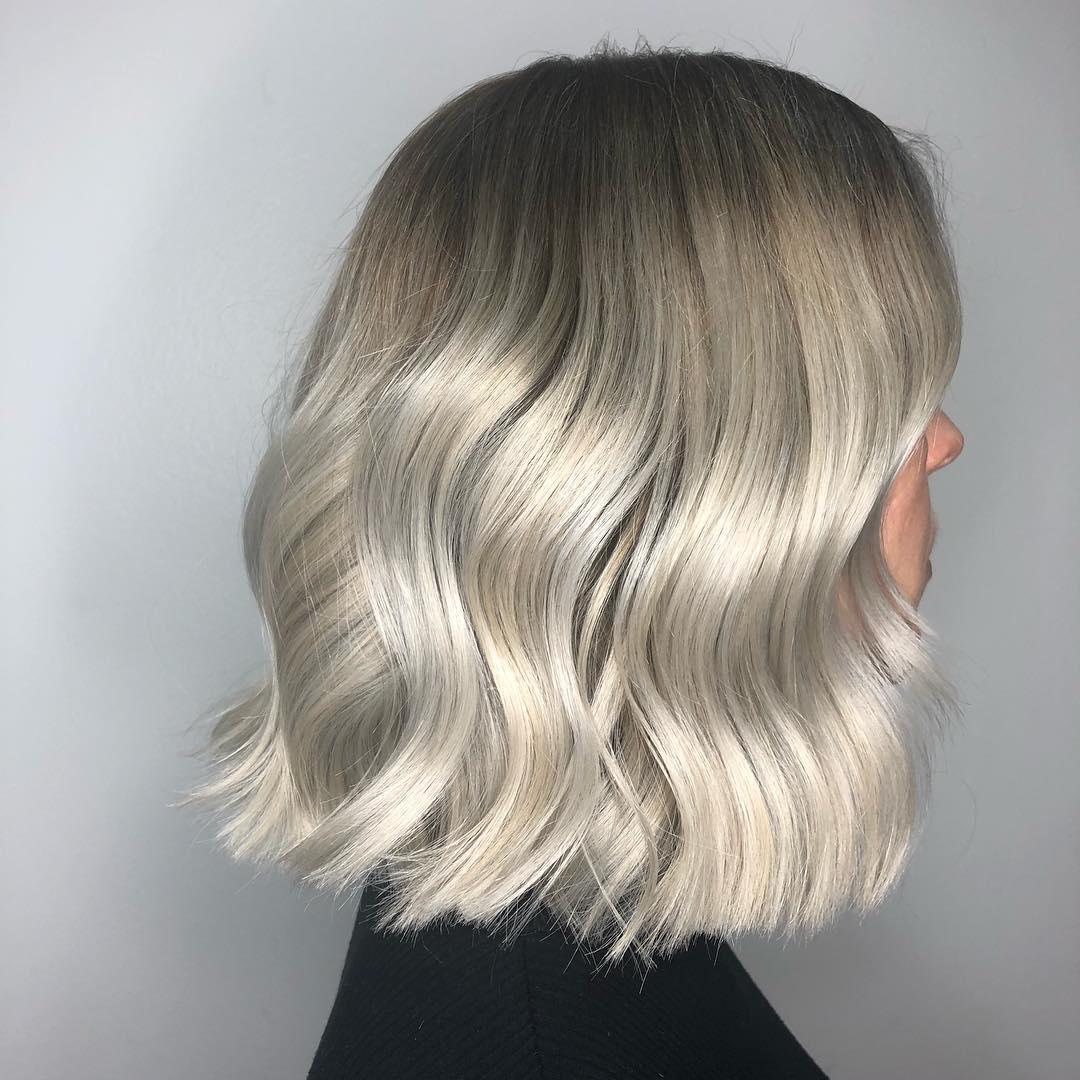 6
Balayage on Silver Hair
Image Credit: @hairbyntash
Silver hair gets the balayage treatment in this look by Wella Passionista, Natasha. She used Blondor Freelights 6% to create free-flowing highlights through a gorgeous gunmetal base. Meanwhile, the smokey root smudge came courtesy of 7/89 1.9%, while ends were toned using 20g 10/6 20g 10/81.