How to Maintain Blonde Hair: Tips for Your Clients
It takes a lot of skill to achieve the perfect shade of blonde. So, when your client reaches their dream colour, the last thing they want is for their flawless shade to turn brassy or dull. No one is better placed to show them how to maintain blonde hair than you – their colourist – which is why we've pulled together must-have tips you can pass on to soon-to-be blondes for at-home care. But, first…
Before You Colour Your Client's Hair
Blonde maintenance begins before the hair is coloured. It's important that, during consultation, you ask your client how committed they are to follow-up appointments, so you can tailor your technique accordingly. You should also consider their natural starting point and how blonde they hope to go. These details will allow you to recommend a style of blonde that they find easy to maintain.
If they have dark hair and want full-head blonde: Visible regrowth can start to show quicker on brunettes compared to if they have a naturally lighter starting point. The transformation becomes even higher-maintenance when they opt for full-head colour. To keep their blonde looking fresh from roots to ends, these clients will require touch-up appointments every four to six weeks.
If they want natural-looking highlights: Opt for babylights. These are micro-fine highlights that mimic the brightness of a childhood blonde. Think soft, sun-kissed and unbelievably seamless. Typically, clients can enjoy this look for eight to 12 weeks before needing to head back to the salon, making it lower maintenance than full-head colour or traditional highlights.
If they want lowest-maintenance balayage: Softer still is balayage. Even if you apply it to dark hair for brunette balayage, the highlights start an inch or more down from the root, resulting in the lowest maintenance blonde. While your client may want the ends toned or glossed regularly, they can go up to four months without needing fresh 'lights. Recommend this technique for clients who can't commit to regular touch-ups.
How to Keep Blonde Hair Healthy with At-Home Care
As a colourist, you're the go-to expert for recommending at-home hair care solutions. When clients ask you how they lock their blonde down for longer, suggest shampoos and conditioners based on individual needs. For example, you may find that one client's hair is craving added moisture, while another needs a boost of strengthening proteins – combined with a colour-kind cocktail of ingredients.
Stock up on the Wella Store to cover all bases of their home care routine. The INVIGO Color Brilliance collection offers everything they need to maintain blonde hues for longer.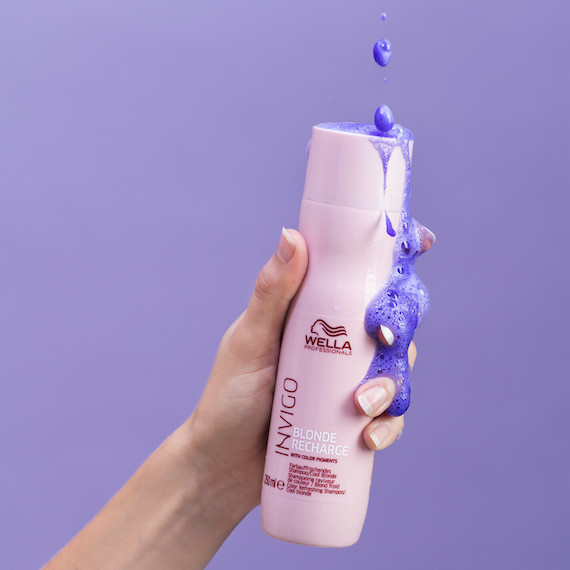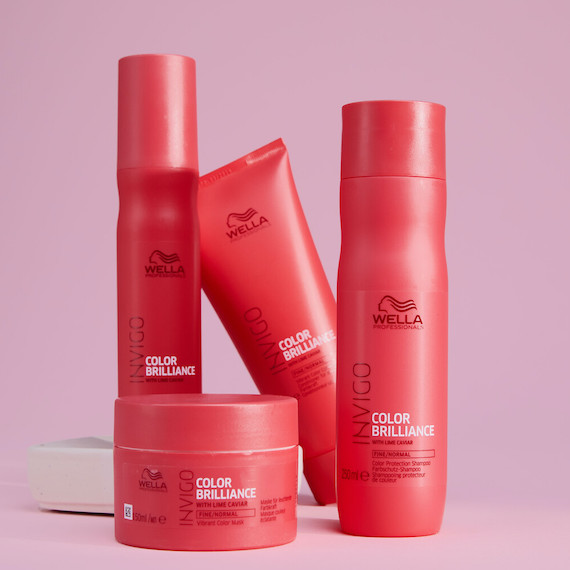 1. Switch Between Blonde-Boosting Shampoos
There are two kinds of shampoo every blonde client needs: a purple shampoo and a colour care shampoo. The former (also known as blonde shampoo) neutralizes brassy tones with a violet tint, restoring cool blondes, and reducing yellow tinges in warm, golden blondes. Advise your clients to use it whenever their locks are looking a little too warm. All they need to do is lather up, leave it on for three to five minutes, and then rinse.
When they're not using a purple shampoo, your blonde clients should be reaching for the INVIGO Color Protection Shampoo, which is pH balanced to enable better colour retention. It's available in two formulas: one for thin or fine hair, and one for normal or thicker, coarser hair.
2. Dial Up Hydration and Shine with Conditioner
A colour-care conditioner is crucial, too. Tell your clients to towel-dry their washed hair first, so the conditioner doesn't slide off or simply sit on the surface of wet strands. By soaking up excess moisture, it's easier for hair to absorb all that nourishing goodness. Suggest they use INVIGO Color Brilliance Vibrant Color Conditioner to enhance colour vibrancy.
3. Apply a Hair Mask At Least Once Per Week
Moisture is a must for healthy-looking hair, no matter your client's shade. That's why we recommend they treat their blonde locks to a weekly dose of the INVIGO Color Brilliance Vibrant Color Mask. It's a supercharged substitute for conditioner on days when their strands are feeling extra-parched. Advise they smooth a generous amount through their mid-lengths and ends, then wrap hair up in a towel and let the mask absorb for five minutes.
If They Need Extra Hydration: Recommend ColorMotion+
Designed for medium to thick hair types, ColorMotion+ is a truly nourishing collection of care products that helps to bump up shine in colour-treated locks. There's a Color Protection Shampoo, a Moisturizing Color Reflection Conditioner and a Structure+ Mask – all delivering intense moisture and a glossy glow. The hair mask even harnesses the Wellaplex bonding agent to make strands feel stronger. Advise clients to only use a small amount of this treatment, focused on the lengths and ends.
If They Need Deep Hair Repair: Recommend Fusion
Hair can become sensitized after lightening. For clients who have dehydrated locks, point them in the direction of the reparative Fusion range. Specially formulated to penetrate deep into the cortex of each strand, this ritual instantly strengthens the hair fiber while helping to prevent future hair breakage. In the collection there's an Intense Repair Shampoo, an Intense Repair Conditioner and an Intense Repair Mask for complete care.
How to Keep Blonde Hair Blonde Between Appointments
Never underestimate the power of a glossing service. For blondes, it's a must-have in-salon top-up that can be booked between colour appointments to maintain tone and enhance shine. A Koleston Perfect Pure Glossing Service is so quick, you can do it on your client's lunch break. Recommend they book one in if their blonde is prone to fading or brassiness.
Here's how you carry out the service:
Meanwhile, for those with little time for a salon stop-in, the Color Fresh Mask is a 10-minute DIY solution that deposits a hint of glossy pigment to ensure hair looks freshly-coloured. Warm, golden blondes should opt for the Golden Gloss mask, while cool-toned blondes will love Pearl Blonde or Lilac Frost. Recommend they apply it from root to tip on damp, just-washed hair, in place of their usual conditioner.
See it in action:
6 More Must-Follow Tips to Maintain Blonde Hair
1. Hold Off on Heat Styling
When possible, clients should try to reduce the use of heated tools, giving coloured locks a break from blow dries and tonging, which can cause their shade to fade. When they do use hot tools, recommend they safeguard strands with EIMI Thermal Image first. This nourishing spritz protects hair from heat up to 220°C, while smoothing from root to tip.
2. Try a Water Filter
The water that comes from your shower head is often loaded with an abundance of damaging minerals, all prone to fading colour fast and making shades of blonde look brassy. Suggest clients add a filter to the tap, which will give them cleaner, gentler, purer water that doesn't impact their salon hue. Blondes will stay brighter for longer.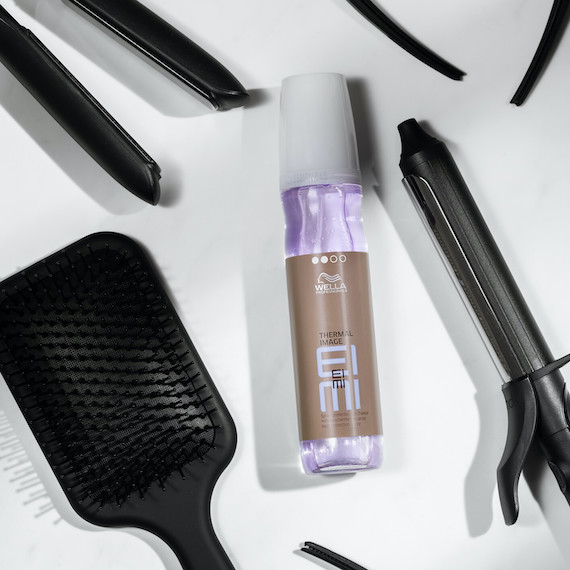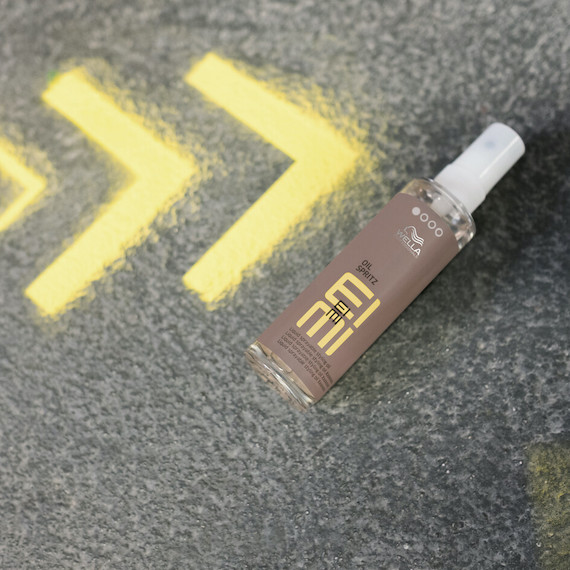 3. Use a Sunscreen for Hair
Just as heat styling speeds up fading, the sun can have a similar effect on coloured hair. This is true whether your client is basking in summer's sultry temperatures or exposing blonde locks to wintry sunlight. When the UV index is high, advise clients to mist INVIGO Sun UV Hair Color Protection Spray through damp or dry hair, then comb through. The lightweight formula works like a sunscreen for strands, offering high-performance protection.
4. Finish Styles with the Right Shine Spray
Hair colour looks better when it's brimming with shine. However, blonde tones don't tend to reflect the light as well as brunettes, which means they might need a little extra help in the luminosity department. EIMI Glam Mist – a featherweight booster – is perfect for veiling locks in gloss and glow. Suggest your clients mist it over their freshly styled hair for instant sparkle. If their hair is dry or coarse (or both), they'll love EIMI Oil Spritz, which teams dazzle with deep nourishment. They can spray it directly onto damp or dry hair, then smooth through with fingertips.
5. Book in for Regular Trims
Snipping off split ends isn't going to do anything to boost colour retention, but it is going to make your client's hair look healthier. That's why we recommend booking them in for a cut every six to eight weeks. Stress the importance of these trims for a bouncier blonde that looks fresh and flawless. Combine with a blonde glossing service for a super-speedy hair refresh.
6. Wrap Up Blonde Locks
While UV and heat protection sprays are great for safeguarding blonde strands, sometimes clients need extra reinforcement in the face of sun and swimming pools. On scorching hot days, they should grab a headscarf or a wide-brimmed hat to shield their blonde locks. Meanwhile, a swim cap is a must to protect their hair from shade-fading chlorine. (Goodbye, chlorine green.) If they struggle to keep their blonde intact, make sure they know these simple yet effective tricks.
SHOPWELLA STORE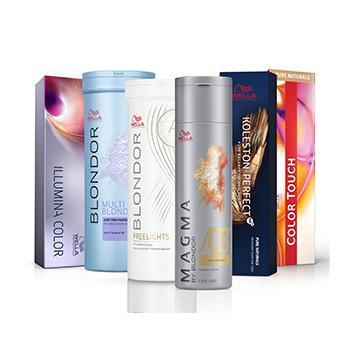 SHOP NOW
Products are only available to professionals.