10 Autumn Hair Colors Clients Are Falling For
As seasonal trends go, autumn hair colors might be our favorites of the year. They're always varied, drawing on a palette of both warm, rich hues and cooler, cleaner shades. You've got your icy blondes and ashy browns, as well as pumpkin spice and auburn locks, giving you plenty of opportunity to get creative with your clients' hair.
And, if you're wondering what shades and techniques will be trending this fall, we've got 10 to watch out for. Keeping scrolling to discover the go-to autumn hair colors for the coming season…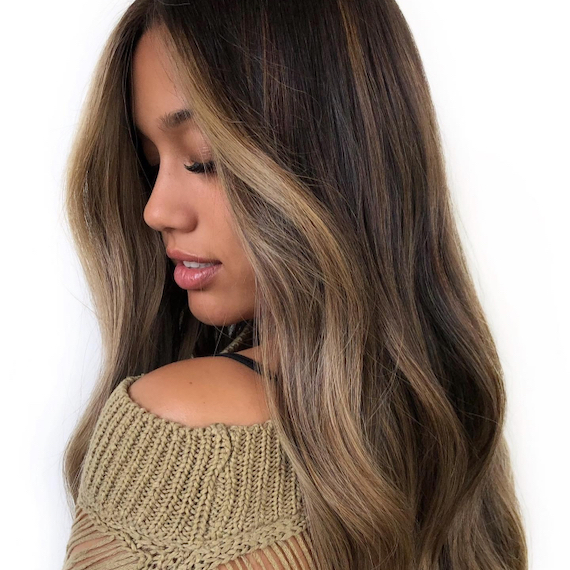 1
1. Money Piece Highlights
Image Credit: @danielleemilie
Because skin tends to be drier when it's colder, complexions can start to look dull as we leave summer behind. That's why we're tipping money piece highlights as the lust-have trend for an autumn glow boost. Adding ribbons of brightness to the face-framing layers lends an instant injection of radiance – especially if you perfectly tailor the hue to your client's undertones. For cooler skin, go for warmer tones, and for warmer skin, go for cooler tones. Here, Danielle Canseco has used Blondor + 20 vol through the front, Blondor Freelights + 40 vol with a balayage technique, then toned with Color Touch 8/0 + /68 + 6 vol.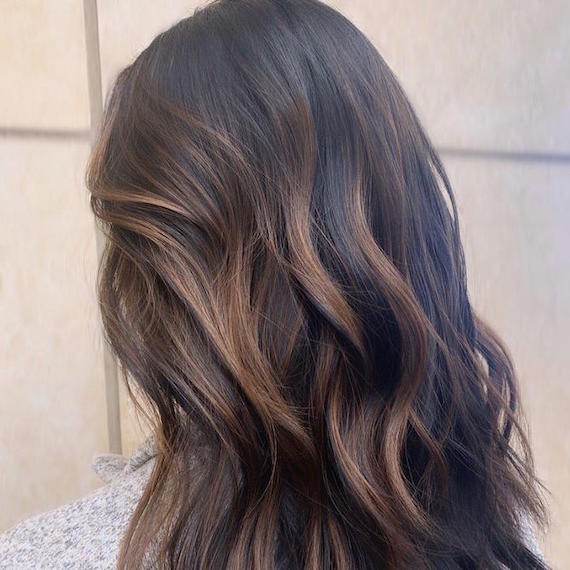 2
2. Partial Balayage
Image Credit: @beautyby_laura
For those clients who want subtle highlights that add dimension without looking too sun-kissed, partial balayage is the perfect pick for autumn. It sees painterly ribbons of hair lightener swept through a focal point – rather than the full width of the hair – creating a 'spotlight' effect wherever you apply it. As for choosing the focal point, consider the hairline or a section of the top layers. Add to the delicate effect by opting for a lift only one or two shades lighter than the base. For this particular look, Laura Melby used Blondor Freelights + 20 vol as her lightener, then toned to perfection with Color Touch 7/97 + 6/73 + 6 vol.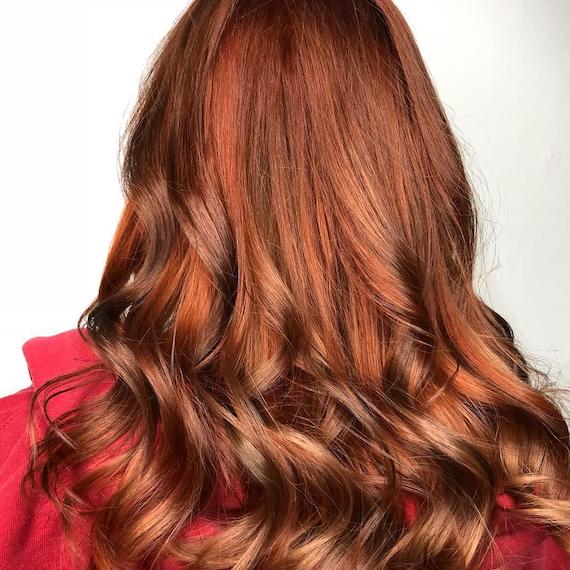 3
3. Pumpkin Spice
Image Credit: @beautybykashus
Pumpkin spice hair is virtually synonymous with fall, just as our favorite pumpkin spice latte is a must-have for cool, crisp autumn morning walks. It's a combination of red and brown, giving clients a multi tonal twist on copper hair with a mix of rich, radiant highlights and lowlights. You want this look to be as luminous as possible, so opt for the Vibrant Reds range of colors, which you'll find in the permanent, pure-pigment Koleston Perfect portfolio, as well as the demi-permanent, shine-boosting Color Touch collection.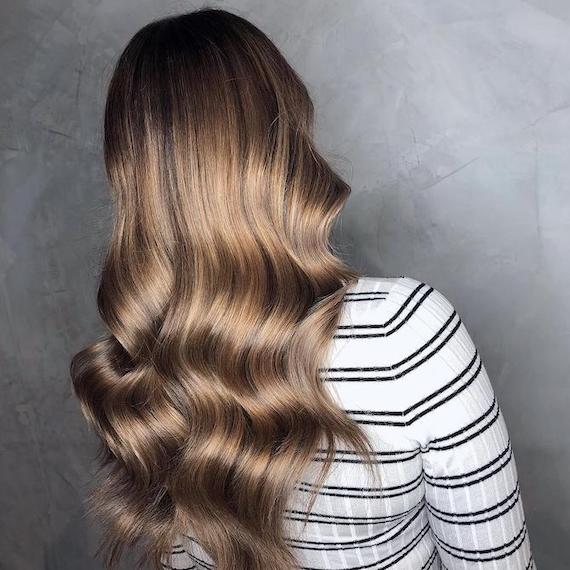 4
4. Dark Ash Blonde
Image Credit: @thugsbunny__
While it's not the case for every client, some like to take their existing shade a little darker the moment temperatures start to dip. For ash blondes, this might mean experimenting with a dark ash blonde or – if they want to go brunette – an ash brown shade, whether by toning their current ashy hue or adding lowlights. We love this glossy creation, which features Color Touch 30g 5/97 + 10g 7/1 + 2g 0/68 + 1.9% (1:2) on the roots, and 20g 8/71 + 30g 9/16 + 1.9% (1:2) through mid-lengths and ends.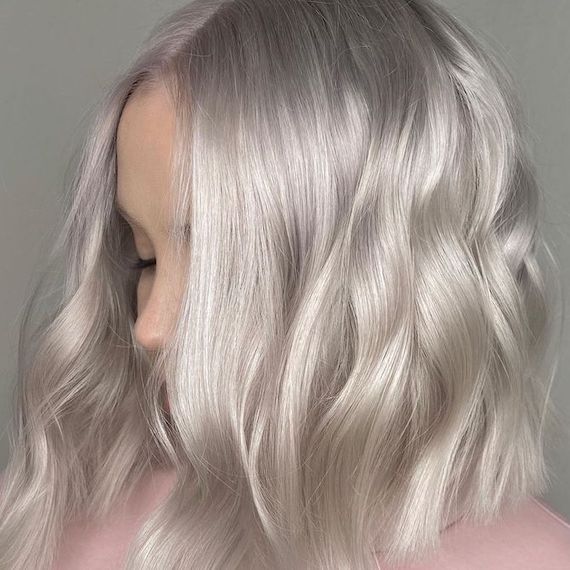 5
5. Ice Blonde
Image Credit: @hairbyelisajohanna and @wellanordic
Is there a season that ice blonde hair isn't trending? The shade is forever striking, but never more so than in autumn, when the cooler light casts a flattering, reflective sheen. If you're creating this hue for a client, try Elisa Luomala's formula, which saw her lighten locks using BlondorPlex, then tone to icy perfection using Color Touch 20g 10/6 + 20g 10/81 + 30g 9/01 + 1.9% (1:2). We've got chills.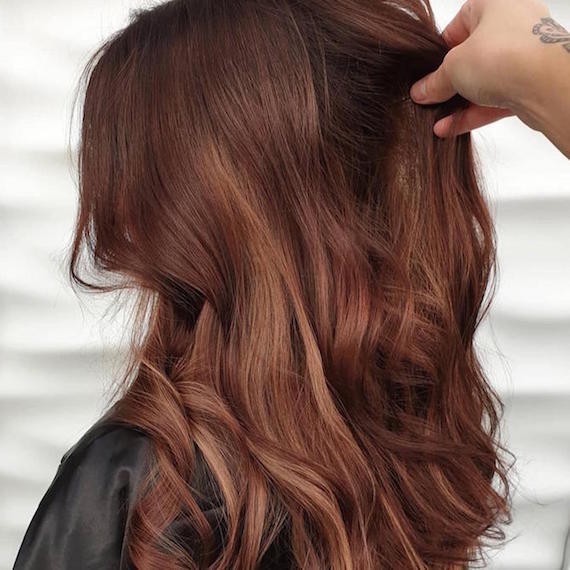 6
6. Auburn Hair
Image Credit: @wellanordic and @saarajohansson
Red hair colors are always big for fall, and for good reason; deeper, rust tones and burnt oranges are reminiscent of the shades of autumn leaves. One of our favorite seasonal shades is auburn; a reddish-brown that goes deeper than pumpkin spice, but still locks in plenty of multi-dimensional shine. For this shade, three formulas were used, starting with Color Touch 5/1 + 5/97 + 5/75 + 1.9% (1:2) on the roots. Koleston Perfect 6/7 + 5/4 + 1.9% (1:2) was swept through the mid-lengths, while the lighter pieces were enhanced with Color Touch 7/73 + 9/97 + 1.9% (1:2)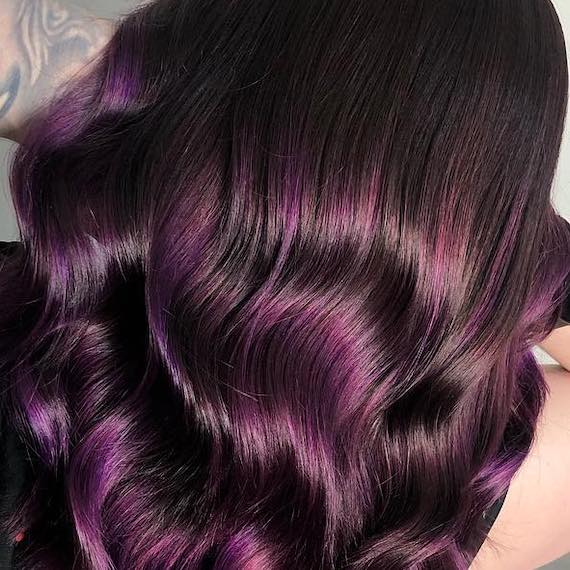 7
7. Dark Purple Hair
Image Credit: @emilymayhair
While natural-looking hair colors are largely taking the crown through fall 2020, purple hair still reigns – especially in a deeper, dark shade. Opt for a midnight violet hue, where the purple appears as a hint of a tint, turning to the Color Fresh CREATE collection to help clients get their bold color fix. Here, Emily May used ¾ Ultra Purple plus ¼ High Magenta to mix up a purple with an electric edge. We're obsessed.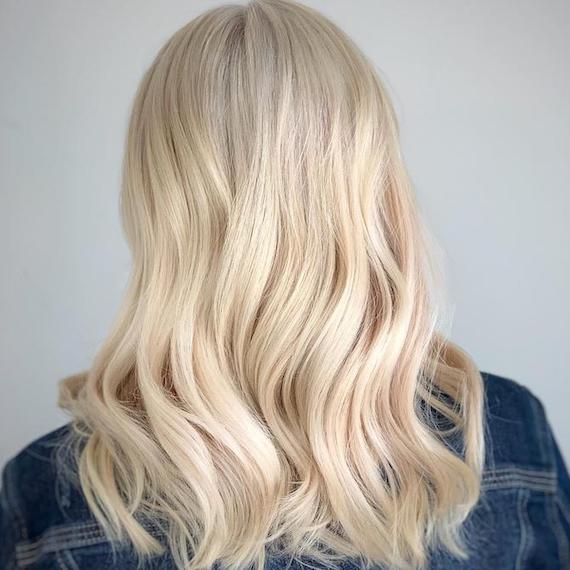 8
8. White Chocolate Hair
Image Credit: @royalmanevibes
We all love dark chocolate hair – a shade that transcends trends and looks flawless year-round. Now let's look at the new chocolate hue on the block: white chocolate hair, aka Milky Bar locks. It's rare that a pale blonde is described as rich (we usually reserve the term for sun-kissed blondes), but something about this color puts it firmly in the decadent camp. To replicate it for your clients, follow Abigail Reyes' formula: apply Blondor to achieve the desired level of lightness, then tone using Illumina Color 9/60 with the Pastel hair developer (1:2).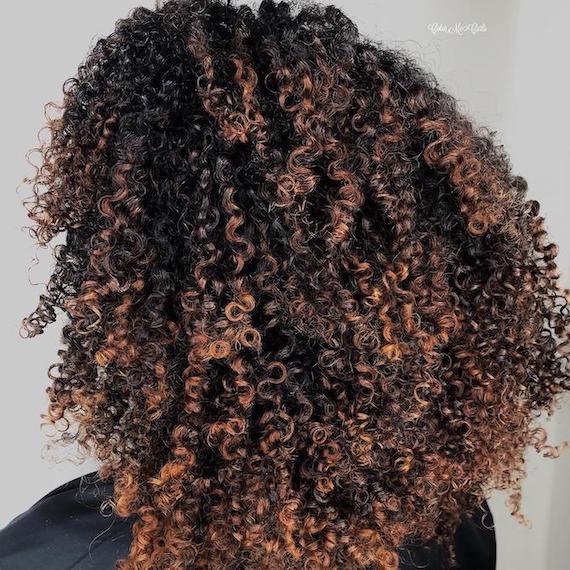 9
9. Chocolate Caramel Hair
Image Credit: @colormecurls
Like dark chocolate hair, this chocolate hair color relies on varying shades of warm, radiant brown, as if you've mixed in a little caramel for an extra-delicious treat. Here, Nadria has carried out pintura highlights using Blondor Freelights; a highlighting technique for curly hair that involves painting lightener on with zero foils. The reason Freelights is great for this look is because it has an adhesive mass, which allows it to stay exactly where you apply it without bleeding onto other strands. If you're creating the look, try toning with Color Touch Relights in shade /74 to create that delicious caramel hue on the lightened pieces. Bonus: CT is great for curly hair as it's gentle and lends plenty of dimension-enhancing shine.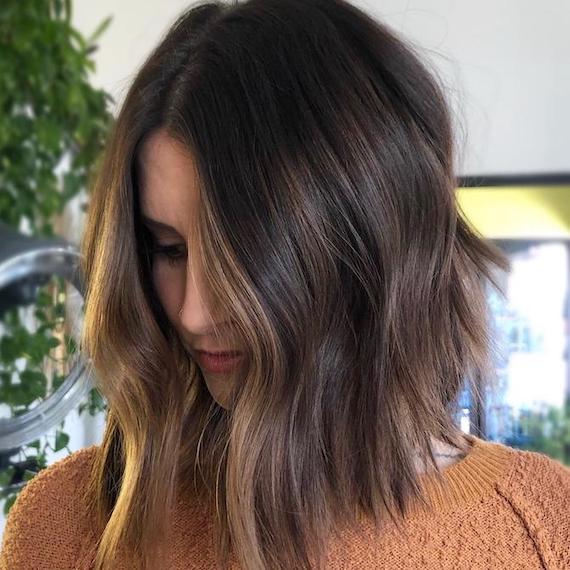 10
10. Cold Brew Hair
Image Credit: @jt_hairandmakeup
No milk, no sugar; cold brew hair is all about pure coffee-toned locks that are cool, crisp and dark – often with a scattering of very subtle highlights added in. Case in point: this creation by Jessica, which sees face-framing Blondor 'lights add dimension through the front, while a dark, ashy brunette gives her client's bob a fresh twist. For extra shine and protection, a FusionPlex treatment was applied after rinsing. You can also try a ColorMotion+ Express Post-Color Treatment to enhance cold brew color.