When clients use words like 'rich' and 'radiant' to describe their dream red hair color, it can only mean one thing: auburn hair is on the agenda. This copper-brown shade is as rich as red gets, and it's racked up a host of celebrity fans, from Julia Roberts and Drew Barrymore to Emma Stone and Isla Fisher. But, how do you get this hybrid hue just right? We've pulled together the ultimate auburn hair guide, helping you strike the right balance between rusty red and golden brown tones. Here's what you need to know…
What's the Difference Between Red Hair and Auburn Hair?
Auburn is one of many red hair colors, sitting on the deeper, richer end of the spectrum alongside mahogany and burgundy shades. What makes it unique is that it also belongs in the brown hair family, making it ultra-versatile for clients who can't decide between red or brunette hair.
Is Auburn the Same as Ginger?
No. Auburn and ginger are entirely different shades of red, with the latter boasting a brighter, lighter finish that's perfectly suited to fairer skin tones. The big bonus of auburn is that it suits almost everyone, offering a shade for all skin tones and eye colors. Simply tailor it to be more brown or more red, depending on what flatters your client's unique features.
How to Create Auburn Hair
1. Start by sectioning off the hair so you can reach each and every layer, ensuring an ultra-even auburn finish.
2. Next, choose which type of color you'll be working with. Depending on the effect your client wants, you have the choice between a demi-permanent color , like Color Touch, or a permanent, longer-lasting formula, like Koleston Perfect.
3. Once you've selected your color product, mix up your formula. Both Color Touch and Koleston Perfect have a collection of Vibrant Reds, making it easy to blend an auburn hue that suits every season. With KP, try 8/43 + 9% and 5/43 + 6% in alternating bands, and look to warm shades like 6/47 if you're using CT. You might also want to mix a little Blondor Multi Blonde Powder + 6% on the side, which will add depth-boosting brightness to your auburn hair creation. If you're using Blondor, apply it first in a few face-framing ribbons, lending an instant, flattering lift to your client's com-plexion. Allow to develop, then rinse and rough dry hair so it's ready for auburn color.
4. Follow with your auburn color blend, applying it from root to tip with a tint brush. Try working in a herringbone pattern with two shades for a multi-dimensional effect.
5. After leaving auburn shades to develop, rinse hair, wash with ColorMotion+ Shampoo and neutralize the color using Seal & Care Conditioner.
6. From here, you can style to perfection or follow with a Pure Glossing Service, which will take the shimmer and shine of your client's auburn hair to the next level. You de-cide.
Auburn Hair Ideas
So many ways to go auburn, so little time. Show these ideas to clients craving auburn locks, helping them choose their perfect shade…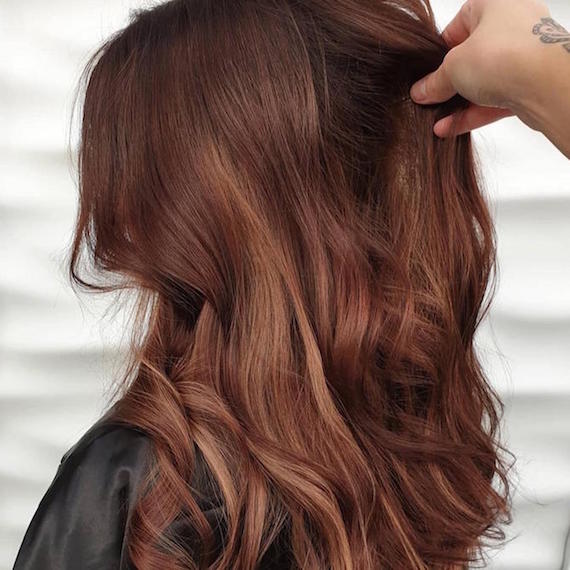 1
1. True Auburn Hair
Image Credit: @wellanordic and @saarajohansson
The truest auburn hair color has the perfect balance of warm red and earthy brown tones, giving off a sun-kissed seventies vibe in summer, and an autumn leaves-inspired richness in the cooler months. Created with Koleston Perfect through the lengths, this is a balayage masterpiece that brings together ribbons of red in varying radiant tones.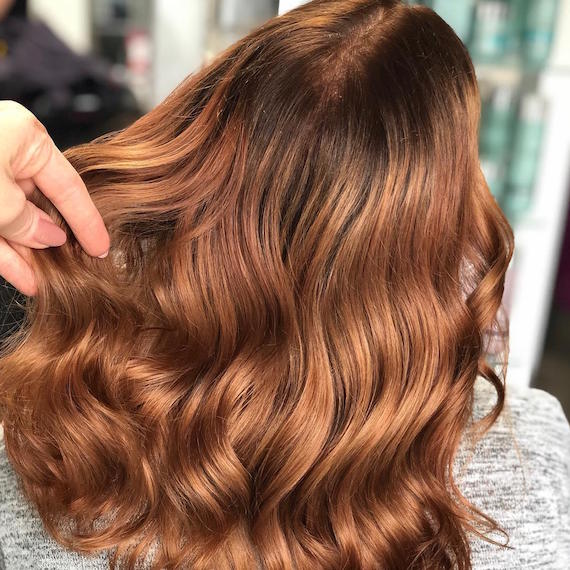 2
2. Light Auburn Hair
Image Credit: @hairart.lisa
Perfect for warmer weather, light auburn hair shifts down the shade scale, coming close to a copper, but with a little extra brown thrown in. Lisa Futterer has nailed the hue on previously washed-out, too-warm locks, turning brassiness into brilliant shine with her auburn creation.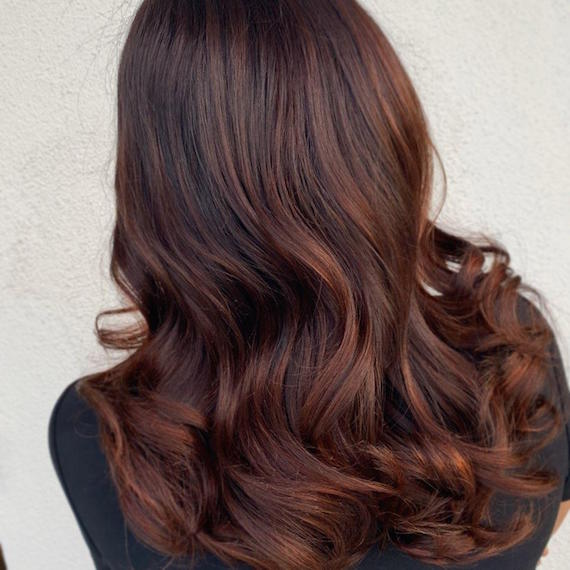 3
3. Dark Auburn Hair
Image Credit: @mizzj_at_play
Deep brunettes will love dark auburn hair, which features a shot of red to make the color more eye-catching – ideal for when the temperatures start to dip. Try a pure pigment permanent color, like Koleston Perfect, to achieve a shade this intense, which will ensure you get the depth while still reflecting a warm red under the light.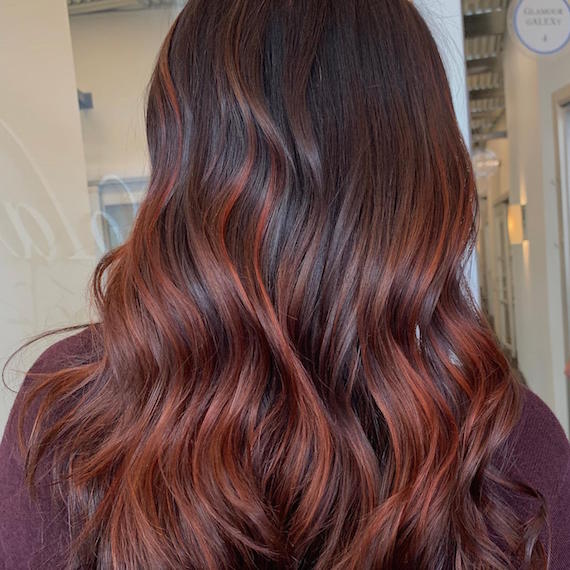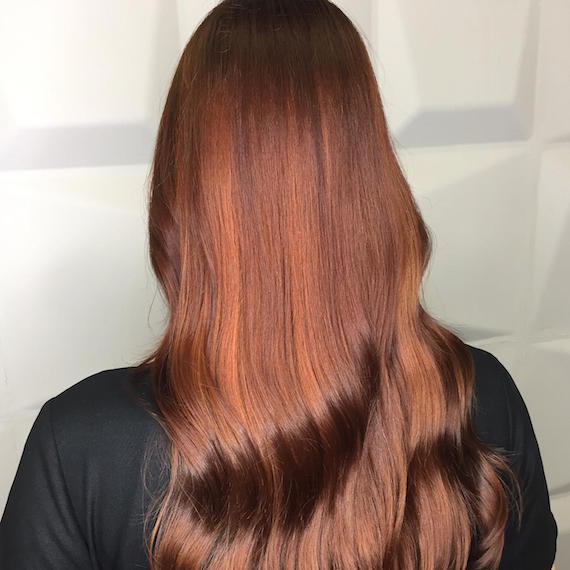 5
5. Auburn Hair with Highlights
Image Credit: @janina_ehrenberg
Adding a few carefully placed highlights can create a spotlight effect through auburn hair, giving the appearance of added shine… as if this shade wasn't luminous enough. Created with Koleston Perfect, it's hard to believe this client's hair was previously a buttery blonde. Such a mesmerizing transformation.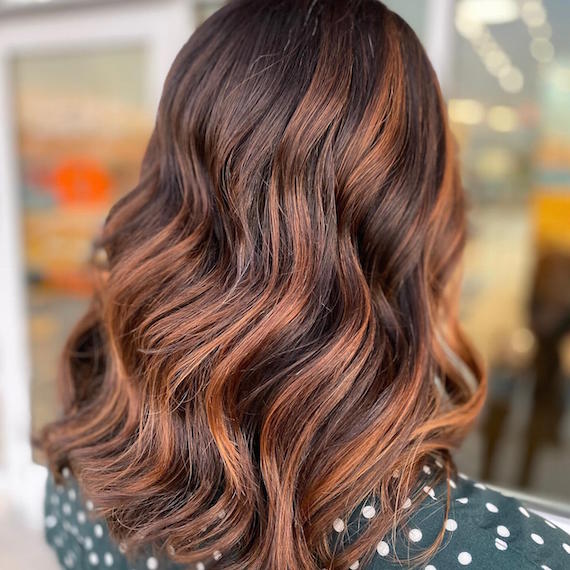 6
6. Brown Hair with Auburn Highlights
Image Credit: @timothy_michael_hair
Flashes of light auburn give a brunette base a glossy boost, as demonstrated in this creation by Timothy Michael. He crafted the look with a few strokes of Blondor Freelights, followed by a subtle glaze of Color Touch to turn up the flattering warmth.
1. Rich Auburn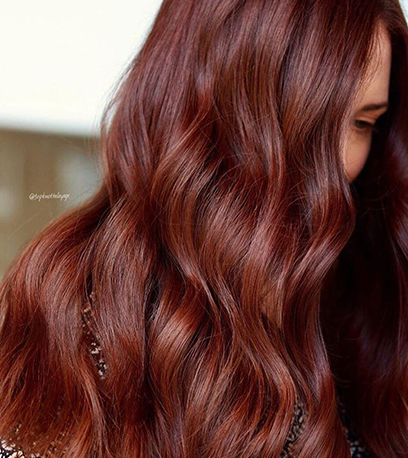 Color Formulas:  
Color Touch, Relights, Color Touch Emulsion
Full head: 30g 7/73 + 30g 7/0 + 120g 4%
Glossing: 20g /74 + 40g 1.9%
2. Glossy Auburn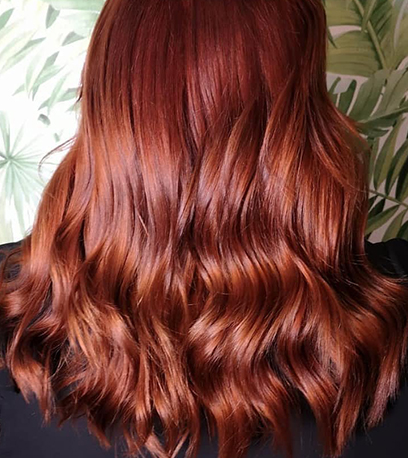 Color Formulas:  
Koleston Perfect, Welloxon Perfect
20g 6/43 + 20g 6/34 + 40g 3%
3. Vibrant Auburn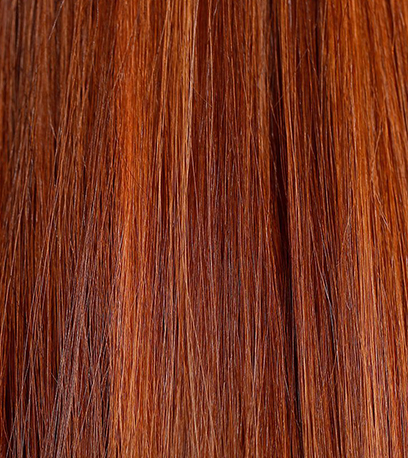 Color Formulas:  
Blondor, Welloxon Perfect
HIGHLIGHTS - 30g Multi Blonde Powder + 45g 6%
Koleston Perfect, Welloxon Perfect
ROOTS - 40g 6/34 + 20g 6/0 + 60g 6%
LENGTHS - 50g 7/43 + 10g 6/41 + 60g 6%
TONING - 60g 8/43 + 120g 1.9% Pastel
4. Muted Auburn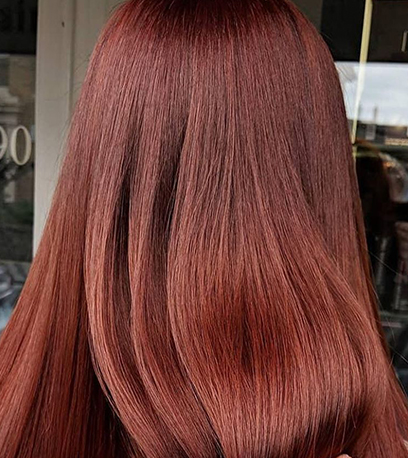 Color Formulas:  
Color Touch, Color Touch Emulsion
Roots: 30g 7/4 + 60g 4%
Ends20g 7/4 + 10g 0/34 + 60g 4%
5. Chestnut Auburn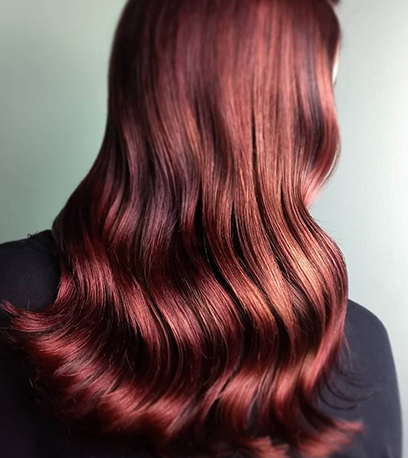 Color Formulas:  
Koleston Perfect, Welloxon Perfect
Roots: 30g 44/65 + 30g 55/46 + 10g 7/18 + 70g 3%
Magma by Blondor, Freelights Developer
Balayage Pieces: 15g /17 + 30g /44 + 15g /00 + 90g Freelights 6%
Color Touch, Color Touch Emulsion
Gloss: 30g 5/66 + 20g 0/00 + 100g 1.9%