All About the Chocolate Brown Hair Trend
Some of our favorite hair color trends are inspired by the sweetest treats. Case in point? You've got pumpkin spice copper, toasted coconut blonde and, of course, chocolate brown hair. Now, a new take on the latter is trending, and it might be even more delicious. Get ready to indulge in what we're calling "chocolate sundae hair".
Brunette but with a bright, multi-tonal twist; this look sees dark hair melt into lighter, golden mid-lengths, giving the appearance of bumped-up volume and shine. Keep the graduation subtle, though. For this look to work, the lift should be barely detectable. Just contrasting enough to lend depth and dimension to your brown-haired clients locks.
How to get chocolate brown hair
Because high-gloss shine is a key factor in chocolate sundae hair, the kindest color formulas and aftercare treatments are top of the agenda. For natural blondes, try a soft transition with a cool iced-chocolate effect, using Color Touch in 8/71 and 7/97 to create glossy lowlights. Peroxide blondes may need layers of color to eliminate their very light base tone, but permanent hair color Koleston Perfect in 5/71 and 7/7 will create chocolaty warmth.
Meanwhile, natural brunettes are in luck. A glossing service could be all they need, with a shade like 6/7 adding tone and shine in the space of a lunch break. Dark brown or black hair turns chocolate brown with a scattering of caramel highlights, which you can weave around the face or through the ends of hair with Magma by Blondor pre-lightener in /17 or /73.
After washing the color out with INVIGO Color Brilliance Color Protection Shampoo, massage INVIGO Post Color Treatment through damp hair, leave for five minutes, then comb through. Rinse to finalize the color process and rebalance the hair pH. Then, remove any stains around the hairline with INVIGO Color Stain Remover on a cotton pad, and mist INVIGO Miracle BB Spray through strands to boost vibrancy.
Chocolate Brown Hair Formulas
Scroll to discover chocolate brown hair formulas. From dark chocolate to hazelnut hues, you're bound to find your perfect hair color…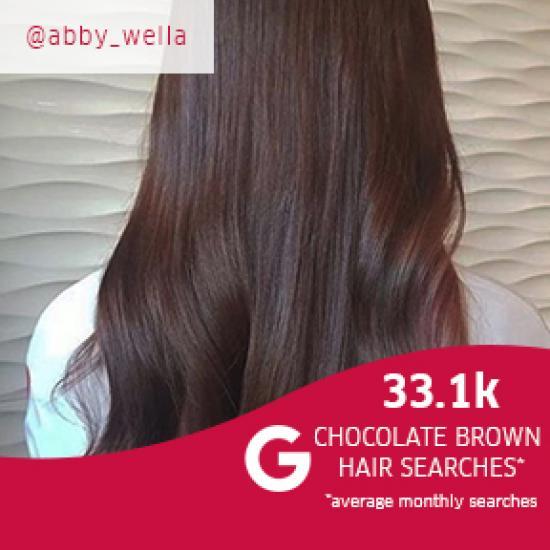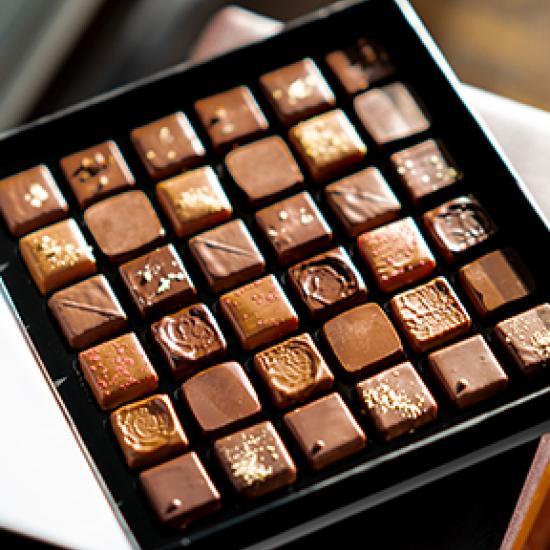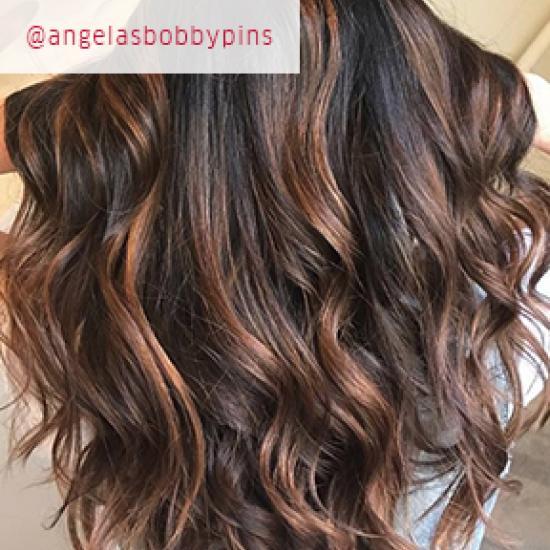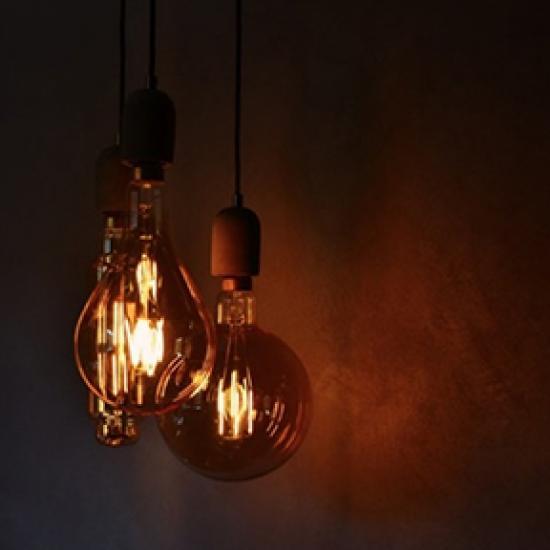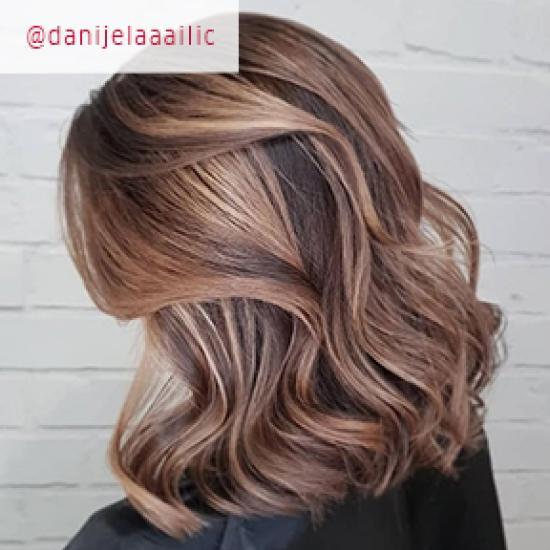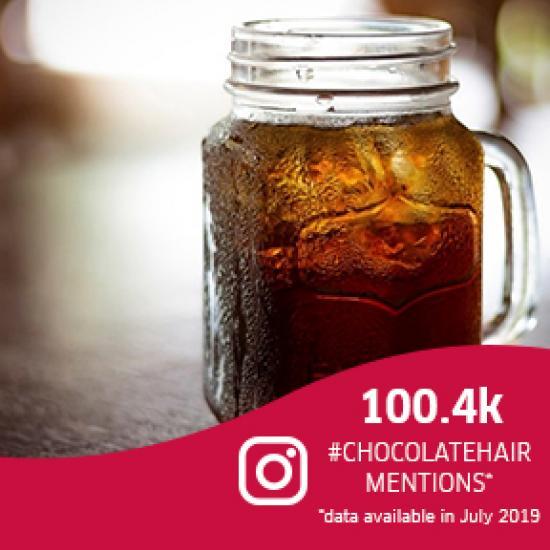 Chocolate Twirls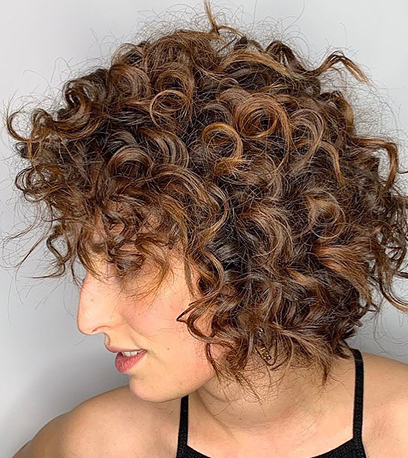 Chocolate Highlights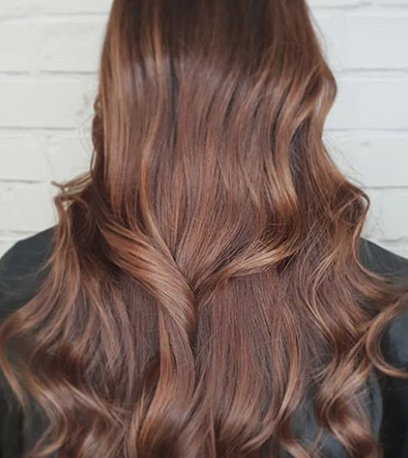 How to Maintain Chocolate Brown Hair
The most delicious chocolate brown hair colors are intense and radiant, so a good post-color routine is a must for your clients. Don't let them leave the salon without some clever aftercare tricks.
First, recommend products that bolster the shine in their brunette locks, like the INVIGO Color Brilliance Color Protection Shampoo and the INVIGO Color Brilliance Vibrant Color Conditioner. While the shampoo has a low pH level that helps to retain luster by closing the hair cuticle, the conditioner is infused with Antioxidant Shield Technology to protect against shade-fading free radicals. Together, they ensure hair is brimming with shine until they're back in the salon chair.
Meanwhile, to keep brassy tones at bay and refresh salon color between appointments, suggest a once-weekly wash with the Color Fresh Mask in Chocolate Touch. With a hint of a tint and a thwack of nourishing oils, it tops up the tone, while keeping locks hydrated until it's time for the next trim. All your client has to do is shampoo, apply the mask from root to tip, then leave it on for 10 minutes. Once time is up, they can rinse and style their hair as normal. Locks will look radiant, instantly.
As for styling essentials, EIMI Thermal Image protects clients' hair while heat styling, which reduces the color-fading effects a hairdryer can have on strands. Shine-boosters, like EIMI Oil Spritz or EIMI Sugar Lift are great for smoothing through freshly-styled mid-lengths for an instant, reflective sheen.
It's these essentials that will keep chocolate brown hair looking sweet in the weeks between color appointments. Ready to start creating the trend? Then get blending those chocolate hues… Bon appetit!
SHOPWELLA STORE
SHOP NOW
Products are only available to professionals.