How to Repair and Care for Damaged Hair
Is it time to stage a hair intervention for your client? If their locks are looking dry and broken, they may need more than a color and cut to turn back the clock on heat-damaged or bleach-damaged hair. That's why we've pulled together our go-to treatments for breakage, dullness, and lifeless locks. Keep scrolling for your guide on how to fix damaged hair in the salon...
How Can You Tell if Hair is Damaged?
Damaged hair is easy to spot. Look out for:
 Breakage, split ends and strands snapping off.
 Dullness, dryness and excess frizz.
 Excessive tangling and an unusually rough texture.
How to Repair Damaged Hair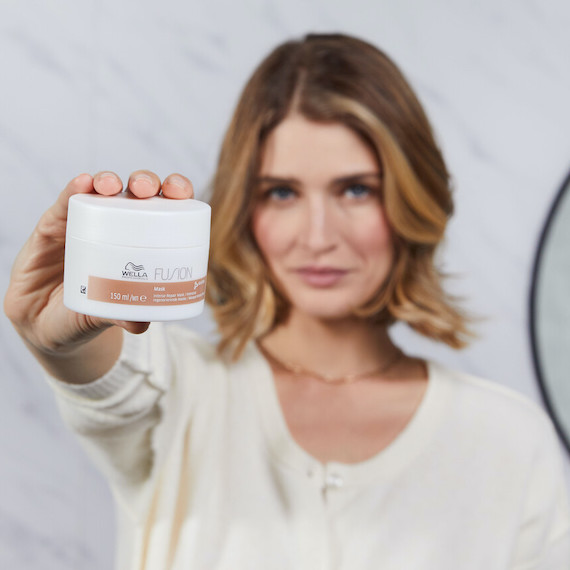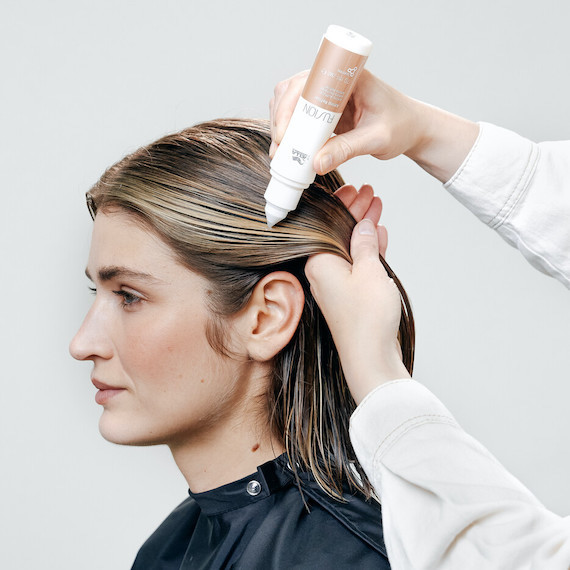 1. Give Them a Fusion Intense Repair Service
A must-book for ravaged manes; the Fusion Intense Repair Service sees parched strands pampered from root to tip with a trio of deeply reparative products. The Fusion collection harnesses a clever care technology called SilkSteel, which is inspired by spider silk; one of the strongest, stretchiest fibers found in nature. This technology is a fusion of silk amino acids and micronized lipids, designed to instantly restructure the hair fiber inside and out. The Amino Refiller in the collection boosts hair with amino acids, penetrating deep down to give your clients instant smoothness and protection against future damage. Make it part of their cut and style appointment or book them in for a lunch break session, and they'll notice an immediate difference to their locks. Here's how the service works: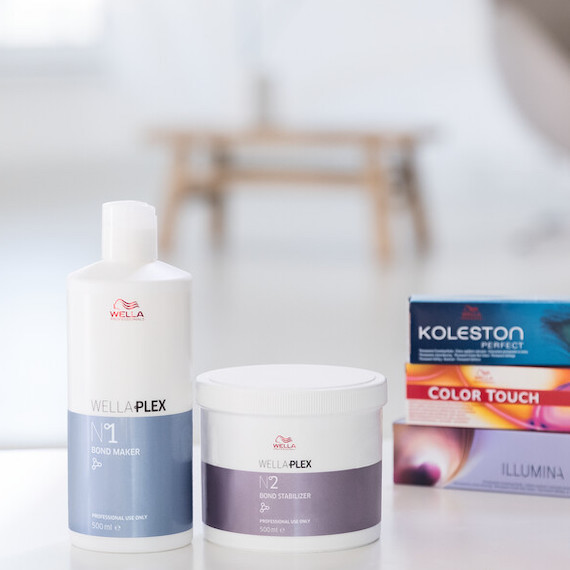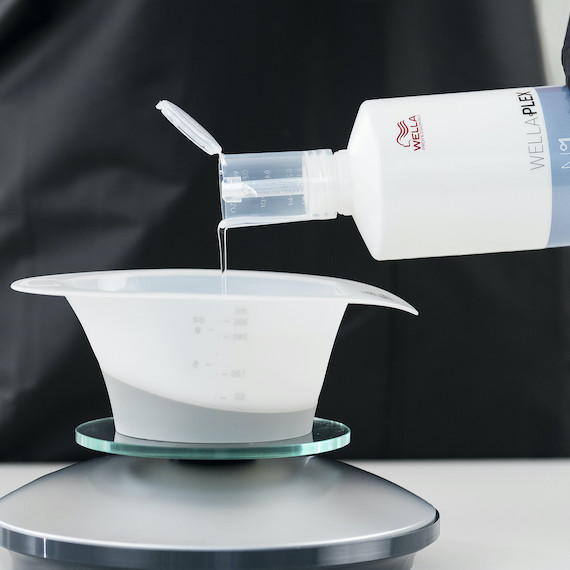 2. Add WellaPlex to Their Color Formulas
Having damaged hair doesn't mean highlights and color are off limits. However, it does mean you'll want to add a little extra care to your client's lifting and toning formulas. When lightening or coloring damaged or sensitized hair, add WellaPlex No1 Bond Maker to their formula to protect the hair bonds during the oxidative processes. Allow their shade to develop, then rinse and apply the No2 Bond Stabilizer at the sink. Massage it in for a few minutes before rinsing locks completely clean. The damage-defying dream team of No1 and No2 will keep hair bonds strong throughout the coloring process.
3. Use a Demi- or Semi-Permanent Color
Speaking of color services: you may want to switch up your client's product, opting for demi-permanent formulas that are free of ammonia. These tend to be gentler on damaged hair, as they 'stain' strands without penetrating the cortex. Plus, they're low on commitment, offering softer regrowth with no strong demarcation lines. For rich, radiant shine, try Color Touch, which veils your client's dull, dry hair in the glossiest color.
Meanwhile, semi-permanent colors, like Color Fresh, are great for damaged hair, as there is no concern of damage. Try the Color Fresh Masks for zero-damage tone enhancement, or Color Fresh CREATE for a host of rainbow brights.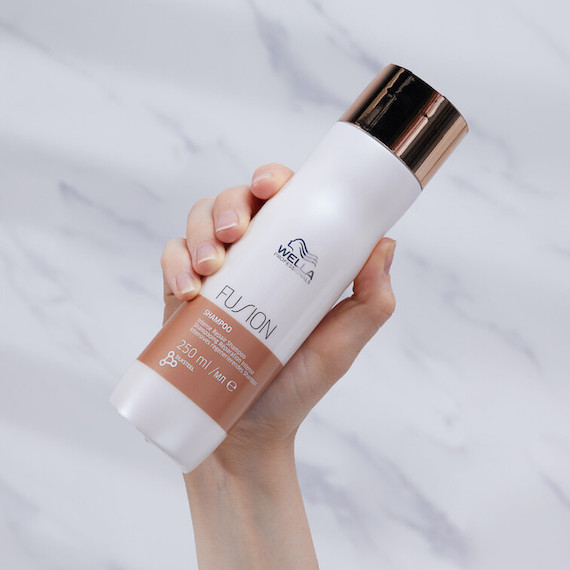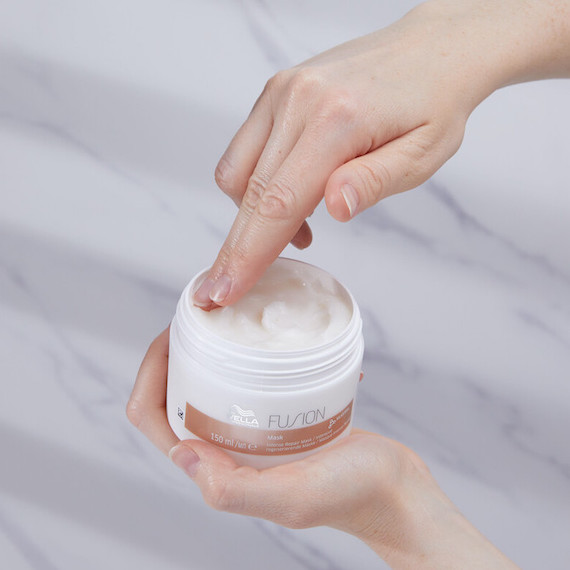 4. Recommend Follow-Up Care at Home
For your clients to maintain the effects of the Fusion Intense Repair Service, they'll want to add the Fusion collection to their at-home hair routine. While the Amino Refiller is for salons only, the Fusion Intense Repair Shampoo and Fusion Intense Repair Conditioner or Mask can all be used at home to keep locks perfectly plump and smooth. Recommend that they take this duo home and use them regularly – or whenever locks feel especially fragile. Not only will they repair and keep the hair silky-smooth, but they'll help to prevent further hair breakage too.
5. Hype Up Heat Protection
If there's one styling essential every client needs in their kit, it's a heat protection spray. They don't want to be blow-drying, tonging, or straightening their locks without one. Recommend they try EIMI Thermal Image, which features a bi-phase formula you shake up and spritz. One half is a protective liquid, while the other half is a smoothing serum. Mixed together, they are able to safeguard strands from up to 220°C heat. No more sizzling already-fragile hair – strands will be shiny, frizz-free and, above all, protected.
6. Recommend More Regular Cuts
For split ends, the most efficient treatment is a good trim. Typically, breakage and dryness are most prominent through the ends and mid-lengths, so refreshing the ends regularly also works wonders. You might find some are open to the idea of a bob haircut, but for those who are keen to keep their length, we recommend a subtler cutting technique called 'dusting'. Rather than taking off inches or even centimeters from their hair, you're deftly trimming away frazzled ends to tidy them up – hence the name 'dusting'. Because you're taking smaller snips, your client may need more regular appointments. This way you can keep on top of the damage, and they can keep hold of their length.
SHOPWELLA STORE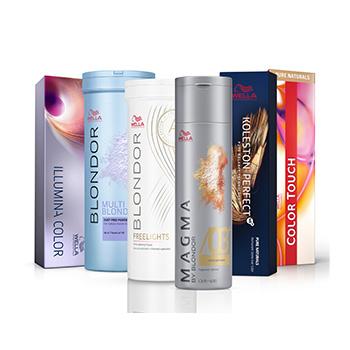 SHOP NOW
Products are only available to professionals.