Say Hello to Koleston Perfect's Metal Purifier
Are Metals Impacting Your Hair Color Service?
Metals can have a surprising effect on hair color services. We've all seen it: a would-be flawless new shade reflecting unwanted tones – all thanks to metals lurking in the hair shaft. When mixed with metal particles, your client's dream hue can go awry in the most unpredictable of ways – but with the right product, you can achieve the perfect color you (and your client) were hoping for.
That's where Koleston Perfect's Metal Purifier system steps in. It's always been in your Koleston formulas, but you may not yet know how it works – or how it protects hair bonds from extra damage throughout the coloring process.
So below we're breaking down the science that goes into Koleston's Metal Purifier system. But first, let's explore what metal build-up actually means for your clients' locks...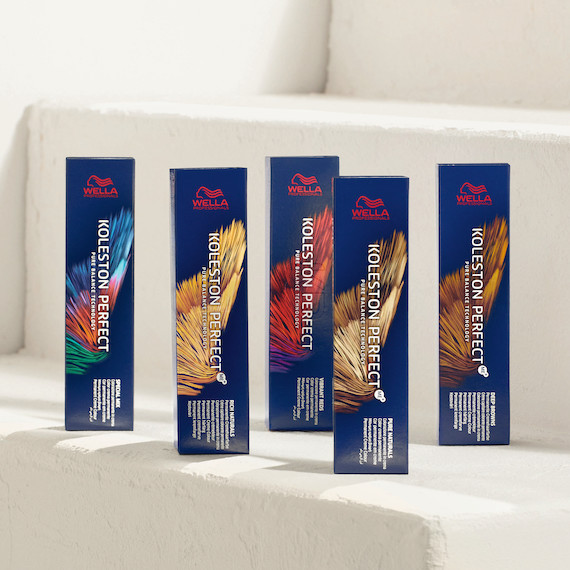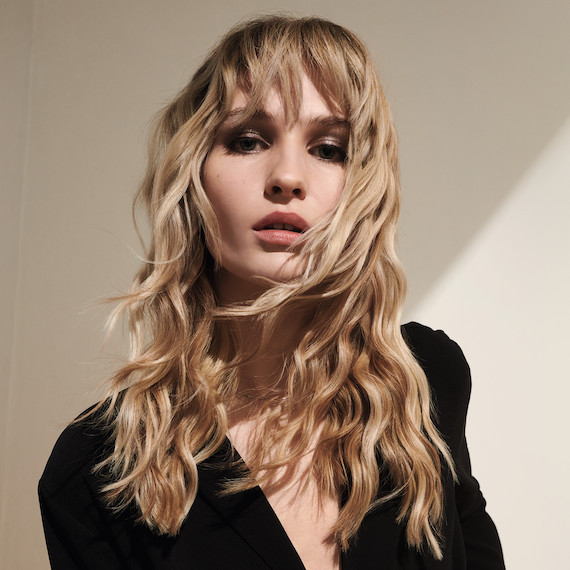 What is Metal Build-Up in Hair?
Every day, we're exposed to metals that latch onto our hair and skin. Although they're invisible, they're present in the air we breathe and the water that comes from our taps. In fact, in many homes, the plumbing is made with copper pipes that erode over time, and they can then release metal particles into our water systems.
These metals aren't considered harmful on their own, but they can cause problems for your clients when they come into contact with their hair and certain hair chemicals. What makes this trickier still is that you can't immediately detect metal build-up within strands. All hair holds some level of metal, but some strands have a higher volume than others.
Often, as hair colorists, we don't know how much build-up there is until it interferes with our color application. That's when you'll start to see the impact metals have on your client's hair goals.
So How Does Metal Build-Up Affect Your Client's Shade?
One of the most common – and most damaging – metals to impact hair is copper, as it's able to bind to the hair fiber and damage those vital, healthy proteins. This not only leads to hair breakage and the weakening of sensitive strands, but it can also cause an unreliable color result. Think patchy, dull and uneven.
How, exactly? Put simply, when you apply a hair color product or hair lightener to strands, the oxidants interact with the metals that are already present within the hair shaft. This creates a negative chemical reaction that affects the dyeing process. So, instead of the beautiful color your client hoped for, locks may appear imbalanced, patchy or a different shade altogether.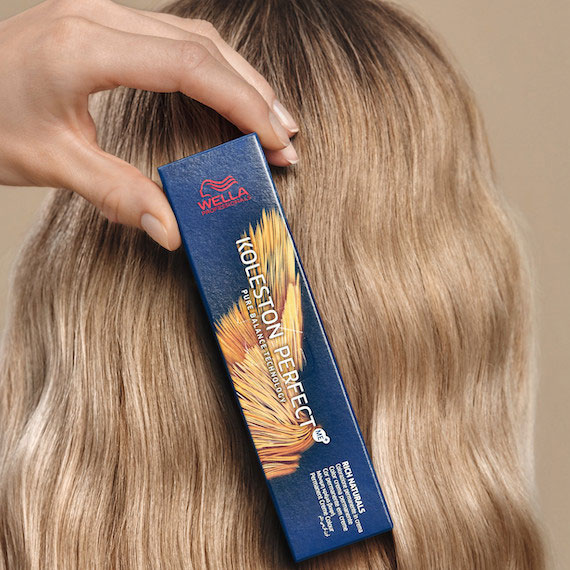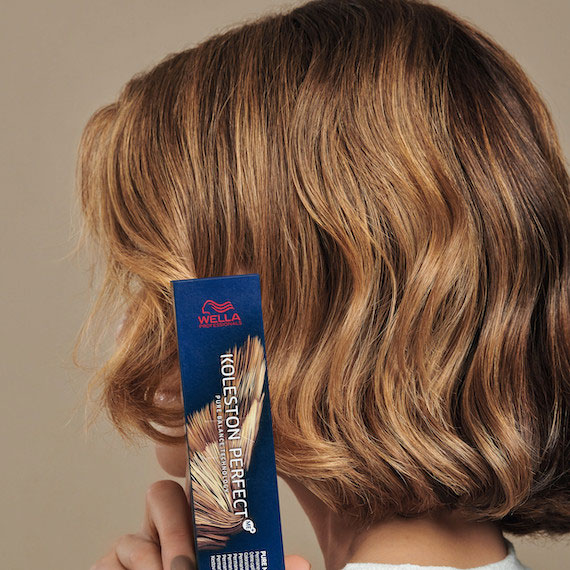 How Does Koleston Perfect's Metal Purifier System Help?
With Koleston Perfect, there's no need for a pre-treatment to neutralize metals in the hair. As a result of decades of research and development, Wella Professionals has infused your formulas with pioneering metal management technologies.
We know that when metals in the hair react with peroxide, they form free radicals that can attack and break the hair bonds. These cause damage and disturb the color formation, so you get inconsistent results. However, the hero Metal Purifier system harnessed in Koleston Perfect permanent hair color features a molecule that encapsulates those metals before they come into contact with peroxide, which reduces the formation of free radicals within colored hair.
This helps to protect the hair and reduces damage, while also making sure that the color molecules form correctly inside each strand to give the long-lasting color result you want. So, no matter your hair coloring technique – from balayage, to highlights, to an all-over shade – this cutting-edge, permanent hair color delivers on high-precision hues from roots to ends.
Koleston Perfect's Metal Purifier even works during gray coverage services. If your client is looking to disguise gray hair, their Koleston shade will prevent extra damage in the presence of metals. By encapsulating those metals as soon as the coloring process begins, Koleston paves the way for reliable gray hair camouflage, with up to 100% coverage. It's the ultimate in corrective color that works from the inside out – and a favorite of hair color experts all over the world.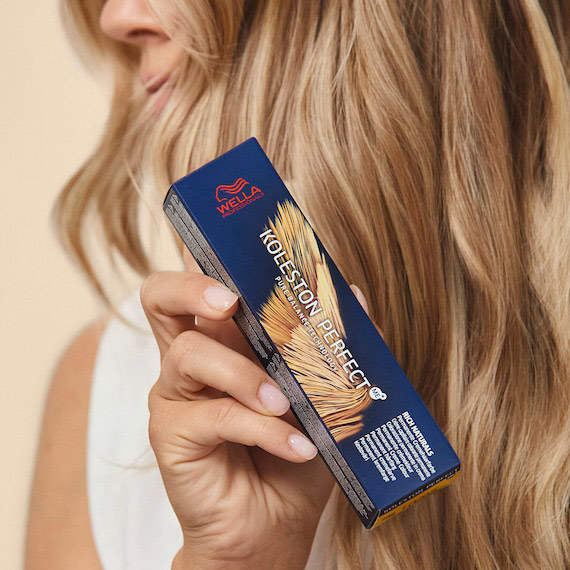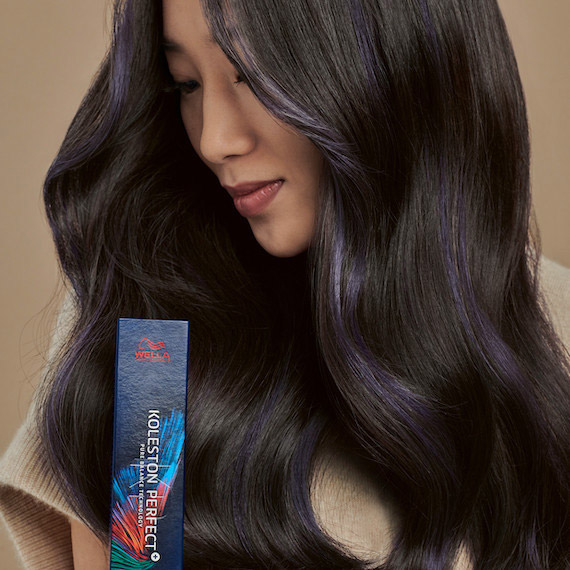 How Else Do You Get Metal Out of Hair?
In the time between color appointments, your client's hair is still vulnerable to metal particles. While (thanks to Koleston) this won't affect their hair color services, it can impact their hair's condition from day to day.
That's why you should recommend a hair care routine that purifies and cares for their locks. These are the treatments and tricks they need to know for easy at-home care:
1. Wash with a Protective Shampoo
Make sure your client's hair color care products are packed with the right ingredients to counteract lingering metals. This starts with the shampoo they choose, and we offer two options to maintain their shade for longer.
Suggest INVIGO Brilliance Color Protection Shampoo if: they have highly porous hair that's prone to color build-up. It contains a small but powerful molecule called histidine, which goes inside the hair shaft to replenish and rebalance strands. Meanwhile, an extract of lime caviar leaves hair shiny, while the optimized low pH formula helps to close the cuticle after coloring to enable better shade retention.
Suggest ColorMotion+ Color Protection Shampoo if: their color-treated hair needs extra nourishment. The formula is boosted with antioxidants that fend off free radicals while preserving hair's smoothness and shine. To really treat dry hair, combine the shampoo with the ColorMotion+ Structure+ Mask, which is infused with our bond-strengthening WellaPlex ingredient for added resilience.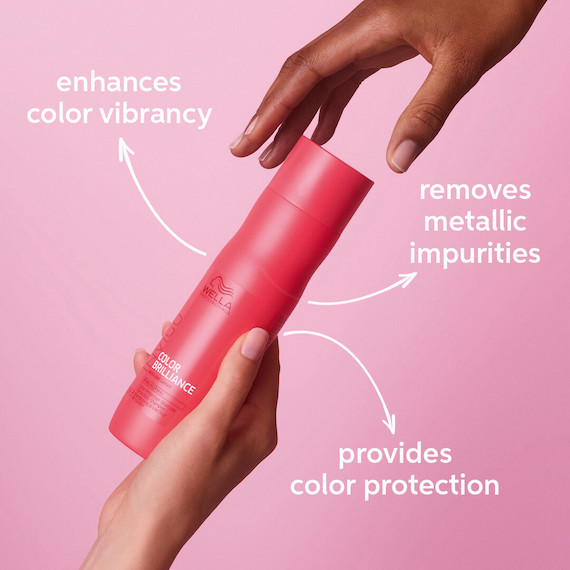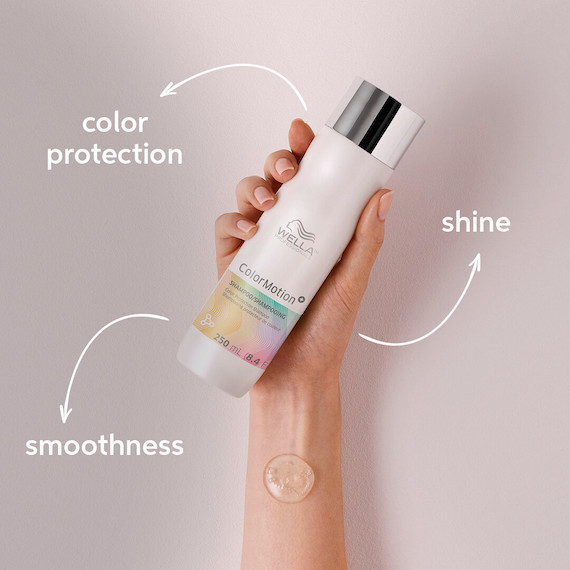 2. Use a Shower Filter for Purer Water
By attaching a filter to their shower head, clients can wash their hair with cleaner, purer water that carries fewer metals, as well as other common chemicals such as chlorine. If they live in a hard water area, this step becomes extra crucial, so share this quick and easy hack with them to save their strands from further metal damage.
3. Apply a Leave-In Conditioner
When locks become dry and damaged, gaps and tears can start to form on the hair cuticle. This results in highly porous hair, which acts like a sponge to soak up anything it comes into contact with – metals included. Porous and dry hair types tend to absorb more pollutants than low porosity locks, which is why clients tackling this beauty challenge should be seeking to replenish their stressed-out strands.
They might find that, as well as being ultra-absorbent, their hair doesn't hold onto moisture easily. That's because hydrating molecules can escape through the gaps and tears just as quickly as they entered. When these clients use rinse-out conditioners, their hair only has seconds or minutes to soak up all the goodness. Enter leave-in conditioner: one of the key products we recommend to clients with high porosity hair.
By using a leave-in moisturizing conditioner, like Elements Renewing Leave-In Spray, clients can maintain longer-lasting hydration to improve the health of their sensitized strands. The deep conditioning ingredients stay in their hair to protect against mechanical stress (think combing and heat styling). So, not only does a leave-in top up moisture levels, but it may also prevent locks from becoming more porous.
With these hair care tips, you and your clients can reduce the impact metals have on their hair's day-to-day condition. Koleston Perfect's Metal Purifier system is your ultimate ally for ultra-precise results and healthy-looking hair, color after color.