How to Get Rainbow Hair If You're Brunette
You may have seen icy blues and cotton candy pinks on platinum blonde hair, but this hair trends are catering for darker shades, as well. Think purple tips, bold blue balayage and a scattering of rainbow tones. Here are the things to consider before you go to the salon for a bold color...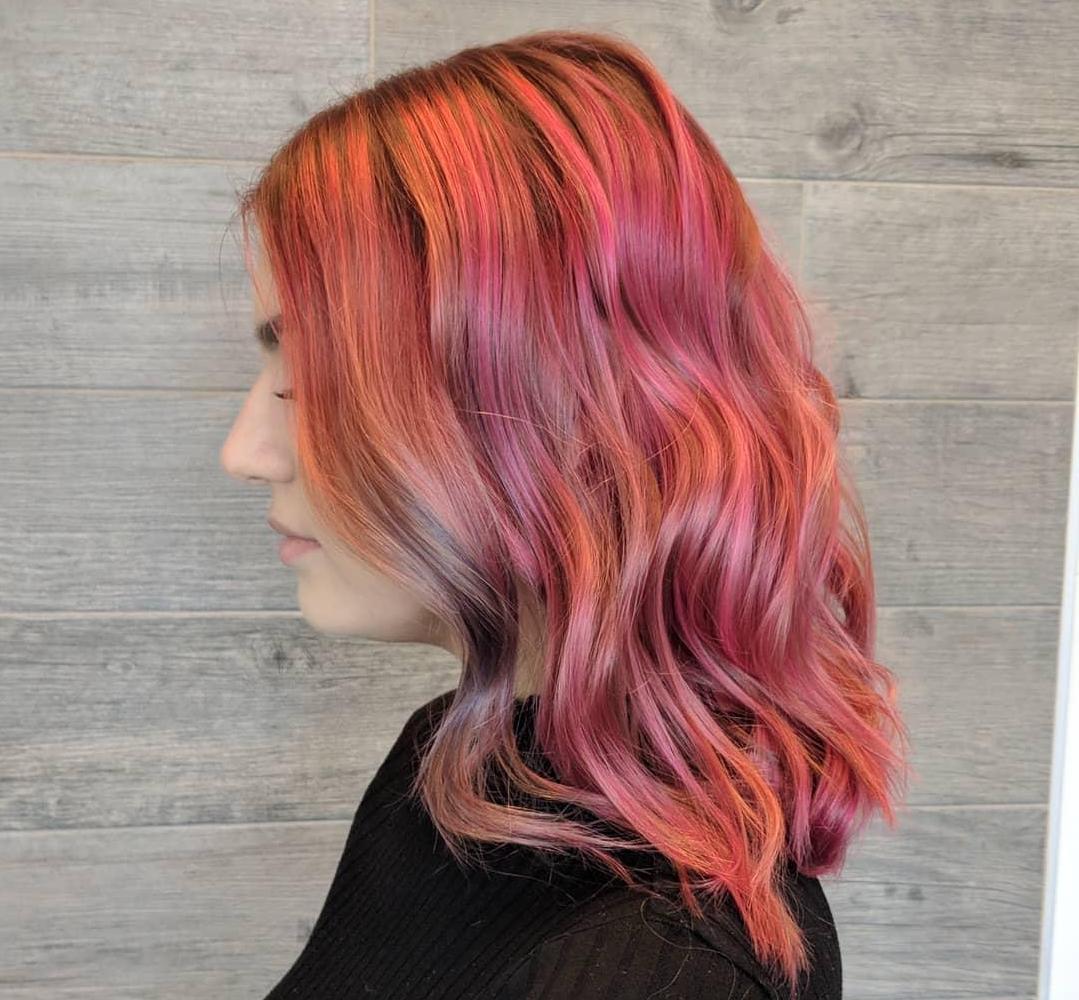 1. Am I ready?
There's no way the denim dye trend isn't going to look good on your brunette hair. But, before you commit to a color, why not experiment with hair wefts and wigs to find your perfect hue? Try a shade out for a few days, see how you feel about your bolder look, and when you're ready, book your appointment at a salon to make your transformation official.
Image: @hairbyhigginbotham
2. Is my shade a seasonal choice?
Sometimes, you want a year-round color. Other times, you want a summer refresh. Before you head to the salon, think about how long you plan to wear your intensely bold hair hue. If you're looking for a seasonal shade that you'll switch up every couple of months, tell your colorist you want low-commitment color. They'll know exactly what to do.
Image: @daniellaviolet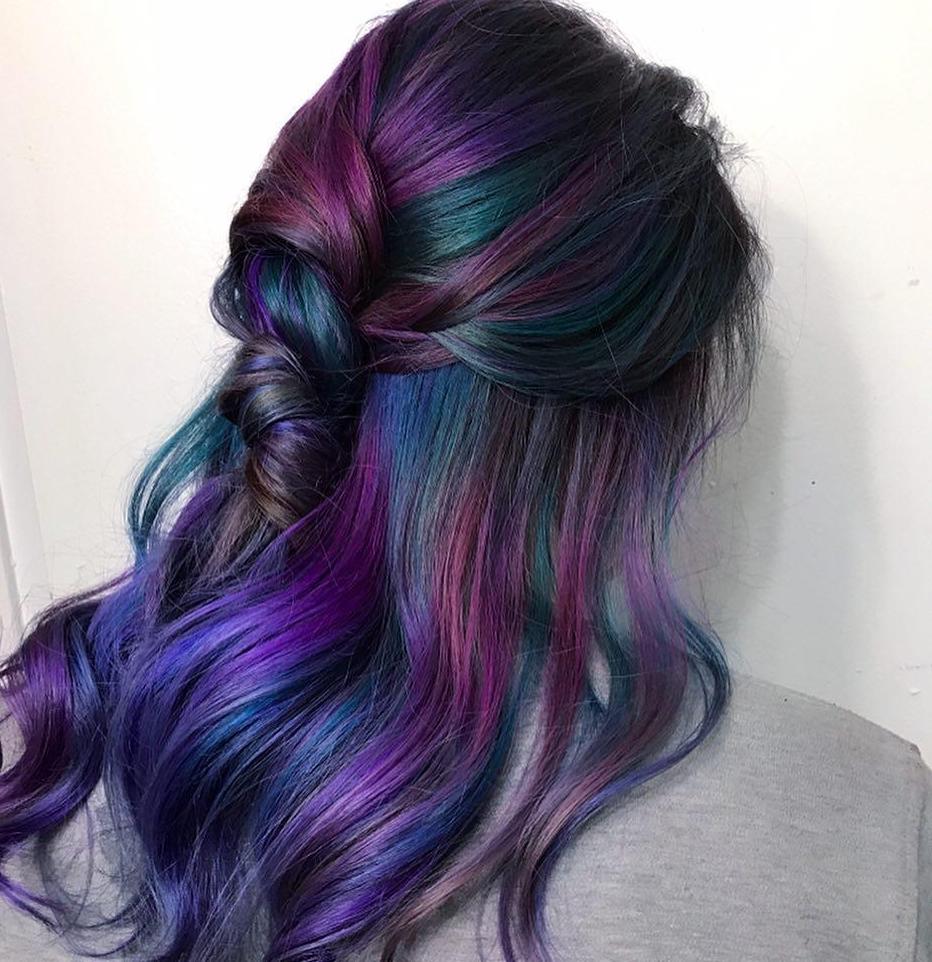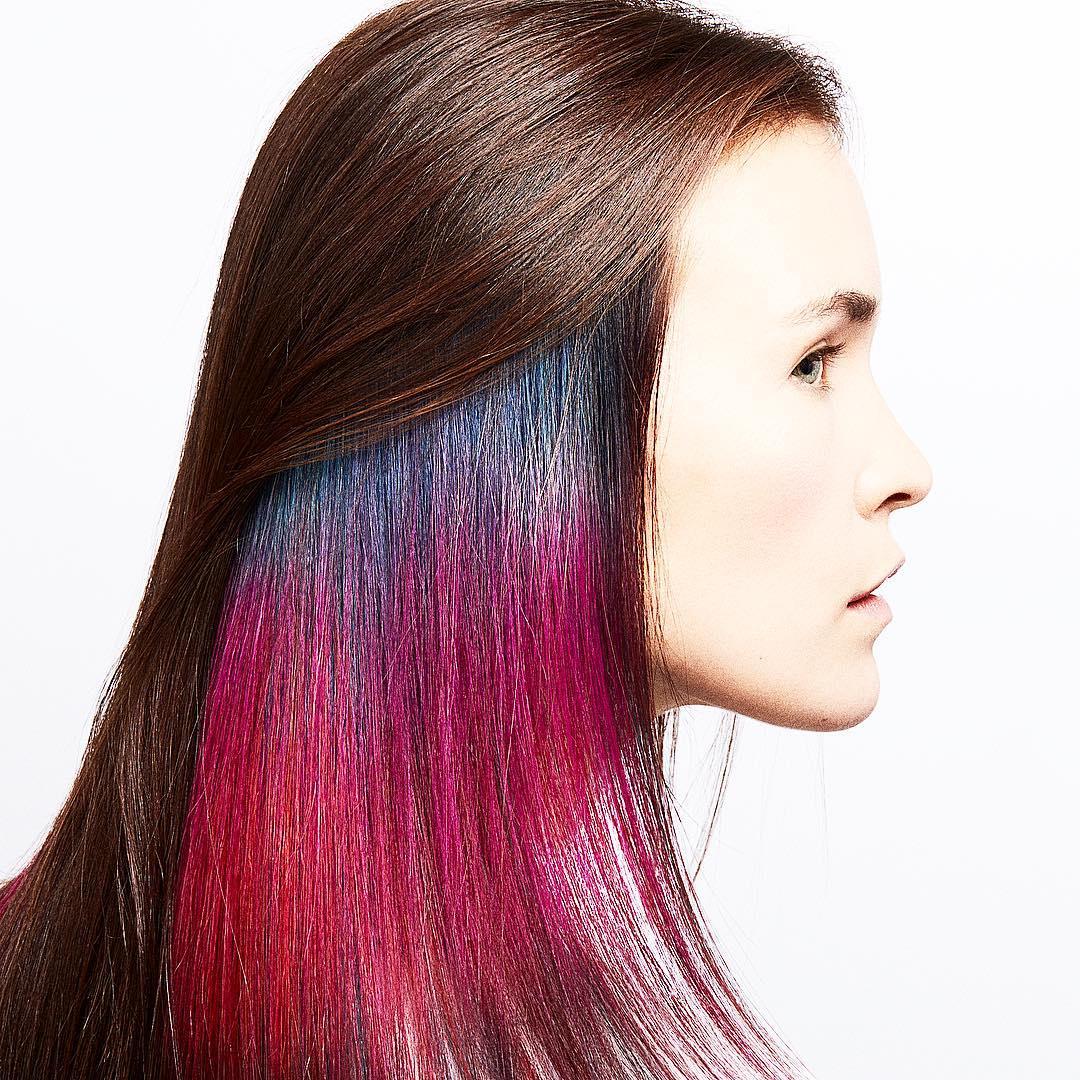 3. Which trend should I try?
Search Pinterest for a look you love, then take it to your colorist. Right now, bold hair for brunettes is all about neon washes and multi-colored tips. If you're craving the rainbow crush that's taking over Instagram, oil slick hair is a dreamy blend of blues, purples and greens that shimmer through darker strands.
Image: @claydebaumann
Intense neon hues can look incredible, too. Go for electric purple tips, a beachy turquoise blue, or a peacock green gradient to channel this season's catwalks.
Be part of the latest hair color trend
get the rainbow look for brunette hair at a salon near you!