Semi-Permanent Hair Colour: 7 Tips to Make it Last
Wondering if semi-permanent hair colour is right for your client's hair? Before you mix up their shade, it's important to get the full lowdown on these low-commitment, glow-boosting hues. As the No. 1 Salon Colour Brand in the World*, we've got all the details you need. Discover how long a semi-permanent hair colour lasts, who it's best suited to, and seven tips to help your client maintain their dream shade for longer…
What is a Semi-Permanent Hair Colour?
If you need a quick way to explain semi-permanent colour to your clients, try this: it's just what it sounds like – a colour that won't last forever, but stays on hair longer than a temporary shade. Essentially, it tints the surface of hair strands without penetrating the cuticle, so it can be ideal for a low-commitment, subtle shade refresh or a fling with a festival-ready fashion colour. Just keep in mind that, the stronger the colour intensity, the longer it will wear, meaning something like a flaming red (especially on pre-lightened hair) can actually be enjoyed for a number of weeks. And, because it doesn't alter the internal structure of hair strands, semi-permanent hair colour is completely damage-free.  
How Long Does a Semi-Permanent Hair Colour Last?
It depends on the product you're using. There are two semi-permanent colours in the Wella portfolio, allowing you to unlock everything from natural-looking blondes to rainbow-bright bolds. Here's how long they last…
As a general guideline, our original and iconic semi-permanent hair colour usually lasts for up to 10 washes, making it the perfect pick for a low-commitment and completely damage-free colour boost. However, colour intensity also plays a role in how long semi-permanent shades last, so vibrant reds or deeper brunettes, for example, could even last beyond those 10 washes. Reach for Color Fresh to achieve an in-between refresh, colour correcting to remove brassy tones, or dipping a toe into a whole new look if your client is curious. Choose from a palette of warm and cool-toned reds, brunettes and blondes with a natural-looking glow.
This collection of intermixable fashion hues will typically give your client up to 20 washes of wear. However, a bolder shade can last even longer, just as pastelizing a colour may reduce its longevity. New Blue is a great example; you can dilute this intense blue to a baby blue, but the brighter it is, the longer its lifespan will be. And best of all, these pastels and bolds fade true to tone, so they look Insta-ready from the first wash to the very last. Reach for this product if your client wants to work one of this season's most vibrant trends, from a blue ombre to a peach blonde mane. With Color Fresh CREATE, any shade is possible.
Demi vs. Semi-Permanent Hair Colour: What's the Difference?
While demi-permanent and semi-permanent hair colours both offer temporary lower-commitment results than a permanent hair colour, demi-permanent shades tend to last longer – usually up to 24 washes. This is because they go further than coating the surface of your client's hair; demi-permanent colour pigments actually penetrate the hair cuticle for a more intense finish.
Case in point: Shinefinity, our demi-permanent, zero ammonia colour glaze, which harnesses balanced pH technology to gently and effectively deposit pigment inside the hair strand. The glaze starts off mildly alkaline, so that the cuticles can swell and open slightly to let the colour in, before dropping to an acidic range that then closes the cuticle, ensuring zero lift and zero damage. The result? Radiant colour with a translucent finish and stunning shine you can feel.
Does Semi-Permanent Colour Damage Hair?
No. On their own (meaning without any pre-lightening) Color Fresh and Color Fresh CREATE won't cause any damage to your client's hair, as they tint the surface without penetrating the cuticle. So, even though they might fade faster than other hair colour types, you can apply and reapply them without compromising the integrity of strands.
How Do I Make Semi-Permanent Hair Colour Last?
For your client to get maximum mileage out of their semi-permanent shade, they need to perfect their colour maintenance. These are the seven tips and products they need…
1. Adjust the Hair Wash Schedule
The more your client washes their hair, the faster their semi-permanent shade will fade. So, how often should they wash their hair? Tell them to stretch out their hair wash days, while ensuring they lather up frequently enough to keep their scalp clean. For those with oily hair, this might mean switching from a daily wash to every other day, while clients with a balanced scalp may be able to bridge the gap for three or four days.
2. Use a Colour-Kind Shampoo
Harsh shampoos are a no-go when caring for semi-permanent colour, as they can strip the surface of strands to accelerate shade fade. So, remind your client to use a colour-kind shampoo on hair wash days. INVIGO Color Brilliance Color Protection Shampoo is perfect for boosting the vibrancy of locks. Not only is it pH balanced, which helps to close the cuticle and boost colour retention, but it's also infused with our unique Metal Purifier. This means that any metals lingering in the hair are neutralized when they wash, which helps to reduce hair damage. And trust us: just because you can't see them doesn't mean those metals aren't there. Recommend your client follows up with INVIGO Color Brilliance Vibrant Color Conditioner to complete the routine.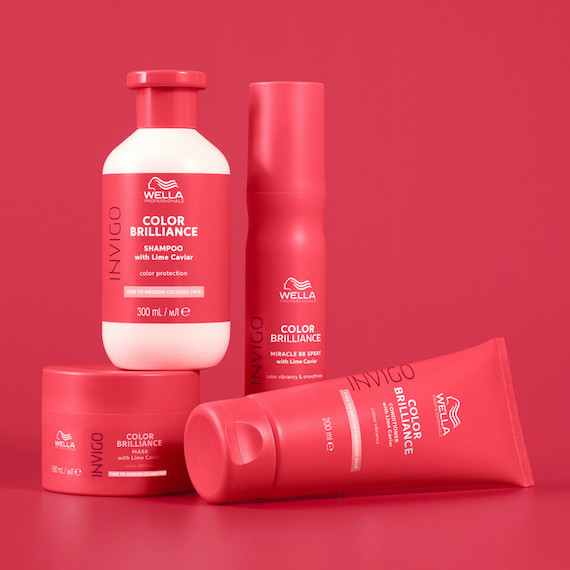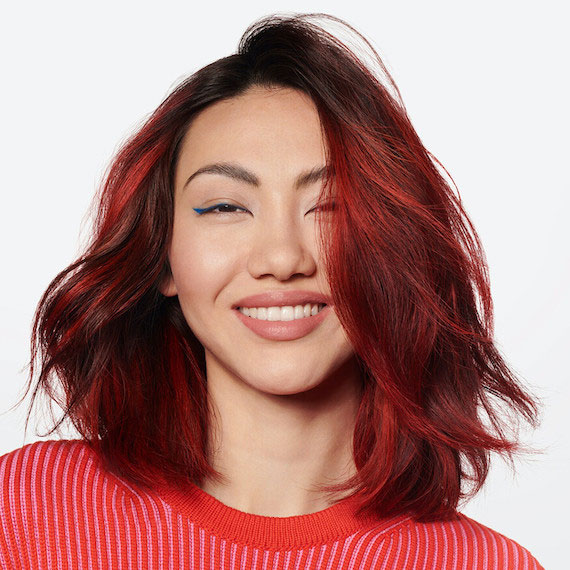 3. Wash Hair with Lukewarm Water
One final note on hair washing: it's important to use lukewarm water. If it's too hot, this can make the hair porous by creating small gaps along the cuticle. Pigments – as well as essential moisture – can then escape through these gaps, meaning all colour types (from semi-permanent to demi-permanent to permanent) will fade away faster. So, let your client know all about the importance of lukewarm water. They can also give locks a final cool blast after conditioning if they want a boost of shine.
4. Treat Strands to a Deep Conditioner
If your client does have porous strands – or if they're dealing with some other type of hair damage – a deep conditioner is a must in their colour care kit. One of our favourites is the INVIGO Color Brilliance Vibrant Color Mask, an intense treatment that levels up smoothness and shine, while enhancing colour vibrancy for shades that shimmer. Maintaining semi-permanent colour isn't just about longevity, it's about luster too – and this mega mask delivers all the glossiness you could want.
5. Top Up Tones With a Colour-Depositing Conditioner
The most effective way to prolong the life of colour is to add a little more. Your client can do so at home with the Color Fresh Mask – the DIY member of the Color Fresh family. With 13 shades of sheerness available to instantly revive their tone, you and your client can work together to choose a hue best suited to their semi-permanent shade. Then, they can take it home and apply it to clean, damp hair in between salon appointments. All they have to do is smooth it through with a wide tooth comb and allow it to absorb for 10 minutes. After rinsing, their semi-permanent hair colour will appear brighter, bolder and boosted, whether they've gone for a natural tone or a head-turning rainbow colour.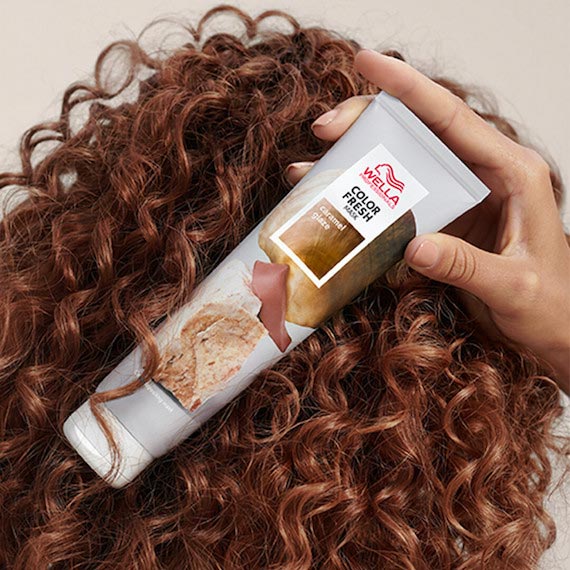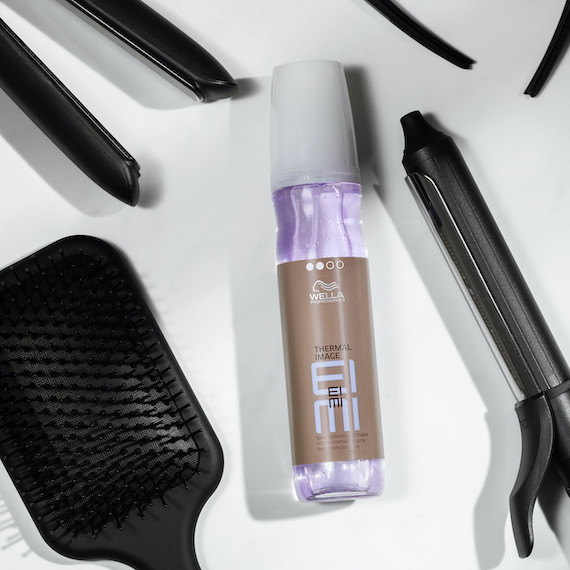 6. Protect Hair From Heat Damage
Extreme heat has a huge impact on the wear of semi-permanent hair colour – just look at this clip by @lindsey.wella to see the fading effects for yourself. That's why it's vital for every one of your clients to use a heat protectant product, no matter if they blow-dry, straighten or curl their strands. Our pick is EIMI Thermal Image, a bi-phase formula that you shake up and spray to lock in shine with protection against heat up to 220 degrees celsius. For hair that's on the drier side, Elements Renewing Leave-In Spray will shield strands while lending hydration. Help your client choose their ideal product, then remind them to mist it from root to tip every time they apply heat to hair.
7. Shield Coloured Strands From UV Rays
As well as protecting hair from heat, talk to your client about safeguarding their strands from the effects of the sun. Even in winter, UV rays can lift and fade colour to shorten the lifespan of semi-permanent hair colour. EIMI Glam Mist is the dream, as it not only protects strands from humidity and UV damage, but it also delivers immediate shine, making it a must-have finishing spray.
Ready to share your own semi-permanent hair colour creations? Show us your best Color Fresh and Color Fresh CREATE looks on Instagram by tagging us @WellaHairUK and @WellaEducation.
* Based on Wella Master Brand USD sales on the 2022 Salon Hair Care Study for the hair colouring products category published by Kline.