How Long Does Permanent Hair Colour Last? Plus Tips to Keep Locks
Have you ever wondered how long permanent hair colour truly lasts? As a colourist, you'll know it's not forever (despite the name), but its true timeline isn't always clear. Here, we reveal everything you need to know about the lifespan of permanent shades, plus tips for you and your clients to keep locks glowing in between salon visits…
How Long Does Permanent Hair Colour Last from the Salon?
Of all the hair colour types available – from semi-permanent to demi-permanent to temporary – permanent hair colour gives you the longest-lasting, most lustrous results. But, in spite of its name, that hair transformation isn't going to last forever. Here, the word 'permanent' relates to how it changes the structure of the hair strands the colour is applied to.
Put simply, permanent hair colours will permanently alter the structure of hair. This is because they open up the hair cuticle, so that pigment can be deposited deep within. It's this penetrating process that makes permanent hair colours so rich and radiant, and it's also why you get such a long-lasting finish from your favourite permanent shades.
Which brings us to exactly how long they last. Permanent hair colours technically last until the colour grows out, or until you recolour your client's hair – but they can fade over time. It may take anywhere between 6-12 weeks for the fading to be visible. But, of course, this all depends on the hair type and colour products you're working with.
It also comes down to these key factors during your client's colour appointment...
The Shade Intensity
Are you applying a light shade, a dark shade or a vibrant rainbow hue? The intensity of your client's colour will have a big impact on how long it lasts. As a general rule of thumb, darker colours tend to stay on the hair for longer. So, if you're adding lowlights, a root shadow or all-over depth, the shade will offer more mileage than, for example, light blondes, light browns or light reds. The same goes for pastel colours versus rainbow colours. Pastels will fade faster than vivid brights, which is why we recommend painting pastel hair in a bolder-than-desired shade to start with, so the vibrancy lasts.
The Colour Service
Traditional colouring with a permanent hair colour will give you the longest-lasting results, so if you're looking to add depth and tone to your client's hair, keep the 6–12-week timeline in mind. However, if you're using a permanent colour to gloss the hair, you're delivering a sheerer result which may last closer to 4-8 weeks.
Case in point: the Koleston Perfect Pure Glossing Service, which sees your client's choice of permanent shade mixed at a 1:1:1 ratio with Welloxon Perfect 1.9% and INVIGO Color Service Post Hair Colour Treatment. The gloss can be used to neutralize brassiness, refresh existing colour or create a subtle shade change, but its sheer finish means it may fade sooner than a traditional Koleston Perfect colouring service. However, a Pure Glossing Service is great for touching up the tone in between regular appointments, when longevity is less of a goal and your client is craving a colour boost.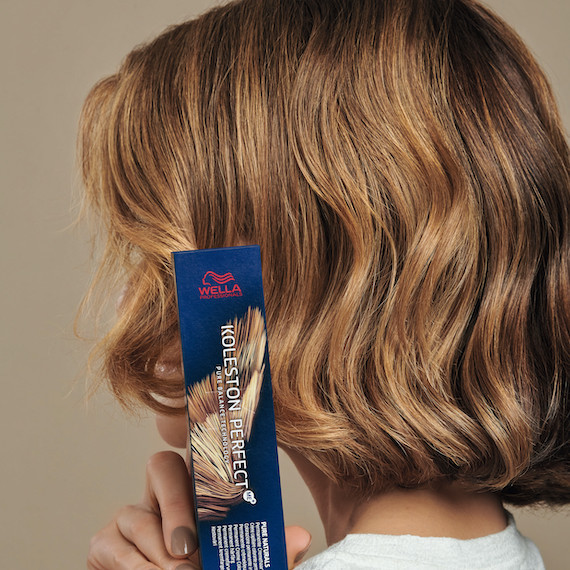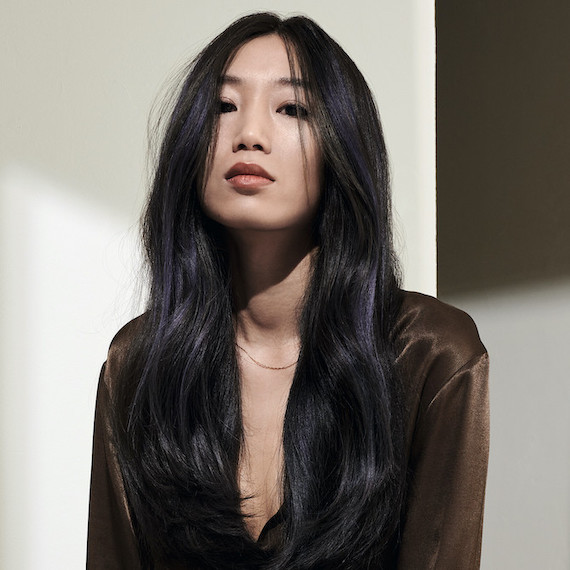 Why Does Permanent Hair Colour Wash Out?
Permanent hair colour doesn't 'wash out' exactly, but it can fade over time (especially in porous hair) – and a key step to preventing that shade fade is understanding why it happens in the first place. These are just some of the culprits behind lacklustre colour...
1. The Hair is Too Porous
The porosity of hair refers to its ability to absorb and retain moisture. Highly porous hair may grab onto colour and soak up more of the dyes, but it's also prone to faster fading than low porosity hair. This is because, for strands to be porous, there must be gaps along the cuticle, which are usually caused by hair damage. These gaps allow moisture, water, nutrients and – you guessed it – colour pigments to rush out. So, if your client finds their permanent colour isn't lasting as long as they'd hoped, it could be a sign that damage repair is needed to 'plug' porous locks.
2. Your Client's Care Routine Needs Help
If your client isn't using colour-safe shampoos and conditioners, their everyday care formulas could be too harsh for their freshly coloured hair. It's important to use gentle yet effective shampoos that cleanse without stripping strands. Using pH-balanced products is crucial too, as these will help to close the cuticle, ensuring better colour retention. For the best results, protecting hair from shade-fading metals is also key – which is why all of our care products feature the Metal Purifier. If your client then follows their shampoo with a shine-enhancing conditioner or nourishing hair mask, they'll keep their permanent hair colour vibrant for longer.
3. The Hair Has Been Exposed to Heat, Chlorine and UV Rays
In the summer months especially, maintaining colour-treated hair can be tricky. Scorching UV rays and the lure of the ocean and swimming pool put your client's shade at risk of fast fading. But this isn't just a summer problem; UV rays are always present, and your client may like to swim all year round. So, make sure they're aware of how these everyday aggressors might impact their perfect shade.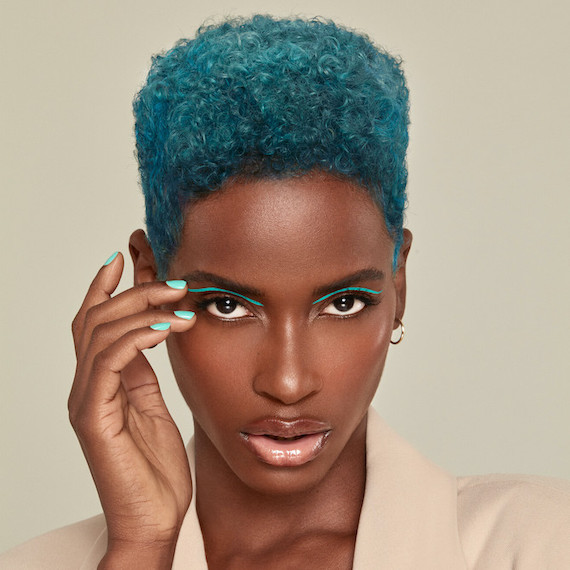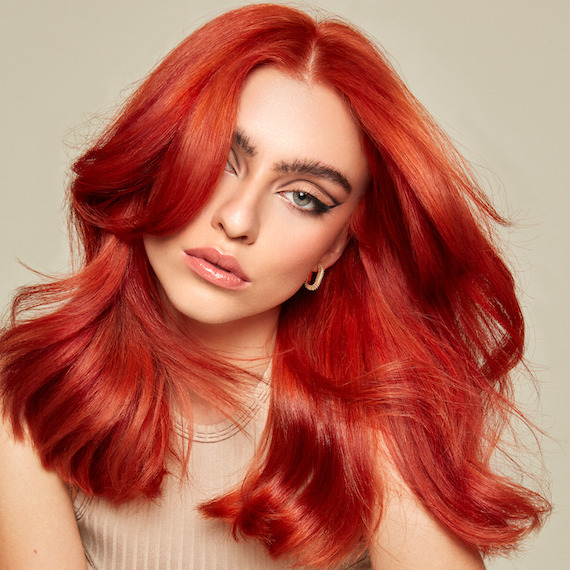 How Can I Make Permanent Hair Colour Last Even Longer?
Now, let's look at the ways your client can enjoy their permanent colour for longer. These are the hair products, tips and tricks that will enhance their at-home routine...
1. Wash With a Colour-Safe Shampoo
Top of your client's agenda should be a colour-safe shampoo, specially formulated to keep those colour molecules intact for longer. At Wella, we offer a range of colour-locking cleansers for all hair types, whether tresses need a dose of shine or deeply restorative care.
For Vibrancy: INVIGO Brilliance Colour Protection Shampoo
Infused with antioxidant-rich Lime Caviar and Metal Purifier, this shine-boosting shampoo boasts a low pH formula to seal the cuticle after colouring, which increases colour retention. Follow up with the Vibrant Colour Conditioner to complete this caring routine. Both the shampoo and conditioner come in two versions – one for fine to medium hair and one for thick or coarse hair – so it's easy to enhance your colour while tending to each hair type's individual needs.
For Nourishment: ColorMotion+ Colour Protection Shampoo
If the hair needs a little more nourishment, try this antioxidant-infused shampoo with Metal Purifier, which gently cleanses locks and offers up to eight weeks of colour protection¹. Fading free radicals are kept at bay, while locks are left shinier and stronger. Team it with the Moisturizing Colour Reflection Conditioner or, to take nourishment even further, the creamy Structure+ Mask.
For Damage Repair: Ultimate Repair Shampoo
If your client's hair is damaged and/or highly porous, this is their go-to saviour. It's infused with Metal Purifier and skincare-inspired ingredients to care for every hair type, from straight to wavy to curly to coily. There's AHA, which rebuilds the bonds inside each strand for a strong hair core, and Omega-9, which replenishes the outermost layer by filling in the damaged cuticle. Follow up with the Ultimate Repair Conditioner; an ultra-creamy formula that rinses clean to leave tresses weightlessly nourished.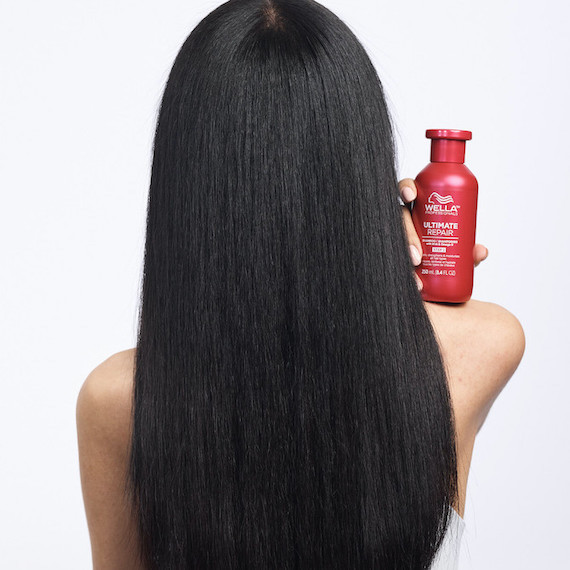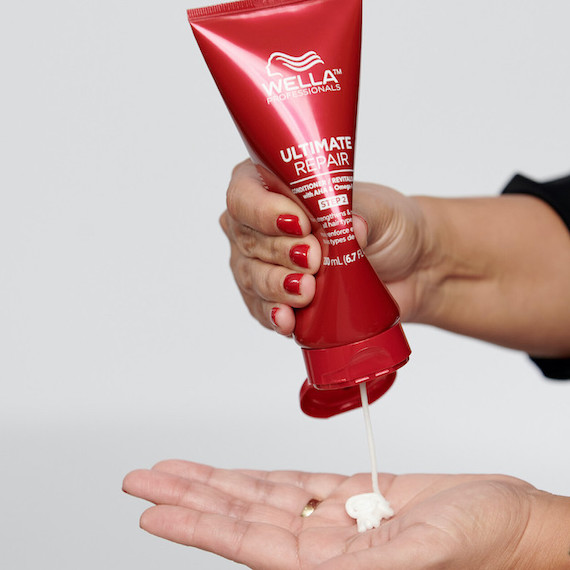 2. Keep the Tap Set to Lukewarm
Tell your client to avoid hot water when washing their hair, as it can stress out their strands, dry them out, and even open up the cuticle to allow permanent pigments to seep out. Instead, they should stick to lukewarm water. After shampoo has been rinsed out, they can also try a final blast of cold water to make their colour shine.
3. Repair Damaged Hair in 90 Seconds
Keeping permanent hair colour fresh isn't just about locking in pigments. The healthier and more hydrated locks are, the better your client's shade is going to look. So, to prevent future stress and repair existing damage in just 90 seconds², introduce your client to Ultimate Repair Miracle Hair Rescue. This lightweight, liquid, leave-in treatment should be misted through clean, towel-dried tresses, then allowed to be absorbed for 90 seconds. After that, your client can style their tresses as they usually would – but now with 12x smoother hair³ and up to 99% less breakage⁴.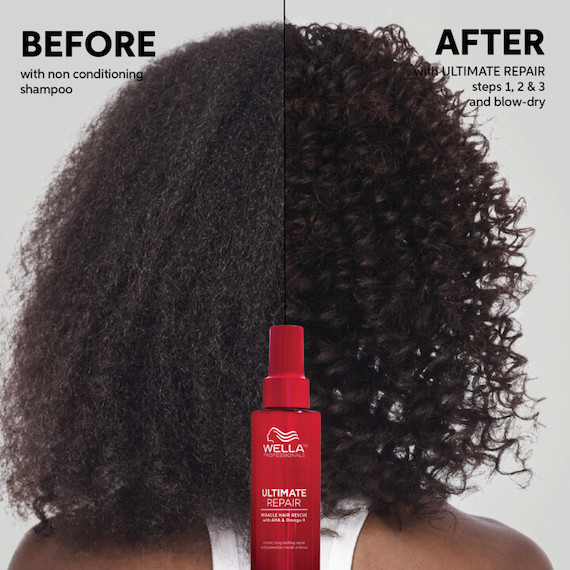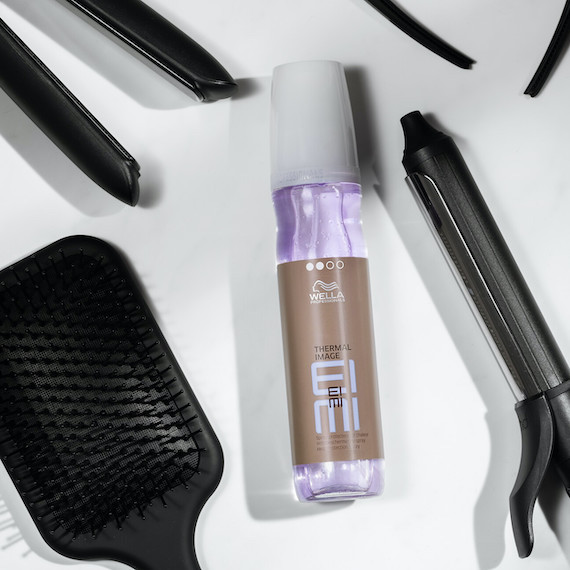 4. Apply Daily Sun and Heat Protection
There are two protective products every client with coloured hair needs. First up, a heat protectant spray to safeguard strands from the damaging effects of blow-drying, straightening and curling. Try EIMI Thermal Image, which acts like an invisible shield, while delivering a dose of shine that boosts your client's favourite styles. Then, recommend they finish their look with EIMI Glam Mist. It veils locks in a lustrous sheen that also protects hair from humidity and UV damage.
5. Shield Locks From the Effects of Chlorine
Hair is like a sponge. It soaks up any moisture it comes into contact with, but it also reaches a saturation point, which is when it stops absorbing liquid. Keep this in mind if your client loves swimming. To protect their locks from the drying and colour-fading effects of chlorine, they should soak their hair with clean, pure water before plunging into the pool. This way, strands won't be able to soak up as much of the chlorine; their coloured hair will be protected by the fresh water it's already absorbed.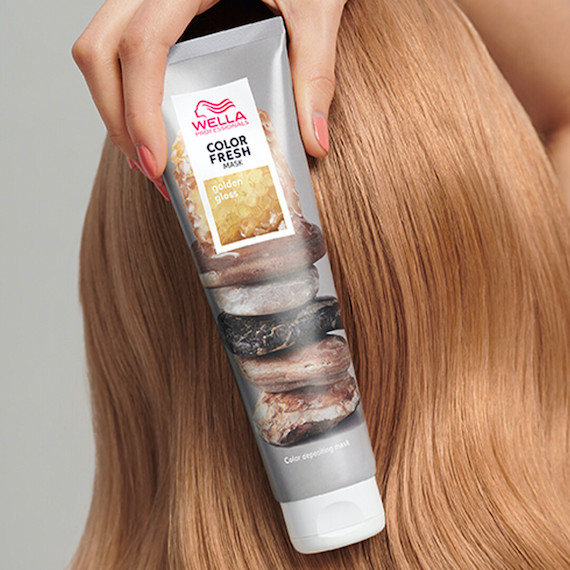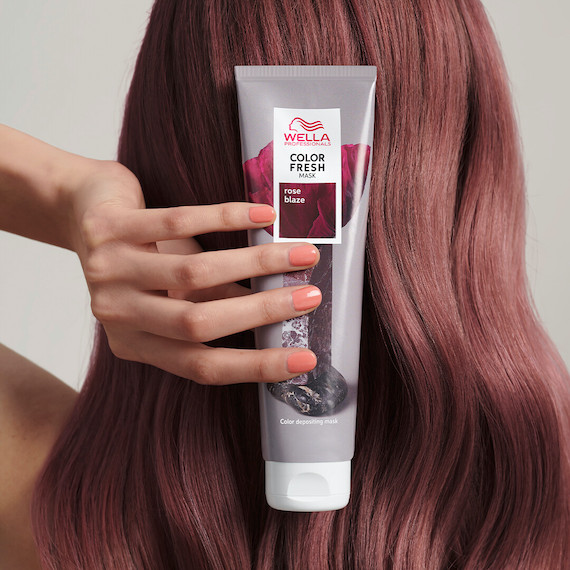 6. Top Up with a Colour-Depositing Conditioner
Your client can refresh their permanent colour in between salon visits. All they need is a spare 10 minutes and the Color Fresh Mask in a shade that best matches their own. There are 13 to choose from, including cool blondes, warm brunettes, pastels and rainbow brights. So, if they're interested in topping up their tone at home, help your client pick their perfect hue. Then, show them how to use it. All they need to do is apply it to clean, damp hair, in place of conditioner, then allow it to absorb for 10 minutes. Once the mask has been rinsed, their colour will appear revived.
The Best Permanent Hair Colours for a Long-Lasting Finish
Another way to guarantee longer-lasting colour is by using high quality colour products. What you and your clients need are permanent hair colours infused with technology that prevents fading. As the No. 1 Salon Colour Brand in the World⁵, the Wella Professionals portfolio has you covered, with two permanent products that offer two different results. Stock them both to suit every client's needs.
Koleston Perfect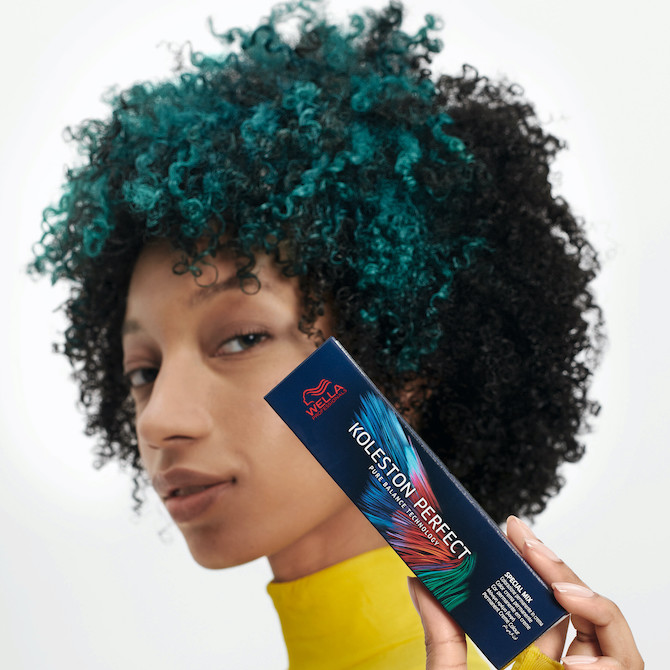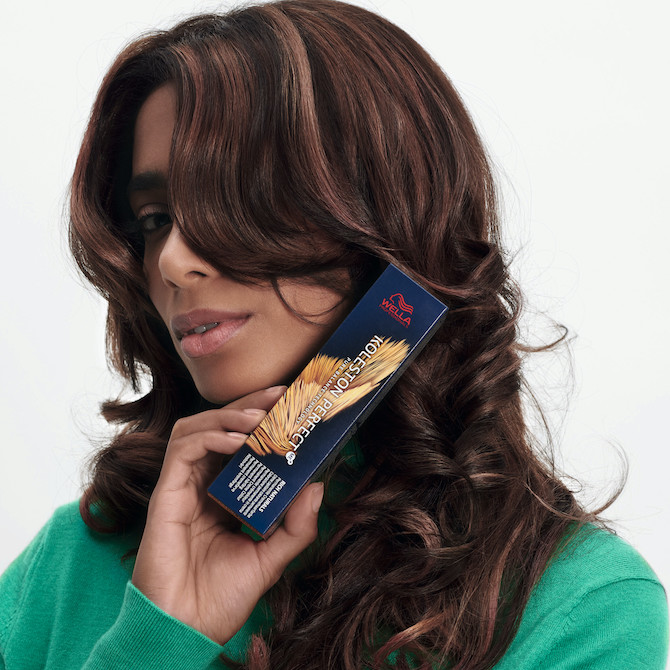 It's one of the most cutting-edge permanent hair colours in the industry – so it's no surprise that one tube of Koleston Perfect is sold every second. Dermatologically tested⁶ and made with up to 85% naturally derived ingredients⁷, it features the innovative Metal Purifier to keep locks healthy from colour to colour.
Usually, when permanent hair colours are applied to strands, they react to the metals that naturally exist in your hair. Copper is a common one, as it's found in the water you wash your hair with. When these metals and oxidative hair colours come into contact, strands can be left damaged, dry and sensitized. However, the Metal Purifier in Koleston Perfect neutralizes these metals, so damage is reduced as your client's dream shade develops. Meanwhile, Ultra Precision Colour Technology delivers pure, balanced and reliable colour results from roots to ends. It's your perfect permanent colour for the most precise finish.
Illumina Color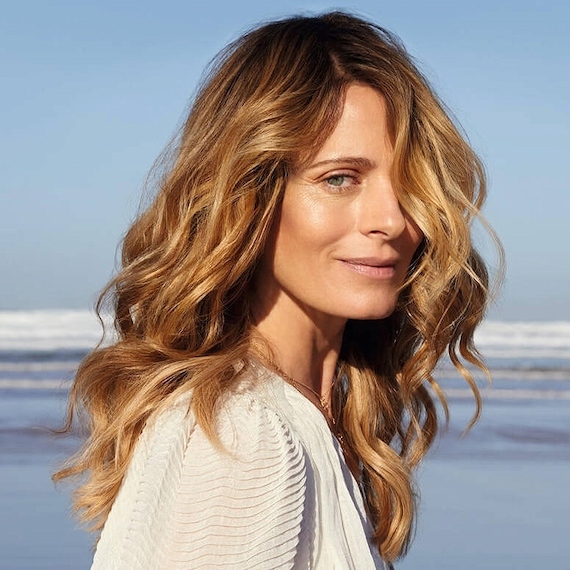 While Koleston Perfect is high on intensity, Illumina Color is all about luminous colour and boosting the light reflections in your client's locks. When it's a glow they crave, choose this permanent hair colour for irresistible hair quality. You'll discover a varied palette of warm and cool shades that can lighten, darken or enhance, with a natural-looking finish.
Plus, you can give your client's hair a pastel sheen with the Opal-Essence By Illumina Color collection, featuring pearlescent hues that may be worn alone or mixed with others for a personalized take on pastel hair. Apply from root to tip, with a balayage technique, in highlights, or even as a root shadow. Each shade gives you up to 100% grey coverage.
Ready to share your own permanent hair colour creations? Show us your best Illumina Color and Koleston Perfect looks on Instagram by tagging us @WellaHairUKI.
¹ When using Structure+ Mask.
² When using ULTIMATE REPAIR Miracle Hair Rescue.
³ Vs. non-conditioning shampoo.
⁴When using ULTIMATE REPAIR Miracle Hair Rescue. Instrumental test versus non-conditioning shampoo.
⁵ Based on Wella Master Brand USD sales on the 2022 Salon Hair Care Study for the hair colouring products category published by Kline.
⁶ Dermatologically tested for skin irritation – an allergic reaction may still occur – always perform an Allergy Alert Test.
⁷ From 80% to 85% depending on the shade except Special Blonde.