How Often Should You Wash Your Hair? Let's Settle the Debate
How often should you wash your hair? It's a question we hear a lot, and the simple answer is this: it depends on your hair type. As with all things hair care, there's no 'one size fits all' rule for every head of hair. However, there are guidelines you can follow to refine an at-home shampooing routine.
So, whether you're refining your own routine, or you're a hairdresser advising your clients, here's everything you need to know about keeping locks clean and conditioned day by day...
How Often is Healthiest to Wash Your Hair?
As a general rule, we recommend washing hair around two to three times per week. However, this guideline can vary depending on your or your client's unique hair type, texture and scalp health. Case in point: if you're working with an oily scalp, it's okay to reach for the shampoo daily, whereas if the hair or scalp is dry, hair wash day can be stretched out even longer. As long as locks are lathered up frequently enough to remove product build-up and bacteria, it's all about adapting and adjusting to find what feels right for each individual head of hair.
How Often Should You Wash Fine Hair?
Those with fine hair may find that tresses become oily quite quickly. For this reason, hair wash day might need to happen more frequently, whether that's daily or every other day. Contrary to popular belief, an everyday wash isn't going to make greasy hair go greasier, just like leaving roots unwashed for a few extra days isn't going to 'train' locks to be less oily.
So, those with fine hair can lather up as often as they feel they need to in order to keep fine and/or oily hair feeling fresh. Try INVIGO Volume Boost Bodifying Shampoo, which deeply cleanses while prepping locks for the perfect root-lifting blow dry. For extra oily roots, apply the Elements Purifying Pre-Shampoo Clay before washing hair as a weekly treat. Infused with Kaolin clay, it absorbs excess sebum to rebalance the scalp and boost root volume. All you have to do is massage it into the roots of dry hair, emulsify with water after five minutes, then rinse thoroughly and shampoo locks as usual.
How Often Should You Wash Medium Hair?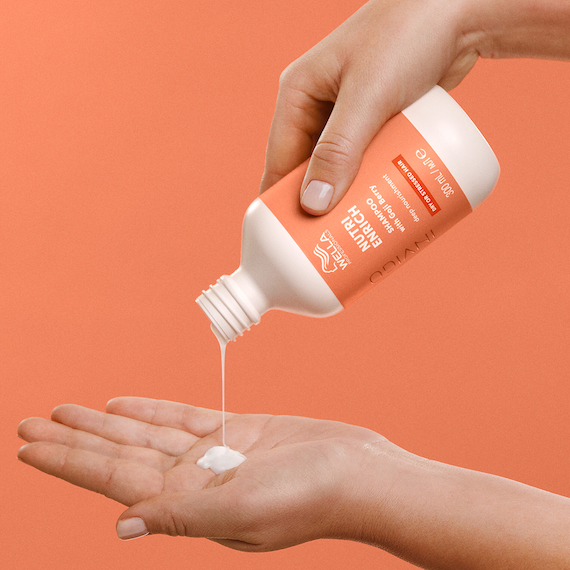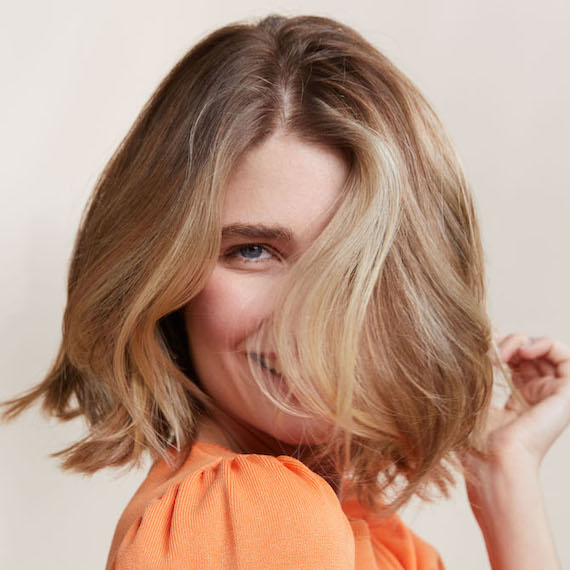 Whether straight, wavy or curly, hair that's of medium thickness can sometimes feel oily on the scalp and dry on the ends. That means locks need a hair washing routine that restores nourishment and balance. Medium hair should be washed every other day to make sure the scalp stays clean and fresh, using a shampoo that boasts the right balance of purifying and moisturizing ingredients.
INVIGO Nutri-Enrich Deep Nourishing Shampoo is our pick for keeping the roots clean, and the mid-lengths and ends nourished. Perfect for dry, damaged hair, it leaves locks full of vitality with the Nutri-Enrich-Blend™, formulated vitamins, minerals and peptides. But if ends aren't stressed-out, and hair simply needs a shampoo that refreshes and maintains the beauty of balanced tresses, you or your medium-haired client can also try Elements Renewing Shampoo, made with 91% natural origin ingredients for up to 30% smoother hair¹.
How Often Should You Wash Thick Hair or Coarse Hair?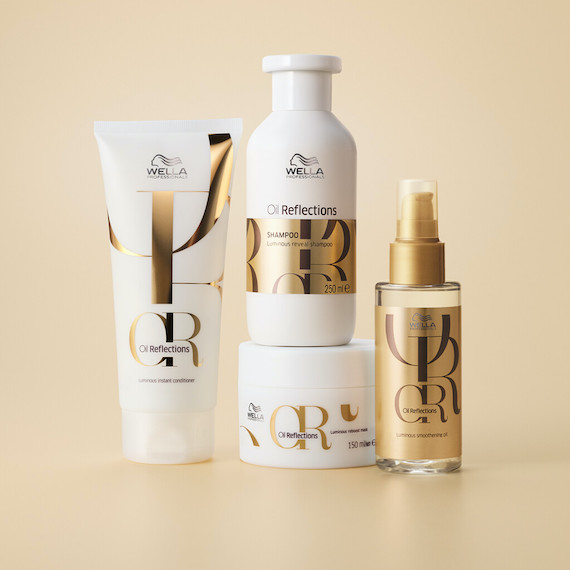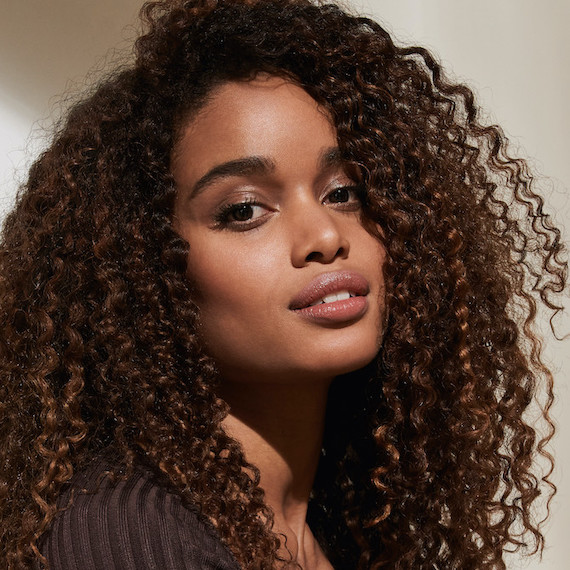 Thick hair doesn't tend to look or feel oily as quickly as fine hair, largely because those coarser strands are able to soak up more of the sebum from your scalp. So, if tresses are thick, hair wash day can happen every three to seven days. Some people with coarse locks may find they can go even longer, but we recommend they don't for the sake of the scalp.
As for the type of shampoo that's needed, we recommend Oil Reflections Luminous Reveal Shampoo; a lightly moisturizing wash that gives the dry lengths of coarse locks a boost of healthy shine. Packed with camellia oil and white tea extract, it pairs perfectly with Oil Reflections Luminous Smoothing Oil for a radiance-enhancing routine that leaves thick manes silky and soft.
How Often Should You Co-Wash Curly Hair or Coily Hair?
Curly and coily hair types have a uniquely fragile structure, and some find they prefer to use a co-wash to elevate moisture in their locks. If this is you or your client, curly hair can be co-washed around twice per week, while tight, coily tresses should be washed once per week with a cleansing conditioner. This routine is enough to keep the scalp perfectly purified, and it won't strip the hair shaft of essential, nourishing oils. However, if curls still feel dry with this routine, it might be time to try less frequent washing.
NutriCurls Cleansing Conditioner is the ideal co-washing formula for waves, curls and coils; a low-foam, creamy cleanser to be applied to wet, textured hair and massaged in for a few minutes. It can be used every other wash day – or more frequently – to nourish and purify in a single step. Then alternate with the NutriCurls Micellar Shampoo when locks feel like they need a deeper (yet still gentle) cleanse.
How Often Should You Wash Deeply Damaged Hair?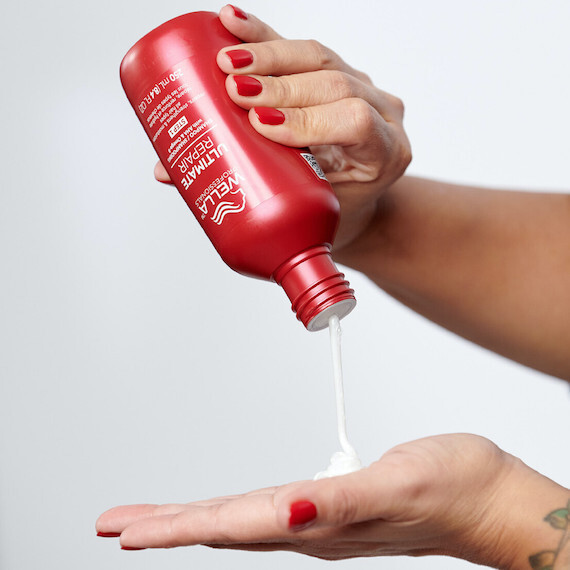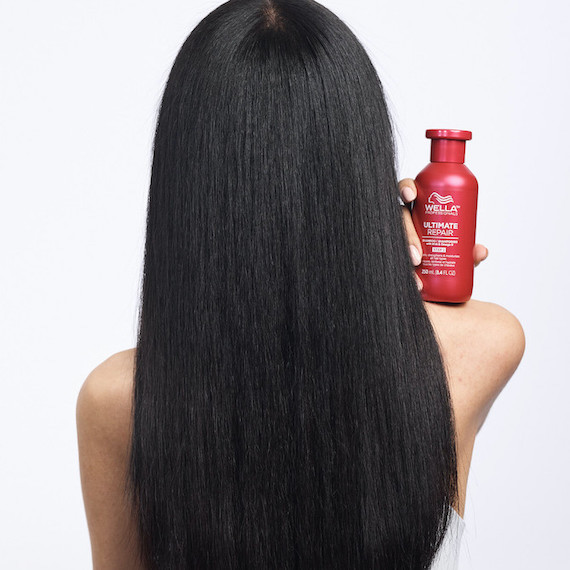 Damage can happen for a number of reasons, whether it's physical (from wear and tear), chemical (from harsh treatments) or environmental (from pollutants and weather), and your goal is prevent any further friction while your locks are healing. So, if hair strands are showing all the signs of intensive damage – dryness, dullness, breakage, split ends and frizz – it's important to treat locks with the gentlest of care.
That's why we suggest washing damaged tresses every two to three days at most. Even if you're gentle, the scrubbing, brushing and styling of wet locks can lead to even drier hair if it's happening too frequently. So, those with stressed-out strands should space out wash days and use a deeply nourishing formula, like Ultimate Repair Shampoo. With a creamy, luxurious lather, it detoxifies and rebuilds compromised tresses, no matter the hair type.
Then, follow up with the Ultimate Repair Conditioner, featuring a skincare-inspired blend of AHA and Omega-9 to replenish hair from the inside out. Sumptuously hydrating yet wonderfully weightless, it rinses clean, so locks never feel dragged down – just nourished and smooth for up to four washes. Finally, complete the ritual with the Ultimate Repair Miracle Hair Rescue, a leave-in treatment that should be misted through clean, towel-dried tresses to repair hair damage in 90 seconds². Together, this healthy hair trio leads to 99% less breakage³ and locks that are 12x smoother⁴ from root to tip.
How Often Should You Wash Coloured Hair?
To ensure coloured hair stays fresher for longer, we recommend washing one to three times per week, and using a shampoo that's specifically designed for colour-treated hair. One of our go-tos is INVIGO Color Brilliance Color Protection Shampoo which is pH-optimized, meaning it helps to close the cuticle after washing to boost colour retention. It also features Metal Purifier and Anti-Oxidant Shield Technology to protect strands from shade-fading free radicals. Plus, it gives locks a brilliant look with vibrant shine, so no matter the colour, it bursts with radiance from one colour session to the next.
Shoutout to colourists: share this recommendation with your clients before they leave the salon. You'll see and feel the difference in their hair next time they come for a touch-up.
How Often Should You Wash With a Purple Shampoo?
This is less about the cleanliness of hair and more about the colour. Purple shampoo is the ultimate antidote to brassy hair, giving dull, blonde locks a quick refresh. However, blondes don't need to use a violet-tinted formula every time they shampoo. Instead, it should be used only when orange or yellow tones start to appear. (An everyday shampoo can be used the rest of the time!) Depending on the blonde you're working with, this could mean using purple shampoo once per week or even once per month. Whatever the case, we recommend INVIGO Blonde Recharge Cool Blonde Shampoo. It should be massaged into wet hair, left on for three to five minutes, then rinsed out thoroughly for best, brass-busting results.
How Often to Wash Hair for Growth?
There's a myth that dirty hair grows faster, so we hear this question a lot, but the truth is that a shampooing routine isn't going to make a difference to the hair's growth cycle. For those hoping for longer locks, the best thing to do is wash to suit their hair type, and keep the lengths well nourished to avoid breakage through the ends. A consistent hair care routine and patience are the real secrets to growing out hair, so keep your scalp clean and fresh in the meantime.
Is it Bad to Wash Your Hair Everyday?
We know what you're wondering: Will daily washing make oily hair worse? For years, rumors have circulated that you can teach your scalp to be less greasy with less frequent shampooing. However, there's no real, scientific evidence to back this up, and for those who want to (or feel they need to), it's absolutely fine to shampoo on a daily basis. They simply need to make sure they're using a formula that isn't going to strip away natural scalp oils. All of the shampoos in the Wella Professionals care collection are formulated to be kind to the skin, and to maintain a healthy scalp.
Ready to complete your hair washing ritual? Read 'What is Hair Masking? ' – your complete guide to finding the perfect deep treatment to suit every hair type.
¹ Using Renewing Shampoo and Conditioner vs. non-conditioning shampoo.
² When using ULTIMATE REPAIR Miracle Hair Rescue.
³ When using ULTIMATE REPAIR Miracle Hair Rescue. Instrumental test versus non-conditioning shampoo.
⁴ Vs. non-conditioning shampoo.