Your Everything Guide to Half Head Highlights
The list of highlighting trends keeps growing. In 2021 alone, we've seen twilighting and LuxeLights take salons by storm, giving us fresh, new ways to brighten up our clients' locks. But before learning the latest techniques, it's important to get your basics down – and half head highlights is one of the most timeless strokes you'll ever master.  
Long before the days of foilyage, babylights and face-framing highlights, full head and half head highlights were staples on every salon color menu. Now they're still omnipresent, but you can team them up with other trending styles, from a half head of micro-fine foils to a pretty, partial balayage.
But what exactly are half head highlights – and why have they transcended every trend in the book? Here, we reveal why partial 'lights are perfect for a natural-looking glow.
What is the Difference Between Half Head and Full Head Highlights?
The clue is in the name. While full head highlights are scattered through every layer of hair, half head highlights are usually only applied to the top, most visible sections. You can choose to lighten the entire top section or pick out a few precise pieces instead, such as the face-framing layers or the back and sides of the head.
The trick is to brighten the sections of hair that the sun would naturally lift, so every subtle sweep appears to have been kissed by the warmest summer rays. This creates a far subtler finish than a full head highlighting technique, which sees even the lower layers lifted to create an overall brighter, more noticeable transformation.
Half head highlights are quicker, too. Because you're sweeping through fewer sections of hair, you don't have to spend as much time sectioning, painting and foiling pieces of your clients' locks. This also means less product is used, making half head highlights one of the most time-efficient, cost-effective and natural-looking coloring processes around.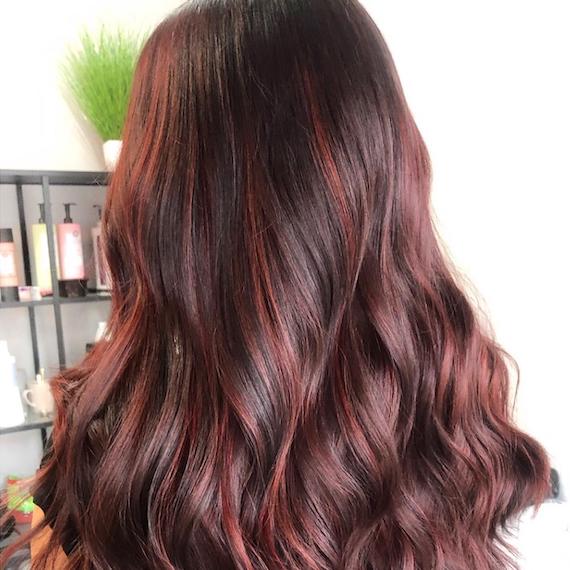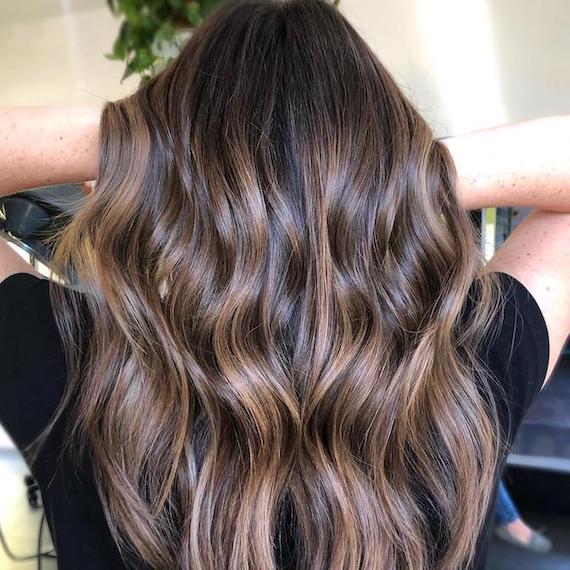 How to Apply Half Head Highlights
1. Decide On a Technique
Half head highlights can be stroked root to tip in a perfectly precise pattern, but you may want to fuse them with other techniques, like balayage or babylights. Talk to your client about the results they hope to achieve, then choose your masterstroke. Here are just some of the ways you can take their partial highlights to the next level…
Half Head Balayage: This painterly technique sees lightener swept through the mid-lengths and ends of hair to create a sun-kissed effect. Try it with our freehand lightener, Blondor Freelights, which stays exactly where you apply it – no smudging onto other strands.
Half Head Foilyage: While balayage is traditionally developed in the open air, foilyage allows you to enhance the lift by wrapping each section in foils. Add some extra brightness around the face-framing layers to make your client's complexion glow.
Half Head Babylights: Half head painting and babylights are a match made in hair heaven. By combining micro-fine highlights with partial placement, you get a subtler, more seamless effect. Try combining with chunkier highlights for extra, volume-boosting dimension.
Half Head Twilighting: This look is less about placement and more about the color of the 'lights. Twilighting sees brunette hair set aglow with golden ribbons that contrast against the base. Perfect for darker-haired clients who crave a touch of gilded color; a half head application lends.
2. Choose a Lightener
Pick the perfect lightener for your half head technique. If you're sweeping on glow-boosting freehand strokes, we recommend Blondor Freelights, which was specially formulated to create flawless balayage. Meanwhile, babylights, chunky highlights or twilighting are easy to do with BlondorPlex, which fuses precise lifting with a dose of our bond-strengthening No1 Bond Maker. Meanwhile, Soft Blonde Cream is our go-to for on-the-scalp application, as it lifts locks up to seven levels, while protecting the hair and scalp from moisture loss.
3. Plan Your Placement
Start applying hair lightener where your client craves the highest level of lift. For example, if you know they want some brightness through the front, begin sweeping on their half head highlights here. These are the sections that will end up having lightener on them for longer, so they're likely to lift higher, creating an ultra-radiant effect. Consider also adding one or two ribbons on the bottom layers of hair. If they tend to wear their hair up, just a couple of light, lower streaks will create a more seamless effect.
4. Perfect with Toner
Once your client's highlights have lifted to the desired underlying pigment, you might want to perfect the color with a toner. It's great for neutralizing brassiness. Just make sure – whether you pick a hue that's cool or warm – it matches the level of their highlights. For example, if you've lightened hair to a level 7, the toners you apply on top should also begin with a 7/.
5. Rinse and Glow
Treat freshly highlighted hair to a wash with the ColorMotion+ Color Protection Shampoo, followed by a rinse using Blondor Seal + Care. The latter helps to neutralize the pH level of each strand, so you don't have to worry that the color might continue to develop.
5 Half Head Highlights Formulas You'll Love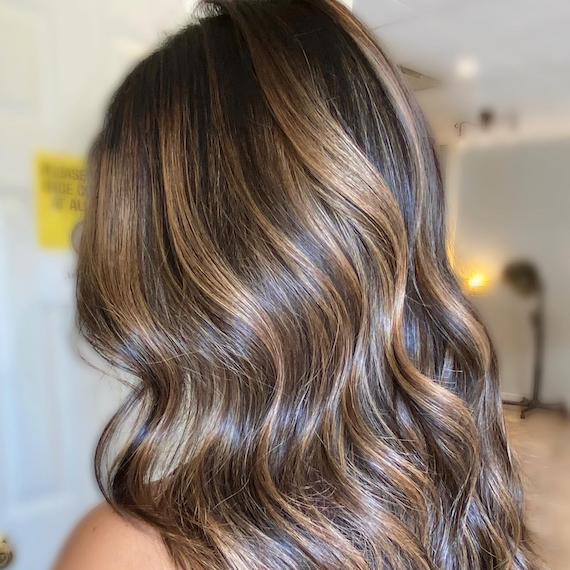 1
1. Half Head Highlights on Brown Hair
Image Credit: @xobeautybynicole
Half head honey highlights lend brunette hair a summery feel. Recreate this rich radiance with BlondorPlex + 6% as your lightener, followed by our demi-permanent Color Touch formula in 7/97 + 7/1 + 6/73 to tone.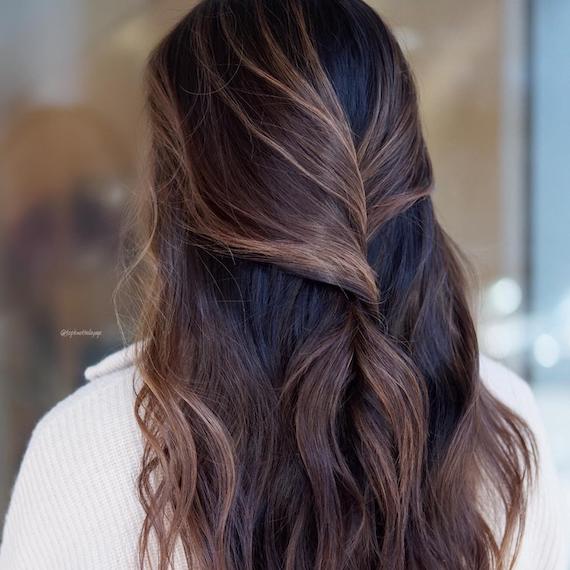 2
2. Half Head Highlights on Dark Brown Hair
Image Credit: @topknotbalayage
Adding pops of brightness to dark brown hair is a quick and easy way to boost dimension. These partial highlights prove that even just a few 'lights through the front and the back can make all the difference. As for the formula, highlights were toned using Color Touch 8/0 + 7/97, resulting in super subtle twilights that gently shimmer from root to tip.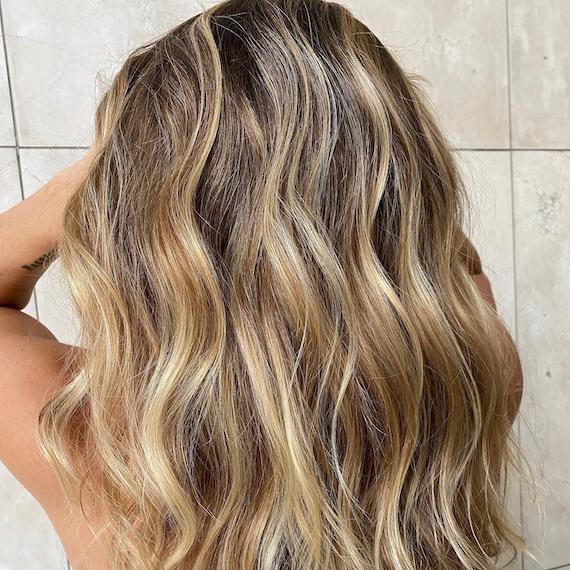 3
3. Half Head Blonde Highlights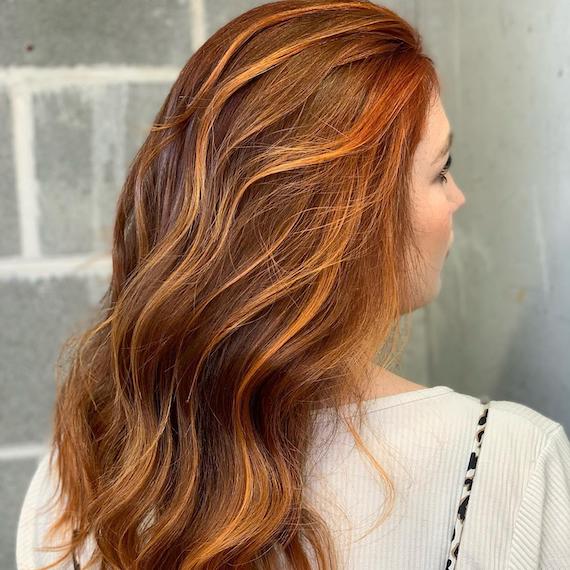 4
4. Half Head Highlights on Copper Hair
Image Credit: @snipinto
This crisp copper mane features strawberry blonde ribbons that sparkle through the top layers. A trio of formulas was used to tone the partial highlights, resulting in a multi-tonal look. You've got Color Touch 66/45 + 0/34 through the base, 7/43 + 7/4 + 0/45 on the mid-lengths, and 8/43 + 10/0 + 0/45 at the ends.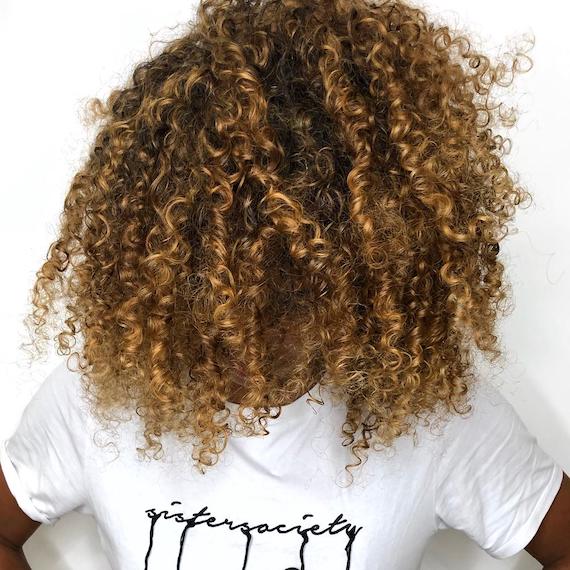 5
5. Half Head Caramel Blonde Highlights
How to Maintain Half Head Highlights
Before your client heads out of the salon, swishing their half head highlights around, recommend they curate a care kit that will keep every ribbon looking fresh. These are our maintenance must-haves:
1. A Color-Caring Shampoo and Conditioner
Pollution is one of the most perilous shade faders. That's why we rate our antioxidant-powered ColorMotion+ Color Protecting Shampoo for in-between-appointments care. Combine with the ColorMotion+ Color Reflection Conditioner for shine-boosting moisture.
2. A Safeguarding Spray
Heat is another key culprit when it comes to brassy highlights. To prevent color from fading, recommend your clients mist their hair with EIMI Thermal Image before using heated tools. Not only will this lightweight spray add a little extra dazzle, but it will safeguard strands as they blow-dry and tong their locks at home.
SHOPWELLA STORE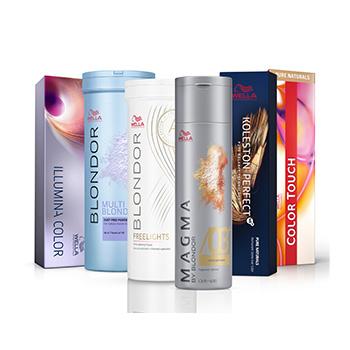 SHOP NOW
Products are only available to professionals.