Bleach Damaged Hair: How to Care & Repair
For icy blondes and sun-kissed brondes – and every shade in between – bleach is the key to unlocking some of the most covetable hair colors out there. Whether you're craving a balayage or a flash of babylights, it's used by your colorist to lift your hair to the right level, before a toner is applied to make your shade bespoke to you. 
But, despite the many benefits of lighteners, bleach will also cause damage. Here we reveal 10 tips to protect your hair and repair bleach damage, whether you're reading this pre-highlights or caring for already lightened locks.
First, What Are the Signs of Bleach Damaged Hair?
The most common signs of bleach damage in your hair include:
    Dullness and a loss of shine 
    Brittle strands that are prone to breakage
    Flyaways and split ends
    Excess tangling that's hard to tame
    A dry, rough texture
In some cases (although this is rare), extreme bleach damaged hair can start to snap off or fall out. However, this would usually be down to misuse of bleach, such as double bleaching on the same day or lifting hair that's too delicate. Your colorist should know what steps to follow to ensure hair doesn't become over processed, so listen to them if they say you need to lay off the bleach for a little while. They've got your (hair's) best interests in mind.
How to Protect Your Hair From Bleach Damage
If you haven't yet embraced the bleach or you've got a lightening session coming up, there are a couple of protective tricks you should keep in mind for your appointment. Ask your colorist for these: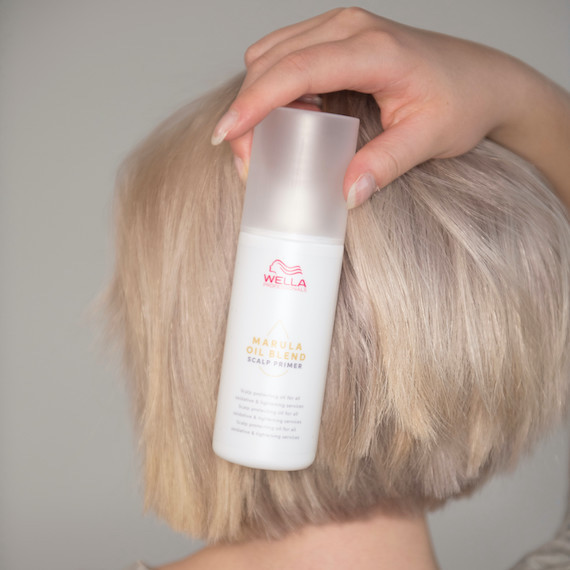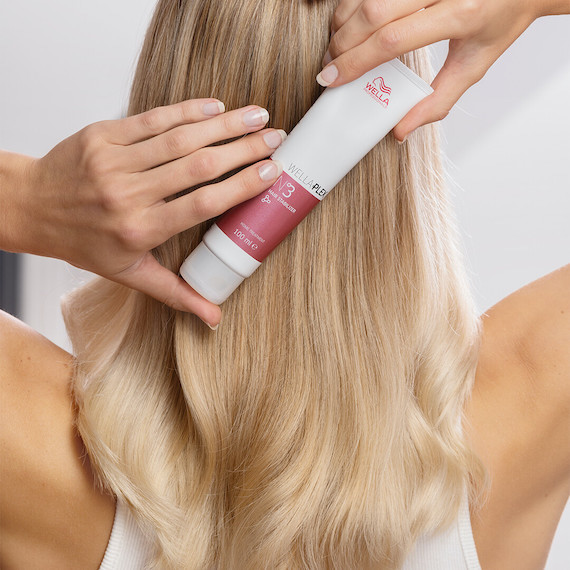 1. The Marula Oil Blend Scalp Primer to Protect Your Scalp
Sensitive scalps can become irritated during close-to-root bleach application, so if you're opting for highlights that start near the scalp, ask your colorist to apply a skin protector first. If you visit a Wella salon, they can treat your sensitive scalp to the Marula Oil Blend Scalp Primer; a comforting protector that nourishes delicate skin without altering or diluting your color formula.
2. WellaPlex No1 Bond Maker Mixed with Your Lightener
Ask your colorist to add our patented bond-strengthening system, WellaPlex N°1 Bond Maker, to your formula, which is designed to be mixed in with lighteners or colors to help create bonds within the hair during color or lightening services. Alternatively, your stylist can use BLONDORPLEX as the lightener. The lightening service is finished with WellaPlex N°2 Bond Stabilizer to further strengthen the bonds. You can even boost the effects at home with the WellaPlex N°3 Hair Stabilizer as a treatment mask.
How to Care for Bleach Damaged Hair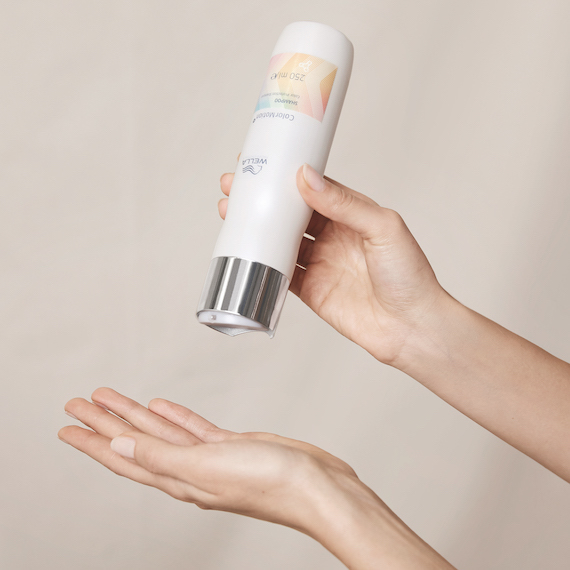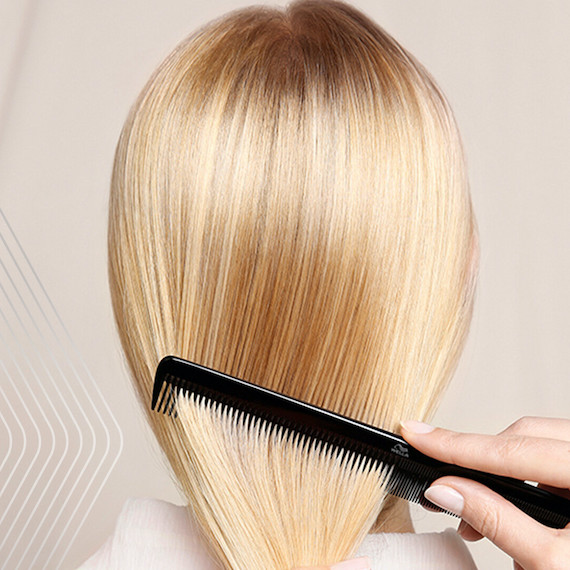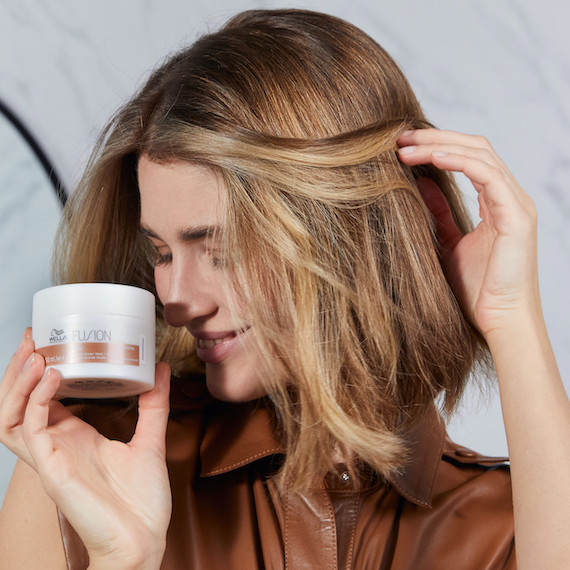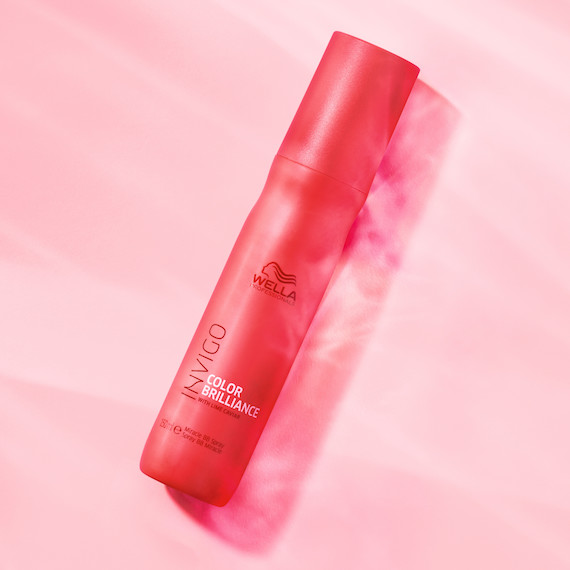 3. Try This Hair Mask Trick
Weekly masks are essential to restoring moisture in damaged blonde hair, so make sure you're using one that's high in reparative ingredients, like the Fusion Intense Repair Mask. We've packed it full of amino acids, which are famous for their strengthening properties – exactly what delicate, damaged hair needs from an intensive treatment. To maintain the color while also restoring moisture, Color Motion+Structure+ Mask is a great option. Then, try this: after shampooing your hair, carefully squeeze out excess water. Too much water can dilute your masks and conditioners, so you may even want to gently towel-dry strands. (Blot – don't rub.) This creates the perfect base for your mask to be quickly and easily absorbed, so your hair soaks up more of the nutrients. Rinse after 10 minutes.
4. Reach for a Leave-In Conditioner
When hair has been damaged by bleach, it tends to become highly porous, which means that the moisture you apply can quickly escape through gaps and holes in the hair shaft. That's why, to retain hydration, we recommend using a creamy leave-in conditioner, so all those moisturizing ingredients have longer to get to work. For straight hair, use the INVIGO Color Brilliance Miracle BB Spray, and for curls and waves, use the NutriCurls Milky Nourishing Spray for Waves or the Curlixir Defining Balm for Curls. Apply to mid-lengths and ends for a boost of longer-lasting nourishment.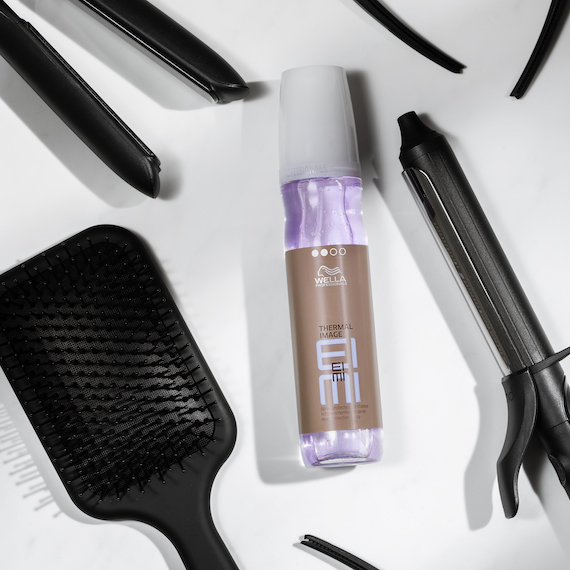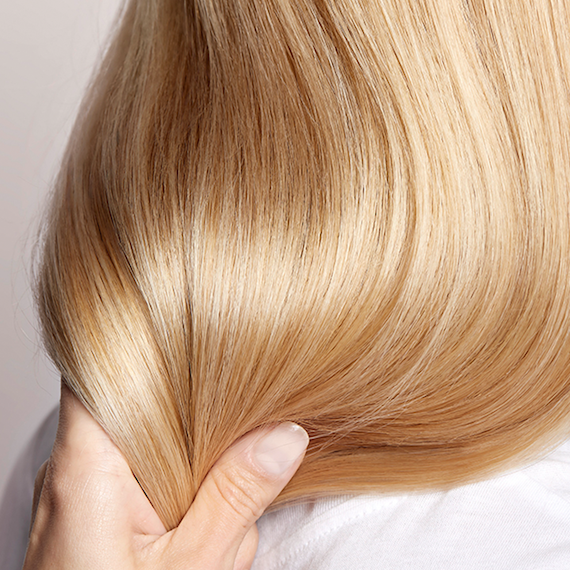 5. Detangle Hair with Care
Your locks are more prone to hair breakage when damp, so make sure you use a specialized wet hair-friendly brush to detangle locks – not just any brush or comb. Start detangling from the tips first, working through knots just a little at a time, then gradually move your way up to the roots until every last tangle is removed.
6. Shield Hair from the Heat
All colored hair deserves shielding from heat – whether it comes from the sun or your hairdryer. This is because UV rays and hot styling tools can cause damage, dullness and shade fade. Try to dial down exposure if you can, but also add protective products to your hair care regimen. Two of our favorites include the EIMI Thermal Image heat protection spray (for styling) and the INVIGO Sun UV Protection Spray for sunny days. Together, this duo will safeguard your strands from any further damage.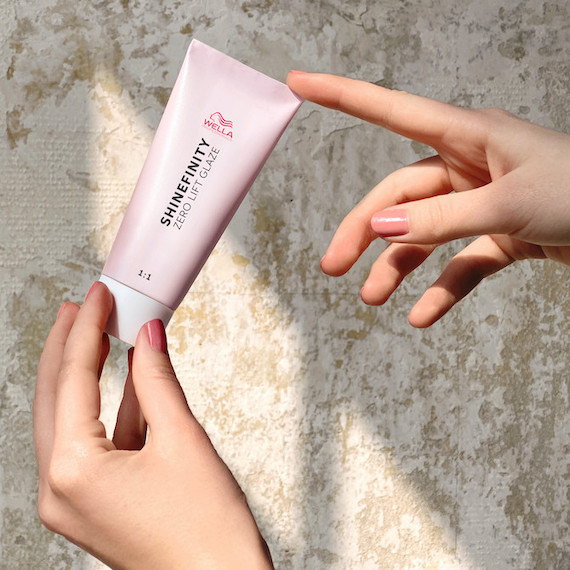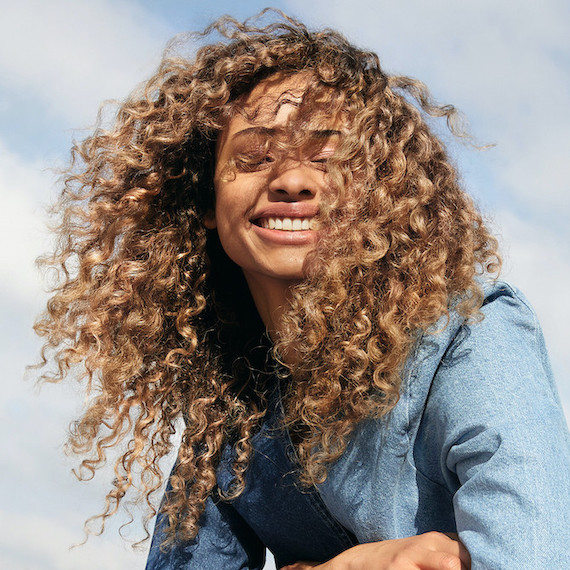 7. Only Wear Gentle Hair Ties
You should wear your hair loose when possible to put less stress on fragile strands, but if you need to tie your hair up, opt for silky ties that won't fray or tug your hair. You should also consider working low-slung styles, like a nape-hugging ponytail or chignon, as these looks will pull less on your scalp – and just happen to be trending for 2022.
8. Color Hair with a Glaze
If your bleached hair is in need of toning, head to the salon for a zero damage, zero lift glaze, like Shinefinity. Our deposit-only color gently shifts your shade, without altering the integrity of your strands. Glaze after lightening  for a touch of correcting or a translucent veil of color with shine you can feel. It comes in 32 shades, so you can easily find a match to enhance your glow. Talk to your colorist about Shinefinity to find out more.