12 Tips on How to Care for Colored Hair
You've created your client's hair color of dreams. Next on the agenda is keeping their perfect color on lock for as long as possible, while ensuring hair feels healthy and looks glossy. From advising on the best shampoo for color-treated hair to how to protect hair from the sun, give your clients a lesson in how to care for colored hair like a pro at home.
1. Use an Antioxidant Shampoo
The perfect formula for fighting shade fade? An antioxidant-rich shampoo. ColorMotion+ Color Protection Shampoo is packed with antioxidants to protect your client's shade, as well as Free Radicals Protection Technology. This powerful tech works by encapsulating metals from water, reducing the formation of free radicals which are responsible for color fading. Using the right kind of shampoo is a key to reap the color-protecting benefits in between salon appointments, leaving hair with a smooth, high-shine finish.  
2. Apply a Weekly Hair Mask
The key to maintaining even, glowing hair color starts with well-conditioned, nourished locks. Like using a weekly treatment in a skincare regimen, hair masks and conditioners are essential for keeping your client's locks healthy and their color vibrant. After washing with their go-to color-locking shampoo, recommend they work Color Motion+ Moisturizing Color Reflection Conditioner through mid-lengths to ends to revive color and shine. For a deeper conditioning treatment once a week, apply Color Motion+ Structure Mask to sensitized areas and stressed-out ends, which will help to intensely strengthen and smooth. 
3. Wash Hair Less Often
It may sound obvious, but the more your client washes their hair, the quicker color molecules will fade. Whenever hair gets wet, each individual strand swells and a small amount of color pigment seeps out, which is why extending the washing cycle is a must to keep their hair looking fresh. Recommend they lather up their hair less often and add EIMI Dry Me dry shampoo to their kit; a refreshing mist that keeps hair looking and feeling clean in between washes.  
4. Protect from Root to Tip
Did you know? Aside from tanning your skin, the sun can also lighten and fade your hair shade. To protect your color in the sun, spritz INVIGO UV Hair Color Protection Spray onto damp or dry hair. The shade-saving formula contains vitamin B5 to promote strong, healthy hair, while blocking the sun from fading their color - perfect for packing on holidays or spritzing into hair during the hotter summer months.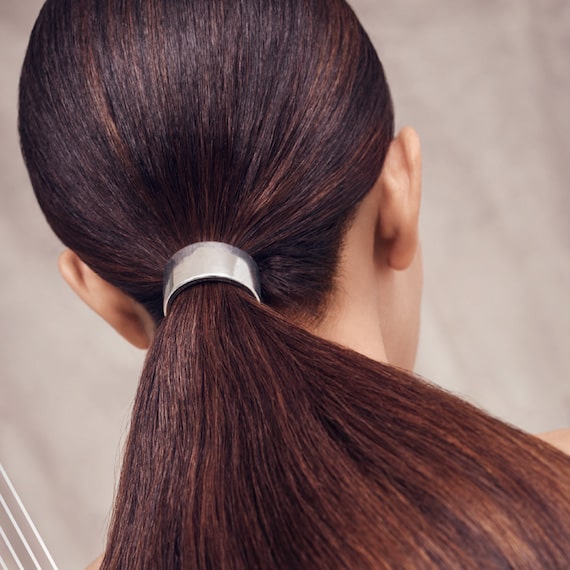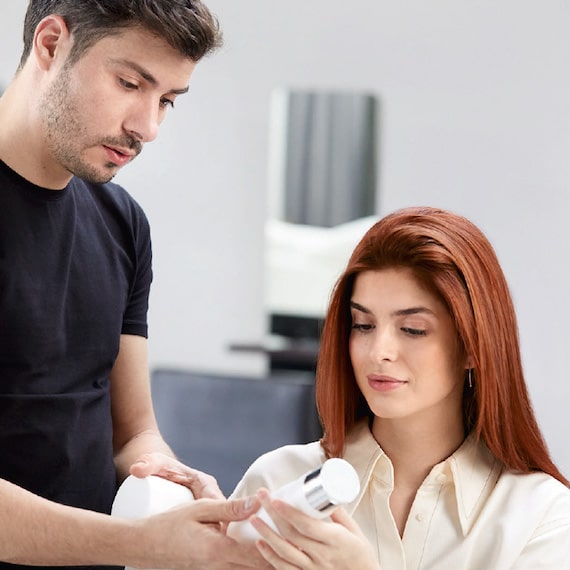 5. Give Regular Trims
To achieve the most even-toned, healthy-looking color possible, book your client in for regular trims alongside their color appointments. Split ends create a dry, sensitized base for hair dye, meaning the color may not absorb into hair properly or penetrate deep enough. Keeping ends freshly trimmed means a healthier hair base for their shade of the moment. 
6. Be Gentle With Heat
When it comes to heat, be gentle on your hair. Whether blowdrying, curling or straightening, heat can cause hair to become sensitized, resulting in a dry, unmanageable texture. In terms of your hair color, this can leave your signature shade looking flat and dull, as color always looks at its best on shiny, healthy hair. EIMI Thermal Image heat protectant spray will safe-guard hair from heat while smoothing the cuticle with a two-phase system: first by protecting, second by nourishing. You can also encourage your client to embrace their natural texture by skipping heat and allowing hair to airdry, scrunching EIMI Ocean Spritz through mid-lengths to ends to boost a natural wave. 
7. Prep for Color
Are they ready for their next appointment? Ask your client to use a clarifying shampoo a few days before heading to the salon to remove all residue ahead of their color treatment. We'd recommend clients don't wash their hair the day of the appointment, as natural sebum oils will help to protect the scalp during the coloring process. INVIGO Aqua Pure Purifying Shampoo will leave locks fresh, clean and prepped for their new shade. 
8. Use a Pre-Color Treatment
Often clients may have irregular porosity on their hair, resulting in an uneven finish after color. For these clients, spritz ColorMotion+ Pre-coloration Treatment onto the most distressed, porous sections of their hair while dry. Then, blowdry to seal the treatment before continuing with the coloring process as usual. The result? Hair will feel smooth and look shiny, perfectly prepped for applying hair color seamlessly.  
9. Opt for WellaPlex
If your client's hair is sensitized, apply Wellaplex – especially if you're planning to do any lightening on hair. It will create a healthy-looking finish to any hair type. The smart formula helps to reduce damage and add strength to every strand by reinforcing the hair bonds from within. Wellaplex is recommended with all lightening services to reduce damage. If your client's hair happens to be damaged from previous color appointments, you can also use Wellaplex mixed with hair dye.  
10. How to Care for Blonde Hair Color
Whether they've gone for a rich caramel blonde or ice white blonde, INVIGO Blonde Recharge Conditioner is available in a warm or cool formula to revive your client's shade at home. Advise they use this color-depositing conditioner once a week to keep blonde looking fresh in between appointments. For cool blondes, recommend the INVIGO Blonde Recharge Cool Blonde Shampoo, perfect for using whenever hair needs freshening up with an icy boost.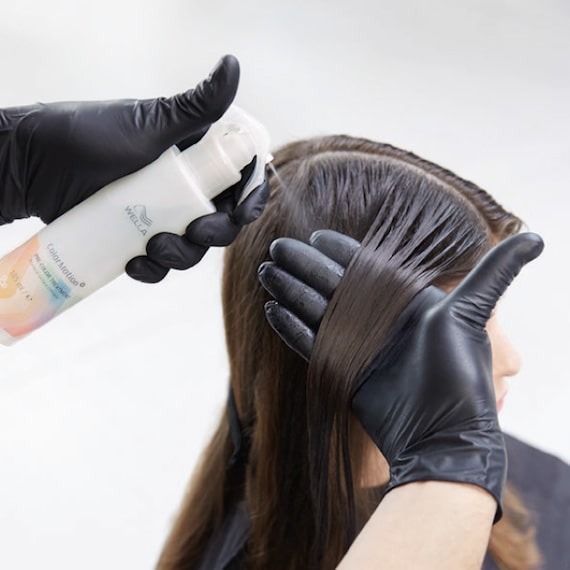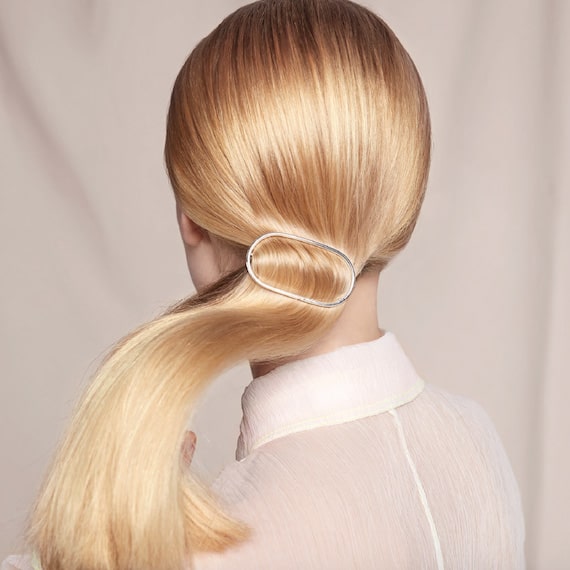 11. How to Care for Brown Hair Color
Over-processed colored hair can often appear dull a few weeks after a salon visit due to daily washing and environmental aggressors. Add an extra glow to rich brunettes and classic dark shades with a glossing treatment and make sure you're using a brunette shampoo when washing. Book your client an appointment in between color visits to add shine and refresh their color in one. Mix up a hint of their shade of Koleston Perfect with Welloxon Perfect and INVIGO Color Service Post Color Treatment to get that gloss on lock. 
12. How to Care for Red Hair Color
To keep red hair color as vibrant as possible, INVIGO Brilliance Vibrant Color Conditioner is your go-to. It contains Histidine and Vitamin E to help control the oxidation process after coloring and to protect color, keeping that fiery hue fresh for longer.