Why You Should Be Asking for a Shinefinity Glaze
Most of us will try anything in the quest for healthy, shiny hair, whether that's misting a gloss-boosting spray or drenching dry locks in an ultra-hydrating hair mask. But, what about color? If you've been avoiding it for fear of damaging your hair, then we've got the answer. Enter the zero damage, zero ammonia, zero silicones and zero alcohol Shinefinity Glaze.
Our new Wella Professionals in-salon service veils your locks in shine you can feel, with a translucent, true-to-tone color in a clean formula that's kind to your hair. Ideal for elevating natural hair, enhancing lightened locks, or boosting color in between appointments, glazing is a quick way to unlock your glossiest hair yet. Here's why you're going to love it…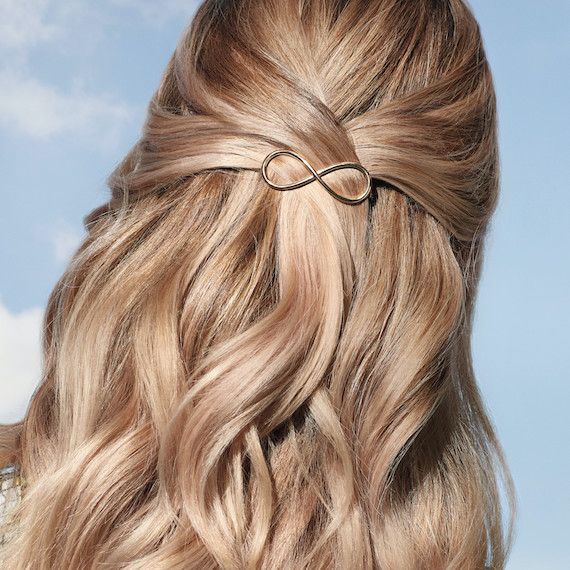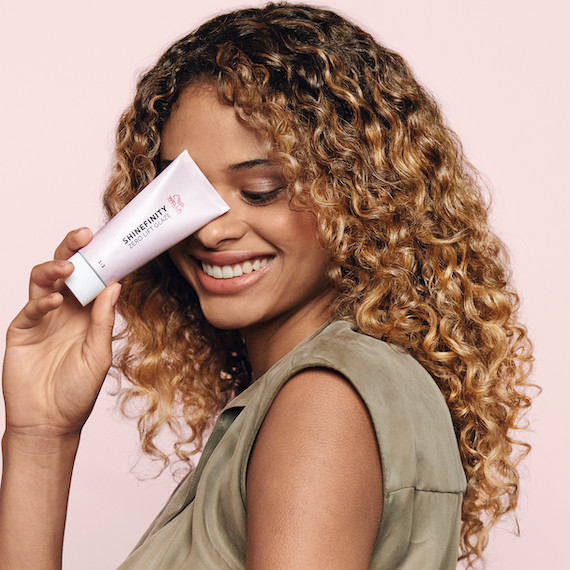 The Benefits of a Shinefinity Zero Lift Glaze
1. It Gives You Shine You Can Feel
Who doesn't crave luminous locks? A Shinefinity Glaze subtly enhances your shade, while creating healthy-looking shine from root to tip. Plus, because every hue has a translucent character, it highlights the natural highs and lows in your hair, resulting in a believable finish and shine you can feel.
Just want the glow without the color? You can ask your colorist to give you a clear glaze. They'll use a 'clear shade' called Crystal Glaze, which lends your existing base a healthy-looking sheen.
2. It Works with Every Hair Type
From fine and thin to coarse and thick; a Shinefinity Glaze enhances all hair types and textures, without altering the condition of each strand. It also flatters colored hair, virgin hair or pre-lightened hair in any shade; blonde, brunette, red … you name it, your colorist can glaze it.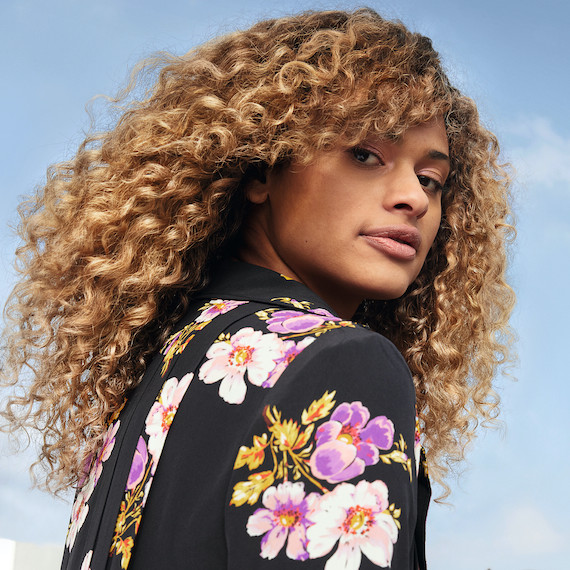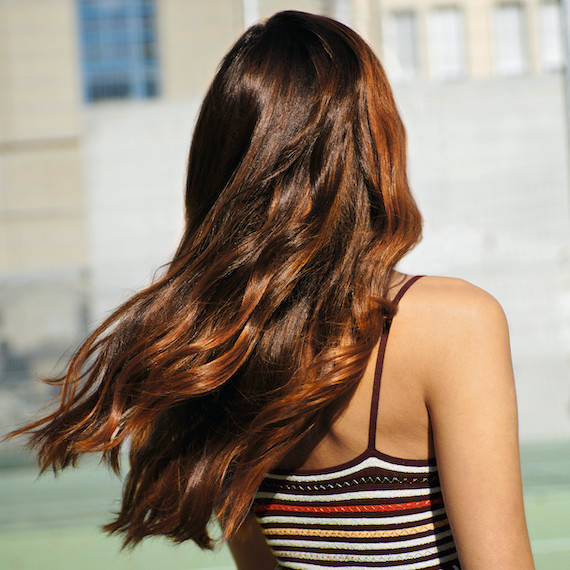 3. There Are So Many Shades to Choose From
Speaking of hair color: the Shinefinity Glaze portfolio features 32 shades, spanning cool and warm blondes, rich brunettes, radiant reds, and even shimmering silvers. Plus, with three Booster Tones – Crystal Glaze, Blue Booster and Violet Booster – your colorist can personalize your shade to reach any tone you want.
4. It Won't Damage Your Hair
Shinefinity isn't just zero damage; the glaze is also made with zero drying alcohols and zero ammonia, meaning it doesn't lift and is kind to your hair. So, even if your hair is fine, fragile or prone to breakage, you can get a glowy glaze and shift your shade without worrying the color could take its toll.
5. You Can Book in During Your Lunch Break
Because development time only takes 10-20 minutes (depending on your desired intensity), your glaze can be completed in the space of a lunch break. It's that quick.
The Before and Afters You Need to See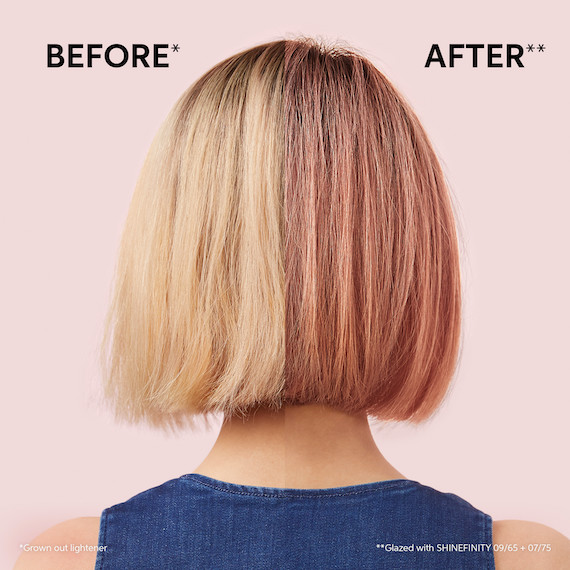 1
The Pastel Glaze
Looking for a temporary route to pastel hair? This macaron pink transformation was applied to a grown-out blonde, yet looks flawlessly fresh.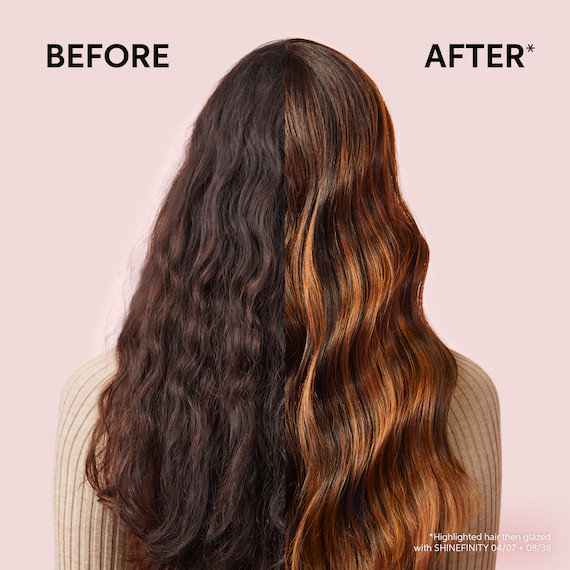 2
The Glazed Highlights
Take highlights to new heights with a follow-up glaze. Your colorist will stroke a pre-lightener through your locks first, then apply your desired color for damage-free toning.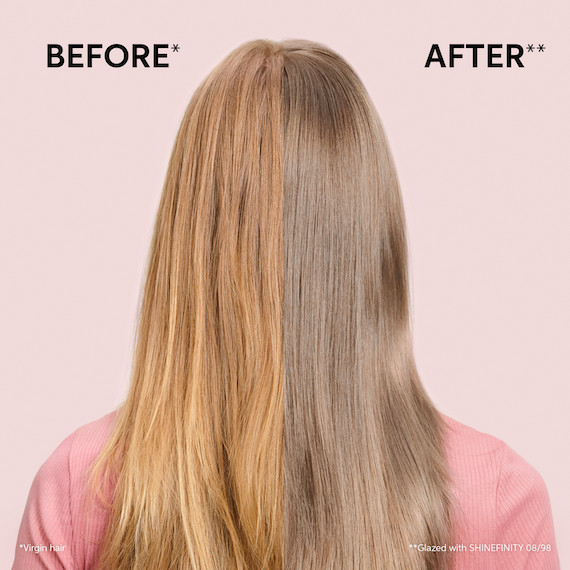 3
The Natural Glaze
Here's proof that natural, virgin hair can reap the benefits of a hair glaze. A hint of ashy blonde has breathed new life into this formerly warm-toned mane.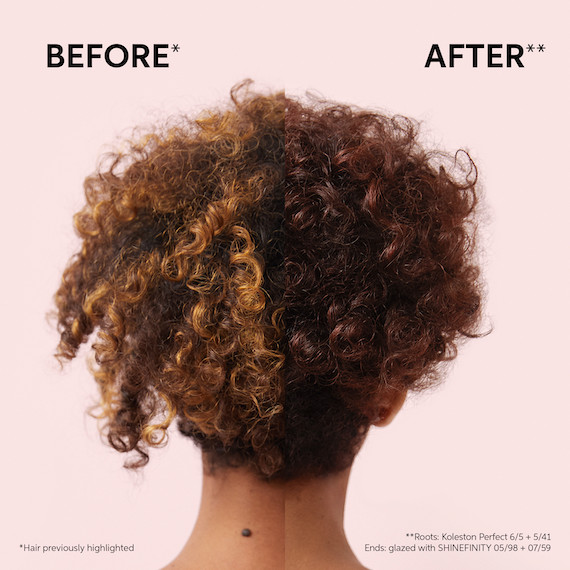 4
The Correcting Glaze
When old highlights start to look a little brassy, a Shinefinity Glaze can be used for a color correction with a zero damage twist. Here, it's been paired with a permanent root shadow for dimension.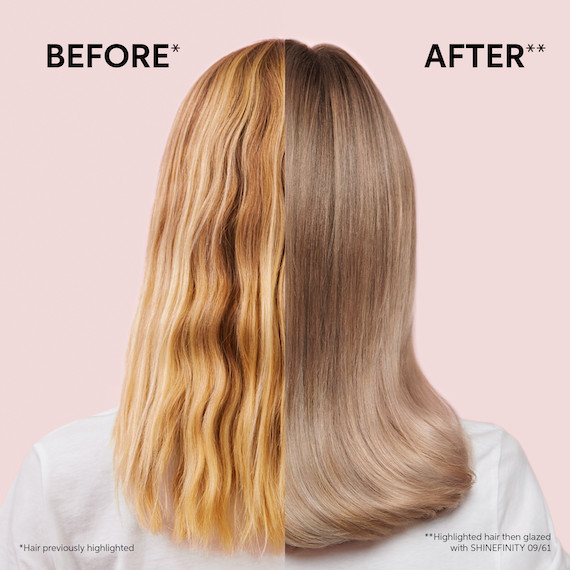 5
The Neutralizing Glaze
Because brassiness can happen to the best of us; sometimes, a glaze is needed to bring overly warm blondes back from the brink and give them an injection of shimmering ash.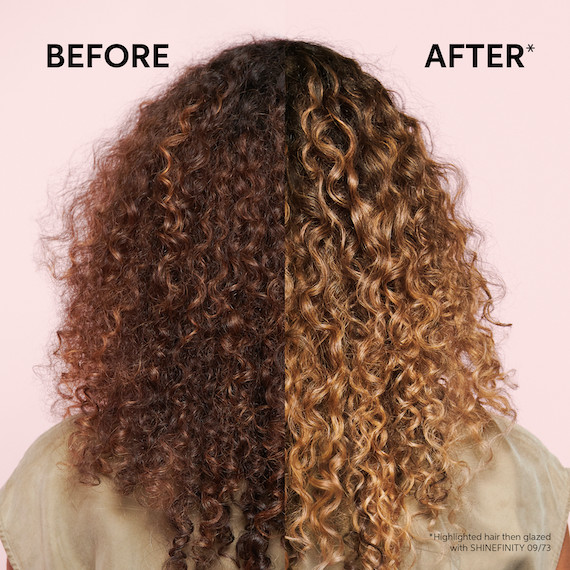 6
The Luminous Glaze
Hello, glow. If you're seeking evidence of how radiance-boosting a Shinefinity Glaze can be, just look at these caramel blonde highlights benefitting from a layer of glaze. The luminosity is next level.
What to Expect in the Salon
If you're new to glazing, you might be wondering what to expect from your Shinefinity appointment. This speedy service is wrapped up in four simple steps that give your hair a luminous boost…
1. You Start with a Consultation
Whether it's days before your glaze or a part of your Shinefinity appointment, your glaze will always begin with a consultation, so your colorist can understand your dream hair goals. Aim to have photos that demonstrate the shade and effects you hope to achieve, so they can mix up a glazing blend that suits your unique needs.
2. Hair is Prepped to Perfection
If you're taking your color lighter, your colorist may need to pre-lighten your hair first. They'll do this with an all-over lightening, highlighting, balayage or ombre technique, depending on your desired look. They'll also need to decide whether to apply your glaze to dry or damp, just-washed hair. Working with damp hair lends a gentler shade shift, perfect for subtle transformations.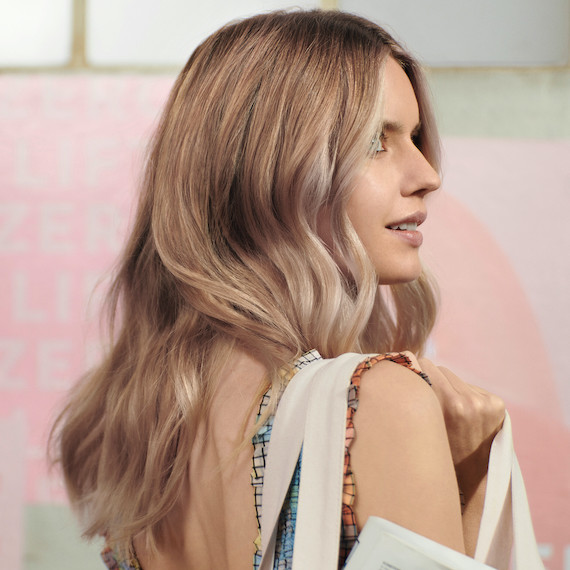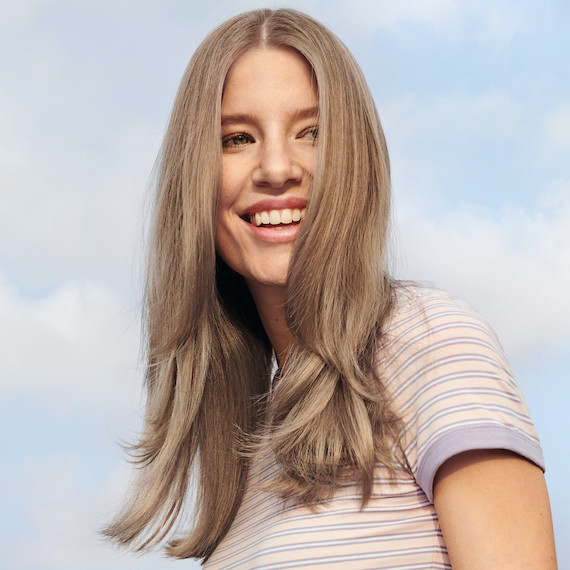 3. The Glaze is Applied in Your Chosen Technique
Next, your colorist will apply your Shinefinity glaze in your chosen shade. They may use a range of techniques to unlock your hair goals, whether that means sweeping on a root shadow, painting the glaze in delicate ribbons, or stroking it from root to tip. The formula will then be left to develop for 10 to 20 minutes. They may process it under heat if they want to increase the color intensity.
4. Hair is Washed, Styled and Ready to Glow
Once your glaze has developed, your colorist will take you over to the backwash, where they'll wash out the formula. Tip: Ask for the Elements Renewing Shampoo and Renewing Conditioner for gentle cleansing that helps your color shine.
After every trace has been rinsed away, your hair will be blow-dried and styled as desired. For extra gloss, request a spritz of EIMI Glam Mist, which takes your glaze to the next level.