How to Deal with Hair Breakage
You'll know hair breakage when you see it. Small pieces of hair start snapping off, flyaways are abundant and ends start to split, resulting in a frizzy, frazzled look. It happens to the best of us, but how do you bring snapping hair to a halt? Here's everything you need to know about fixing hair breakage – at home and in the salon.
What Causes Hair Breakage?
There's no single cause of hair breakage. It can happen for a multitude of reasons, whether it's because you slept on wet strands, have over-processed your locks or used too many heated tools. The hair shaft can only take so much tension, which is why correcting breakage relies on a combination of preventative measures and curative solutions that build strength back up.
Tips for Fixing Hair Breakage
1. Cleanse with a Conditioner
But we're not just talking about any conditioner. We recommend a dedicated co-wash, which rids strands of residue, without stripping essential oils away. Low on lather and high on nourishment, these creamy cleansers can be used for every wash (or every other wash) to gently purify strands and scalp. Want in? Try the Oil Reflections Cleansing Conditioner.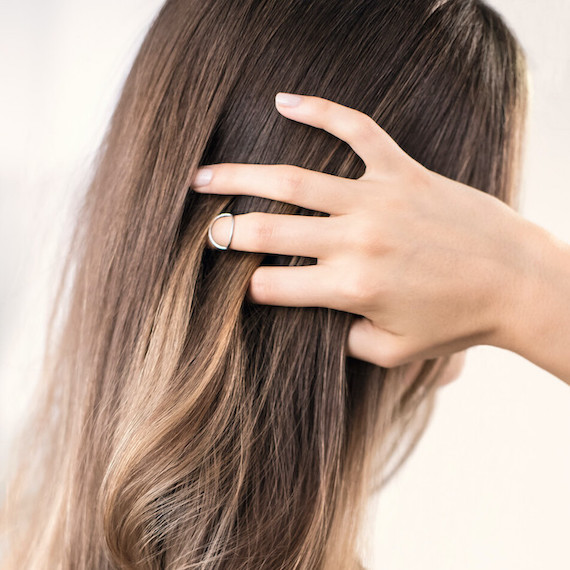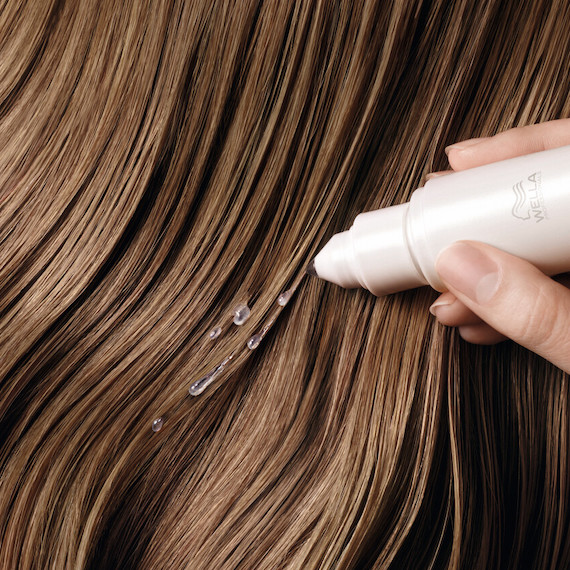 2. Bump Up Hydration
Hair breakage can happen when your strands become dehydrated and, in turn, brittle. That's why, if you want to build strength back up, you need a hydrating hair care routine. A co-wash will help, but we also recommend imparting moisture with conditioners and treatment masks. Plus, if you alternate co-washing with traditional shampoo, you'll want a nourishing cleanser, too.
Tailor your hydrating care kit to the texture of your hair, choosing light hydrators for fine, thin locks and richer, creamier formulas for coarser strands.
For Thin and Fine Hair: Your goal is to plump, hydrate and strengthen fine, breaking hair without weighing it down. Start with the INVIGO Nutri-Enrich Deep Nourishing Shampoo and Deep Nourishing Conditioner. Then, for a deeper treatment that also encourages hair fullness, apply the INVIGO Volume Boost Crystal Mask once per week. It boosts body while infusing hair with much-needed moisture.
For Normal and Thick Hair: For hair that isn't thin or fine, opt for richer, reparative formulas, like the products from the Fusion collection. The Fusion Intense Repair Shampoo teams delicate cleansing with instant wet conditioning. Meanwhile, the Fusion Intense Repair Mask plumps strands with amino acids to repair and prevent breakage.
3. Try a Pro Treatment
The Intense Repair Service sees professional products from the Fusion line used in-salon to give hair up 95% more resilience against breakage. In just 15 minutes, it works to recover the hair fiber, refills snapped strands with amino acids, and helps to prevent future breakage. It's the speedy treatment all damaged hair needs. If you're a stylist, suggest it to clients whose hair is prone to snapping off. And, if you're visiting a Wella salon, ask to add it to your usual color, cut and style appointment.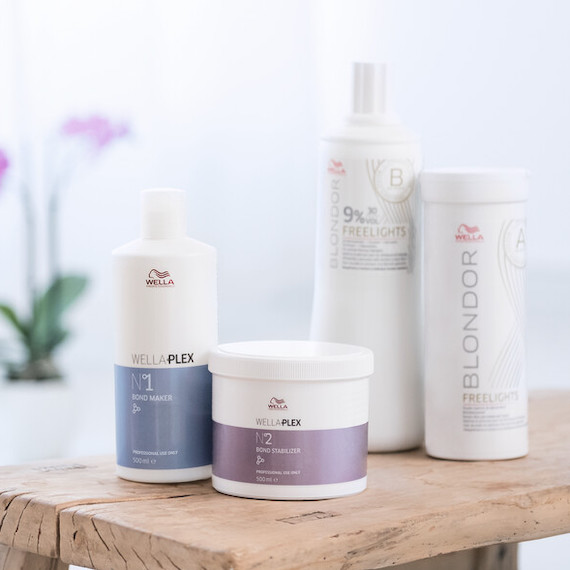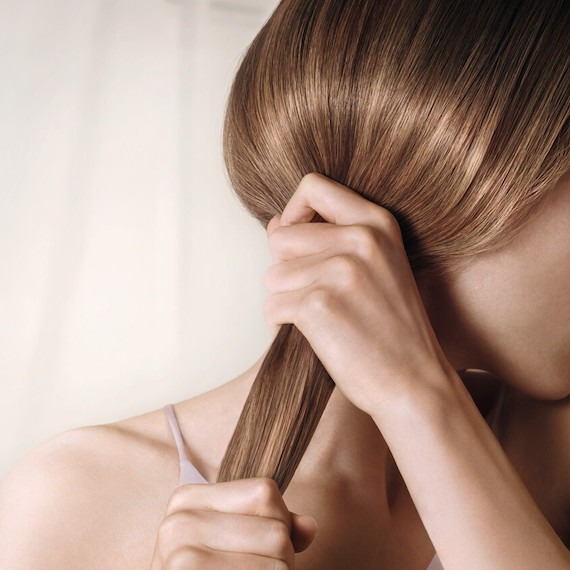 4. Work with WellaPlex
Hair breakage doesn't have to mean taking a break from color touch-ups. However, we recommend adding WellaPlex to all color services, in order to strengthen hair's internal bonds. If you're a colorist, mix up a demi-permanent product, like Color Touch, in your client's chosen shade, then blend the No1 Bond Maker into the formula. After that dream hue has developed, rinse, and then apply the No2 Bond Stabilizer to complete the service. If you're not a colorist and you'd like to supercharge your color appointments, simply ask for WellaPlex at a Wella salon. It's the most effective way to reach your perfect shade.
5. Let Locks Air-Dry
Blasting hair with a blowdryer when it's soaking wet means you're exposing it to more heat. That's why we recommend letting hair air-dry at first, then only styling when locks are at least 60% dry. If you're a hairstylist, this is easy: locks will start to naturally dry while you're cutting your clients' hair. Meanwhile, if it's your own hair, you should gently towel-dry in sections first to absorb as much water as possible. Finish with a heat protection spray – but more on that below…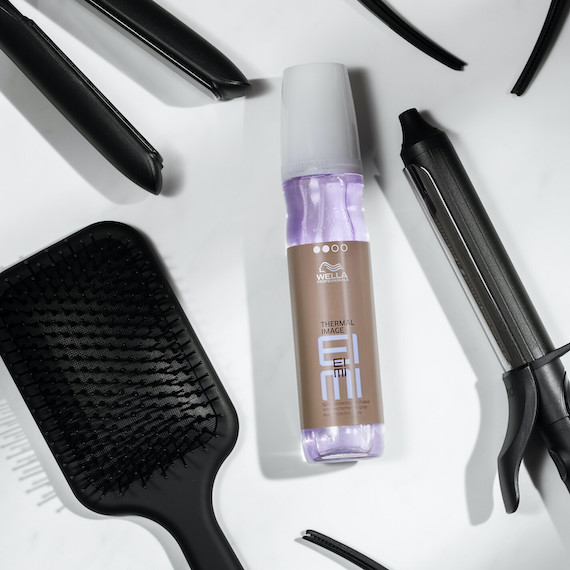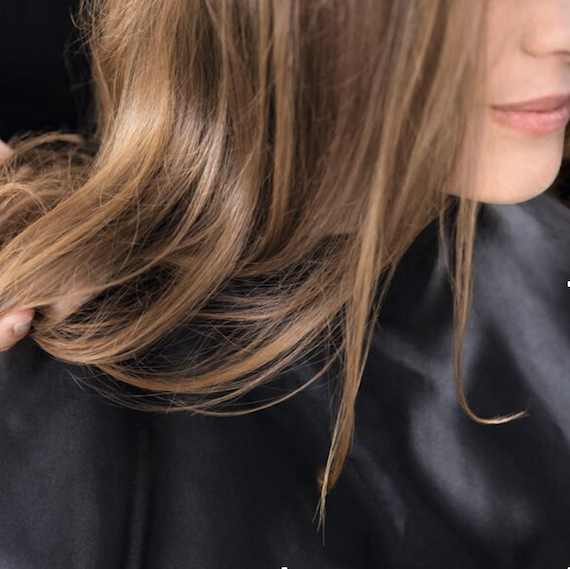 6. Brush from the Bottom
When brushing hair, don't rake the comb downwards from the root to the very tips. Instead, brush down through small sections, starting just a couple of inches higher than the ends. Once you've teased out tangles through the tips, move a little bit higher and brush downwards again. Continue this process until you reach the top, gently eking out every knot as you go. This stops the brush from dragging fragile strands and pulling at the roots.
7. Use Heat Protection
One of the key culprits of broken hair is too much heat styling without protection. That's why the golden rule of coiffing locks is to apply EIMI Thermal Image heat protection spray first. Before blow-drying and before tonging, this lightweight mist adds a veil of shine, while safeguarding strands from heat up to 220°C.
SHOPWELLA STORE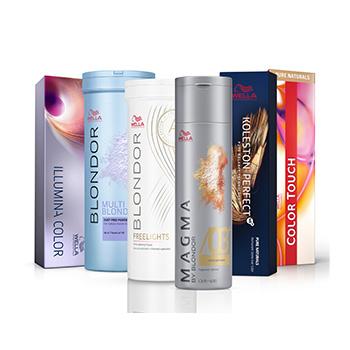 SHOP NOW
Products are only available to professionals.