Color Fresh Mask: Refresh Your Salon Color
A hair conditioning mask that colors? We know it sounds too good to be true, but the Color Fresh Mask is making it possible – and you can do it yourself at home. As hydrating as it is statement-making, this nourishing treatment is so much more than a mask. In just 10 minutes, it can boost your professional color or lend a playful twist of color to your locks, all while delivering moisture.
Want in? Scroll down for everything you need to know about the NEW Color Fresh Mask…
This product is not available to purchase in the US.
What is the Color Fresh Mask?
The Color Fresh Mask is the perfect combination of temporary color and complete care; a treatment that revives and refreshes your hair color, while keeping strands silky-smooth and moisturized. If you're looking for a way to boost salon color between pro appointments, this is your go-to, allowing you to get a speedy refresh at home. Here's why you'll love it…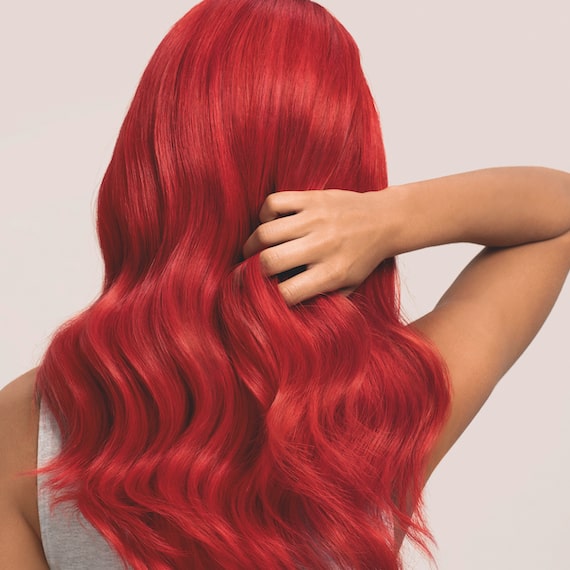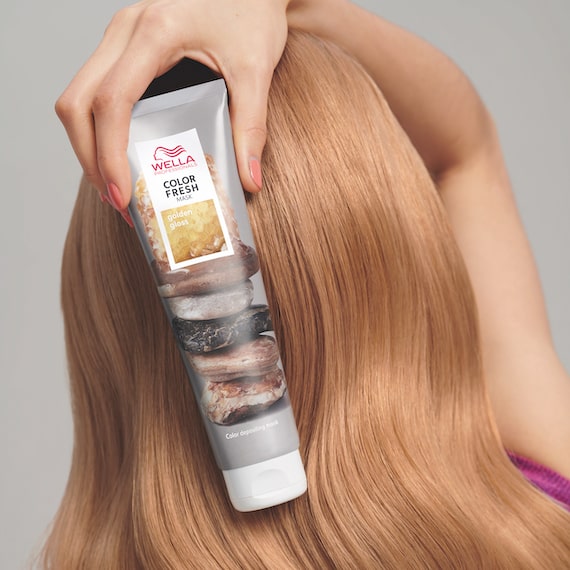 1. It Gives You That Color Fresh Finish
If you've tried Wella Professionals' color portfolio – from demi-permanent to permanent color – you'll know how glossy, rich and lustrous the finish can be. The Color Fresh Mask gives a similar effect, helping to maintain or transform your salon hue with megawatt shine and a dose of temporary pigment.
2. It Fades True to Tone
Unlike other temporary and semi-permanent colors, the Color Fresh Mask fade true to tone, meaning the hue you choose will maintain the same color direction as it gradually washes out. It simply becomes softer and subtler over time. Plus, because it's so gentle on locks, you can use it every week. We recommend adding it to your weekly pamper routine for a quick pick-me-up.
3. It Truly Cares for Hair
This is the kindest color you could choose for your hair. It's a silicone-free, zero-damage formula that treats your strands to a cocktail of rich moisturizers, from argan oil to avocado oil. The Color Fresh Mask also reduces hair breakage during combing, with the cuticle-smoothing power making strands ultra-manageable. Plus, it's free from animal-derived ingredients.
4. It's Super-Quick and Super-Easy
Giving you visible results in just 10 minutes, the Color Fresh Mask is ultra-speedy, with a creamy consistency that makes it easy to apply. This means it's ideal for first timers who are looking to upgrade their shade.
Watch the video below to see how..
How Bold Will It Go?
As with all hair color – temporary or not – that flawless result depends on the color of your base, as well as the condition and porosity of your strands. Hair that's more porous is more absorbent, which means the color is likely to be extra noticeable and, in some cases, will last for longer. The Color Fresh Mask also shows up brightest on hair that's naturally blonde or has been pre-lightened. Want to see for yourself? Check out this demo of Blue applied to different base hues.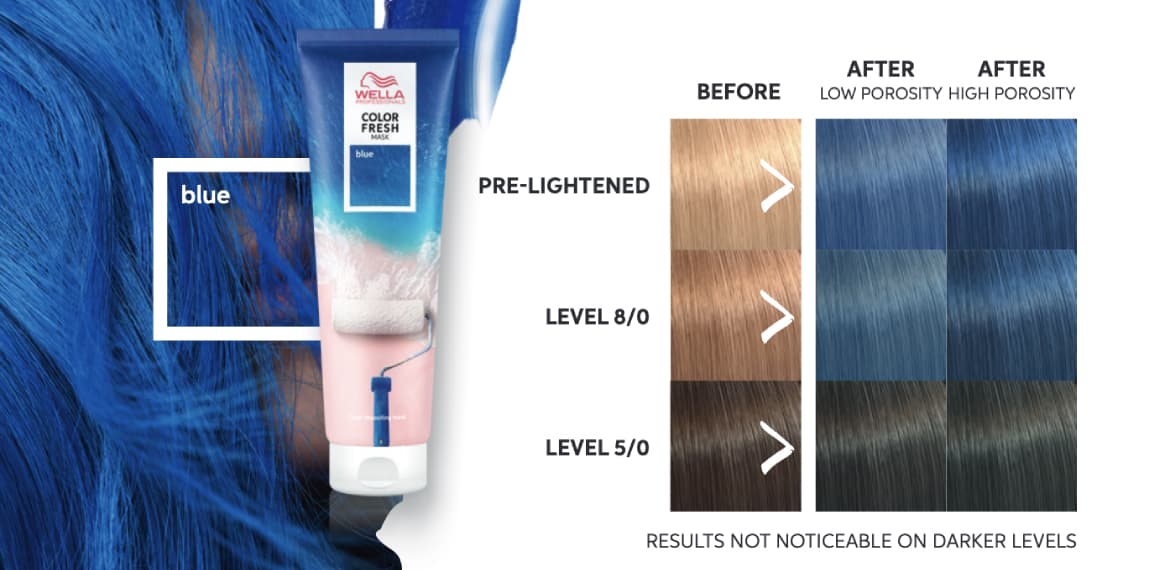 How to Use the Color Fresh Mask at Home
Let's talk application. Note to colorists: you'll want to memorize these tips, so you can talk clients through them when they ask about maintaining their salon shade.
Doing it yourself at home? No problem. Here are the steps…
1. Shampoo and towel dry hair
So far, so easy, right?
2. Use protective gloves and put a towel around your shoulders
We recommend a pre-loved towel or even a t-shirt – something you don't mind getting hair color on.
3. Apply your favorite Color Fresh Mask generously
Smooth it through hair section by section, then use a wide toothed comb to distribute the mask evenly. Next, leave it to develop for 10 minutes. If hair is long, you could even twist it up into a topknot while you wait.
4. Rinse well, style and go
Skip conditioner – the mask is all you need. It will leave locks soft, smooth, manageable and ultra-moisturized.
The Color Fresh Mask Collection
There are 11 temporary colors to try – seven natural hues and five vibrant pigments – allowing you to simply shift the tone or go for a full transformation. Let's break each wash-in, wash-out mask down…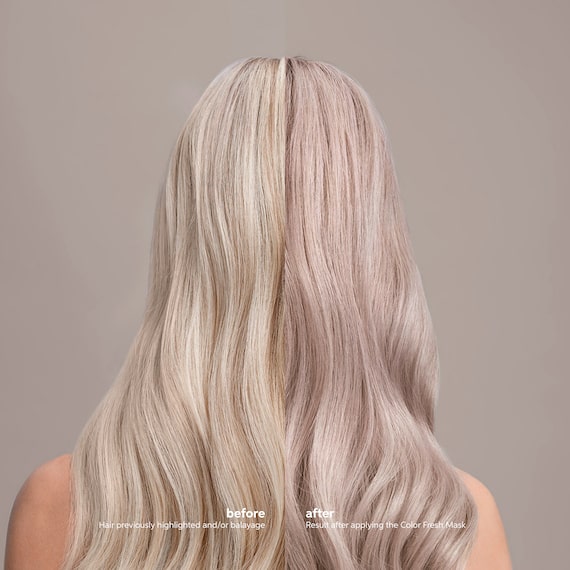 1
1. Pearl Blonde
Pearl Blonde is perfect for existing platinum or icy blondes who are looking to maintain that professional color, while neutralizing any warm tones. The mask gets hair looking shimmery-fresh, all without dramatically adding to or altering the color.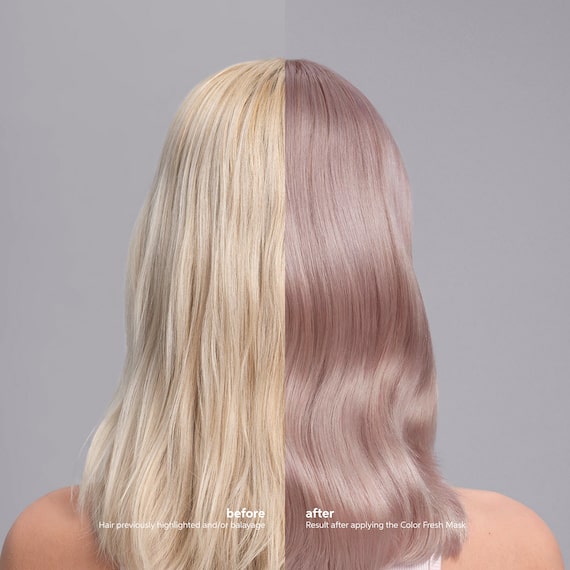 2
2. Lilac Frost
Also designed for use on already-blonde locks, Lilac Frost's anti-yellow formula takes Pearl Blonde's neutralization one step further. This cool hue is giving us chills.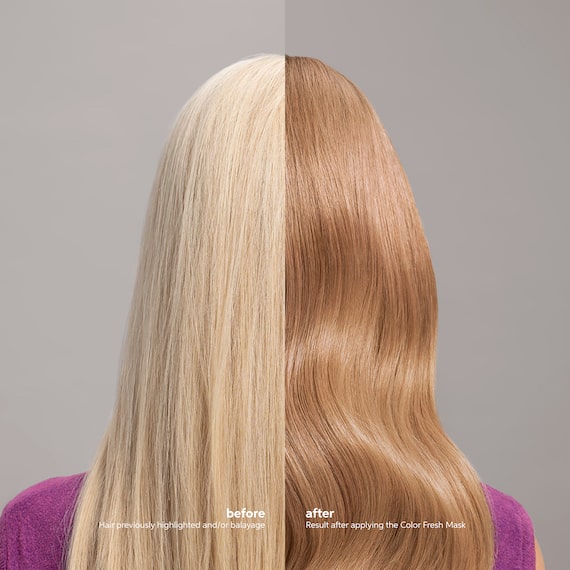 3
3. Golden Gloss
Who doesn't want a Golden Gloss? Made for light blondes or blonde highlights, it adds a softly gilded glow. Just remember: the color from the tube sometimes looks darker than the end result.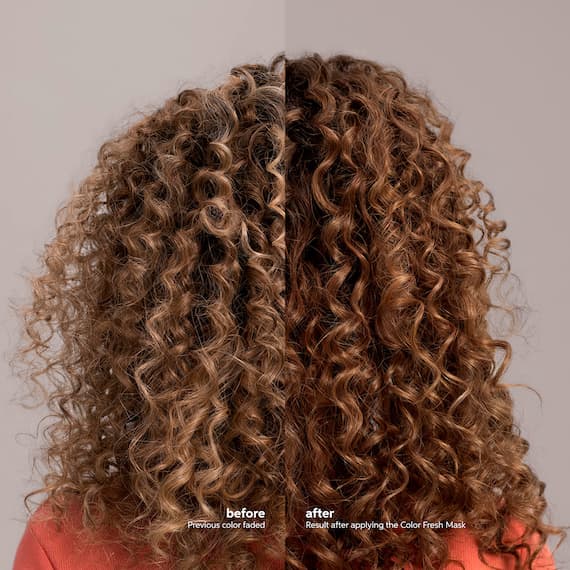 4
4. Caramel Glaze
Like Golden Gloss but deeper, Caramel Glaze gives medium blondes a richer finish, and helps to maintain sophisticated brunette balayage for longer. We all know caramel hair is trending this season. This easy, speedy mask might be the quickest way for you to unlock the look.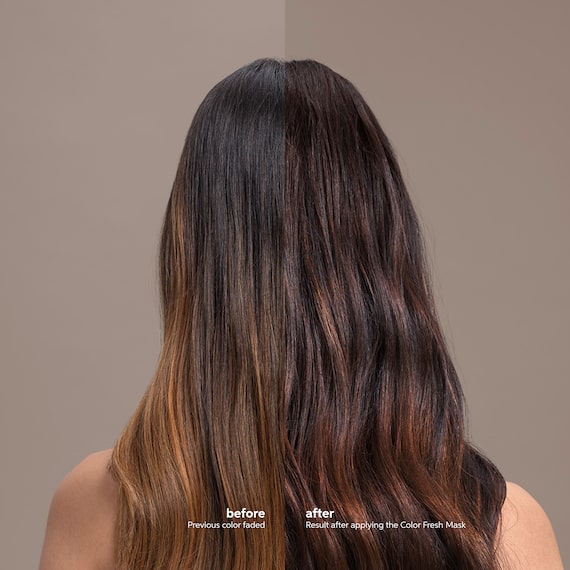 5
5. Chocolate Touch
Enhance chocolate brown hair with Chocolate Touch. This deliciously indulgent mask adds a dose of glossy shine to brunette locks that are looking a little lackluster. It's also ideal for lending depth to hair that has lightened too much, or for refreshing brunette balayage looks.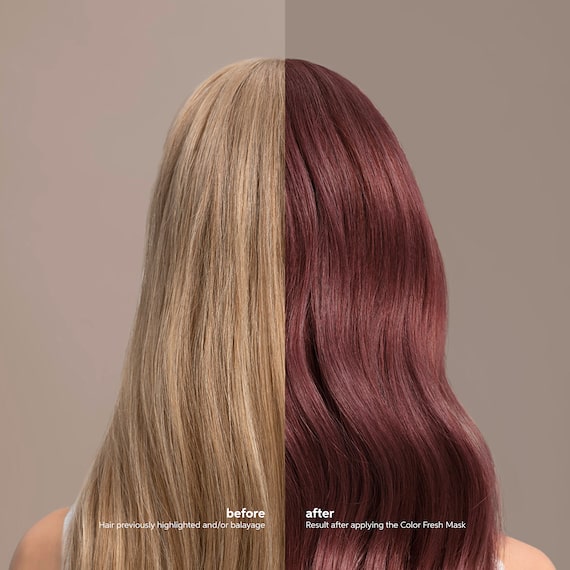 6
6. Rose Blaze
Rose lovers, rejoice. With a hint of a cool pinky tint, Rose Blaze creates a rose gold or rose brown mane, depending on your existing base color. The rules are simple: the lighter the hair, the brighter the rose. If you're blonde, you're going to see the most vivid effects from this trend-setting hue.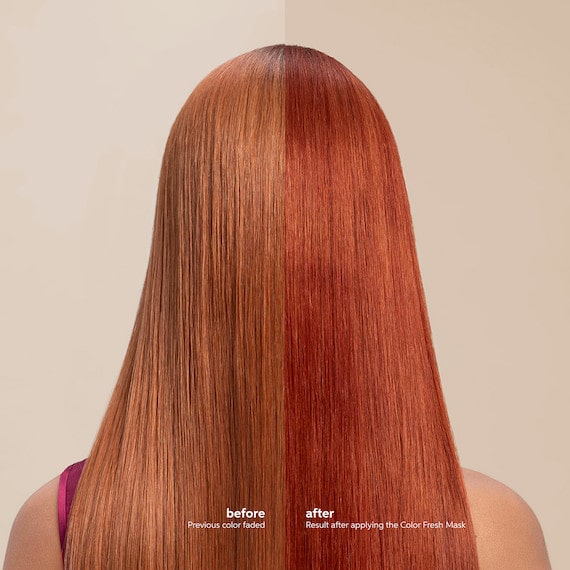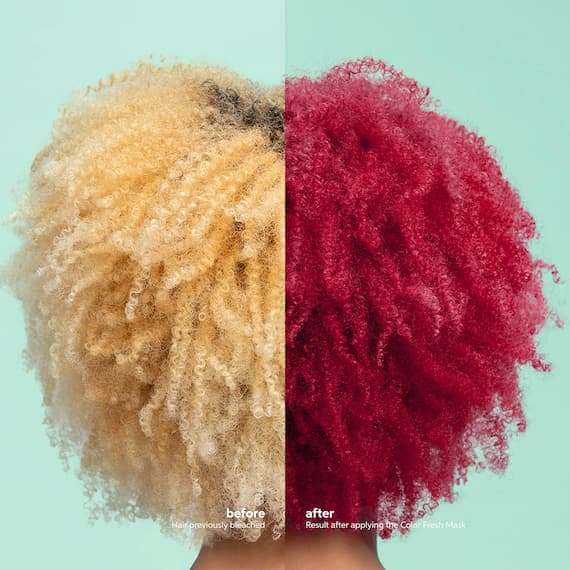 8
8. Pink
Pink – pure and simple. Apply this bold, bright mask to pre-lightened or blonde hair, or use it to maintain the Color Fresh CREATE High Magenta hue from the salon.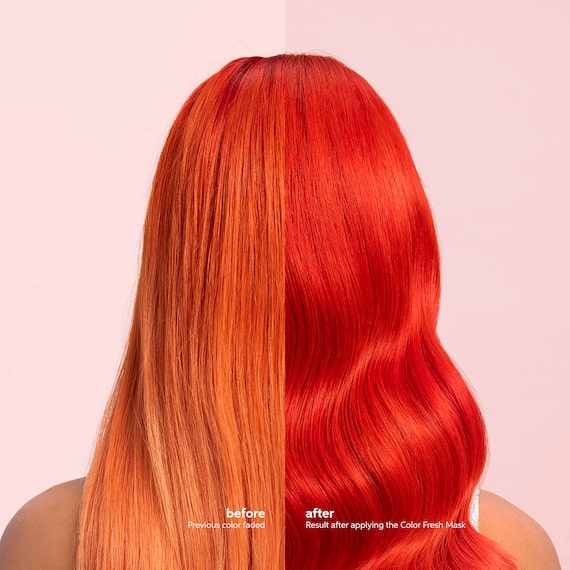 9
9. Red
On existing red hair colors, this cool crimson is going to look incredible. Also try it on light-medium blonde hair for a temporary scarlet makeover that turns heads. #redhairdontcare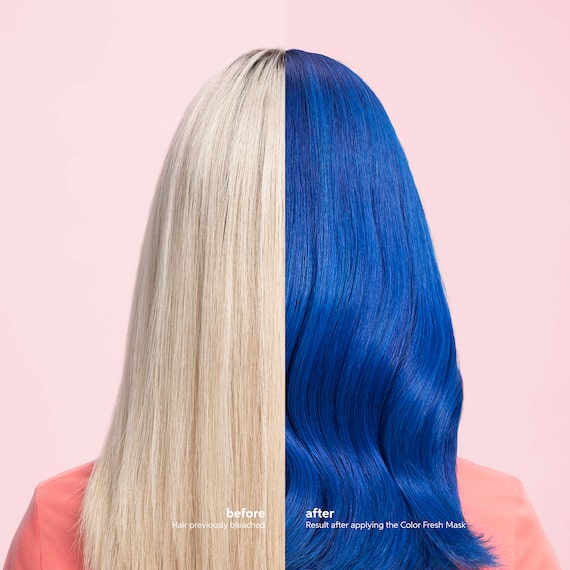 10
10. Blue
Blue always makes a statement. Add a denim finish to blonde locks or elevate an existing Color Fresh CREATE New Blue base with this ultra-striking mask. You'll need a clean, cool blonde base to start with for a true blue finish. If you're a warmer blonde, you'll see more of a teal result.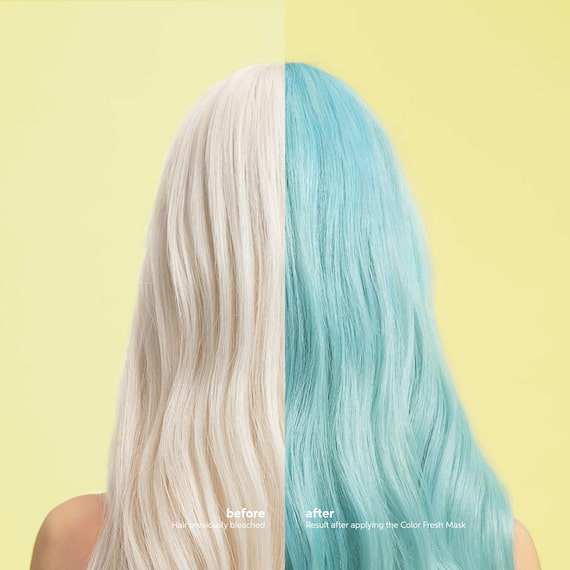 11
11. Mint
Cool, minty-fresh and flawless, this pastel hue turns blonde hair into a marine dream. Apply all over or smooth through mid-lengths and ends for the most mesmerizing #minthair balayage yet.