Why Muted Mermaid Hair Color is Making Waves
You already know that mermaid hair color is one of spring/summer 2019's biggest beauty trends, but how should you actually be wearing the look? We have three words for you: soft, subtle and sheer. This season, mermaid hair is starting to take on a more muted, lived-in appearance, with vibrant purples and teals giving way to true ocean-inspired hues, like marine green and oyster pink.
The shift is proof, once more, that the Insta Vintage movement is in full swing, with clients seeking powdery, filter-effect hair colors that help to bring their Instagram grid to life. And we've got just the thing to help you achieve these muted mermaid manes… Introducing two new Color Fresh CREATE additives, Tonight Dusk and Vintage Blush.
Using Color Fresh CREATE to Go Into the Deep
Color Fresh CREATE (CFC) is our purest, most vibrant semi-permanent formula, which features 12 bold, expressive, intermixable hues for endless color options. Pinks, blues, corals, purples, reds and greens all sit within the CFC family, allowing you to blend all the colors of the rainbow for your more experimental clients. Since the collection launched, we've offered just one mixing additive, Tomorrow Clear, which mixes with the 12 shades to give them a pretty pastelized effect. Now, with the addition of two extra additives, we're unlocking an even wider array of hair possibilities, making that muted mermaid look even easier to achieve.
So, let's break the mixers down. First, you have Tonight Dusk; a blue black additive that, when blended with other Color Fresh CREATE shades, lends a darker, muted edge for an 'into the deep' take on mermaid hair. Meanwhile, Vintage Blush gives bold colors a pretty, powdery, lived-in feel, especially ideal for creating the pink hair color of your dreams. Below, you can see the impact these two new tones have when you start mixing, complete with varying ratios to show you the full effects available. Mesmerizing.
How to Do Muted Mermaid Hair Color
You've got the Color Fresh CREATE formula and you've got the two new additives. Now, let's talk about turning them into something under the sea-worthy. Mermaid hair covers the full kaleidoscope of colors, from aqua blue to coral pink, so anything goes when it comes to choosing an oceanic shade for your client. What you do need to determine is the kind of finish you want to achieve from each hue. Looking for a punchy pastel? A blush of pink? A drainbow (faded rainbow) effect? The mixer you choose makes all the difference.
Case in point: if your client wants to explore Color Fresh CREATE in Neverseen Green, you can add Vintage Blush to get a powdery seafoam shade, or Tonight Dusk for a deep marine green. Just remember that, when it comes to Tonight Dusk, less is always more. So, while you might mix one part Color Fresh CREATE with 20 parts Vintage Blush for a filtered finish, we recommend tipping the scale more towards CFC (20:1, for example) if you're working with Tonight Dusk.
Want more mermaid hair ideas? Here are two ways our Wella Passionistas have been playing with the new additives…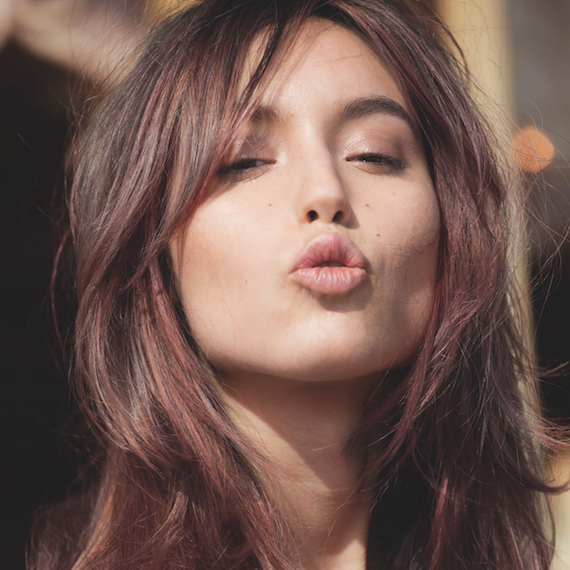 1
Pink Mermaid Hair
There are two pink hair formulas in this honey rose creation. The first is 60g Vintage Blush + 30g Nudist Pink, 2g High Magenta and the other is 60g Vintage Blush, 20g Pure Violet, 5g High Magenta. High doses of Vintage Blush give the overall look a pretty, powdery feel, while alternating two formulas lends the dreamiest depth and definition. We're mes-mer-ized.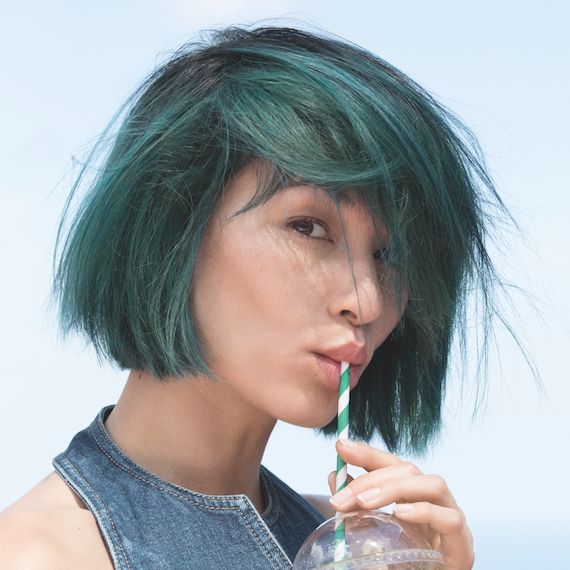 2
Green Mermaid Hair
Tonight Dusk combines with Super Petrol and Neverseen Green to turn this formerly-blonde 'do a bright Aura Green shade. When someone says, 'mermaid hair', this is exactly the sea-inspired color our imagination conjures up. The formulas at play here? 20g Super Petrol, 5g Neverseen Green, 2g Tonight Dusk followed by 2g Super Petrol, 32g Neverseen Green, 8g Tonight Dusk, and a final 90g thwack of Tonight Dusk painted through the lower layers.
How to Maintain Muted Mermaid Hair
Keep muted mermaid hair color looking fresh by swapping traditional shampoos for post-color haircare. For clients working a blend of bold shades, we recommend INVIGO Color Brilliance Color Protection Shampoo and Vibrant Color Conditioner. Make sure you also wash the hair in lukewarm water (never hot!), and use our heat protectant spray, EIMI Thermal Image, to prevent the color fading while you style. Recommend your clients get their next appointment booked in before they leave the salon, so they've already got a color refresh lined up in six to eight weeks' time.
How to Create Mermaid Waves
Mermaid hair color deserves beachy waves to complete that marine dream look. If your client is committed to working tousled tresses daily, prep the hair with the perfect haircut. First, smooth wet strands in a conditioning lotion, like EIMI Perfect Me, before using a comb to create a profile section and cutting one length square. Then, gently razor cut the face-framing layers to add a little extra movement. Use texturizing scissors wherever more volumizing texture is required.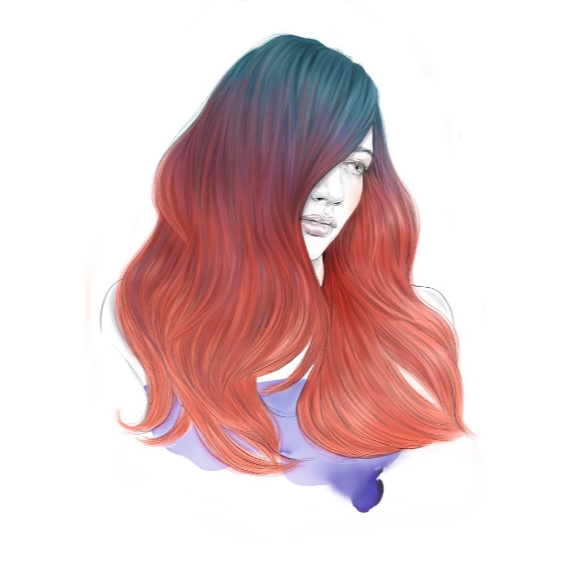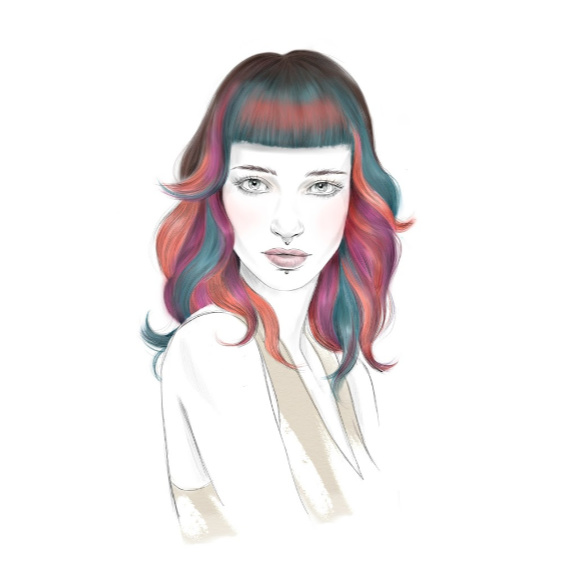 To style, comb EIMI Root Shoot mousse from roots to tips, then scrunch and spritz our salt spray, EIMI Ocean Spritz over the top. Grab a paddle brush and blow-dry locks until they're completely dry.
Next, mist lengths in EIMI Thermal Image and wrap sections of hair around the Pro Curl curling iron, mixing up the width of each section to create a more tousled, less polished effect. Finish by gently ruffling the mid-lengths and ends using your fingers, adding an extra blast of EIMI Ocean Spritz where you want more of a curve and a dose of flexible hold.
Want more hair color inspiration? If multi-tonal is your vibe, check out the Insta-viral gemlights hair trend, or achieve a bolder blue mermaid hair look, courtesy of #ColorCreator Abby Smith. You can also check out endless looks on the @WellaHair Instagram, or head to the Wella Hair Pinterest board for never-before-seen salon tips and hacks.