5 LA-Inspired Ways to Create Sun-Kissed Highlights
When you hear 'Cali hair', what's the first thing you think of? For us, it's sun-kissed highlights – the kind that add chunky, piecey, volume-boosting dimension to every hair color. That's where Californian Luxelights comes in. Inspired by SoCal surfer girls and San Fran city-dwellers, our new Wella color service is a tribute to the Golden State – and golden locks.
Discover how you can create the look with our Californian Luxelights guide. Plus, check out four more ways to achieve the most sun-kissed highlights on the west coast…
What are LuxeLights?
First up, let's give you the lowdown on Luxelights. We first launched this technique last year, offering you and your clients a glossy twist on the traditional gray coverage service. Essentially, Luxelights combines a root touch-up with luminous, light-reflective highlights, so you get a flattering contrast that helps to boost dimension.
Californian Luxelights takes this one step further by veiling lengths in sun-kissed, blonde hues, with extra attention paid to the face-framing layers. Then, an all-over glossing service is applied to achieve sun-shimmery shine. This look is high on gloss and low on maintenance – just the way we like it.
How to Create Californian Luxelights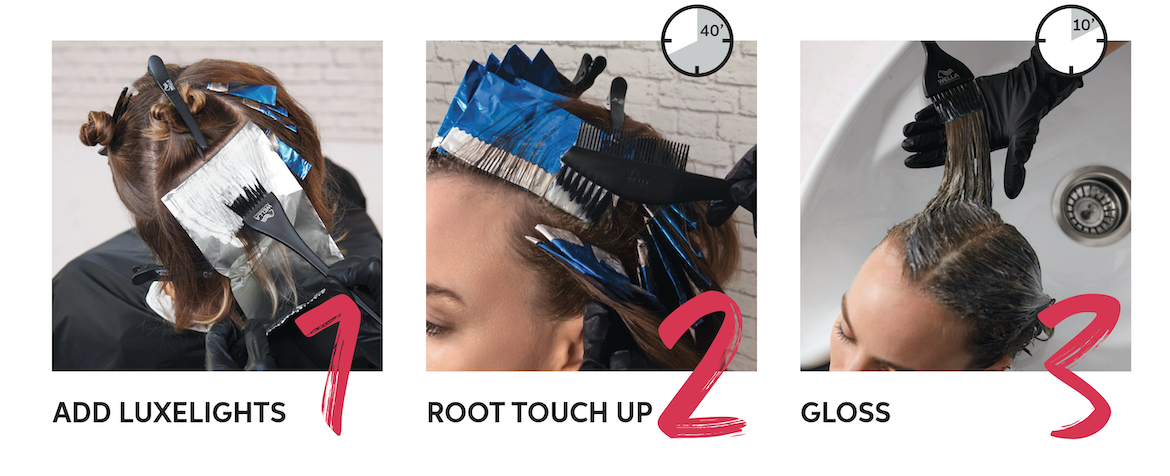 1. Illuminate with Luxelights
Apply your Luxelights first. Mix BlondorPlex with Welloxon Perfect 1.9%, then sweep the formula through chunky slices for prominent hair lightening. Leave the color to develop in foils to elevate the lift.
2. Touch Up the Root
Next, add a root shadow. By using permanent Koleston Perfect, you give your clients up to 100% gray coverage. Blend their target shade with Welloxon Perfect 6%, and brush it through the root area. We used 88/02. Then, when the highlights and root shading have developed, rinse with WellaPlex No2 and a color-kind shampoo.
3. Give Hair a Gloss
Finally, smooth on a root-to-tip gloss using Koleston Perfect + Welloxon Perfect 1.9% + INVIGO Color Service Color Post Treatment in a 1:1:1 ratio. The sun-kissed shade we applied for this look is 9/31. Dreamy.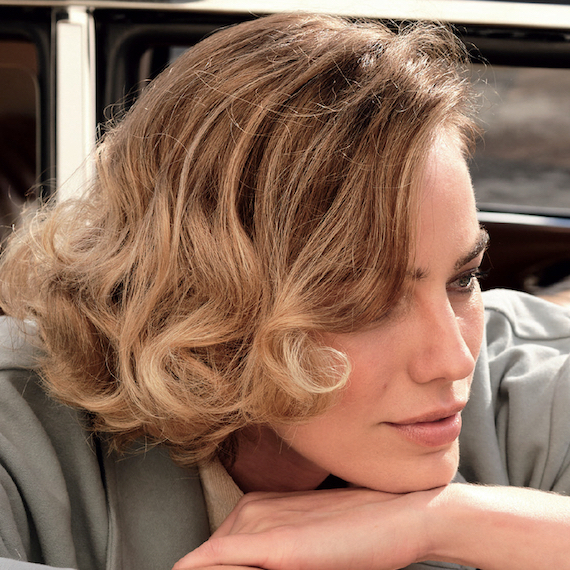 Level Up Your Luxelights
To give your client's Luxelights an extra sun-kissed boost, try these easy, speedy enhancing hacks.
1. Mix Enough Natural In
When you're mixing up that gray-defying root shadow, make sure you add a Pure Naturals shade to your client's desired Koleston Perfect hue. You'll need 1/3 to cover 30-50% gray and 1/2 for 50-100% gray.
2. Use Color-Kind Haircare
When rinsing hair, apply shampoos and conditioners that care for colored locks – and recommend them for at-home use, too. We rate the ColorMotion+ Color Protection Shampoo, Moisturizing Color Reflection Conditioner and Structure+ Mask for keeping sun-kissed highlights looking salon-fresh.
3. Spritz with a Glossing Mist
Complete Californian Luxelights with tousled waves and a spritz of EIMI Glam Mist. Not only does it add weightless, luminous shine, but it also keeps flyaways at bay. Win-win.
4 More Techniques for Sun-Kissed Highlights
Link Cali Luxelights with other highlighting services to help your client achieve a sun-kissed mane. Here are four lust-have techniques to team with a root shadow...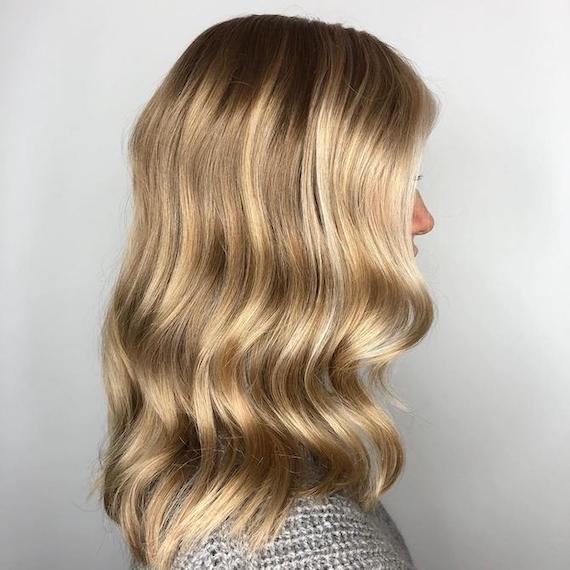 1
1. Babylights
Image Credit: @hairbyhelene.tj
Babylights are micro-fine highlights that mimic the hair color of your childhood summers. They're perfect for finer locks, because they elevate volume in the most natural-looking way. Create this look by taking finer slices during step one of your Californian Luxelights technique. You can go chunkier through the face-framing layers for a statement-making, sun-drenched vibe.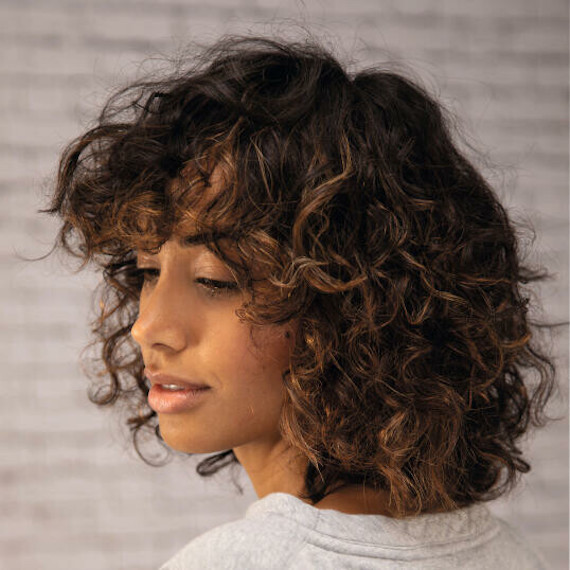 2
2. Twilighting
Make no mistake: Californian Luxelights aren't just for creating a beachy blonde 'do. You can also apply them to darker locks with a twilighting technique. Less sun-kissed and more moonlit, this trend sees golden tones sparkle on a brunette base. Here, Matthias Herzberg used Koleston Perfect 5/71 + 5/0 for the root shadow, followed by 7/75 in the glossing formula.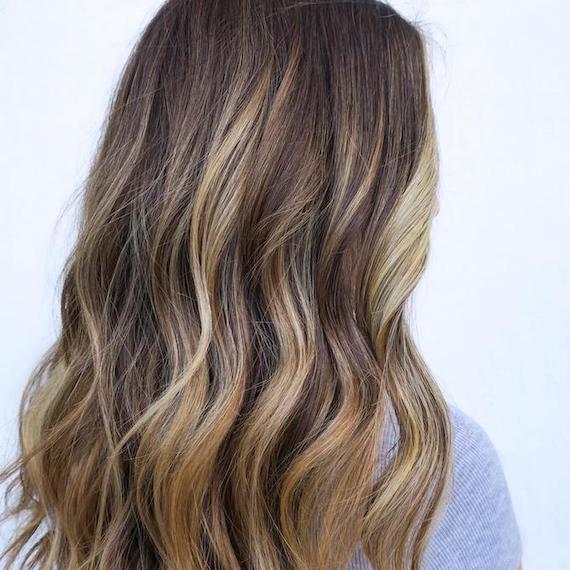 3
3. Moneypiece Highlights
Image Credit: @coloristnat
Show them the money(piece) by bumping up the weight of your face-framing highlights. For this look, a deeper root stretch has been balanced by a thicker ribbon through the front, which gives locks an après-surf feel. You can even create it in three side-by-side slices, with the first starting at the very root. Then, as you get further away from the hairline, start applying the highlights further down from the roots.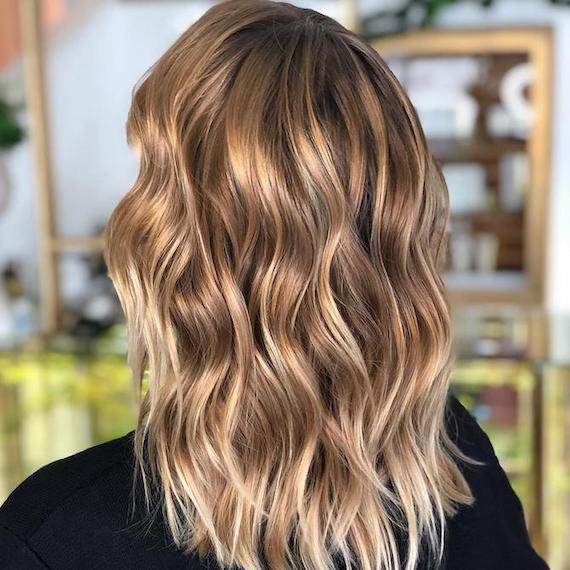 4
4. Lowlights
Image Credit: @stefan_scholz_hair
Working with an existing blonde that would benefit from soft, subtle dimension? Instead of adding highlights, weave in lowlights that break up the brightness and lend a little texture. You can do this with the same color you're applying to the root, sweeping it in fine pieces to avoid a blocky blonde. Think of it like a reverse balayage.