Why You Need Ammonia in Permanent Hair Colour
Ammonia might be the most misunderstood ingredient in the world of hair colour. Throughout the beauty community, there's lots of talk about 'ammonia-free dyes', which can give the impression that ammonia should be avoided. However, there's a surprising truth about ammonia in salon hair colour that all hairdressers should know: in the long-term, ammonia-based products are often better for hair health than the alternatives.
So, let's explore the differences between ammonia and alternatives for ammonia – plus what makes it perfect for the permanent, rich colour of your client's dreams... 
Why Do We Use Ammonia in Hair Colour?
Let's look at how permanent hair colours work. Every permanent shade needs an alkaline agent, as this opens up the cuticles and allows the oxidative hair colourants to enter strands safely. Once inside the hair cortex, a colour pigment is formed that results in a beautiful, high-shine shade. Ammonia is the perfect alkaline ingredient for the job, as it's made up of small molecules that quickly and easily evaporate from tresses after altering your client's shade.
This speedy vanishing act means the ammonia doesn't stay in your client's hair. The colouring process ends as soon as the formula is rinsed out, so locks stay beautifully conditioned. 
And, in case you were wondering, it's the evaporating process of ammonia that makes it briefly smell. That slight smell is actually a good thing, as it means the shade has been achieved and the chemical has left the hair shaft. 
For lightening of up to five levels, reliable grey hair coverage, and pure colour results, ammonia has been safely used in permanent colour across the Wella Professionals portfolio for over 50 years.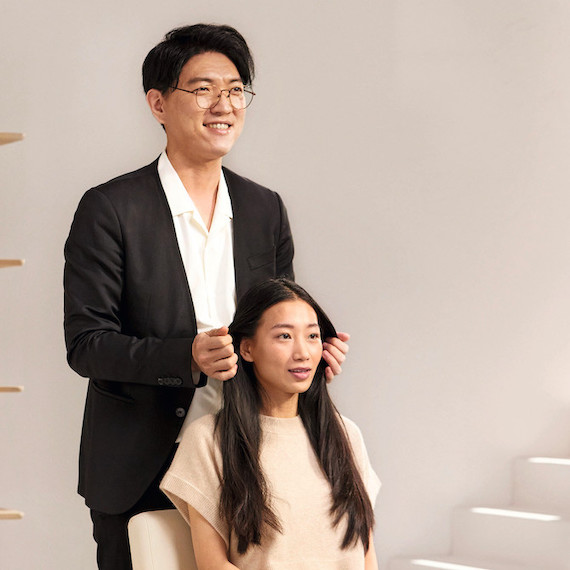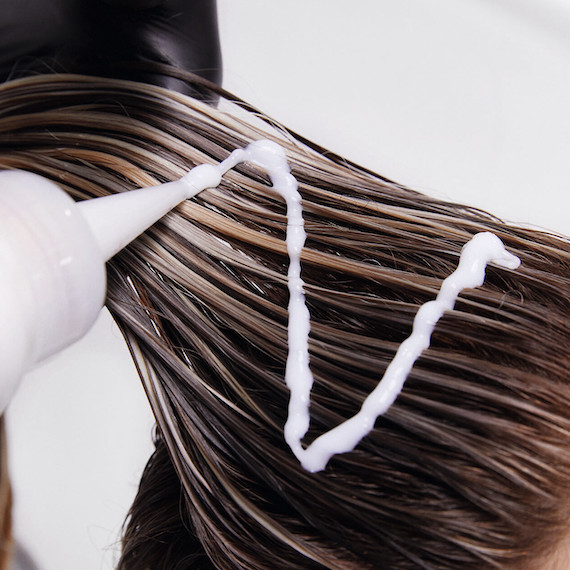 Is it Better to Use Ammonia-Free Hair Colour Products?
Just the existence of permanent ammonia-free hair dye products could make you think these formulas are better for your hair – but our tests reveal that ammonia-based technology in permanent colour actually guarantees less damage over time. 
The truth is that ammonia-free colour is not the same as damage-free colour. Our scientific studies show that, for permanent colour performance (with a lift of three levels or more and up to 100% grey coverage), ammonia protects the hair structure better than the alternative: an alkalizer called MEA.
Like ammonia, MEA is an alkalizer, and its biggest benefit is that it reduces the harsh chemical smell. This is because it's made up of larger molecules that don't evaporate once the dyeing process is done. In a permanent hair colour, you would need high concentrations of MEA to achieve the desired result, but it may stay on your hair even after rinsing with shampoo and water, and cause long-term damage to the hair structure. 
That's why we only use MEA in demi-permanent hair colours, where no significant lightening is required and only small concentrations are needed. A little MEA – as found in the Color Touch collection – is safe and suitable for your clients' locks. But, when it comes to permanent hair colour, and the intensity it offers, ammonia is the best choice of alkalizer for respecting hair's vitality. 
Is Hair Colour with Ammonia Harmful?
Many hard-working beauty ingredients come with allergy risks, so we always recommend that your clients have a patch test before using a new colour product. This isn't exclusive to ammonia hair colours; it's the case with all colour formulas, including ammonia-free colours, those that are made with natural ingredients, or products that claim to be free of chemicals. 
So, in short: no, hair colour with ammonia is no more harmful than any other hair colouring product, as long as:
a) You're working with a professional hair brand that creates high-quality products.
b) You carry out an allergy test on each client before colouring.
So, Let's Recap: What Are the Primary Benefits of Ammonia Hair Colour?
1. It Offers Excellent Coverage and Stunning Dimension
The most vibrant colours can be achieved with ammonia-based hair colours, as they open up the hair cuticles to allow pigment to be formed within hair strands. This results in longer-lasting shades that appear beautifully rich. It also lets you camouflage grey hairs with up to 100% coverage on even stubborn hair strands. 
2. It's Less Damaging Than Alternative Ingredients
Unlike ammonia substitutes, ammonia evaporates throughout the colouring process. This is because the actual ammonia molecule size is small, which enables it to vanish from each strand of hair with ease. As it doesn't stick around, ammonia causes less hair damage than the molecules in some ammonia alternatives, which can remain on hair and keep on developing even after shampooing.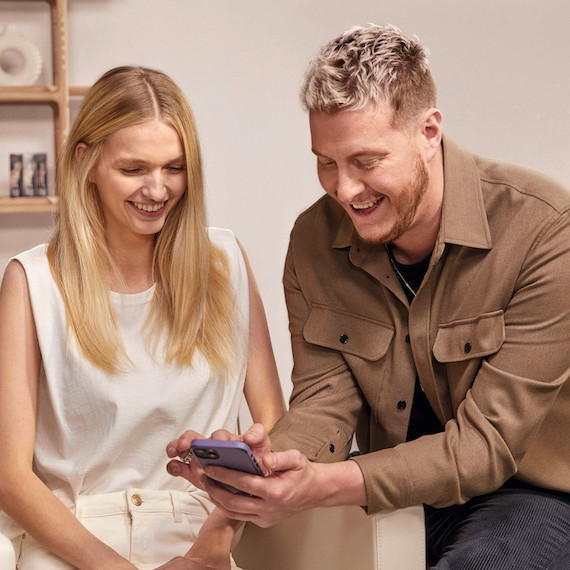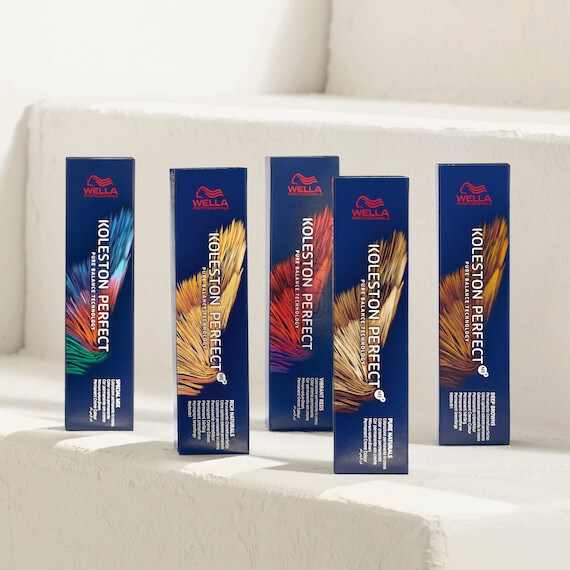 The Permanent Hair Colour Products to Know
For Intense Colour With High Precision: Koleston Perfect
With a wide range of hues to choose from – from natural colours to bold shades for rainbow hair looks – Koleston Perfect is the perfect permanent product for pure intensity. The colouring agent harnesses the Metal Purifier, which helps prevent hair damage caused by metals wherever the colour is placed. Plus, its built-in ME+ dye molecule minimizes the risk of developing a new allergy to hair colour*. Always trust Koleston Perfect to provide healthy-looking hair and ultra-precise shades – colour after colour. 
For Shiny Hair With a Light-Reflective Glow: Illumina Color
For beautiful shades with superior light reflection – in any light – reach for Illumina Color. Suitable for all hair types, it gives a natural hair look that you can take to the next level with the Illuminage technique. There's also a palette of Opal-Essence by Illumina Color hues, which veil locks in a metallic sheen in shades of Platinum Lily and Silver Mauve. Dreamy. 
How to Care For Colour-Treated Hair: 3-Step Hair Care Regimen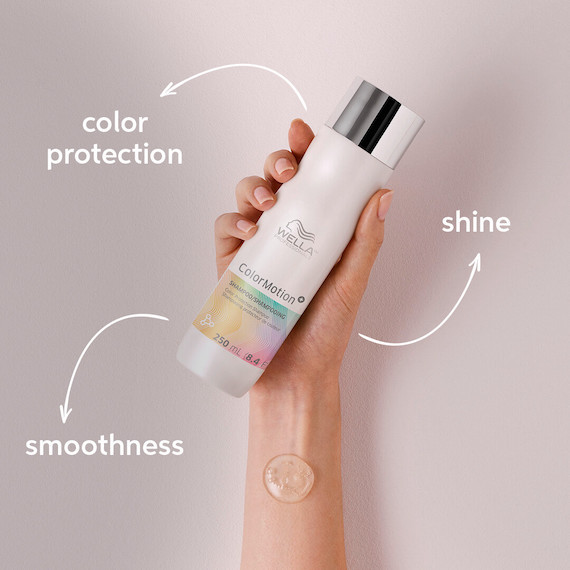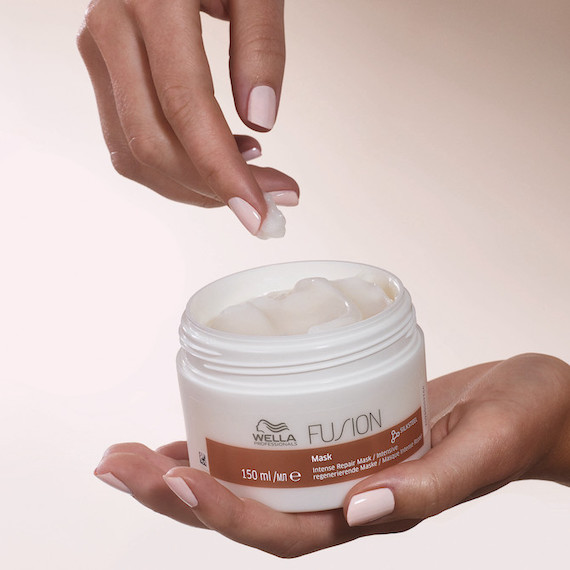 1. Apply a Scalp Primer Before Colour
If your client is prone to scalp irritations and itchiness – and you're colouring hair from root to tip – apply a scalp primer before sweeping on their shade, like the Marula Oil Blend Scalp Primer. It forms a protective layer over a sensitive scalp to prevent skin irritations and reduce discomfort, yet it doesn't compromise the finished colour result. It's great when you're lifting locks to achieve pre-lightened hair too. 
2. Recommend Nourishing Shampoos
Before your client leaves the salon, make sure they know how important it is to use a colour-kind shampoo that keeps hair soft. Our go-to for nourishing and shielding in one is ColorMotion+ Color Protection Shampoo. If your client has a sensitive scalp that's prone to flakes, they may also want to add an anti-dandruff shampoo to their routine; one with a gentle conditioning formula that rebalances the scalp, like INVIGO Balance Anti-Dandruff Shampoo. 
3. Introduce Clients to Conditioning Treatments
Coloured hair looks its best when it's beautifully hydrated, so remind your client to indulge in weekly treatments that prevent brittle hair. For intense moisture, the Fusion Intense Repair Mask is a must, with a rich, creamy texture that pampers damaged locks and prevents breakage. Meanwhile, in the salon, your clients can book in for a Fusion Amino Refiller service, which refills fragile strands with a boost of amino acids that penetrate deep down. Suggest the latter for sensitized or highly porous strands in between colour appointments. Locks will appear healthier and feel stronger after one session.  
Now you know about the benefits of ammonia-based formulas – and the effects of ammonia alternatives – you can choose your permanent colour products with confidence. Follow with salon-certified hair care products that perfect and protect, and your client's locks will appear healthier than ever before.
* For people not allergic to hair colourants. Although the risk of developing a new allergy is reduced, there remains a risk of allergic reaction that can be severe. Always perform an Allergy Alert Test 48h before each colouration. Strictly follow safety instructions. If your client has ever experienced an allergic reaction to hair colourants, you should not colour. ME+ is present in specific shades of Pure Naturals, Rich Naturals, Vibrant Reds, Special Blondes and Deep Browns of the Koleston Perfect brand.