Try This If Your Client's Scalp is Sensitive to Colour
Picture the scene: your client is asking you for root-to-tip highlights or an all-over red shade, but their scalp is sensitive to hair colour. Every formula leads to a tingling or slight itching… So, what should you do? You don't want them dealing with discomfort every time they visit the salon, but you're also wary of telling them their dream hue isn't possible. That's where our tips and tricks for comforting a sensitive scalp come in – featuring a new primer that can help you calm skin during a colour service.
Here's your complete guide…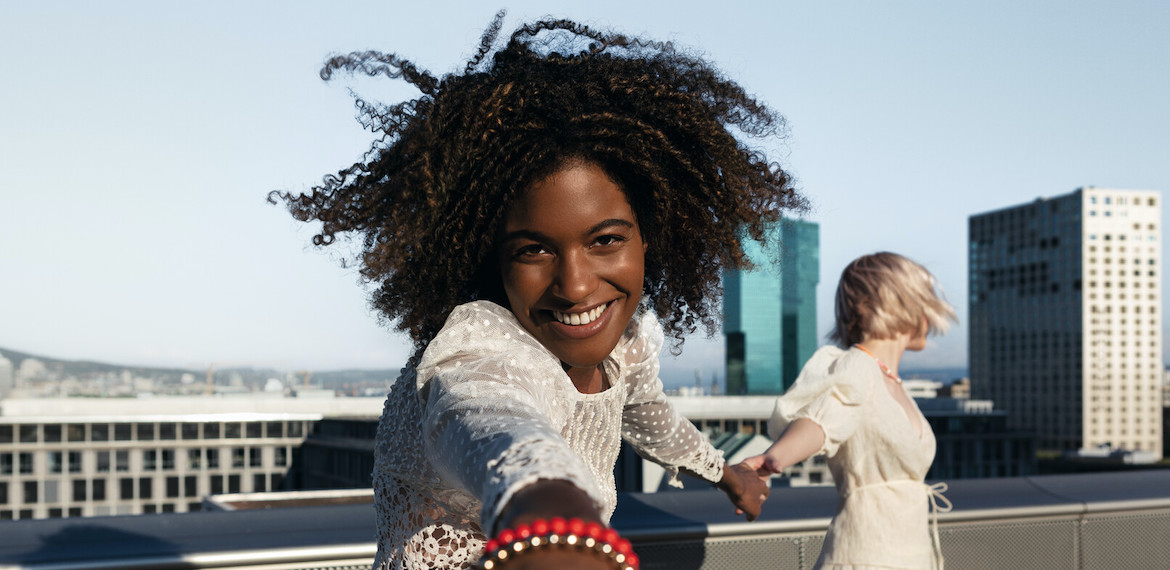 1. First, Carry Out an Allergy Alert Test
Before you book your client in for colour, make sure you carry out an allergy alert test. While these tips can help you reduce sensitivity, there's no technique for avoiding an allergic reaction. Mix a small amount of their chosen hair colour formula with the appropriate hair developer, apply it to the inside of their elbow, then leave on the skin for the full development time, before rinsing – no soap or shampoo. See how their skin responds. If you and your client see no change in the skin (such as redness, irritation or a burning sensation) then you're ready to move on to your colour application.
2. Know the Signs of an Allergic Reaction
Sensitivity and allergies are two very different things. Be aware of the signs of an allergic reaction, so you know when it's time to seek medical advice. The allergy alert test should prevent such situations from arising but, just in case, these are the symptoms you need to look out for:
 Skin discomfort that becomes severe, resulting in a rash, swelling and blistering.
 Symptoms that go beyond the application area.
 In rare cases, shortness of breath, faintness or dizziness may occur.
3. Understand What Causes a Sensitive Scalp
The tingling or itching that sensitive-scalped clients experience is caused by a chemical reaction. It happens when peroxide is freshly mixed with the colour cream, and then comes into direct contact with the skin. This sensitivity can vary from day to day, depending on a number of factors. These include:
Your Client's Hair Wash Schedule
If your client washes their hair on the same day as a colouring or lightening service, this could leave their scalp feeling a little drier and more delicate. Recommend they skip shampoo on the day of their appointment, so they don't rinse away natural oils.
The Natural Condition of Their Scalp
As with skin on any area of the body, your client's scalp can be prone to inflammatory conditions, such as acne, rosacea, atopic dermatitis, psoriasis and even sunburn. If the latter is present, avoid hair colour until the burn has soothed. Suggest your client waits a few days before coming back to the salon.
Their Monthly Cycle
Believe it or not, hormones and your client's monthly cycle can affect how sensitive their scalp is. This is because their natural sebum production fluctuates. If sebum levels are low, the hair follicles can become drier, leaving their scalp susceptible to flakiness and itching.
4. Apply a Sensitive Scalp Protector
You could colour off the scalp to lessen skin sensitivity – but why compromise? If your client wants close-to-scalp lightening or brightening, apply a primer first. The Marula Oil Blend Scalp Primer creates a moisturizing layer that protects their scalp, instantly reducing discomfort during oxidative and lightening services. FYI: marula is a supremely nourishing oil that's known for cosseting delicate skin, and yet it's lightweight enough not to alter or dilute colour formulas. Follow these steps for easy application: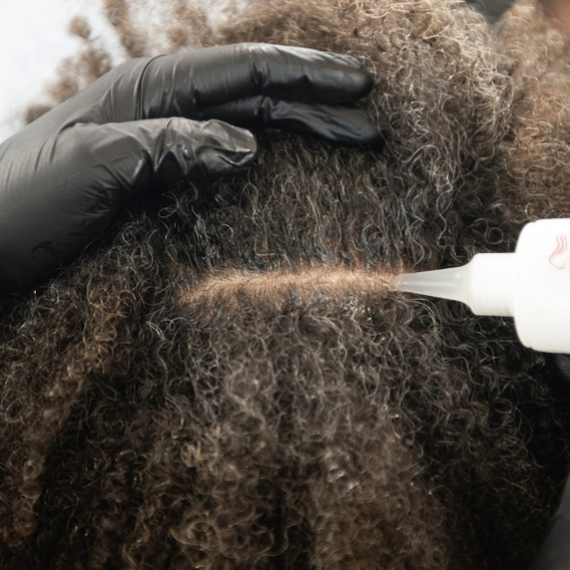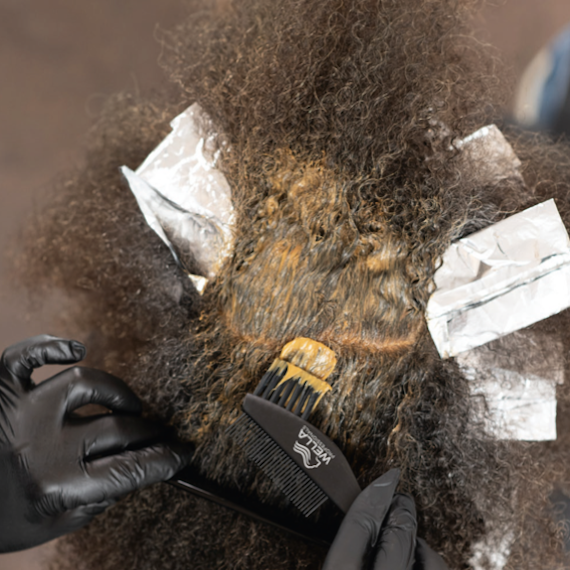 Section and Smooth Through
Section your client's hair so their scalp is visible, then apply the Marula Oil Blend Scalp Primer using the targeted nozzle. Squeeze it directly into the roots of hair, then massage with fingertips. Make sure you only use a touch – saturating the scalp can affect the final colour result.
Leave the Primer in Their Hair
You don't need to rinse the primer out, nor should you dry it into roots. Simply leave it in. Sensitive scalps will be instantly safeguarded, ready for the lightening or colouring step.
5. Use a Gentle Hair Lightener
The primer protects your client's scalp during all Wella colour services, but you can bump up the effects further by making Blondor Soft Blonde Lightening Cream your hair lightener of choice. Specially designed for on-scalp application, it's a gentle formula that protects from moisture loss. Plus, it offers up to seven levels of lift. Use it for highlights or a root-to-tip blonde.
6. Wash Locks with a Balancing Shampoo
It's not just lifting and colouring that can cause scalp sensitivity; certain shampoos and conditioners can also aggravate delicate skin. When it comes to rinsing colour, treat clients prone to flare-ups with a gentle, fragrance-free shampoo. We love INVIGO Senso Calm Sensitive Shampoo for a scalp-kind lather. The INVIGO Senso Calm Sensitive Mask provides extra relief to red, stuffy skin. Apply to roots and ends, leave it on for five minutes, then rinse.
Finally, we recommend you apply INVIGO Post Color Treatment or ColorMotion+ Express Post Color Treatment to the hair and scalp after any colour service. This step helps to restore the hair natural pH. Meanwhile, Blondor Seal & Care should be used after Blondor lighteners. Again, this will help to rebalance and neutralize pH levels from root to tip.
Itching, be gone.