Discover Illuminage: The Secret to Sun-Kissed Hair
What could be dreamier than sun-kissed hair? Locks that look like they've spent days lapping up the warm rays, dappled in seamless, soft highlights that hint at a far-flung getaway. There are few things more luxurious, and only the finest techniques will help you create the look – which is where Wella's signature color technique Illuminage steps in.
Created by Wella Professionals Global Ambassador Romeu Felipe, Illuminage unlocks sun-kissed tresses all year round, from breezy winter 'lights to a warm summer glow. Want the full lowdown on this twist on balayage? Here, we reveal how to create the look, including formulas to help you create Signature Blondes with the most seamless transitions...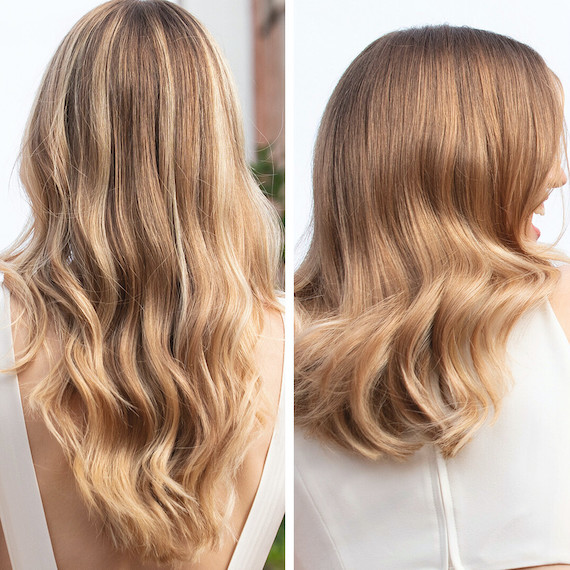 What is Illuminage?
To understand Illuminage, you first need to understand, what balayage is. Let us shed some light: the clue's in the name, as balayage is the French word for 'sweeping'. That's exactly the gesture you should use when you're applying balayage, stroking hair with a pre-lightener, like BlondorPlex, through sections of hair that need a little extra lightness. This freehand painting technique is also key to Illuminage, lending a bespoke finish to every head of hair.
However, there are two key differences between Illuminage and balayage, and the first is in the placement of those lighter, brighter ribbons. While a traditional balayage technique puts the focus on mid-lengths and ends, Illuminage lends a more luminous, lit-from-within effect, with an emphasis on the face frame. How, exactly? By contouring and accentuating the face-framing layers, as well as gradually lightening the lengths and ends for a softer halo of brightness.
The second key difference lies in the products you use. Both balayage and Illuminage team beautifully with BlondorPlex, which is a bond-strengthening hair lightener that offers up to 97% less hair breakage. Yet, while balayage can be completed with almost any toning or glossing service, the final step of Illuminage should always be light-reflective, permanent Illumina Color. It's this beautifying, sheer color formula that helps to enhance the natural highs and lows in the hair, taking those face-contouring 'lights to even more dazzling heights.
7 Illuminage Tips for Colorists
Are you a colorist creating Illuminage for your client? Follow these top tips to get a flawless finish every time…
1. Use Illuminage Clear Sheets
Typically, balayage is achieved with open-air lightening, which results in a slightly softer lift. However, for Illuminage, you can use the clear sheets for separation, additional lightening and visible control.
2. Lighten the Perimeter
Getting a halo effect from Illuminage is all about brightening the perimeter of the face, so make sure you focus pre-lightener in this area. Feather lightness to the hairline to brighten and accentuate. You could also add in some graduated layers to really help contour your client's features.
3. Create Tension
In the hair, that is. When you're lightening sections around the hairline, elevate the hair slightly up and away from the face to create tension, which allows you to apply color more evenly. Then, sweep the color in fine motions for highlights that truly sparkle.
4. Keep the Crown Natural
For the softest finish, sweep BlondorPlex away from the crown, so the roots here remain natural. This ensures Illuminage looks sun-kissed and seamless without changing your client's color too dramatically. 
5. Build the Brightness Up
Gradually layer up BlondorPlex through each strand. Go light and gently feather the pre-lightener onto the hair instead of loading on too much at once.
6. Choose Complementing Colors
Work with your client to find shades of Illumina Color that leave their complexion looking radiant. For a more muted finish, match the undertones in their color with the undertones of their skin (cool on cool or warm on warm), or for extra brightness, pick a tone that contrasts (warm on cool or cool on warm). The choice is up to them.  
7. Illuminate With Shine Spray
Always finish Illuminage with some extra glow, courtesy of a shine spray. EIMI Glam Mist delivers boundless sparkle that encourages each painted ribbon to catch the light. Spray directly onto locks or, if your client's tresses are fine, mist it into palms of hands and lightly smooth over the surface of hair.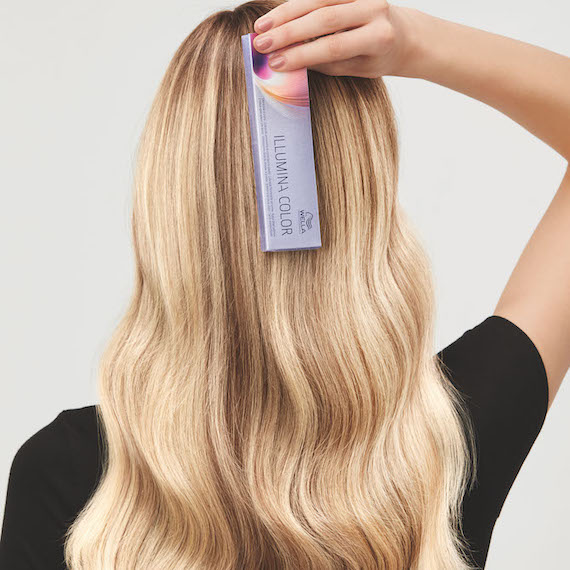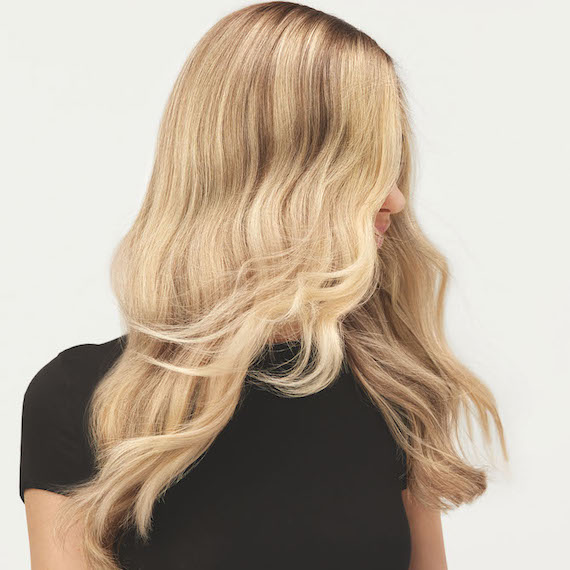 3 Signature Blondes Illuminage Color Services to Try
Illuminage has evolved. Part of the Signature Blondes portfolio of services, you can now work this technique three ways to offer your client the most bespoke results. 
"Signature Blondes means to me a blonde look that you can easily identify the colorist who created it," says Wella Professionals Ambassador Zach Mesquit. "It should reflect the colorist's style of work and the client's unique style." And that's exactly what Illuminage does; it's all about unleashing your creativity. 
So flaunt your flair for blonding services with these three takes on Illuminage, from the original sun-kissed look, to the new, seamless and striking 'Ultra' edition...
For Accents and Sheer Results: Illuminage
This is the original Illuminage: a balayage with ultra-natural effects, creating seamless transitions of highs and lows for radiant, multi-tonal reflections. The highlights you sweep on should frame the face and enhance the perimeter of locks, giving you sheer ribbons that look like they could have been lifted by the sun's rays.
Follow these steps:
1. Lightening
Mix up two lightening formulas: 30g Blondor Freelights + 45g 9% + 2ml WellaPlex N°1 and Illumina Color 30g 8/93 + 20g 9/19 + 40g 9%. Take large zigzag sections, gently backcomb the peaks of the zigzag, and feather the Illumina Color formula close to the root area, lengths and ends. Isolate with clear sheets. Then, take the valleys from the zigzag and feather Freelights from the mid-lengths to the ends, before also isolating with clear sheets.
2. Root Shadowing
On damp hair, begin at the nape and apply a subtle root shadow color just away from the scalp. Bring it down by approximately 7 cm to the mid area, while simply root tapping through the front and hairline.
3. Blonde Toning
Create two blonde Illumina Color formulas for a multi-tonal finish. These hues should complement each other while being one or two shades apart for sheer contrast. Separate the perimeter from the diamond section at the crown, and apply the lighter of the formulas from the mid-lengths to ends through the perimeter section. This creates a face-framing glow. Then, through the diamond section, sweep the darker hue of the two formulas through the mid-lengths, before returning to the light shade to enhance the ends.
Watch the original Illuminage in action:
For Clarity and Contrast: Brazilian Illuminage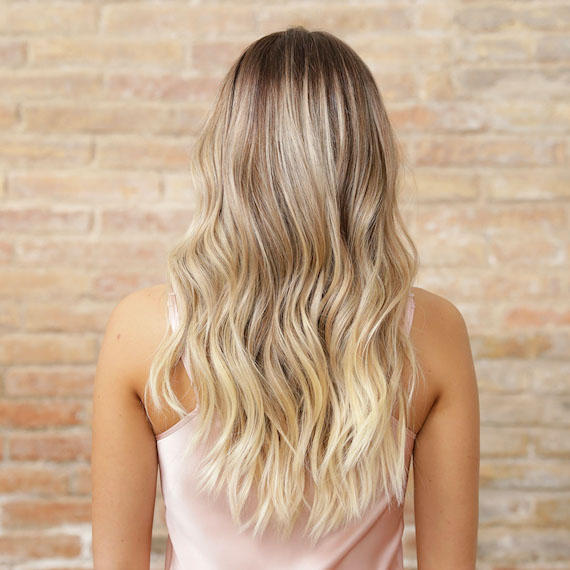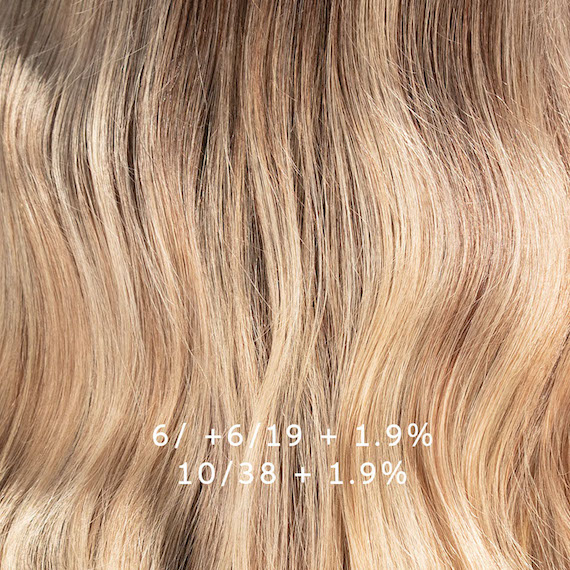 Accentuate contrast to frame the face and lengths of your client's hair. A Brazilian Illuminage achieves just that by creating clarity and boosted brightness, still with a seamless finish. The trick is to craft a shadowed natural root that features threads of brightness, which then melt into enhanced lightness on the ends for a Signature Blonde with impact.
Follow these steps:
1. Lightening
Mix up 60g BlondorPlex + 90g 6% and begin painting it through hair. Accentuate contrast with back-to-back large weaves and zigzag panels, taking care to backcomb triangle sections for diffused roots. Work through the fringe with slices to create the face frame. Adding another triangle on each side gives your client extra complexion-boosting brightness.
2. Root Shadowing
After rinsing the developed lightener, add a root shadow using Illumina Color. Work it in horizontal sections, finishing at the front hairline. Through the crown, sweep down to the mid-lengths of locks for added contrast, but keep the shadow minimal on the face frame so you achieve maximum radiance. 
3. Blonde Toning
Tone locks with a light, bright shade of Illumina Color on a level 9 or 10. Apply the color to the mid-lengths, ends and face frame to complete the look. Brazilian Illuminage, unlocked.
Watch Brazilian Illuminage in action:
For Seamless and Striking Blends of Light: Ultra Illuminage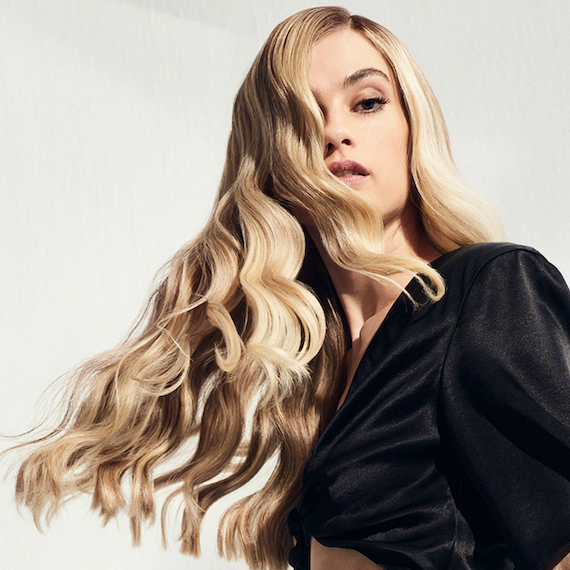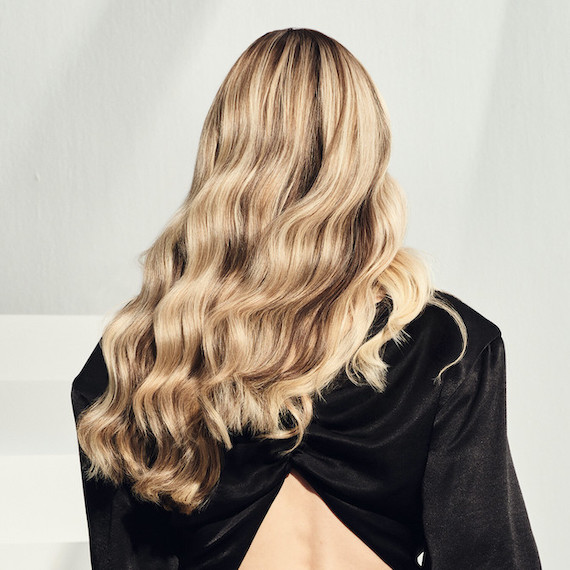 If your client wants a bright blonde that starts closer to the root, with light-reflecting highlights, introduce them to Ultra Illuminage. It's as close to an all-over blonde as balayage gets. The toners you use for this look should feature a hint of gold for elegant warmth, with beautifully seamless blends that feel beachy and bold, come rain or shine. 
Follow these steps:
1. Lightening
Mix up 30g BlondorPlex + 45g 4%. Apply in delicate weaves around the hairline, then create zigzags and weaves through the rest of the hair to create a natural effect. Make sure you sweep the lightener just slightly away from the roots.
2. Root Shadowing
Once the lightener has developed, rinse thoroughly and apply WellaPlex N°2 Bond Stabilizer. Leave this on for 10 minutes, shampoo out, and rough dry hair ready for the root shadow. The root shade could be anything from a mid brown hue to a dark blonde color. Divide the hair, leaving the hairline out, and tap the color at the roots. Leave for five minutes.
3. Blonde Toning
At the basin, apply a light, bright Illumina Color toner to the lengths, ends and hair line, then allow it to develop for up to 15 minutes. The resulting radiance is the definition of Signature Blondes.
Now you know what it takes to create Illuminage, it's time to give your clients that sun-kissed glow. Try it out yourself, and don't forget to share your masterpieces on Instagram by tagging @WellaHair.