What are Teasy Lights? Your Glow-Boosting Guide
Make way for a new highlighting technique. Teasy lights is the next sweeping trend to watch, giving clients a fresh way to work a head of glistening ribbons that shimmer from root to tip. Here, we reveal exactly what teasy lights are, how you can create the look for your clients, and five ideas to try in the salon. Reach for your teasing comb and take note of these tips…
So, What are Teasy Lights
If you're giving your clients teasy lights, you're creating an eye-catching mix of balayage or foilyage (or both), alongside traditional root-to-tip highlights. The high-low ribbons make freehand painting feel even more bespoke and allow you to play with the intensity and dimension of your client's color. But wait – where does the 'teasy' part of the name come from? The term was dubbed because this technique involves teasing strands before you apply hair lightener, resulting in a softer, more diffused effect.
What's the Difference Between Babylights and Teasy Lights?
They're both lightening techniques, but while one (babylights) focuses on the width of your weaves, the other (teasy lights) is all about mixing up your pre-lightener painting and teasing the hair. Babylights are micro-fine highlights that can actually be worked into a teasy lights creation. For example, you could combine foilyage with root-to-tip babylights for a natural-looking finish. All you have to do is tease and wrap smaller sections of hair up in foils, then add strokes of balayage in between. It's a quick twist on teasy lights that gives locks a subtler glow.
How to Create Teasy Lights
1. Tease Sections of Hair
Once you've mapped out where you're going to apply your client's highlights, babylights and balayage, start gently teasing the sections with a fine-toothed comb. Don't go back combing crazy – you're simply fluffing up the strands in preparation for pre-lightener. We recommend never backcombing a section more than three times. 
2. Add the Luminous Lights
Next up, apply your pre-lightener. We recommend Blondor Freelights for your balayage, because it has an adhesive mass that means it won't smudge or bleed onto other strands. Then, use BlondorPlex for your client's foiled highlights. Lightly brush these formulas over the top of the teased sections of hair. As for how many highlights and how much balayage, the choice is up to you and your client. Some like an even ratio, while others prefer a high volume of balayage with just a few face-framing highlights for more of a contrast.
3. Rinse, Tone and Glow
After the balayage and highlights have been lifted to the correct underlying tone, take your client to the sink and neutralize the hair lightener with Blondor Seal & Care. You may find those pops of blonde are already looking flawless, but often you'll need to apply a toner over the top to personalize their shade. Use Color Touch for intense vibrancy and shine, Color Fresh for gentle color enhancing, and Illumina Color for sheer color results or Koleston Perfect for rich, healthy-looking color, Shinefinity Color Glaze tones with a beautiful shimmering veil of color with zero lift. 
4. Wash Color Out and Neutralize
Finish up your client's teasy lights service by washing out the toner with INVIGO Color Brilliance Color Protecting Shampoo. Neutralize hair using Wella Professionals Service Color Post Treatment, before drying and styling hair to perfection. Teasy lights are ready to go.
5 Teasy Lights Looks to Try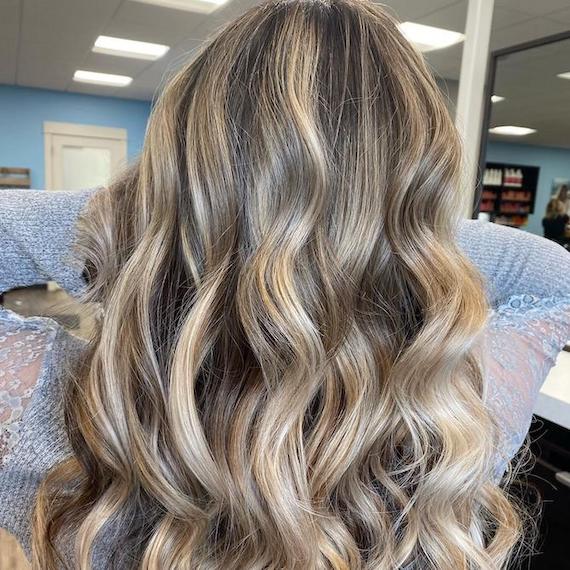 1
Cool Blonde Teasy Lights
Image Credit: @lyndshuvhair 
Ash blonde highlights intertwine with blended balayage in this dreamy creation, which was toned to cool, crisp perfection using Color Touch 10/6+ 9/97 + 7/86 for just 10 minutes.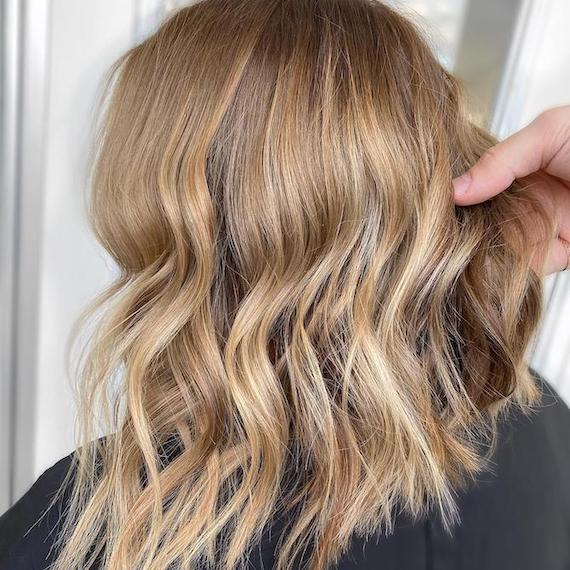 2
Golden Blonde Teasy Lights
Image Credit: @williamnewberryhair
While blended babylights appear all throughout this sun-kissed golden blonde, brighter balayage lends a boost to the mid-lengths and ends, screaming 'surfer girl'. BlondorPlex + 6% is responsible for each and every seamless ribbon, and Illumina Color 8/69 gives the 'lights their luminosity. It's a beachy masterpiece.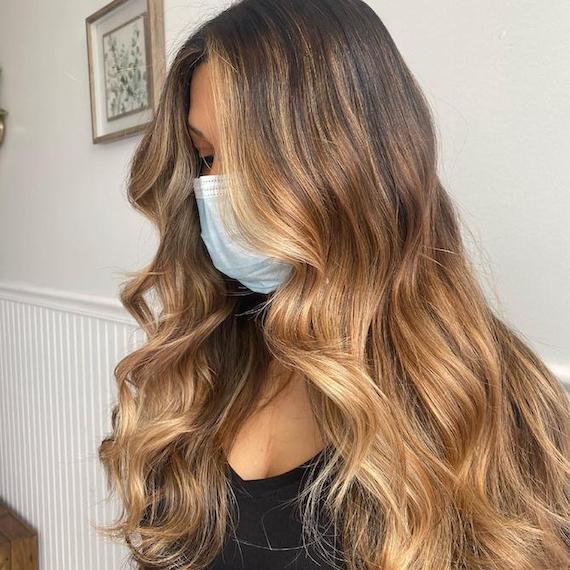 3
Teasy Lights on Brown Hair
Image Credit: @hairbyangelaalberici
On brown hair, try focusing the root-to-tip teasy lights through the face-framing layers, then paint the balayage across the full width of hair for a striking contrast. In this creation, the 'traditional' highlights break up the depth of the brunette, allowing the light pieces on the mid-lengths and ends to blend more seamlessly.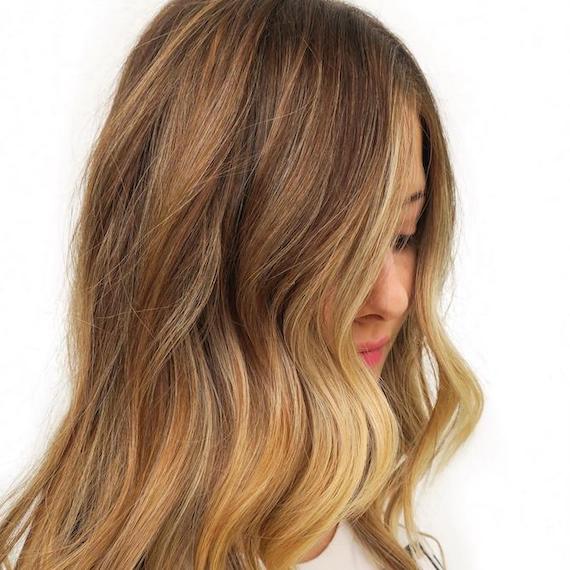 4
Teasy Lights with a Money Piece
Image Credit: @coloristnat
A money-piece ties all that back combed balayage together flawlessly, as demonstrated in this radiant teasy lights look. To recreate the effect, brighten up the face-framing layers, add some chunky highlights through the crown, and then paint balayage in generous slices. Try demi-permanent Color Touch 8/38  to tone to a rich caramel blonde hue.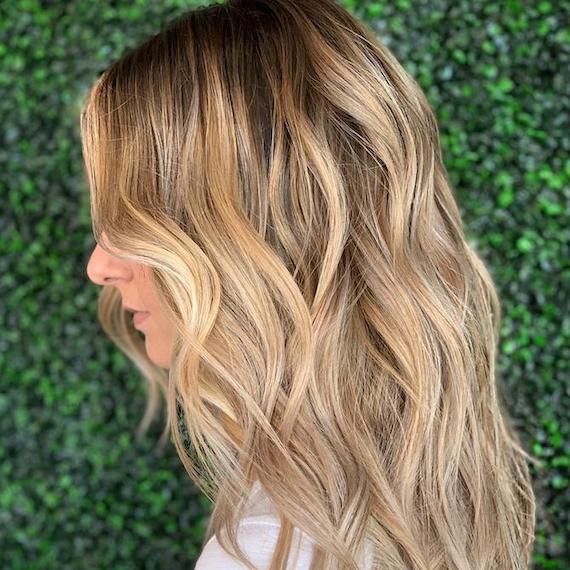 5
Honey Blonde Teasy Lights
Image Credit: @littleladyblues
There's so much dimension in these honey blonde teasy lights. A low volume of root-to-tip highlights were interspersed with balayage and an Illumina Color 6/16 + 1.9% root shadow. Then, all teased and pre-lightened sections were toned using 8/69 + 9/60 for soft and sweet honeyed results that radiate shine.
How to Maintain Teasy Lights
There are four key products that belong in every blonde client's hair color care kit. They need two different types of shampoo and two different types of conditioner to keep teasy lights fresh. Here's what we recommend…
Their 2 Blonde-Saving Shampoos
For everyday washing, your client should use a shade-shielding shampoo that cares and protects. We love ColorMotion+ Color Protection Shampoo for a safeguarding blend that hydrates freshly-colored hair. Then, when locks start to appear brassy – because it happens to even the brightest blondes – they need a purple shampoo to tone yellow hair. INVIGO Cool Blonde Color Refreshing Shampoo refreshes blonde hair in just five minutes. 
Their 2 Blonde-Boosting Conditioners
All colored hair deserves the care of a tailored conditioner. Keep blonde locks hydrated with INVIGO Cool Blonde Color Refreshing Conditioner, applied to mid-lengths and ends. Then, if their blonde is cool-toned, suggest they use the Color Fresh Mask in between salon appointments. It's a 'hint of a tint' treatment that refreshes color in 10 minutes, while boosting hydration. Choose Pearl Blonde for icy-cool and platinum tones, or Lilac Frost for a violet blonde finish. Flawless.