14 of the Chicest Short Hairstyles for 2020
If 'short hair, don't care', sums up your hair goals for 2020, chances are you're either considering the chop for yourself, or you're a hairdresser who's ready to try the trend on customers. Either way, we've rounded up the best short hairstyles and haircuts for women, from punky pixie crops to dreamy wavy bobs. Keep scrolling to discover the latest looks…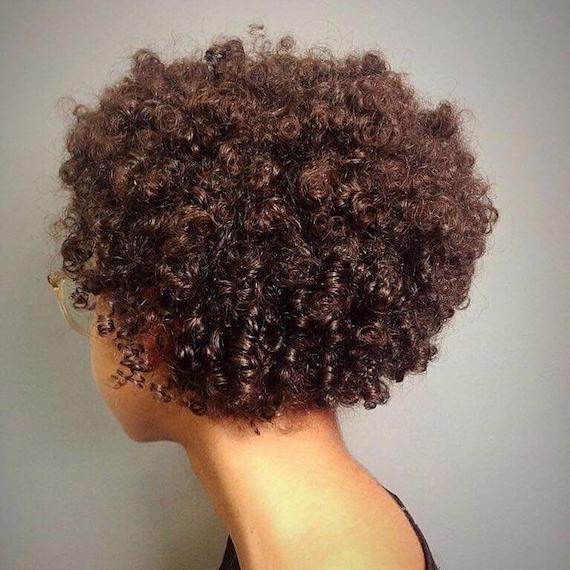 1
Short Curly Hair
Image Credit: @hairbyjonnynightingale
If you've ever wondered, 'does curly hair look good short?', here's proof that bouncy loops and springy coils team flawlessly with a cheekbone- or ear-skimming cut. Just make sure that, with short hairstyles for curly hair, you scrunch EIMI Nutricurls Boost Bounce mousse through mid-lengths and ends to add definition.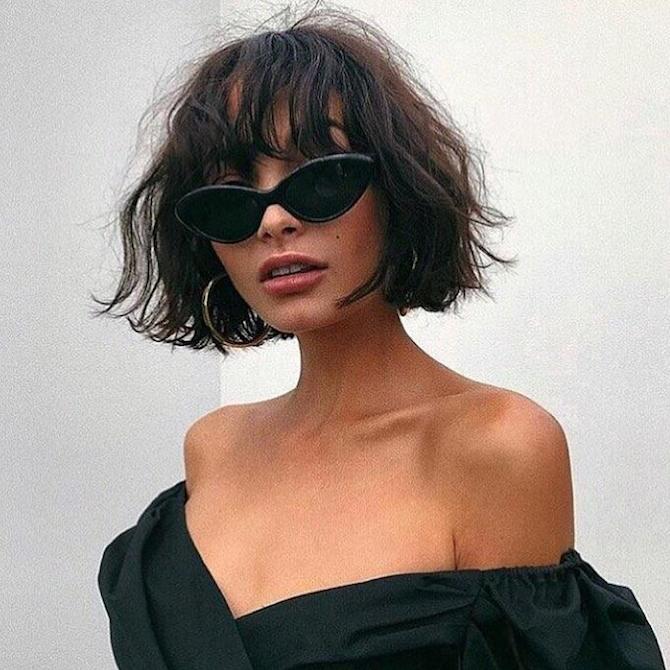 2
The Wob (Wavy Bob)
When you hear the word 'wob' in a hair salon, this is the look you should be going for; a wavy bob with a tousled, effortless, quintessentially Parisian feel. To get the look, spray hair with EIMI Thermal Image heat protectant spray, then wrap random sections of hair around the ghd Curve Soft Curl Iron tong and use fingers to ruffle curls into loose waves.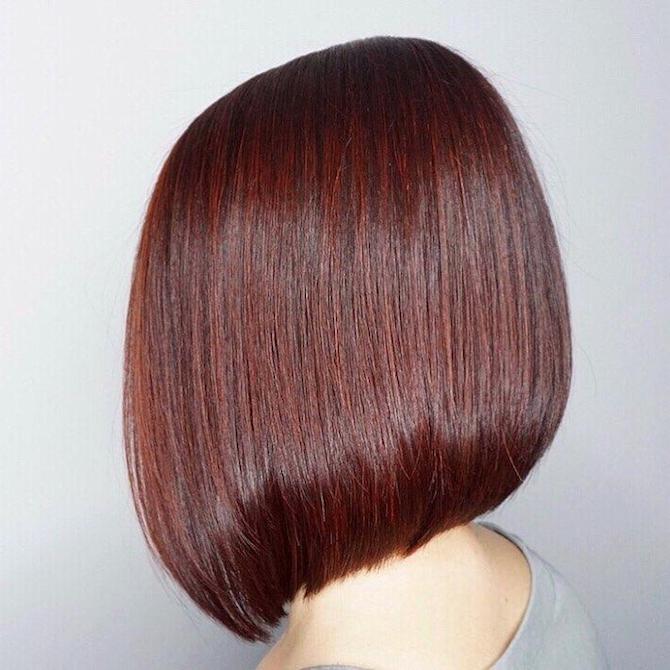 3
The Angled Bob
Image Credit: @kai_sohn
Why go for a straight-across bob when you can play with varying lengths? To get this angular look, keep hair shorter at the back and longer at the front so that it follows the jawline. This cut is best worn with a poker-straight style so that the shape really stands out. Finish freshly-straightened locks off with a gloss-boosting veil of EIMI Oil Spritz.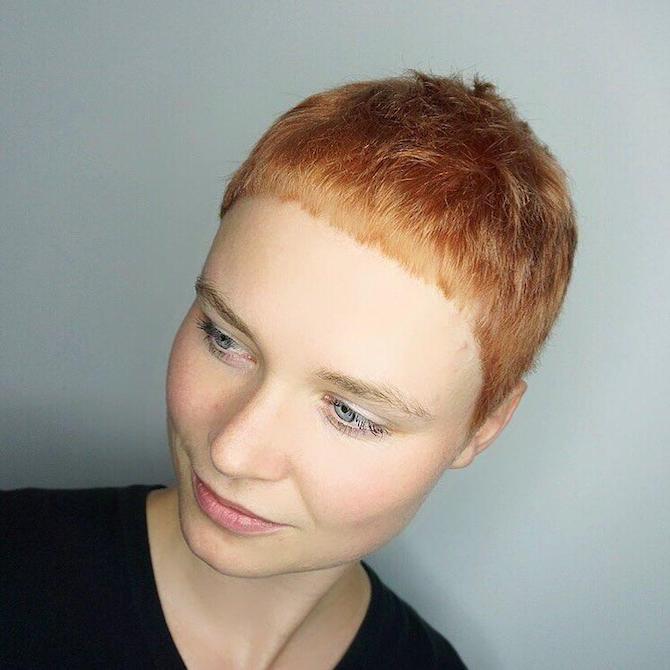 4
Short Pixie Cut
Image Credit: @kai_sohn
This might be the most low-maintenance women's hairstyle going, with the short, chic, cropped length requiring little more upkeep than a wash and – if needed – the tiniest touch of a shine-enhancing product, like EIMI Glam Mist. Et, voila.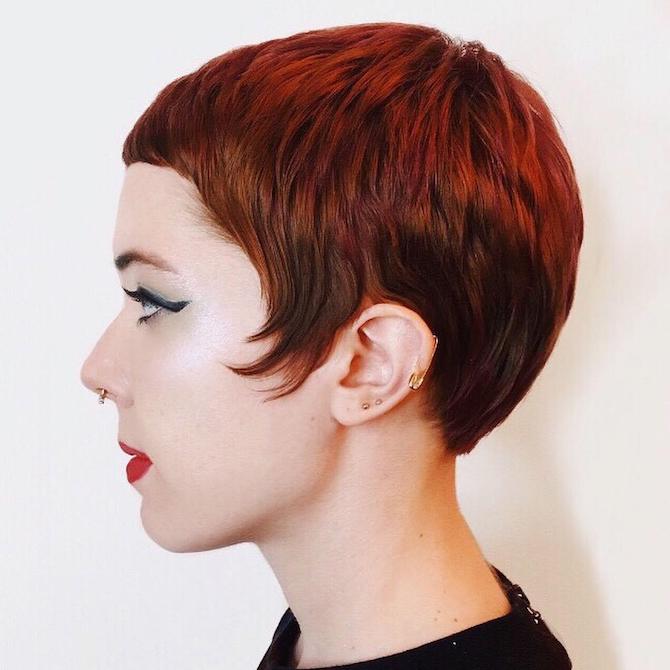 5
Long Pixie Cut
Image Credit: @kristinelorelle
Nothing says 'chic' like a long, wispy pixie cut. This gamine 'do has been worked by the likes of Katy Perry, Keira Knightley, Charlize Theron, Zendaya, Natalie Portman… the list goes on (and on). If you or your client decide to try the trend, make sure you have EIMI Just Brilliant pomade at the ready, as it will come in handy when taming flyaways or teasing bangs into place.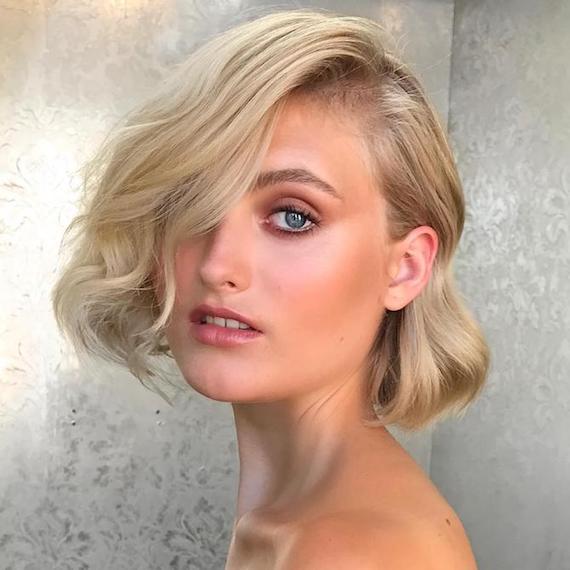 6
20's Flapper Cut
Image Credit: @valonzhaircutters
Hello, dream hair. This side-parted bob is one part 20's flapper girl and one part sultry screen siren, thanks to its nape-hugging length and ultra-voluminous waves. Body is key for this short hairstyle, so amp it up by treating just-tonged strands to a texturizing dose of EIMI Sugar Lift plumping spray.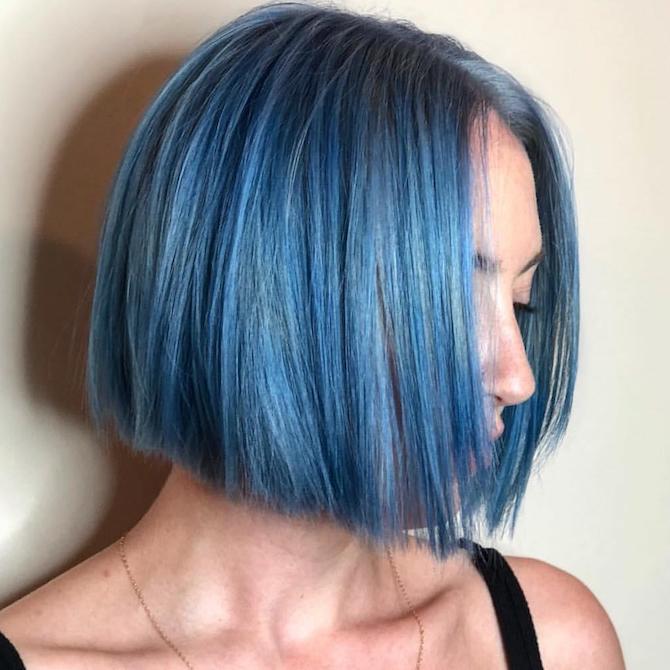 7
The Blunt Bob
Image Credit: @mintportmoody
A blunt bob that's brimming with shine is one of the biggest beauty trends, and all that's needed to create the look is a skilful precision cut. You could also try giving it a head-turning upgrade by using Color Fresh CREATE semi-permanent color to take it bold and bright, opting for this season's Insta-worthy rose gold, peach or blue shades.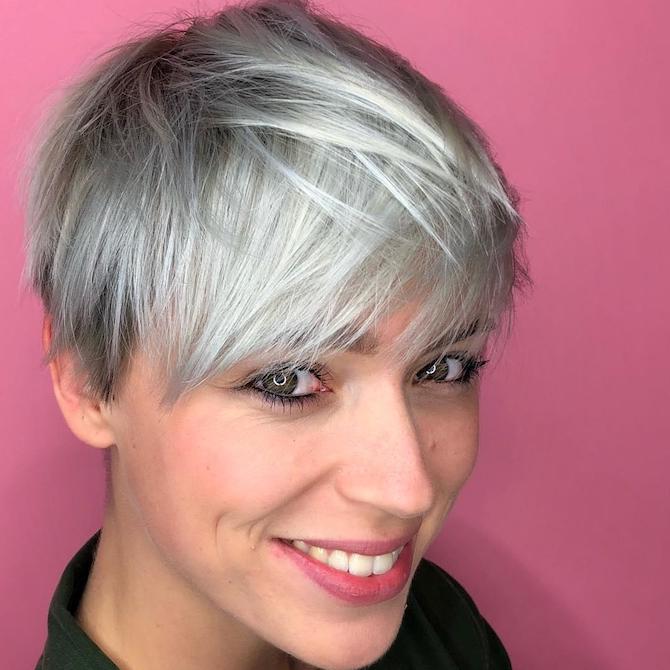 8
Short Layered Hair
Image Credit: @stefan_scholz_hairandmakeup
Layers have an ultra-versatile effect on short hairstyles. For finer hair types, work with a precision layering technique and soft, shallow point cutting. Use products like EIMI Rugged Texture to give the illusion of a choppy cut. For thicker hair, work with deep point cutting and layering to remove weight.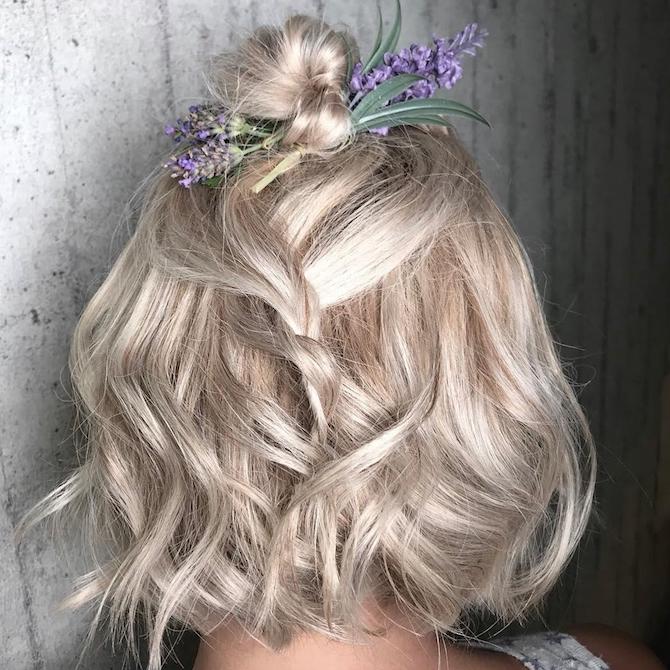 9
Short Wedding Hair
Image Credit: @ambiente_by_pablo
Searching for wedding hairstyles for short hair? Look no further than this romantic, wavy 'do, which sees sprigs of lavender intertwined through the most delicate half-up bun. If you're styling even shorter hair then there may not be enough length for waves, but there's always room for some beautifully boho floral details.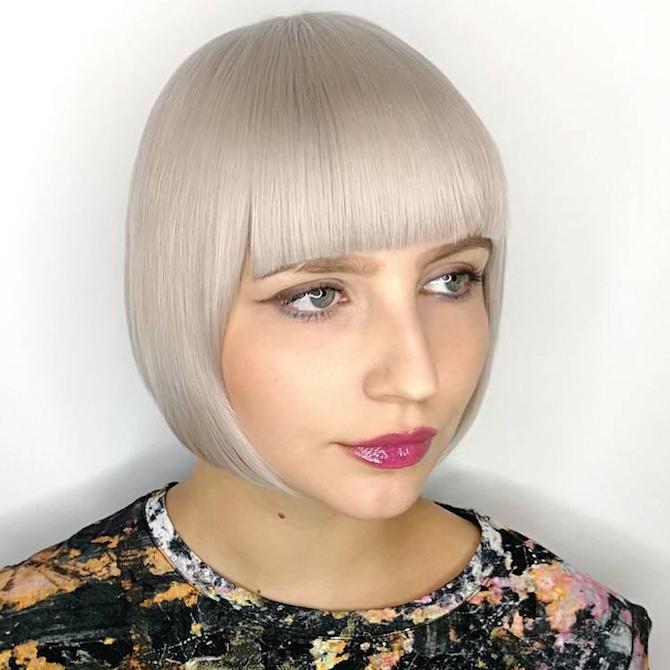 10
Short Hair with Bangs
Image Credit: @mrmishwu
Bangs with a short bob look a little Pulp Fiction in the very best way. Smooth and sleek is the aim here, so apply EIMI Perfect Me smoothing lotion to wet hair before drying straight with a large round brush, then glide the ghd Platinum Professional Styler through strands from root to tip. Finish with EIMI Stay Firm hairspray to keep this pristine look in place.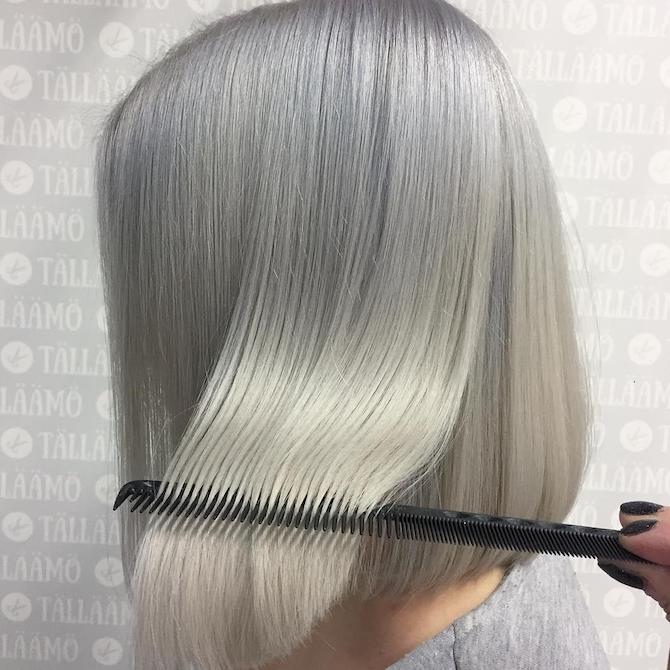 11
The Lob (Long Bob)
Image Credit: @elluvii
While the lob is longer than your average bob, it stills sits firmly in the short hair camp, thanks to its barely-touching-the-shoulders length and, well, the fact that it's a bob. One for those who want to dip a toe into a 'do that's not quite mid-length, it teams like a dream with the fiercest hair colors, like ice blonde, dark chocolate brown and copper.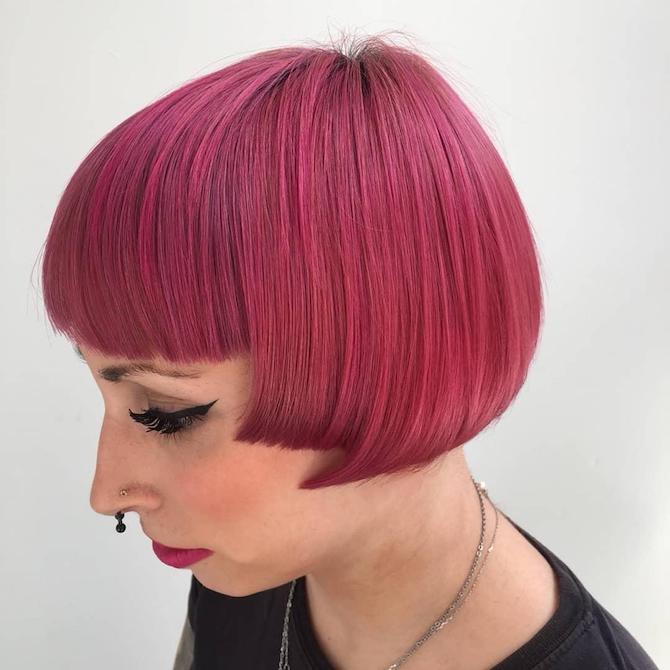 12
The Micro-Bob
Image Credit: @annaferrerslowhair
If your hair reaches just below the ears but you still wear it straight with a precise parting, you've got yourself a micro-bob that's ideal for those with fine hair. This hipster-loved style falls somewhere between pixie crop and full-on, veritable bob, and looks even sharper when you add an on-trend micro-bangs.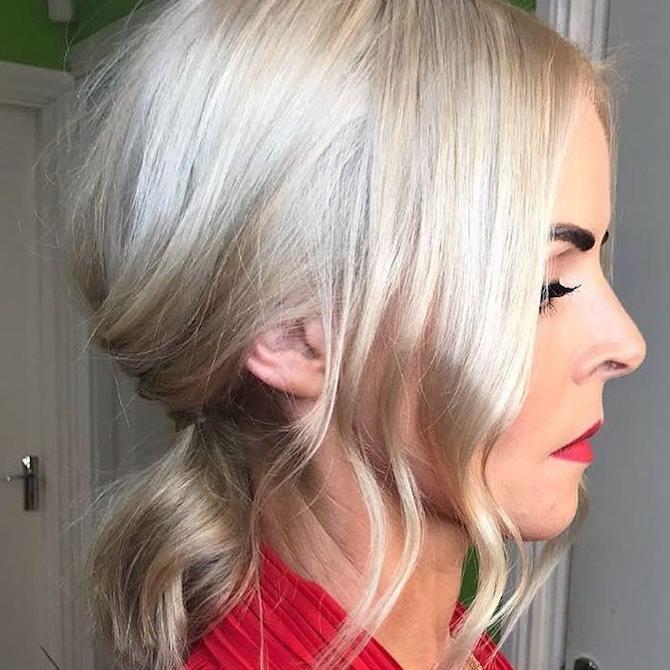 13
Short Hair Ponytail
Cutting hair short doesn't have to mean waving goodbye to a ponytail for good. In fact, while a pixie crop will never make it into a pony, a slightly longer bob can easily be pinned back in seconds. If you're wearing this look, do some serious power dressing by going for a centre parting and a slick of matte, red lipstick.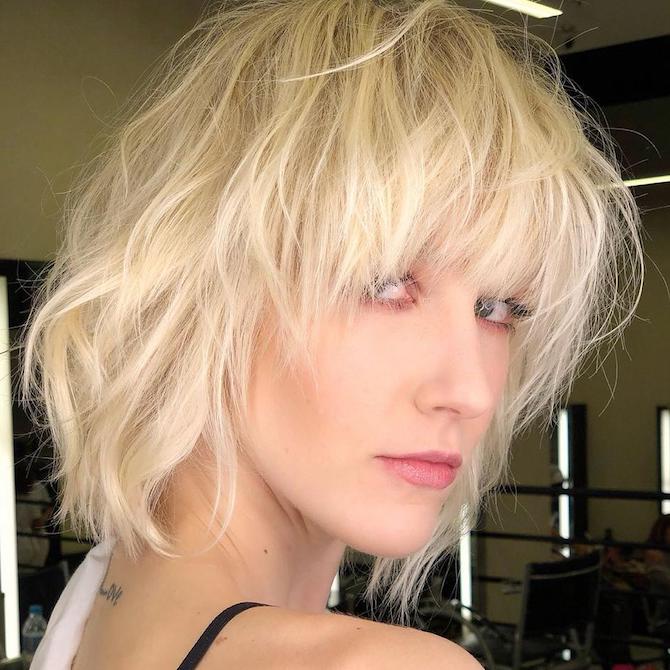 14
The Shag
Image Credit: @rodrigues_ricardo
There's something very 'model off duty' about 'the shag'; a short hairstyle made famous by Karlie Kloss and Freja Beha Erichsenand. To nail this style, choppy bangs, a bob or lob length and textured, wispy layers are a must. Try a point cutting technique, which will ensure the finished look is full of movement.
The Questions We've All Asked About Short Hair
Thinking about taking the plunge with short hair, or awaiting an influx of queries from crop-curious clients? We've got all the answers you need to the most commonly-asked questions about short hair…
1. How Do I Know if Short Hair Will Suit Me?
Let's clear one thing up: everyone can pull off a short hairstyle, providing they find a cut and length that perfectly suits their face shape. Here's how…
Short Hairstyles for Oval Faces: Because their features are perfectly in proportion, anything goes for people with an oval face shape. Side-parted pixie crops, long bobs, buzz cuts… They can pull off every short hair look in the book.
Short Hairstyles for Round Faces: Those with a wonderfully-feminine, rounder face can use short hair to lend definition or lengthen their features. Look to add height at the crown or try snipping in a side parting and side-swept bangs.
Short Hairstyles for Square Faces: It's easy to soften the edges of a square-shaped face, while enhancing all that natural, elegant structure. Simply swap ultra-short, blunt cuts and sharp angles for chin- or shoulder-length bobs that feature tousled layers.
Short Hairstyles for Heart-Shaped Faces: People with a heart-shaped face tend to have a wider forehead, incredible cheekbones and a narrow chin. For this reason, they suit Mia Farrow-inspired pixie cuts, short bobs and side-parted styles, to name a few.
2. Is Short Hair Better for Fine Hair?
When considering short hairstyles for fine hair, know that there's no 'one perfect cut' for thinner locks. However, short styles can help to make fine strands appear thicker, while longer cuts tend to make a lack of volume look more obvious. To further enhance the body-boosting powers of a short 'do, add a few choppy layers for texture.
3. Does Short Hair Work for Thick Hair?
Put simply: yes. All hair textures tend to pair perfectly with a shorter 'do, and thick, lustrous locks are no different - providing you get the length just right. Some of the best short hairstyles for thick hair include a classic bob, a lob (long bob), a wob (wavy bob), a face-framing pixie and asymmetrical, chin-length cuts.