8 Denim Blue Hair Color Ideas and Formulas
Blue manes never really went out of style, but, as the hue becomes more prominent, you're bound to start getting more requests from clients for this ultra-striking look. The good news? Because there are so many shades of blue, you'll find a hue for everyone. Look to clear, true blues (like powder blue or cobalt) for cool skin tones, and deep or green blues (such as teal, aqua and navy) for warm skin tones.
Then, choose a formula. Blue shades can be created with our semi-permanent range, Color Fresh CREATE, or with an intensifier additive like Demi-permanent Color Touch Special Mix 0/88 Intense Pearl. The blue base will add depth to any shade or a deep blue result on pre-lightened hair.
All you need now is some hairspiration. Before the blue hair requests roll in, scroll through these incredible looks for a soft and subtle or ultra-vibrant take on the trend…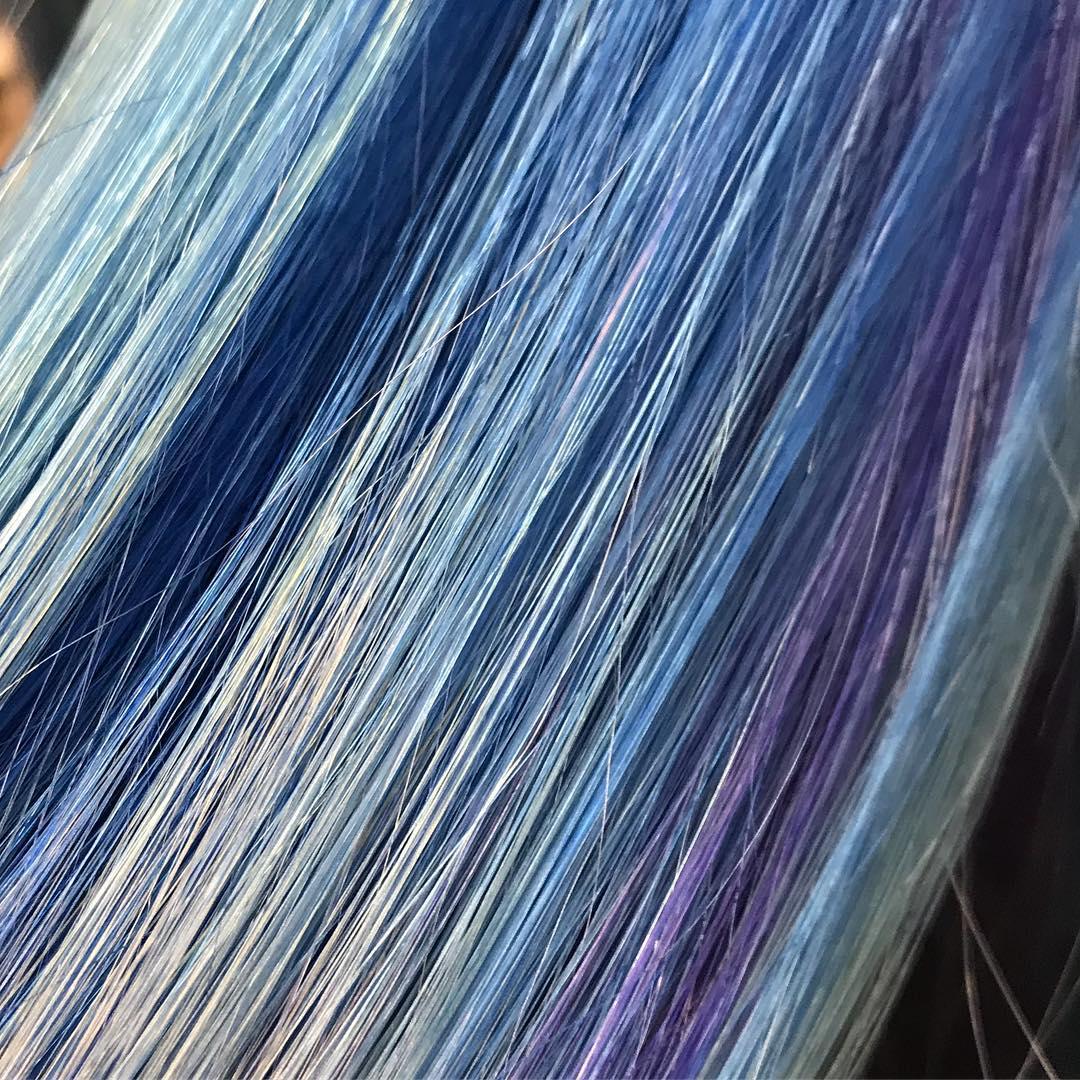 1
Blended Blues
Don't limit yourself to just one shade of blue. Nikki at The Warren Salon mixed up four Color Fresh CREATE blends to create this multi-tonal mane. The formula is Super Petrol + Tomorrow Clear for the teal, New Blue + Tomorrow Clear for the turquoise, Ultra Purple + Tomorrow Clear for the lilac.
Image: @jana_woltersdorf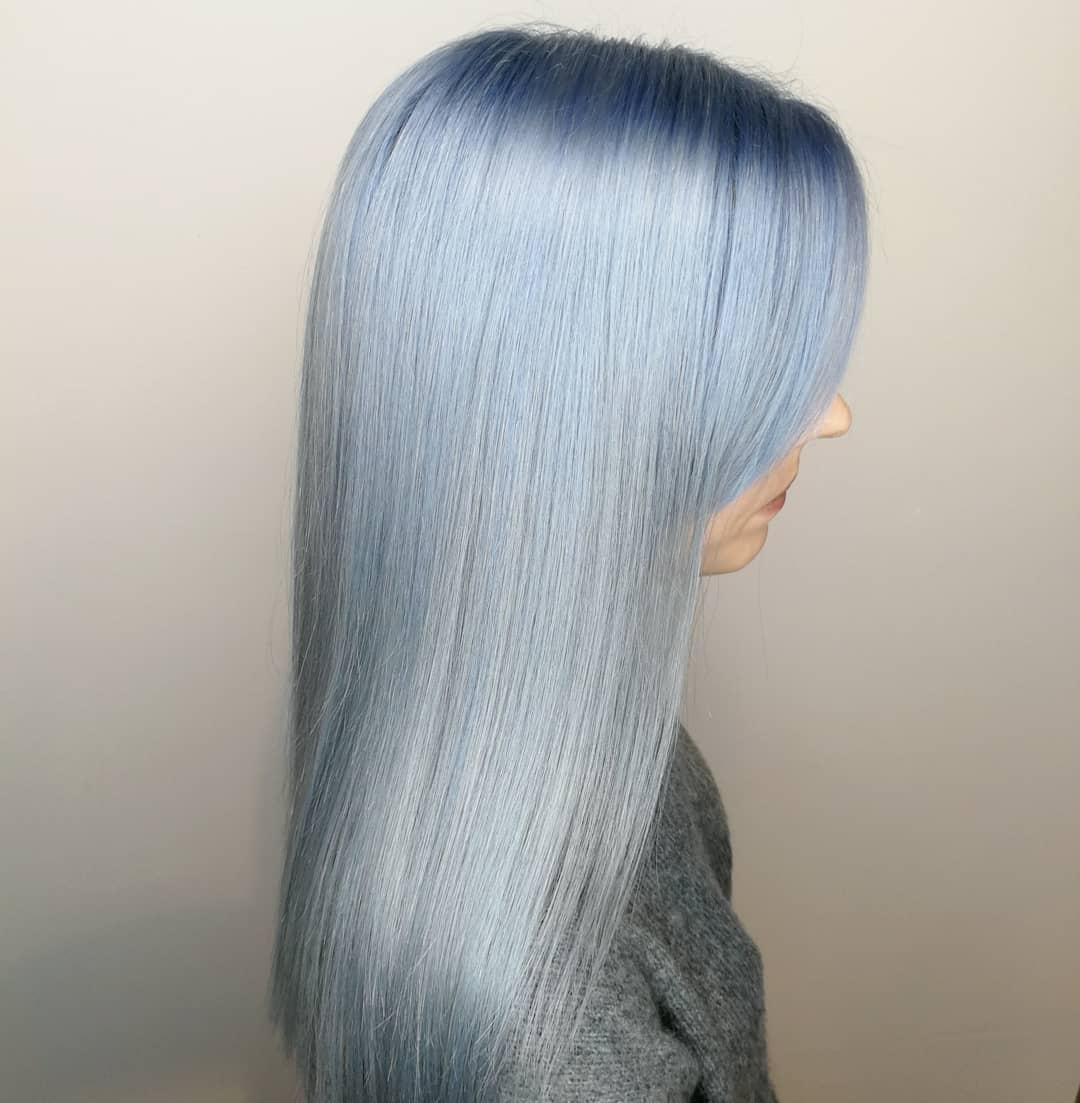 2
Metallic Mane
This stormy ocean blue shows Color Touch in 0/88 + 0/00 diluted over pre-lightened hair at its best. The color is bold yet subtle and boasts a sheen of silver finish and seamlessly blends from darker roots. Tell your clients to team the color with a loose, effortless curl to really enhance the shine.
Image: @mr.mishwu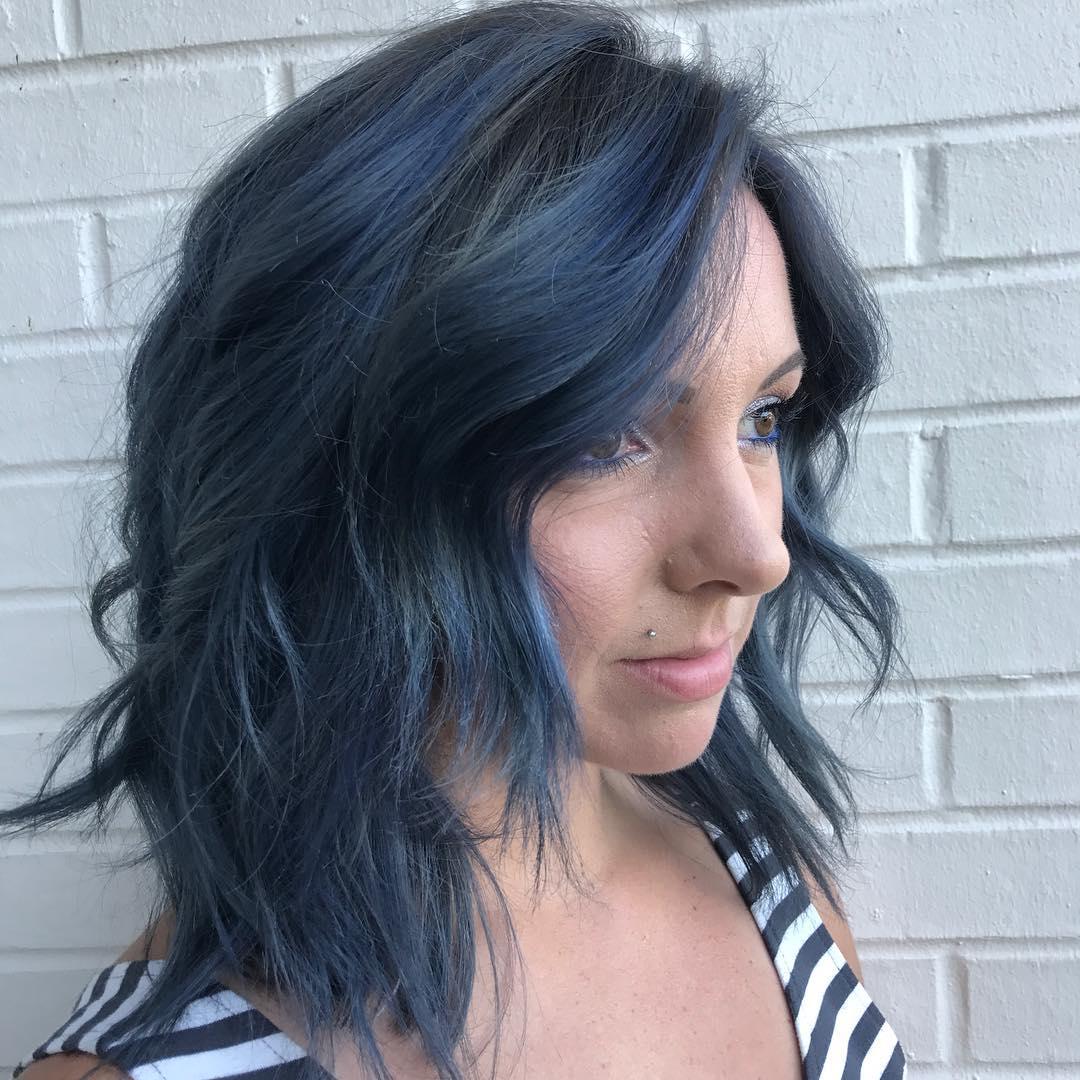 3
Designer Denim
Matching the wash of your favorite denim blue jeans, this slightly-faded, slightly-metallic shade is perfect if you want to experiment with pastelizing shades of Color Fresh CREATE. To get the look, try blending New Blue or Super Petrol over yellow undertones. Which will give the blue a lived in look.
Image: @lacymcevoyhair
Denim Blue Hair Color Formulas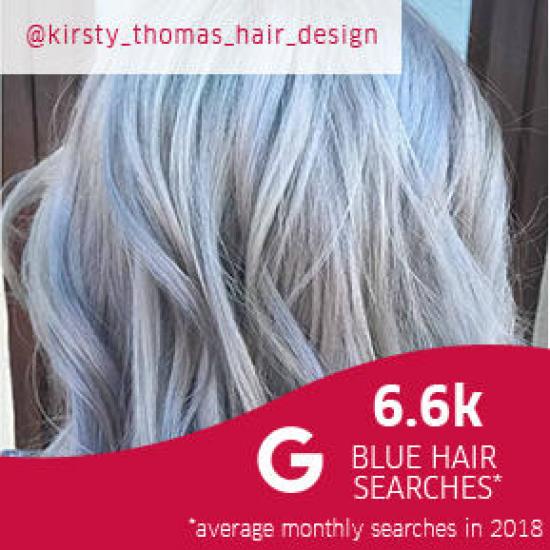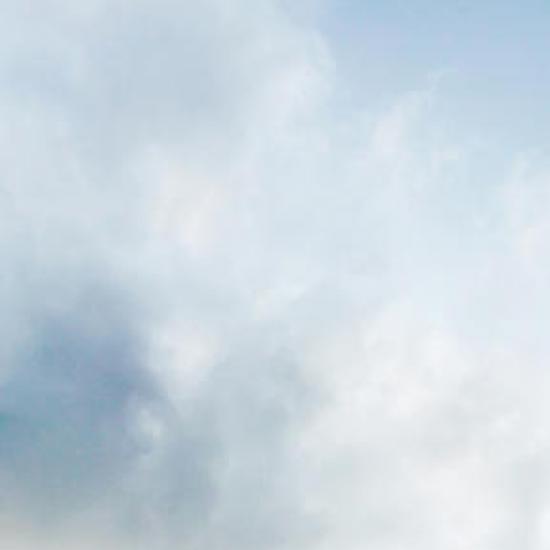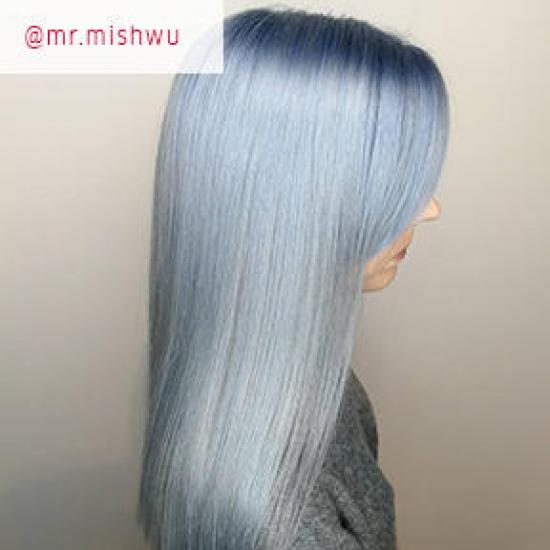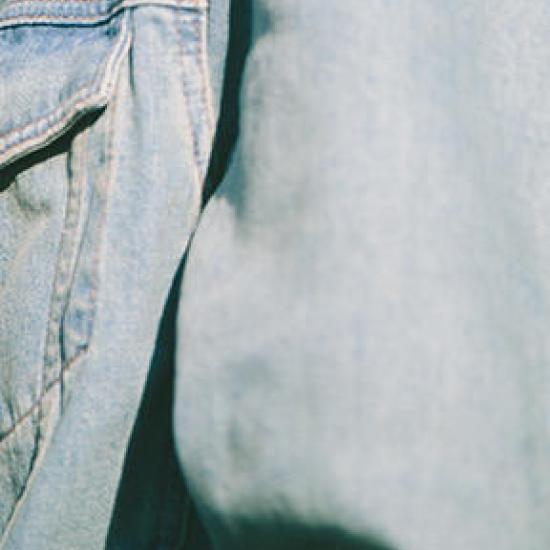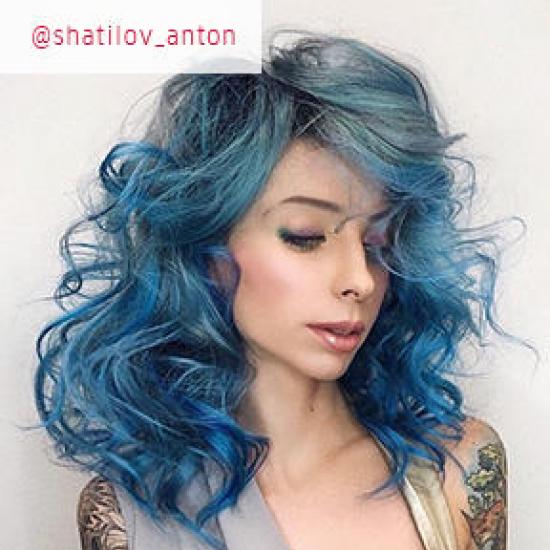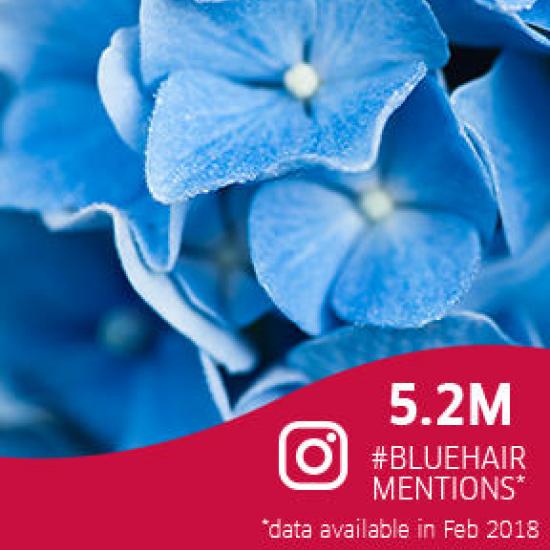 STONE-WASH DENIM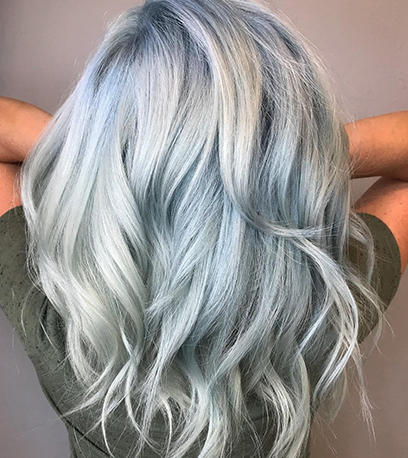 Formula:
Tone: Koleston Perfect 60g 10/0 + 2g 0/88 + 4g 0/28 + 132g pastel developer. Applied over whole head for 20 minutes
OCEAN BLUE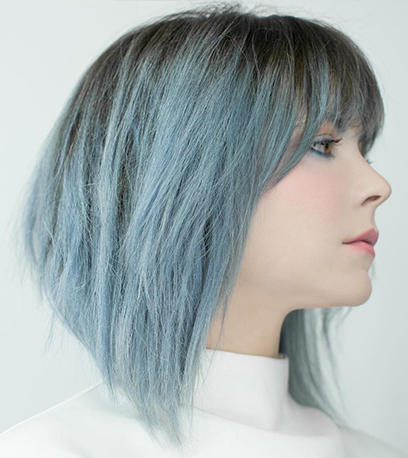 Formula:
Roots: Illumina 5/81
Lengths: 15g Tomorrow Clear + 5g New Blue + 1g Super Petrol
ROYAL BLUE ACCENTS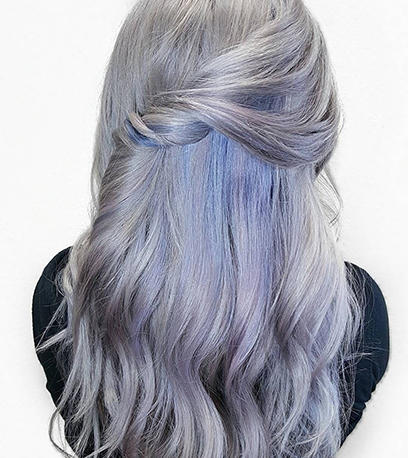 Formula:
Lighten to a level 10, then use Color Touch 9/16, 8/81 & 0/68 with 1.9% 1:2, after rinsing use Relights /18 1.9%
MERMAID BLUE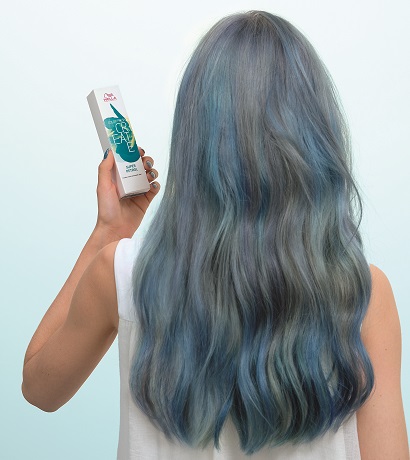 Formula:
Lightening
Mid-lengths and ends: 60g BLONDOR Soft Blonde Cream + 90g 9 % Welloxon Perfect 
Roots: 60g BLONDOR Soft Blonde Cream + 90g 6 % Welloxon Perfect
Color
Roots to mid-lengths: Pre-lighten to yellow - 20g PURE VIOLET
Mid-lengths: SUPER PETROL pure 
Ends: 50g TOMORROW CLEAR + 10g NEW BLUE
OCEAN OMBRE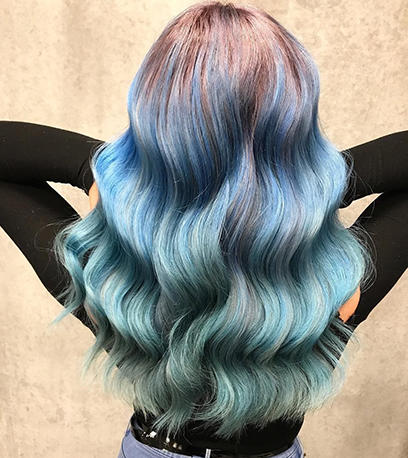 Formula:
Roots: Pre-lighten to yellow - 20g Pure Violet
Mid lengths: 30g Tomorrow Clear - 10g New Blue
Ends: 30g Tomorrow Clear - 10g Super Petrol
Find more hair color inspiration in our Wella Hair Lookbook, and follow @WellaHairUSA on Instagram for the hottest looks. Make sure to tag us in your photos with #WellaHair #StylistsDoItBetter to show off your latest styles and be featured on our social channels.