SHORT HAIR, DON'T CARE: HOW TO WEAR THE COOL BOYISH CROP
If you've got a short, boyish crop on the brain, now's the time to go for the chop. Not only is short hair perfect for summer; the look is also trending on the red carpet right now. Katy Perry and Cara Delevingne have both recently traded their lengths for ear-skimming styles, while Kylie Jenner and Gigi Hadid have been tucking their long locks into pixie wigs.
There's no doubt that pixie 'do's are stylish, but how do you know if a short look will flatter your features? Simply use our Salon Finder to book a consultation with a nearby expert stylist. A hairdresser will look at your face shape, the growth patterns of your hair and your usual routine, before they recommend how short or long you should go with your new, dramatic chop.
It's super-versatile, too. You might think that less hair = fewer styling options, but really, there are endless ways to experiment with a shorter cut. The fact that you can wake up, ruffle your roots and go is a major perk, but you can also add accessories, play with partings, and shape your strands with EIMI Just Brilliant Shine Pomade.
Still in need of some inspiration? Keep scrolling for different styles of short crop, from asymmetric cuts to punky pixies that are totally effortless…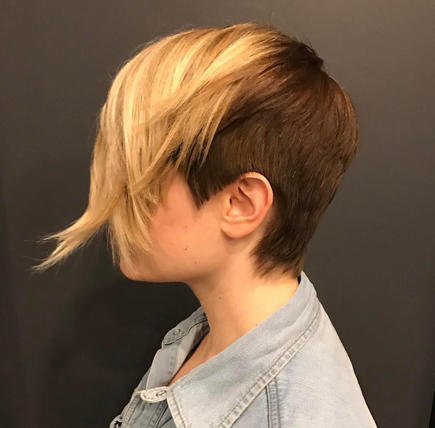 THE SUPER-SLEEK SWEEP
Go short at the back and long at the front for an edgy, side-swept look like this. We love the use of blonde highlights to enhance the contrast in lengths.
Image: @hairdemarco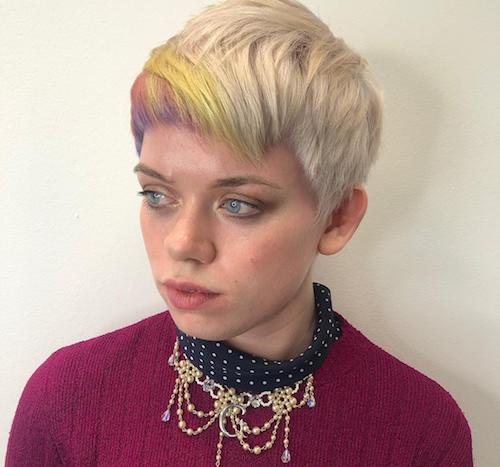 THE CREAM OF THE CROP
Go gamine with this Mia Farrow meets Cara Delevingne crop. Right now, it's the most stylish way to do super-short hair… as well as the most daring.
Image: @clairewellamcr
SHOPWELLA STORE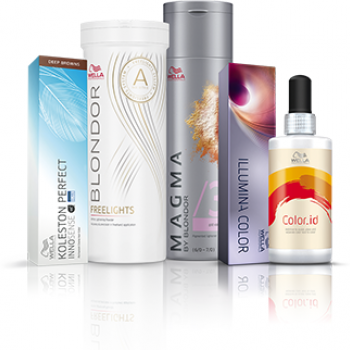 BUY NOW
Some products may be available only to professionals.
ARE YOU A SALON CLIENT?
Inspired by these looks? Find a Wella salon near you to get your own.
Grab the look