How to Rehydrate Your Heat Damaged Hair
Hot tools are the answer to some of the most covetable hairstyles out there – from super-sleek, straight strands, to voluminous blow-dries, to bouncy, defined curls. But the ease, speed and effectiveness of heat styling comes at a cost; heat damaged hair is an all-too-common problem for those who love to style regularly. The good news is, while you can't reverse frazzled hair, you can work to rehydrate it and, over time, restore it back to health.  
It may not be a quick process, but with a few trims and the tricks below, your heat damaged hair will start to look healthy and hydrated once more…
So, How Do You Fix Damaged Hair From Heat?
1. Get Frazzled Ends Trimmed Off
Split ends are common when hair has been damaged by heat styling, so your first (and most effective) course of action should be to book in for a trim. As long as the ends aren't too stressed, your hairdresser may be able to tidy those split ends without taking off too much length, thanks to a technique known as 'dusting'. This quick trick sees ragged strands targeted and only the very tips taken off, allowing you to keep your signature style – sans those dry, straggly ends. However, your hairdresser may recommend cutting off a little bit more if the hair is deeply damaged. Just remember it will grow back, so see it as an opportunity to give your hair a fresh start.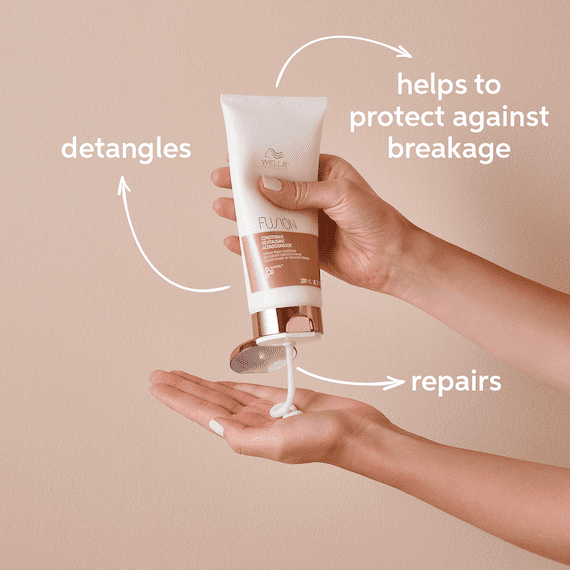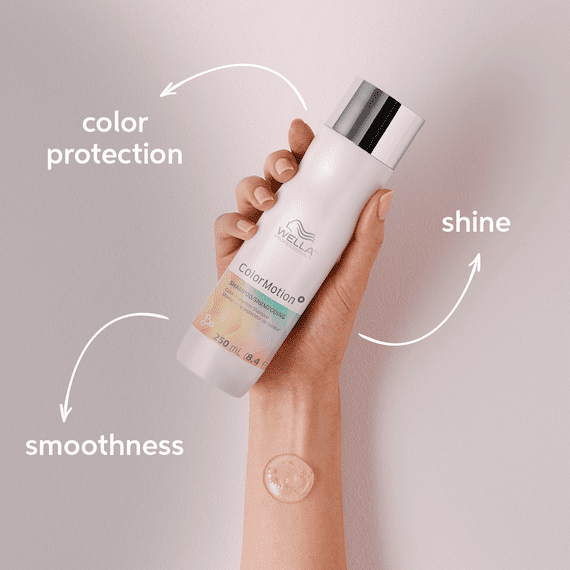 2. Pack in Plenty of Moisture
Think how dry your skin can get when you're dealing with a sunburn. The same happens to your hair when it's exposed to too much heat, so adding in extra moisture is a must. Embrace a deeply hydrating routine with the Fusion Intense Repair Shampoo and Mask; a reparative, fiber-rich duo that works to strengthen your strands and prevent future hair breakage. If your hair is colored, opt instead for the ColorMotion+ Shampoo, Conditioner and Structure+ Mask. Each one protects your hair from color fade, while infusing damaged locks with our innovative WellaPlex bonding agent. This breakthrough ingredient improves the strength of internal hair bonds, so strands that are otherwise limp and delicate get all the support they need.
3. Work With a Bond-Building Treatment
Speaking of WellaPlex: we recommend asking your colorist to use this clever tech at your next salon appointment. They can mix it into your color formula, so the internal bonds of your hair are strengthened while you reach the shade of your dreams. It's cutting-edge ingredients like this that mean, even when your hair is heat damaged, you can still enjoy the fresh, flawless color boost you're looking for.
Ask your colorist about the WellaPlex No3 Hair Stabilizer too. It's an intensive treatment you can take home and apply weekly to keep building up the strength of ravaged strands. Use it after shampooing hair, making sure you squeeze out excess water first, so your locks can absorb as much of that pampering goodness as possible. Leave it on for 10 minutes, then rinse thoroughly.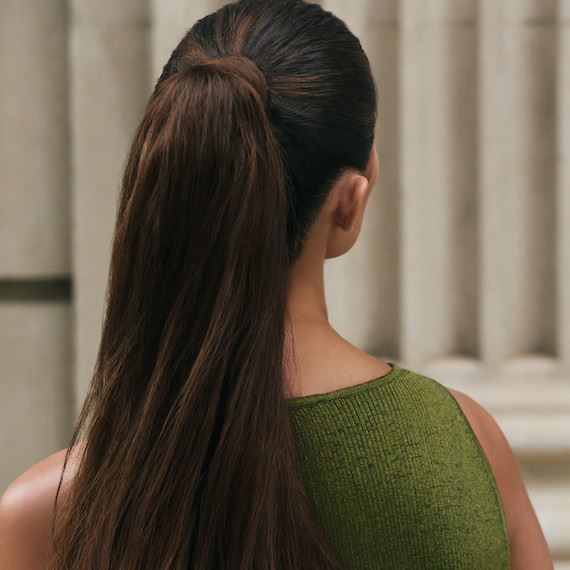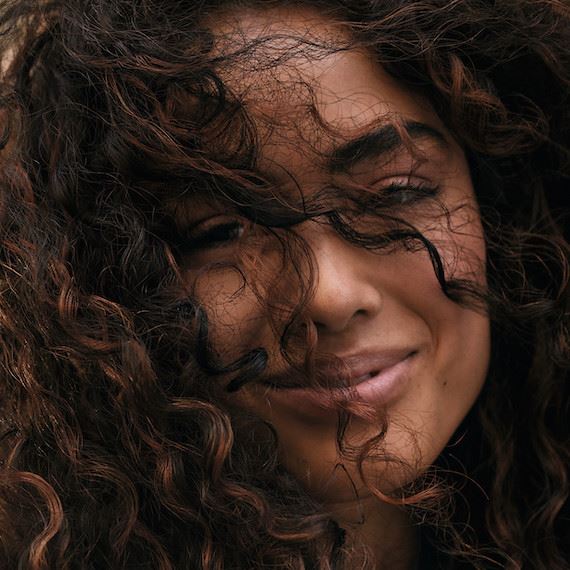 4. Be Gentle When Washing and Styling
Any kind of hair damage requires you to be a little gentler when washing and styling your hair. You don't want to be tugging or rubbing, as the added friction can make your locks even more knotted and frayed. Keep this in mind when you massage in your shampoo and conditioner and take the time to delicately smooth products through. Your hair will thank you in the long run.
It's especially important to be careful when working through the mid-lengths and ends of hair, as these sections experience the biggest brunt of repeated heat damage (more so than those newly grown roots). That gentle touch extends to combing out tangles, too; you should tease out knots in small sections, starting from the bottom first, then gradually working your way up to the roots.
5. Style With Nourishing Oils and Lotions
As well as adding extra hydration to your everyday care routine, you can also level up moisture with 2-in-1 stylers that enhance nourishment. Some of our favorites for care and styling include a drop of the gloss-boosting Oil Reflections Luminous Smoothing Oil, layered with the protective EIMI Flowing Form blow-dry balm. Both are moisturizing and make locks more manageable, so you can enjoy smoother, softer strands that are easier to style. If you have fine or thin hair, try the Elements Renewing Leave-In Spray, which has a light, liquid-like texture that won't drag your styles down. Meanwhile, heat damaged curls craving hydration will appear glossier and more defined with a generous dose of the NutriCurls Curlixir Balm. Scrunch it in to really shape those curves.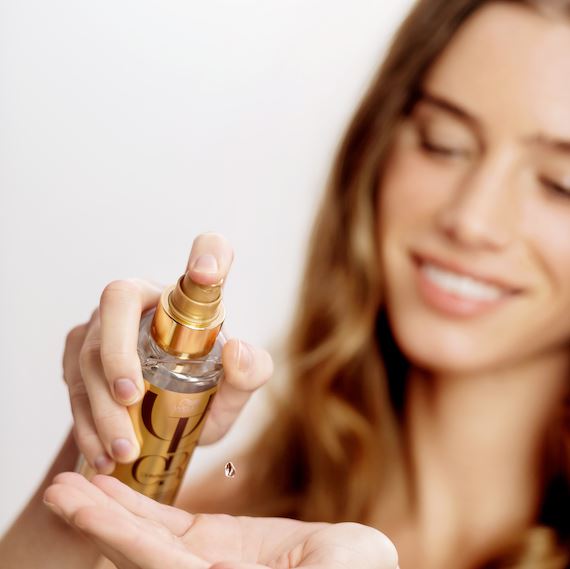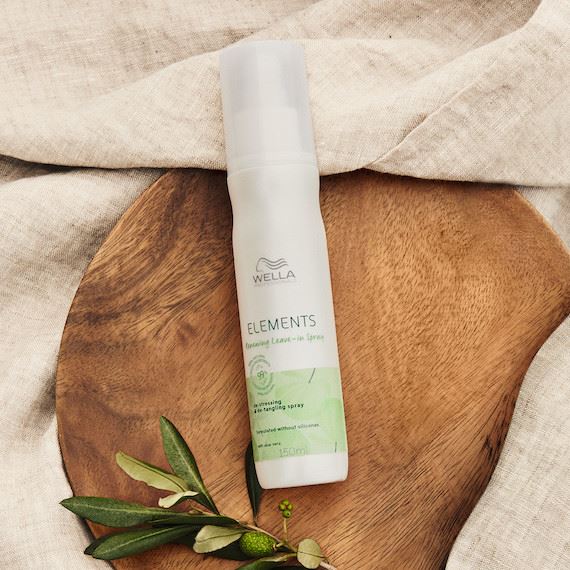 6. Opt for Heat-Free, Low-Tension Hairstyles
Scaling back on heat styling is crucial for your heat damaged hair, but that doesn't mean you have to compromise on frizz-free locks. Simply embrace heat-free coiffing with the styling products above. Apply your chosen oil, lotion or balm through the mid-lengths and ends of hair, then twist into a low, loose bun or braid for waves, or plop your hair overnight to boost the shape of your curls. The goal is to air-dry your hair with a low-tension style, so your strands won't snap. That means making sure any braids or twists you create aren't pulling on those fragile lengths. The type of ties and clips you use for these styles is important too, so reach for soft, silky scrunchies, scarves and even pillowcases, which will be gentler than elastics and cotton.
7. Protect From Future Heat Damage
While the steps above will help to rehydrate heat damaged curls, waves, and straight hair, they can only be truly effective if you're safeguarding strands from future harm. And, unless you plan to leave your hairdryer and hot tools behind for good, this means a heat protection spray is essential in your kit. Try EIMI Thermal Image, which shields locks from up to 220 degrees celsius, all while boosting shine in a weightless mist. This should be the last product you apply before you turn up the heat, so make sure you're spraying it after any serums, oils, or balms.