How to Repair Damaged Curly Hair
Curls are at their most bouncy and defined when they're beautifully hydrated, but the nature of curly hair means that dryness and damage are all too common problems. So how do you reclaim your natural curl pattern if your strands are looking frazzled? Whether from wear and tear, too much heat, or just simple genetics, damage can happen to all curly hair types. Here's how to nurture them back to health with an at-home routine…
1. Try gentle cleansing with a co-wash
The curl community hails the benefits of co-washing for good reason. This clever cleansing trick is a gentler alternative to shampoo that leaves your curls free of impurities while enhancing hydration. The idea is that, instead of using a wash that lathers, you massage a low-foam cream into roots and lengths. But it can't just be any cream – it needs to be a cleansing conditioner. Try the NutriCurls Cleansing Conditioner, which is specially formulated to delicately purify your curls, all while maximizing moisture and defining the shape of each and every coil. Alternate it with more of a traditional shampoo, such as the NutriCurls Micellar Shampoo For Curls, or use it for every wash if your hair is particularly prone to dryness.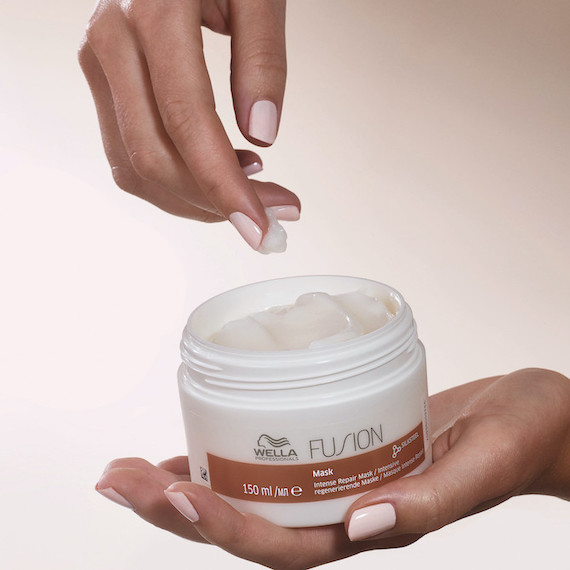 2. Hydrate your curls with deep conditioning treatments
Every curly hair kit needs a deep treatment to restore needed hydration. Not only should it boost moisture levels, but its goal is to reduce frizz and leave curls touchably soft too. No matter what curl type you're working with, try the NutriCurls Deep Treatment, which should be applied to clean, towel-dried hair after washing for maximum absorption. Fusion Intense Repair Mask is another moisturizing must-have – especially for hair that's prone to breakage – with a creamy texture and a blend of amino acids that work to strengthen your fragile curls.
3. Wrap hair up in a microfiber towel after washing
After washing hair, don't simply rub it with a rough towel – this can increase breakage. Instead, blot moisture out of the hair, then wrap it up in a microfiber towel. These gentler towels are easy to find and keep your curls protected when it's wet. After all, wet curls are more vulnerable to damage, meaning they need extra TLC.
4. Apply styling products with added nourishment
Reach for styling products that do more than simply tame your mane; you want stylers that offer moisturizing ingredients for 2-in-1 benefits. Take the NutriCurls Curlixir Balm, for example. It defines the shape of each and every curl, but it also provides intense nourishment, so strands don't dry out throughout the day. Then there's the Milky Waves Nourishing Spray; a lightweight, hydrating mist that makes locks more manageable when you're styling, and can be topped up for a little extra gloss when you need it (like a facial spritz for curls).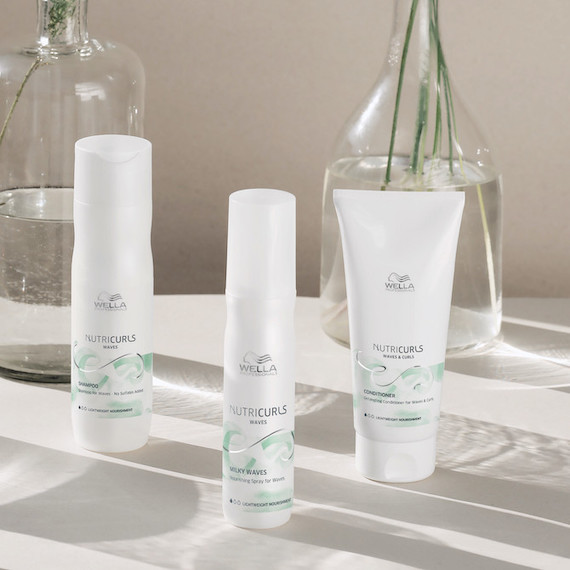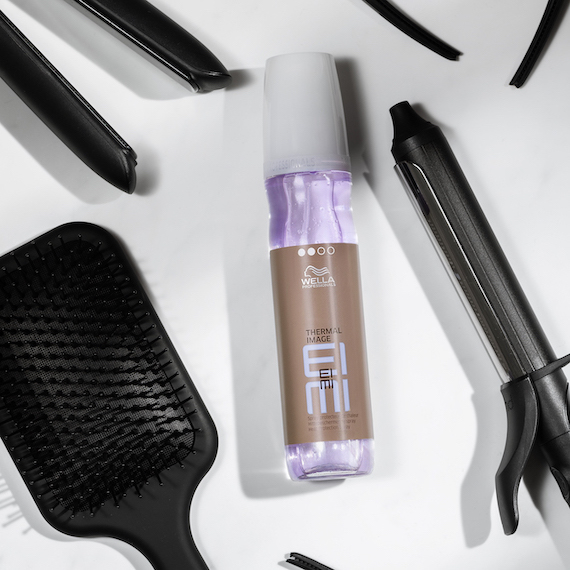 5. Make sure you use heat protection when needed
As well as applying nourishing styling products, you need a heat protection spray in your kit. This should go on after your stylers, and directly before you blow-dry, straighten or curl your hair with heated tools. Pick a lightweight formula, so it won't drag your curls down or make your hair feel heavy. Our go-to is EIMI Thermal Image, which offers a bi-phase formula for shine plus shielding from heat up to 220 degrees celsius. Shake the bottle, then mist from root to tip for perfectly prepped strands.
6. Slow-dry your hair for added moisture
Yes, you read that right – we said slow-dry (not blow-dry). While drying hair with a diffuser can help to reduce frizz, slow-drying locks is the gentlest way to get curls ready for styling. It's like air-drying, except your strands are pinned up while they're damp, usually with a little leave-in conditioner in there for added nourishment. They're then left to gradually dry while the conditioner absorbs; this can take a while, but the frizz-free finish and the hydrating benefits are worth the wait. Not sure what product to use? Try the Elements Renewing Leave-In Spray, which can be misted through mid-lengths and ends before you pin hair into a bun (or a few buns, if hair is thicker).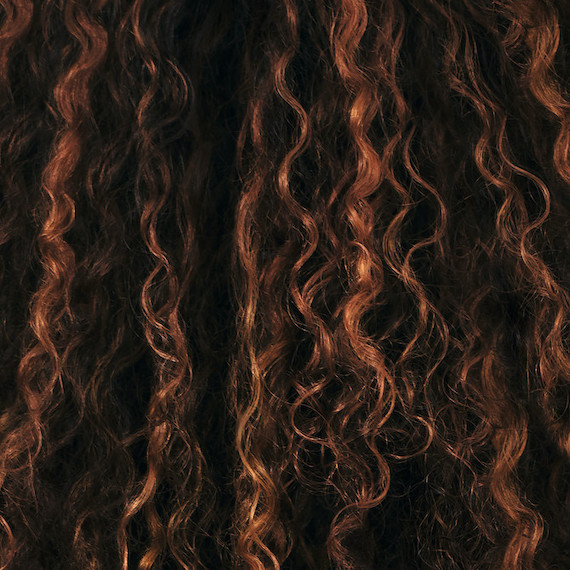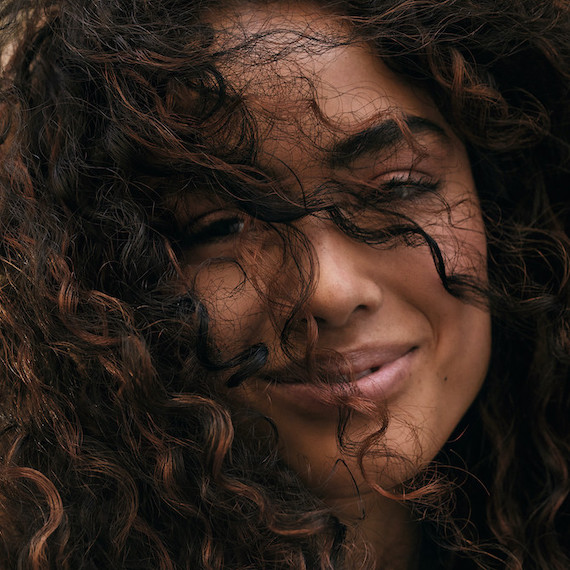 7. Turn to protective hairstyles to shield strands
A protective hairstyle is used to shield your curls from further damage – especially the kind that comes from chemically or physically styling your locks. If you're a fan of hair straighteners, curlers or too-vigorous coiffing that pulls on your fragile strands, a protective style is sometimes needed to give your hair a well-deserved break. Some of the safest you can opt for include twisted buns and braids, which are easy to do and don't require heat or pulling in order to be styled. Wigs and weaves are also a great option, as they cover your hair while it's under repair, meaning you can work any look you like without stressing out your natural curls.