The Best Products to Air-Dry Hair to Perfection
Whether it's because you're low on time, it's hot outside or your hair needs a break, sometimes the last thing you want to do is sit and blow-dry your hair. But air-drying hair doesn't have to mean compromising on your favorite styles; with the right products, you can make the best of your natural texture – sans styling tools. 
The trick is knowing which air-drying products are suited to your locks, and having a goal in mind – from fighting frizz through curls, to boosting volume in fine, thin strands. Here, we reveal the best products for air-drying hair of every type, so you can skip the blow-dry and still enjoy a soft, flyaway-free, and low-maintenance look…
What Products Should I Use to Air-Dry My Hair?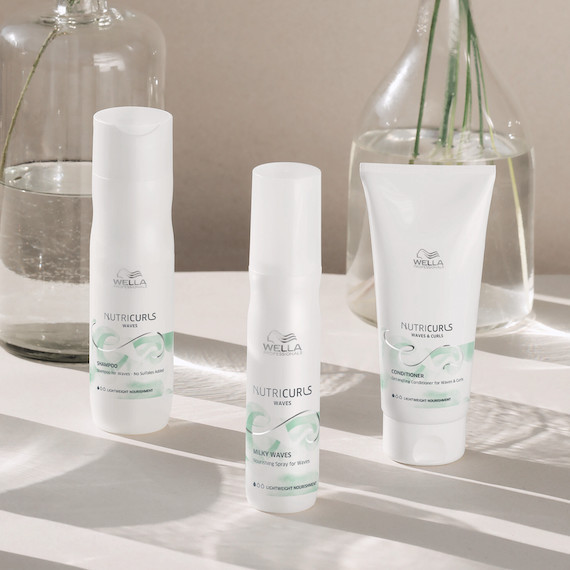 To air-dry wavy hair: use a lightweight holding or tousling spray
The right product to air-dry wavy hair depends on the results you crave. Want to fight frizz and maintain your natural texture? Then try a conditioning, like NutriCurls Milky Waves, which boosts softness and shine while defying gravity with gentle hold. If surfer chic is more your vibe, grab a salt spray to lend a tousled effect. Our go-to is EIMI Ocean Spritz; a matte mist that coaxes limp waves into fully-formed kinks.
How to style: If you're applying Milky Waves, mist it through just-shampooed hair on the mid-lengths and ends. Comb to evenly distribute, then leave your locks to air-dry. You can keep topping up the spray throughout the day for added nourishment. Meanwhile, if you're working beachy waves, try scrunching hair as you apply EIMI Ocean Spritz. You could also braid locks after misting to get more control over your wave.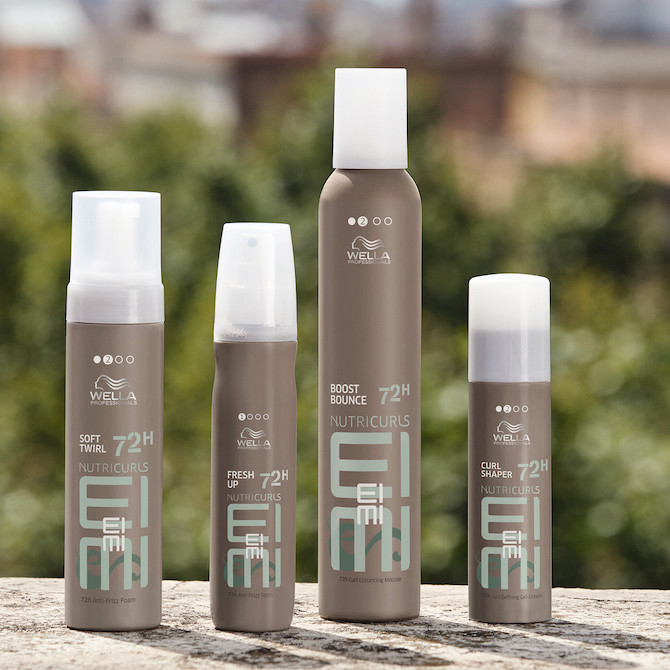 To air-dry curly hair: use curve-enhancing creams and mousses
For curls that are already brimming with body but need moisture and definition to keep frizz at bay, use a polishing gel-cream like EIMI Curl Shaper or NutriCurls Curlixir Balm. But if curls are looking limp, EIMI Boost Bounce is the formula for you. The mousse pads out locks with volume, while still getting frizz under control to enhance every beautiful curve.
How to style: Gently smooth a generous amount of product into wet hair from roots to tips. Take small sections for even saturation. Once your hair is completely coated in product, scrunch with a t-shirt to avoid frizz. Allow your hair to completely dry and then scrunch it to break the product cast. We recommend applying a small amount of NutriCurls Curlixir Balm to your hands before scrunching dry curls.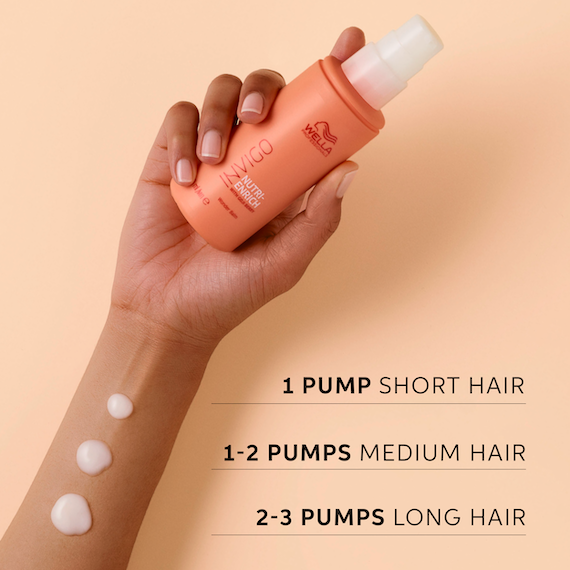 To air-dry damaged hair: use a softening, smoothing balm
Dry, damaged hair needs all the hydration it can get in between washes. Swapping heat for air-drying helps, but a nourishing leave-in treatment is key to taking moisture further. Try Nutri-Enrich Wonder Balm; an extra-rich balm that adds shine and movement, while working deep down into the fiber to make frazzled strands feel softer and more supple.
How to style: Before you reach the air-drying stage, make sure you follow a hydrating care routine in the shower. Wash with Nutri-Enrich Deep Nourishing Shampoo, and follow with the Deep Nourishing Conditioner. For an added burst of moisture, the Deep Nourishing Mask is a weekly essential. Then, after towel-drying hair and gently brushing out tangles, work the Wonder Balm into the mid-lengths and ends of your hair. You can leave locks loose to air-dry, but if you prefer to pin them up, make sure your style doesn't pull or add tension to fragile hair.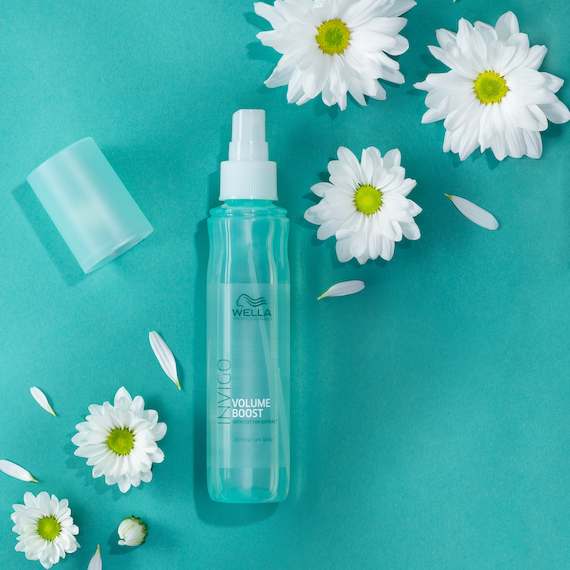 To air-dry fine, flat hair: use volume-charging mousses and sprays
A bouncy blow-dry is the secret to plumping fine and thin hair, but there's not always time to sit down with a round brush and style in maximum body. That's why, when air-drying, we recommend a one-two hit of volume by teaming EIMI Root Shoot mousse with INVIGO Volume Boost Uplifting Care Spray. Together, they lend a lift from root to tip, while keeping lengths soft and moisturized.
How to style: Start with EIMI Root Shoot. Shake the can, point the nozzle directly into the roots, 'shoot' the mousse, then use fingertips to massage it in. Follow with the Uplifting Care Spray, misted through the mid-lengths and ends of hair. You can then let hair air-dry loose or, to elevate volume, pin it into a high topknot. If you're hanging out at home, you could even wrap sections of damp hair around large rollers and release them when dry for a blow-dry effect.