"Why is My Hair So Dry?" Plus How to Fix It
"Why is my hair so dry?" It's a question you've probably heard from many of your clients – especially when the weather is wreaking havoc on their locks. But there's no one size fits all answer. The causes of dry hair can range from pollution to genes to heat styling – which is why this question is best answered with a run-down of your client's hair routine. 
So, when your client asks about dryness, ask them about their hair history, how they look after their locks, and how long their hair has been struggling for. Below, we reveal some of the common causes of dry hair that you might uncover – plus how to rehydrate strands from root to very tip…
Why Might Hair Be So Dry and Brittle?
1. A Nourishing Shampoo is Needed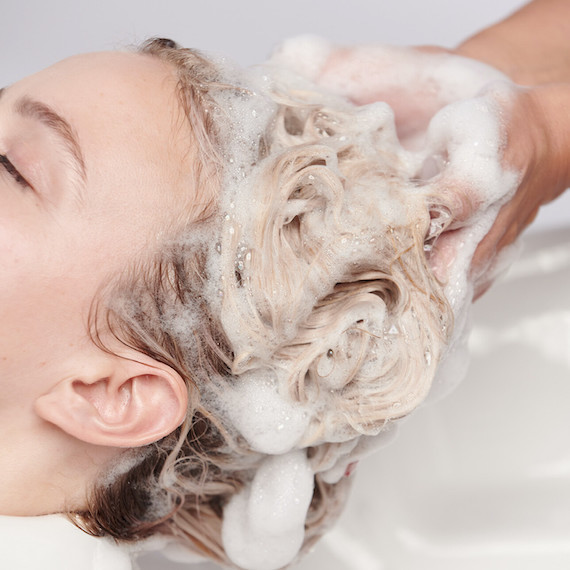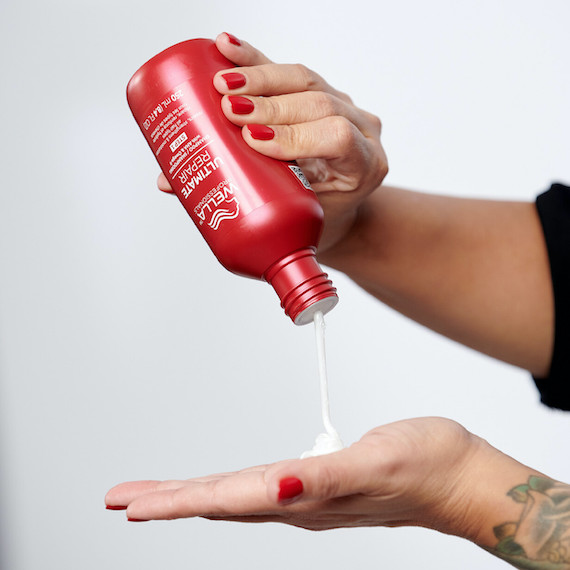 Your client's hair wash routine has a big impact on how nourished their locks look and feel. If they use a formula that's too harsh, and too often, they may strip away natural, essential oils. So, first up, ask them how often they wash their hair and what shampoo they're using. Then suggest they reach for a moisturizing hair wash and, if needed, wait longer in between lathering up. 
Ultimate Repair Shampoo is the perfect wash for dry, damaged hair, packed with skincare-inspired ingredients that nourish from the inside out. You've got AHA, which repairs bonds within each hair strand, and Omega-9 to replenish the outer layer for the most intensive care. Team it with Ultimate Repair Conditioner to leave locks luxuriously soft. It's rich and creamy, yet rinses completely clean, so it's suitable for all hair types – even thin and fine. 
If you're talking to a curly-haired or coily-haired client who asks, "why is my curly hair so dry?", they may see better results if they co-wash their textured tresses. NutriCurls Cleansing Conditioner is a great option for gentle yet effective cleansing. It rids the roots and lengths of impurities, tops up moisture levels and, in turn, boosts definition, so each and every ringlet feels bouncy and hydrated. 
2. The Hair is Highly Porous
Porosity relates to the hair's ability to absorb and retain moisture. Put simply, when it's highly porous – meaning there are gaps and tears along the hair shaft – water is able to escape from strands with ease. This can happen for a whole host of reasons, whether it's down to wear and tear or simple genetics, and your client needs to switch up their routine if they want to keep that moisture locked in. 
The most essential product in their kit is a leave-in conditioner or leave-in treatment. Because it isn't rinsed out like traditional conditioners, it has more time to 'plug' the gaps in porous locks. Recommend Ultimate Repair Miracle Hair Rescue, which they should mist through clean, damp hair and allow to absorb for 90 seconds. Spritzed on after Ultimate Repair Shampoo and Conditioner, it leaves your client with 12x smoother hair* and 99% less breakage*.
3. The Scalp and Roots of the Hair are Dry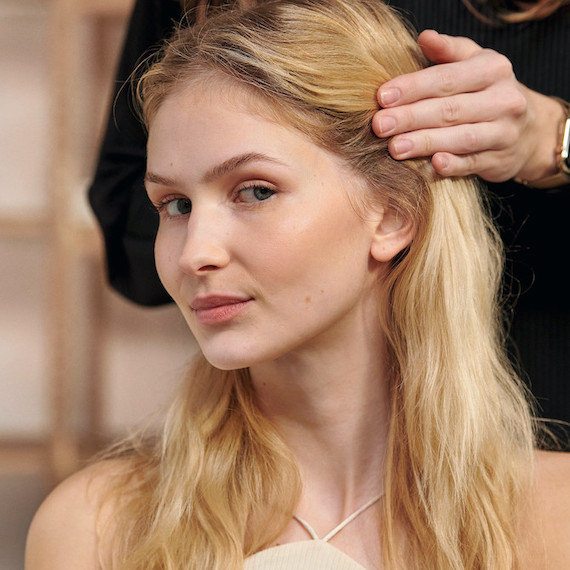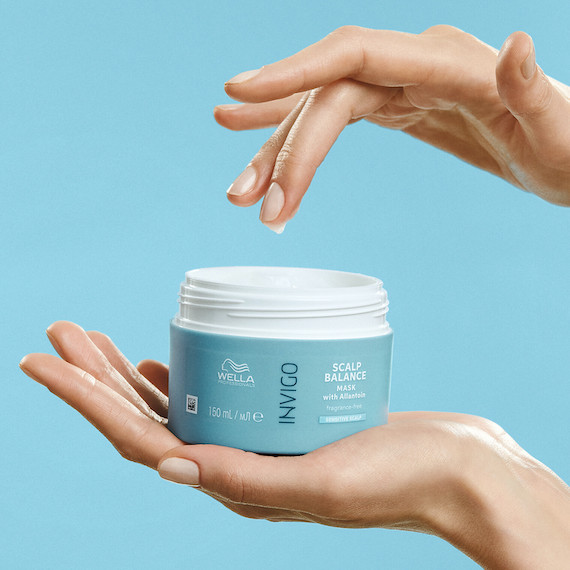 Healthy hair starts at the root. When the scalp becomes dry – whether it's due to damaged follicles or harsh weather – there isn't enough sebum to travel down the hair shaft and hydrate the lengths. You'll know your client is dealing with a dry scalp if the skin appears irritated or flaky, or it simply feels parched. In that case, introduce them to INVIGO Senso Calm Sensitive Scalp Mask. 
With moisture magnet ingredients like allantoin, the mask provides immediate relief around the roots of the hair. All you have to do is massage it into a clean scalp, work it through to the lengths, and allow it to absorb for five minutes. 
4. Locks Need UV and Heat Protection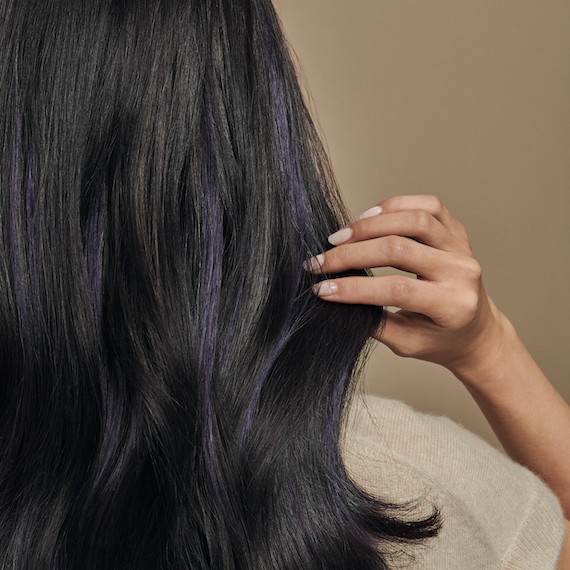 It's not unheard of for clients who style their hair to skimp on heat protection. So, if you know the person in the salon chair loves blow-drying, straightening or curling their locks, check whether they're applying the right product to safeguard their strands. EIMI Thermal Image is the perfect solution, teaming lightweight shine with heat protection up 448 degrees fahrenheit, so they can shield their hair from damage without weighing it down.
For extra moisture, EIMI Perfect Me is equally as effective while veiling hair in nourishment. It's a smoothing lotion that can be applied to damp or dry hair for the most luxurious finish. Just remind your client: heat protection needs to be applied before every styling session, which means it's a must before blow-drying, but should also be topped up if they're then straightening or curling their hair. 
Hair needs protecting against UV rays, too – something many clients may not be aware of. A hair sunscreen or UV protectant is one of the most underrated products in at-home hair care routines. So, before they head outside, come rain or shine, remind your clients to mist EIMI Glam Mist from root to tip. It adds a little luster, while cloaking locks in an invisible shield. 
5. Cold Weather Has Sapped Strands of Moisture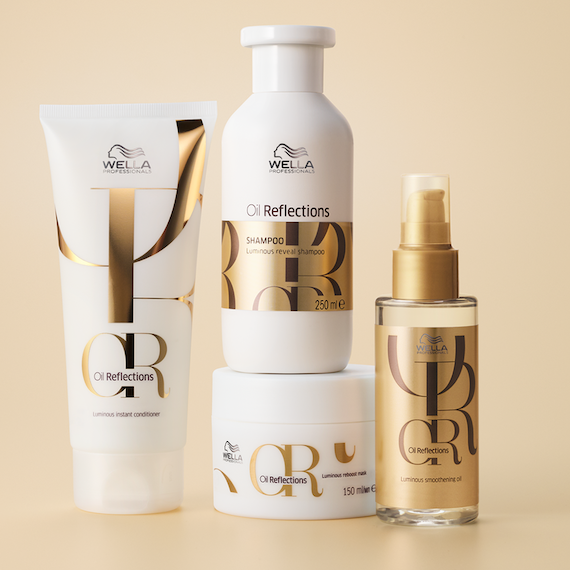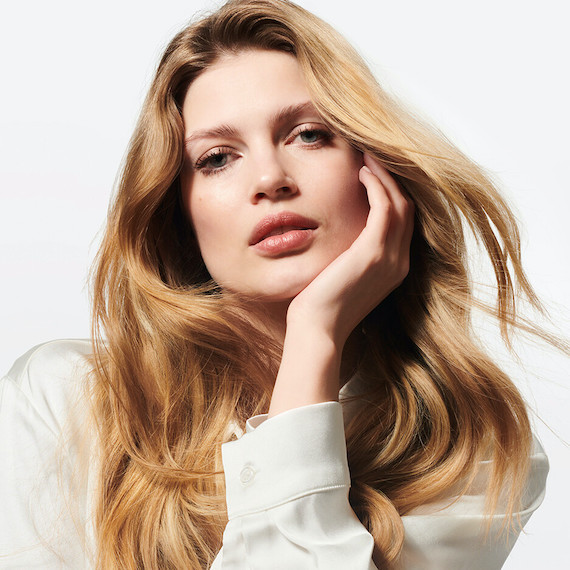 Is it winter? Is the weather dry and cold? Then harsh temperatures could be causing the hair cuticle to lift, which allows much-needed moisture to make its way out of strands. Add in hoods and scarves that cause friction on locks, as well as the stress of central heating, and the cooler months are officially dry hair's worst nightmare. 
The good news is, there are simple ways your client can boost hydration when mercury plunges. The first is with hair masking, using a creamy formula that replenishes lengths and ends. Suggest clients treat moisture-starved hair to Oil Reflections Luminous Reboost Mask or, if their strands are curly or wavy, the NutriCurls Deep Treatment Mask. 
To get the most from their mask, clients should shampoo and towel-dry their hair first, ensuring it's just damp – not soaking wet – so the nourishing ingredients can be absorbed. Then, while the mask is on, suggest they wrap their hair up in a towel to take the benefits to the next level. It should be left on for at least five minutes, then rinsed thoroughly. 
An oil is then needed. Recommend Oil Reflections Luminous Smoothing Oil to lock in nourishment and smooth away frizz, which is common in dry, brittle hair. For best results, they should focus this sumptuous formula through the mid-lengths and ends only, taking time to make sure extra stressed tips get an extra dose of hair oil. They should use it on clean, damp hair, then top up with half a pump in between washes if needed. It's lightweight enough to be quickly absorbed, leaving only the silkiest look and feel. 
6. Hard Water Has Dried Out the Hair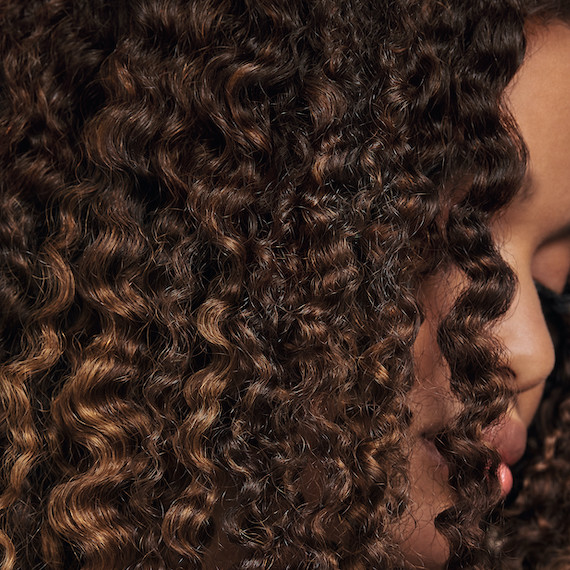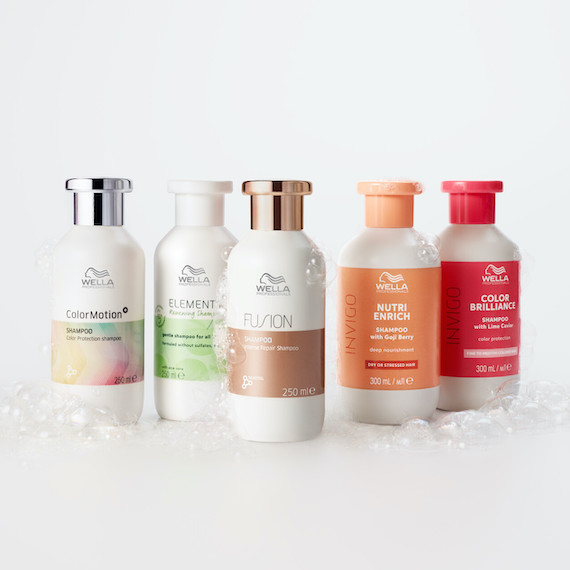 "Why is my hair so dry even with conditioner?" If your client is asking this, they may be living in a hard water area. This means the water from their tap is loaded with metals and minerals, and their locks are likely to feel persistently dry and brittle. They might notice their skin is dehydrated, too. These minerals and metals build up on the scalp and strands with every wash, but there are ways to 'soften' the water, so locks get their shine and bounce back. 
The Wella Professionals care collection features Metal Purifier in every shampoo, which works to neutralize the metals in the hair so locks feel beautifully nourished. From Ultimate Repair Shampoo, to Elements Renewing Shampoo, to INVIGO Nutri-Enrich Deep Nourishing Shampoo – no matter your client's preferred formula, their hair will be safe from the effects of hard water. 
To take their anti-metal routine one step further, they could also fix a filter to their shower head, so the water they wash their hair with is softer and cleaner. In combination with their favourite metal purifying Wella shampoo, their hair should start to feel softer and more nourished wash after wash. 
7. A Colour Maintenance Routine is Missing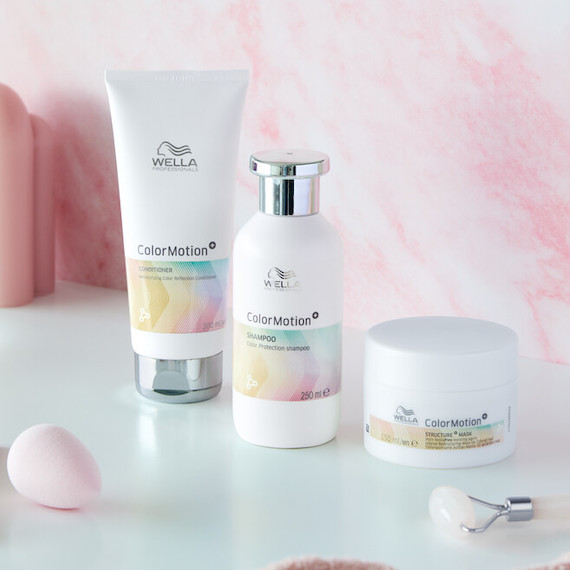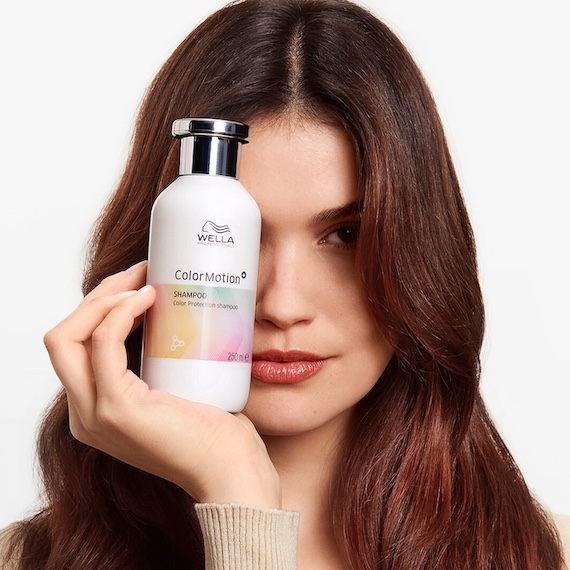 Coloured hair needs a little extra care to look its healthiest, as lightening and toning locks can leave the lengths more vulnerable to dryness. So, if your client regularly heads into the salon for a fresh balayage or a coat of colour, ask them if they're using colour-safe products at home. 
If the answer is 'no', point them in the direction of the ColorMotion+ collection, which will protect their colour from further damage and fading, while dialing up nourishment in their dry hair. The ColorMotion+ Color Protection Shampoo and Moisturizing Color Reflection Conditioner are a dull-defying dream team for hair wash day, boosted by antioxidants that keep fading, drying free radicals at bay. 
Meanwhile, as a weekly treat, your client should also use the Structure+ Mask. It's packed with the bond-strengthening WellaPlex ingredient to fortify brittle, breakage-prone strands. The rich, creamy formula also delivers on moisture, so with weekly use, parched hair is reversed and hydration is restored. 
Looking for more ways to help your client care for their hair? Discover our complete collection of Hair Care Guides, featuring tips for every type and concern.
*Instrumental test versus non-conditioning shampoo.