What Are Damaged Hair Follicles and How Do You Fix Them?
Your client has probably heard of hair follicles, but they might not know what they actually are – and they may be even less aware of how a follicle becomes damaged. While the lengths of hair get plenty of attention, the scalp, roots and follicles are often overlooked in daily care routines. But, as every hair professional knows, strands are only healthy if they're nourished from root to tip. 
So, let's take a look at everything you need to know about damaged hair follicles, from the signs of stress to watch out for, to ways you can help your client strengthen their strands…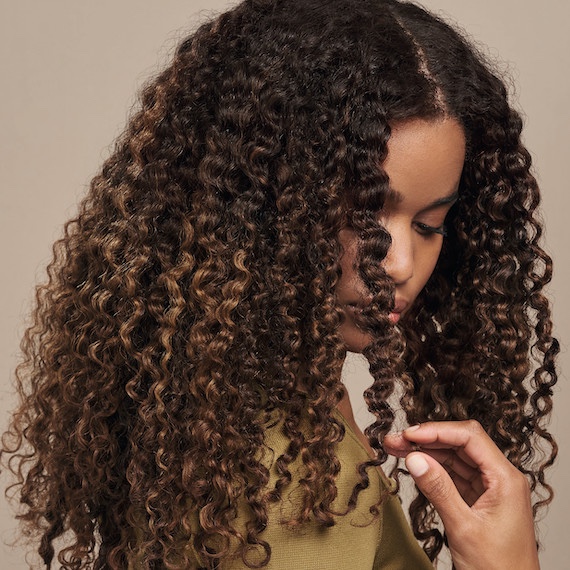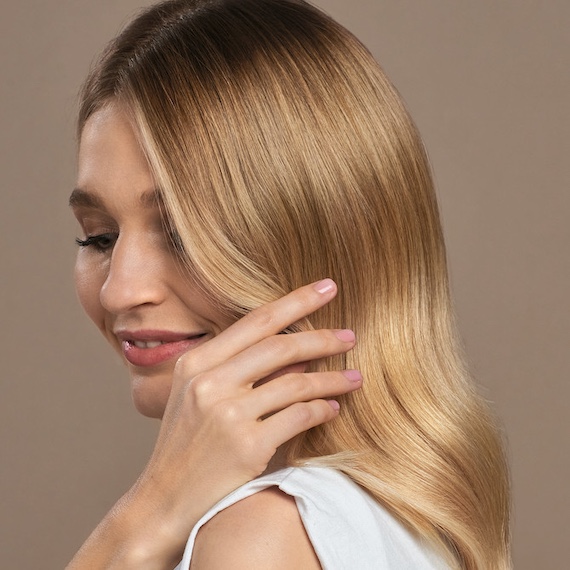 Hair Follicles Explained
All of us have hair follicles, and they don't just cover your head and scalp. You'll find follicles all over the body, from top to very toe – including on your face, arms and legs. You can't see them but they're there, working beneath your skin to nurture natural, healthy hair growth. Each one looks a little like a tube, and it holds onto the root of your hair fibers, which then pass through the skin to become what's known as the hair shaft. 
The main responsibility of these hair follicles is to shed old hair fibers and replace them with new, healthy growth. That's right; follicles play a key role in the hair growth cycle. This cycle works in three stages: the anagen phase, the catagen phase and the telogen phase.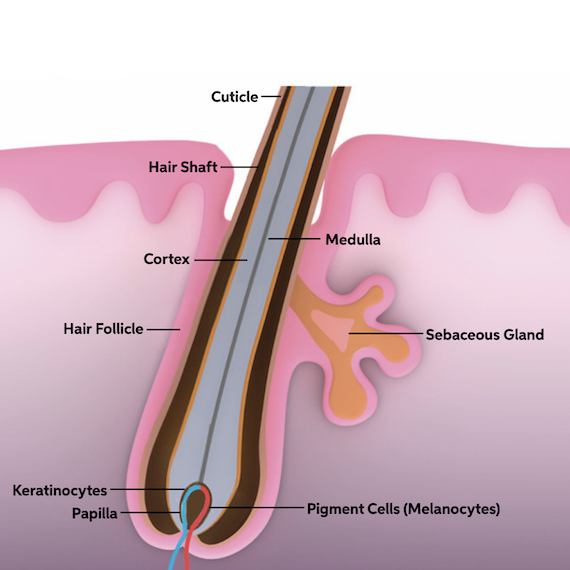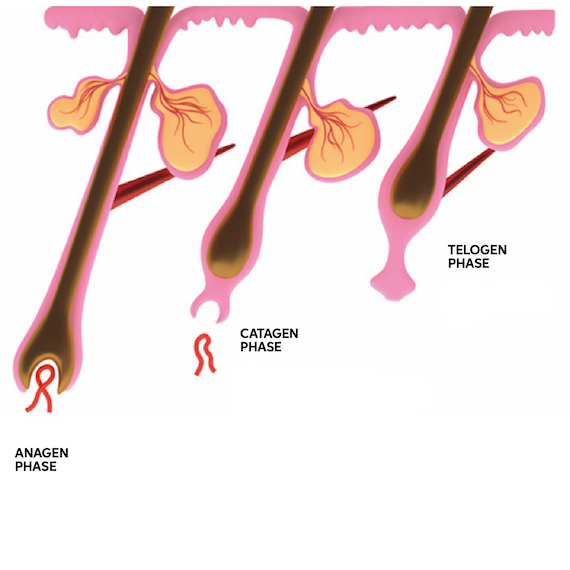 Here's why the hair follicle is so crucial to the entire growth process… 
The Anagen Phase
Also known as 'the growing phase', the anagen phase can last for anywhere between three to five years for a single strand of hair that grows from your scalp. (Did you know? In some cases, it can even last for up to seven years!) This is when the follicles are pushing out your hairs, so that they grow around half an inch per month. This continues until they reach the end of their lifespan and fall out. 
The Catagen Phase
Towards the end of a single hair's growth phase, it enters the catagen phase, which lasts for around 10 days. This is when the follicle shrinks to slow down growth, so the hair strand can be easily pushed out through the scalp. The follicle will still be holding the root in place, but it can easily be dislodged at this time by daily wear and tear. 
The Telogen Phase
The telogen phase – or 'the resting phase' – finishes the job that the catagen phase started. At this point, the hair stops growing and a bulb of keratin forms at the root, which keeps it in the follicle until it's ready to shed naturally. (Side note: it's normal to shed around 100 strands per day!) There's overlap with the anagen phase here, as it's at this point when the follicle also starts to widen, releasing new fibers ready for fresh growth. And so the cycle begins again…
All hair strands grow at their own pace, so they won't all be in the same stage at the same time. Case in point: only around 5% of hairs are in the catagen phase at one time, while an estimated 10-15% of your scalp hairs may be in the catagen phase.
But the duties of your hair follicles don't begin and end with supporting the growth cycle. They also determine how curly hair grows by its shape and size, as well as what colour each strand will naturally be. Each follicle is also related to a sebaceous gland, which keeps the skin on the scalp and the hair moisturized. So, with so much responsibility, you can see why healthy hair follicles are essential to strong, nourished hair.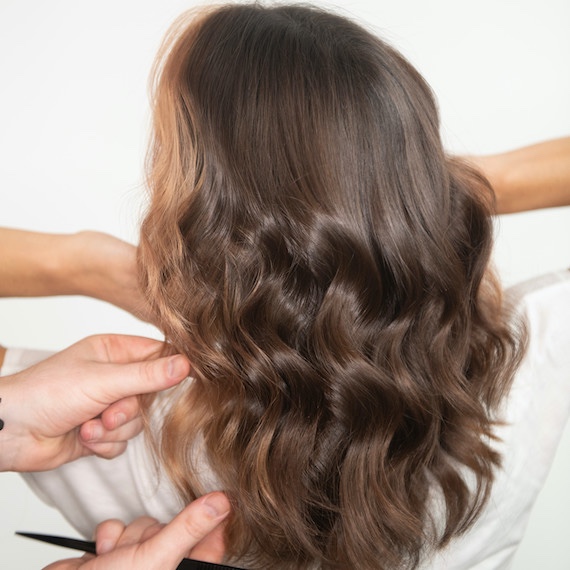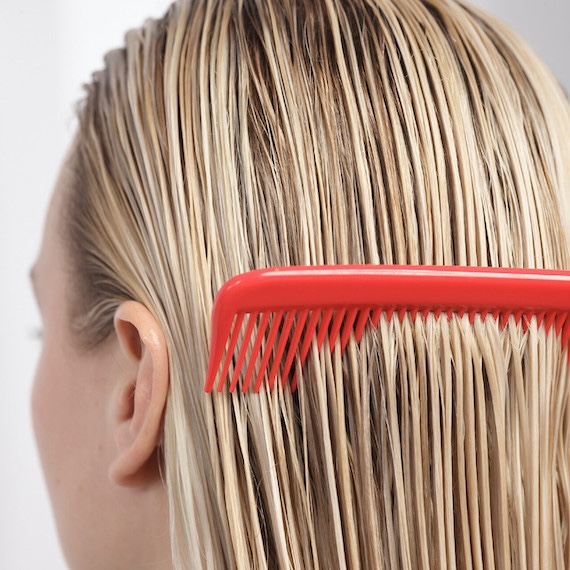 How Do You Know if Your Hair Follicles are Damaged?
Because they're rooted deep within the scalp, you won't actually be able to see whether hair follicles are damaged or not. Instead, you should be looking at the surface of the scalp and the condition of the hair for signs of trouble. 
Symptoms to look for include:
1. Hair Breakage and Thinning
This is the most common sign of hair follicle damage. While shedding is crucial to the growth cycle, excess hair loss may mean the follicles are struggling to function as they should. Strands may be growing thin and weak, your client may notice hair breakage through the lengths, or the hair may be falling out altogether. 
2. An Imbalanced Scalp
Whether it's dry and flaky or persistently oily, changes in the state of the scalp can indicate problems with your sebaceous glands, and the ways they interact with hair follicles. Dryness – both on the scalp and through the hair lengths – is more common in this case, as the glands could be struggling to produce the necessary levels of sebum. 
3. Premature Greying
Greying hair is normal, natural and beautiful; it comes with the privilege of getting older, and even when it's premature, it doesn't always point to problems with the hair follicles. However, if teamed with one or both of the signs above, early greying could mean the follicles are damaged and not able to produce pigment during the anagen phase.
What Causes Hair Follicles to Weaken?
There are many factors that play a role in damaged hair follicles, from diet to genetics to stress. Here are some of the most common causes:
Low-nutrient diet that's lacking protein, iron, zinc and essential vitamins.
Infections such as folliculitis, which causes the follicle to become inflamed and itchy.
Lifestyle factors such as stress, too little sleep or smoking.
Androgenetic alopecia (AKA male or female pattern hair loss), caused by a mix of genetics and a hormone called dihydrotestosterone (DHT).
Traction alopecia, caused by excess tension and pulling on the hair follicles.
Certain medications may affect the hair's growth cycle and can even change the hair texture.
If your client suspects an infection or alopecia may be behind their damaged hair follicles, they should seek medical advice to give their scalp the support it needs. Meanwhile, as their hairdresser, you can recommend a care routine that works alongside the course of treatment they follow, so that over time, their hair can get back to its healthiest. That's where the next question comes in…
Can Damaged Hair Follicles Be Repaired?
It depends on the level of hair damage – and the cause. If the damage is extensive, it can be very hard for follicles to regenerate. In this case, as mentioned above, your client should seek medical advice. However, there are cases where they can repair themselves, and with the right routine, your client can prevent the problem from happening again. 
Here are the steps they should take to maintain healthy hair follicles all year round…
1. Don't Pluck Hair From the Scalp
You can see above that the hair growth cycle is a complex process, so it's important that your client doesn't disrupt it. This means no plucking – even if they spot a stray grey that's just asking to be tugged out. Pulling out a strand of hair before it's ready to shed may put stress on the hair follicle, and could even cause damage to surrounding follicles. So, remind them to let it go, and the hair will fall out when it's ready.  
2. Avoid Too-Tight Hairstyles
For the same reasons your client shouldn't pluck their hair, they should also steer away from too-tight hairstyles. That means, if they're the 'topknot all day, everyday' type, it might be time to try a slightly looser style. Encourage them to give their roots a rest by letting their locks flow free from time to time. If they pull it back because they don't have time to curl or straighten, point them in the direction of products that enhance their natural texture. Here are some of our favourites…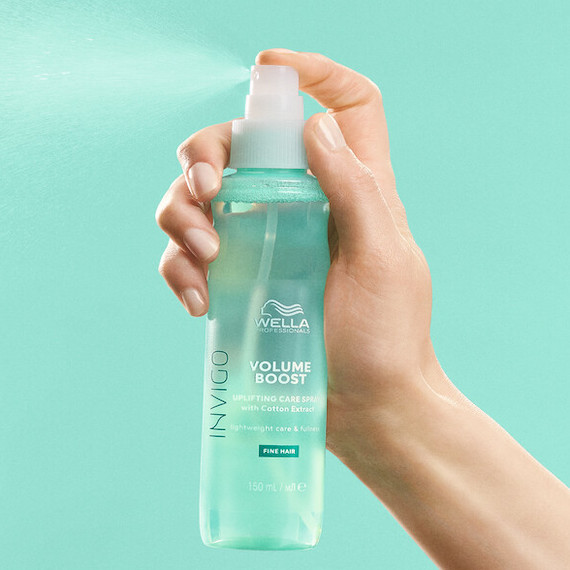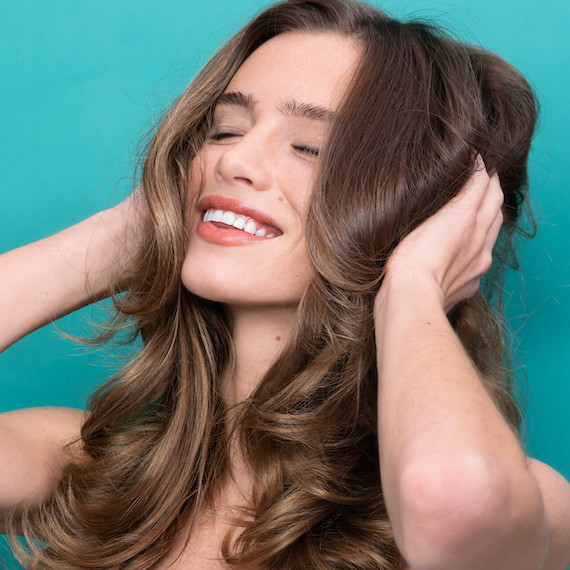 If they have straight hair: A volumizing spray can work wonders on days when their hair appears flat or lackluster, and makes a great alternative to simply pulling strands into a high ponytail. Suggest they try INVIGO Volume Boost Uplifting Care Spray if they're styling damp hair, and it will bump up the body in their blow-dry. Or, if the hair is already dry, they can use EIMI Sugar Lift to give locks oomph and a grippy texture. 
If they have wavy hair: Sometimes waves need a little extra help to spring into and hold their curvy shape, so on off-duty days, it can feel easier to just tie hair back. Instead, introduce your client to EIMI Ocean Spritz, a salt spray that dials up texture in wavy lengths. They can mist it into damp or dry hair and lightly scrunch or, for a chunkier look, blow-dry it into locks and enjoy a tousled style from day to night.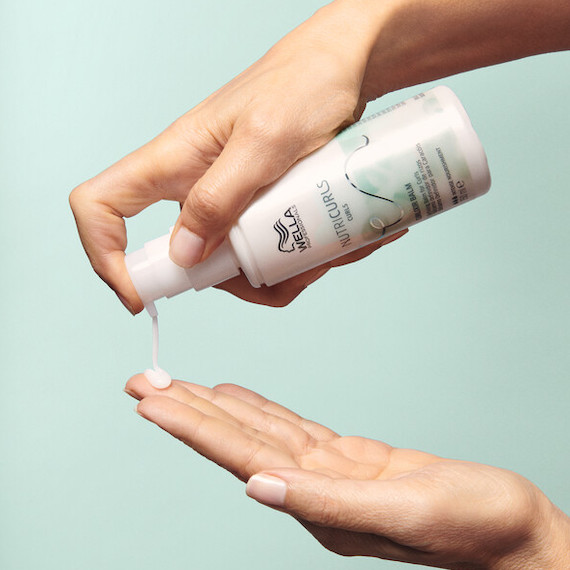 If they have curly or coily hair: If your client feels their beautiful curls or coils need added definition when worn loose, NutriCurls Curlixir Balm is an essential in their kit. It's a luxurious leave-in that lends soft hold, definition and bounce, and can be applied to damp or dry hair to suit your client's perfect routine. 
3. Wash with a Strengthening Shampoo
If hair follicles are damaged and new hair growth is weak, dry and brittle, use a strengthening shampoo to support compromised strands, like Fusion Intense Repair Shampoo. Inspired by spider silk, one of nature's strongest fibers, it gently cleanses while increasing the hair's resilience in the face of breakage through the lengths. Follow with Fusion Intense Repair Conditioner to further protect strands from snapping off. This dream duo is also kind to skin, meaning they won't irritate a stressed-out scalp.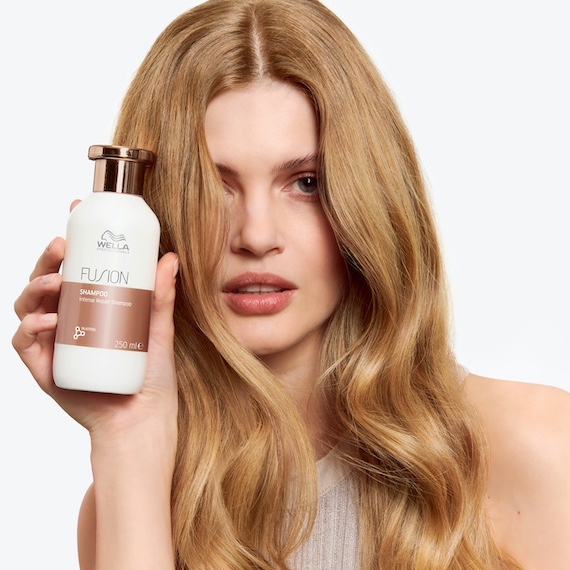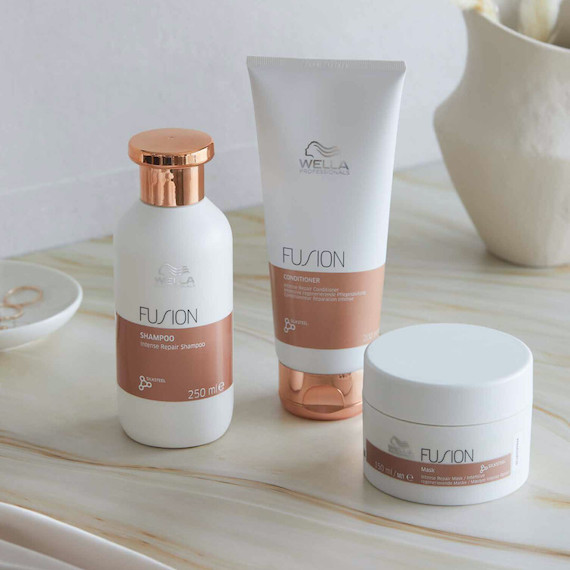 4. Give the Scalp a Regular Massage
Just because it's simple doesn't mean it's not effective. A scalp massage, carried out three to four times per week, can encourage a healthy environment for your client's hair to grow. All they need to do is use their fingertips to massage the roots of their hair (taking care to be gentle!), and it will help to boost blood flow to the scalp. Tell them to set aside five minutes and to do it when hair is dry, or even while masking the lengths of wet hair. As the mask absorbs, they can give their scalp a spa session with a quick, relaxing massage.
5. Treat a Dry Scalp to a Nourishing Mask
Damaged hair follicles may leave the roots feeling dry and dehydrated, but your client can soothe any irritation with a scalp mask, like INVIGO Senso Calm Sensitive Mask. Fragrance-free and infused with calming allantoin, it works to alleviate itchiness, while strengthening your client's hair for a dose of root-to tip care. It's easy to use too; after shampooing, they simply smooth it through strands from scalp to ends, allow it to absorb for five minutes, then rinse thoroughly and style as usual.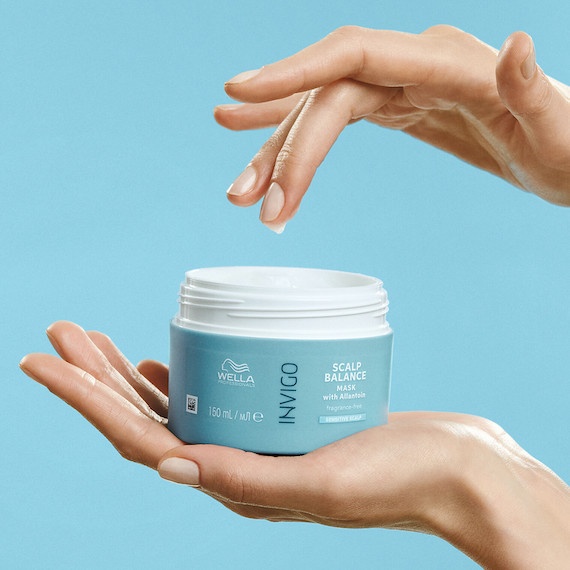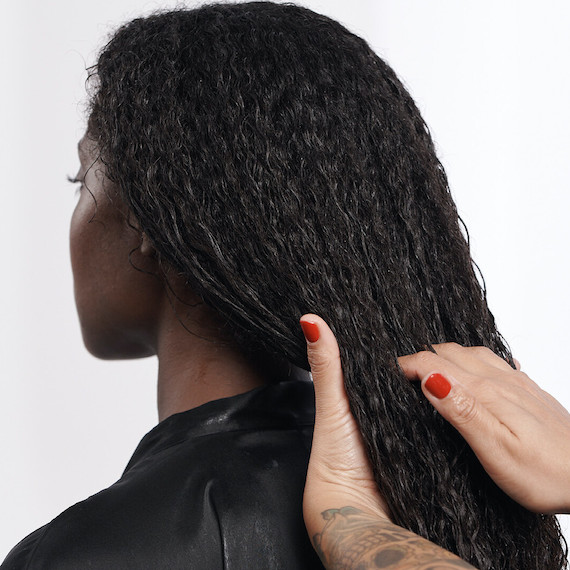 6. Remove Build-Up with a Scalp Treatment
It's important to keep the scalp clean and purified, so hair follicles don't become blocked or infected. That means, if clients are prone to oily roots or tend to use a lot of product, they should add a scalp treatment to their routine. Elements Purifying Pre-Shampoo Clay is the perfect pick for removing grease and product build-up, as it harnesses deep cleansing kaolin clay. Tell your client to use it when their scalp feels oily by massaging it into the roots of dry hair. After leaving it on for five minutes, they should emulsify with water and rinse it out, then follow with their usual hair wash routine. 
Looking for more ways to help your client care for their hair? Discover our complete collection of Hair Care Guides, featuring tips for every type and concern.