What's Your Curly Hair Type? How to Decode Your Curl Type
Anyone with curly or wavy hair knows that every head of curls and coils is different. You might have loose, tumbling tendrils, or soft, bouncy loops, or tight, textured zigzags – or a mix of all three. That's why the curly community has come up with a way to help you decode your curly hair type, and it all comes down to a simple numbering system, spanning 1 (straight hair) to 4 (coily hair), with A, B and C patterns in each group.
The curly hair types system proves a useful guide when you want to know how to care for and style your hair to get the best wave or curl definition. After all, a styling routine for 3C curls will be very different to 4C zags. Here, we reveal what the hair types actually mean, and how you can figure out which group (or groups) your locks fall into. This is what you need to know…
Type 1: Straight Hair
If you have hair that's sleek, smooth, and unlikely to kink or curl when styled into braids or hit with humid weather, your locks are probably type 1. In other words, your hair is straight. As with any hair type, type 1 is split into A, B, and C patterns – where you sit will depend on the texture and consistency of your straight hair:
1A hair is 100% straight and very fine, with no bends or waves in sight.
1B hair is slightly more voluminous with a subtle wave – though the overall look is still smooth and straight.
1C hair carries more body and is characterized by its thicker, fuller strands.
If you're part of the curly and wavy hair community, you'll be sitting somewhere in type 2, 3 or 4. Keep reading to find out how to decode your curls…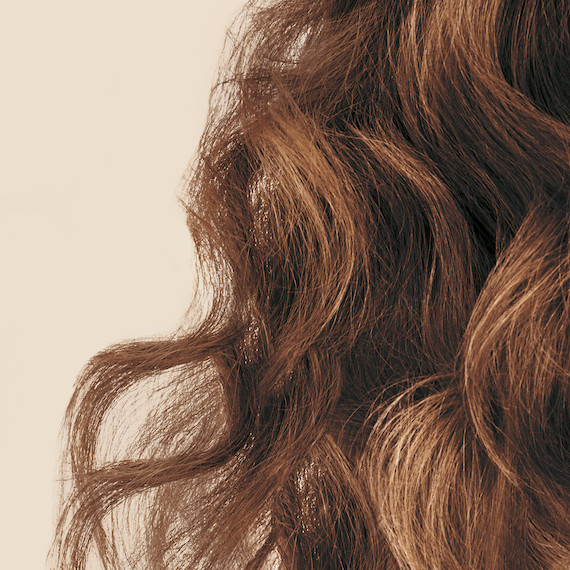 You'll know you have type 2 hair if it's neither curly or straight, but somewhere in between. This hair type is wavy, but the depth of these waves differ from 2A to 2C. It can also be quite prone to frizz, but it's super versatile to style, allowing you to easily switch between straightened locks or bumped up texture.
Image Credit: @thescissorsammurai
Hair strands that start straight at the roots but fall into loose waves sit in the 2A group. It might look like straight hair all over when it's wet, but when it dries the movement and texture starts to appear. This hair type doesn't always hold a curl well, so if guts and body is what you want, you'll need to apply texturizing products, like EIMI Ocean Spritz salt spray. Mist it through clean, damp hair, style in two to four even braids (the more, the wavier), then release when dry for a beachy waves look. Apply extra salt spray and scrunch to give that wavy hair surfer style more hold.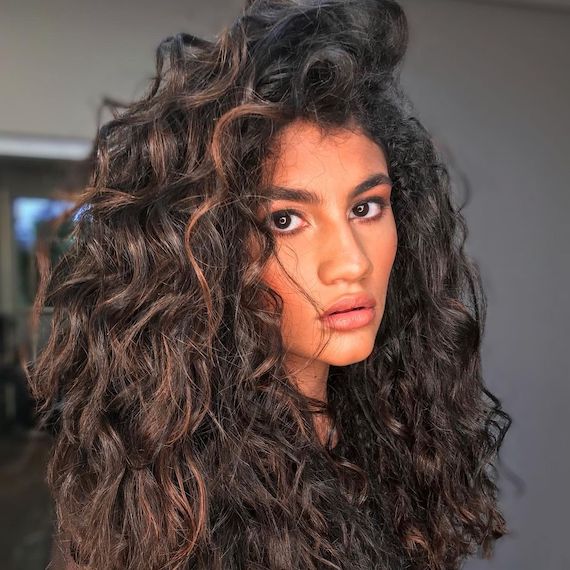 Image Credit: @jhonyveiga
Like 2A hair, 2B hair tends to be straighter at the crown, but it tumbles into more defined S-shaped waves, making it easier to style locks into loose curls. However, this hair type can also be a little more prone to frizz, so you may want to add a flyaway-stopping spray to your styling kit. NutriCurls Milky Waves Spray is perfect because, like a hydrating mist for locks, it infuses hair with instant smoothness and nourishment, but doesn't add weight. You can apply it as a leave-in conditioner when hair is damp, or work it into dry, two- or three-day hair to keep the mid-lengths and ends defined.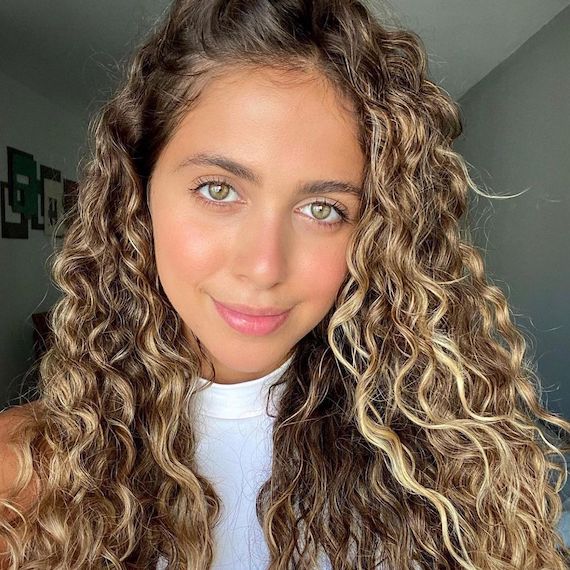 Image Credit: @lotufo
The most defined waves are found in type 2C hair. You'll see a stronger S-shaped curve, and strands may be thicker, meaning you can work a little more product in there. It's easy to mistake this hair type for 3A, 3B or 3C curls, but it won't have the same undulating ringlets and coils – so analyze your wave pattern carefully. The good news is, it's easy to cajole these curves into curls with lasting hold. Apply EIMI NutriCurls Boost Bounce mousse to clean hair while damp, and dry with a diffuser attachment. Once hair is 100% dry, wrap lengths around a curling iron, then set with EIMI Dynamic Fix hairspray to set.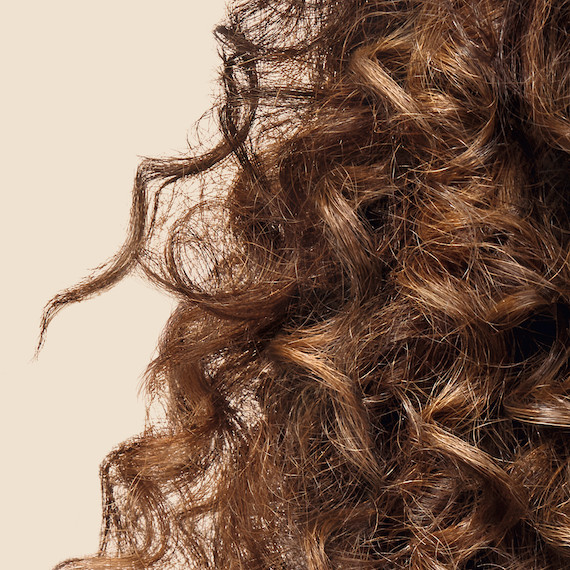 Now we're getting into the curls. Type 3 hair boasts an abundance of radiant ringlets, from soft, tumbling spirals (3A) to tighter, springier corkscrews (3B and 3C). Rather than S-shaped strands, as seen in type 2 wavy hair, these bountiful curves are fuller and more rounded. With the right tips, you can give this curl type an added boost of long-lasting body.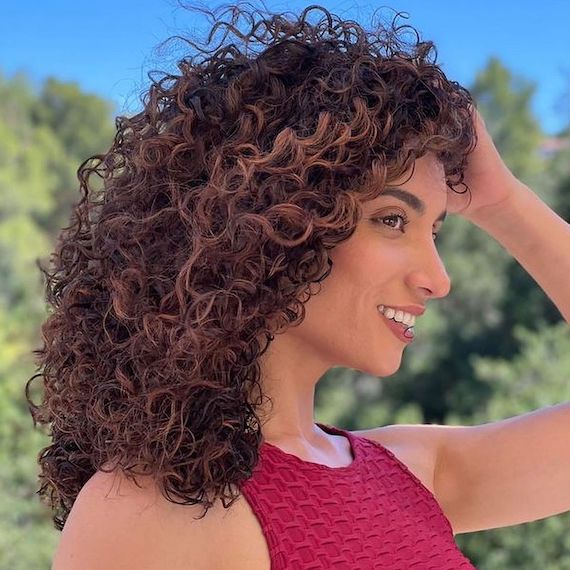 Image Credit: @kique_stylist
If your locks fall into sumptuous spirals that don't have a lot of shrinkage (meaning they don't decrease in length much when hair goes from wet to dry), you have type 3A hair. This is a looser texture that has plenty of bounce, but can lose its shape without the proper care. As such, it's important you research how to dry curly hair for enhanced body, and use gentle shampoos that won't strip strands of their natural, nourishing oils. Try NutriCurls Micellar Shampoo to delicately purify, and keep EIMI NutriCurls Fresh Up spray to hand to reactivate your texture in between washes.
Image Credit: @colormecurls
While the 3B curl type tends to be tighter and have more shrinkage than 3A locks, they still create a relatively loose curl. In terms of size, you should be able to fit a pen through one of your ringlets. You might find that these curls are tighter at the front and softer at the back, which sometimes means the face-framing sections need a little more encouragement from your styling products. If this is the case, try finger curling the looser sections by working EIMI NutriCurls Soft Twirl through damp lengths, then wrapping a small piece around your finger until you reach the root. Release, then move on to the next piece, until all curls have been carefully twirled. Once hair is dry, you'll have boosted definition through every strand.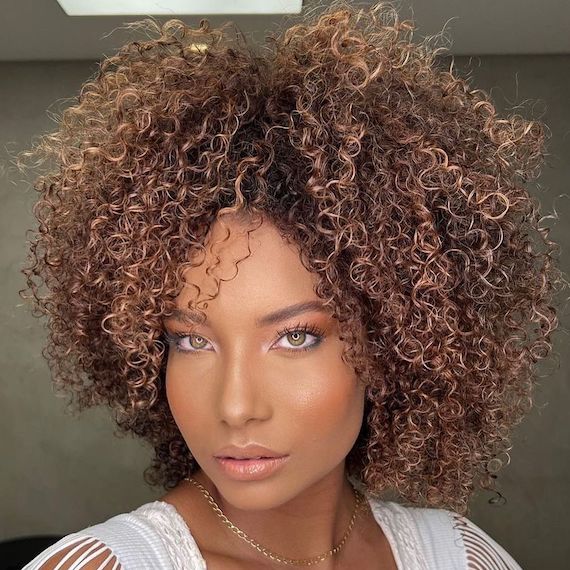 Image Credit: @jhonyveiga
If your curls are dense and more defined, you have type 3C hair. Your mane tumbles into dazzling corkscrews that are tighter than 3B strands, but less coily than type 4 curls. Your routine should make hydration a priority, so moisturize your curls to enhance their shape. This could mean swapping your traditional shampoos for a co-washing product, like NutriCurls Cleansing Conditioner. The low-foam, silicone-free formula gently lifts out any impurities, while respecting your hair's natural oils to leave curls softer, fresher and bouncier.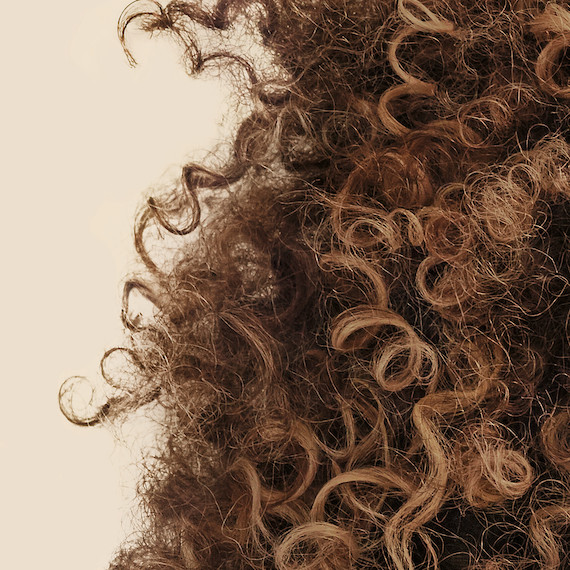 If you have textured coily hair, you're working type 4 curls. Your locks can range from soft, floaty and fine (4A), to abundantly thick, coarse and zigzagged in shape (4C). Getting the best from your beautiful mane means curating a routine that's high on hydration, so consider cleansing conditioners, hair masks and creamy, balmy stylers your new BFFs.
Type 4A Hair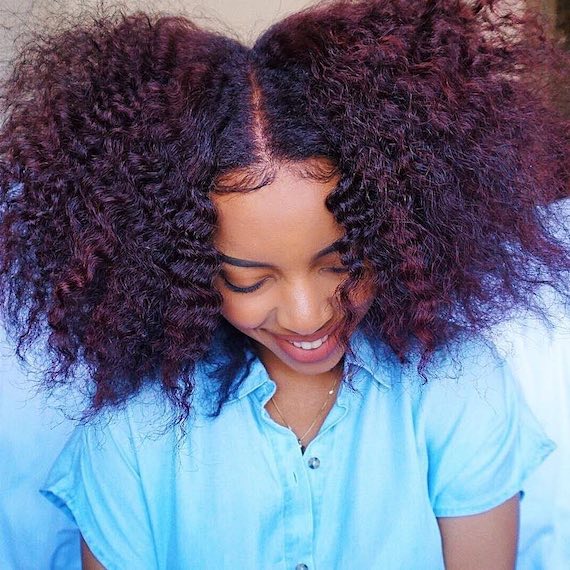 Image Credit: @markcolorist
These types of curls are soft, springy, S-patterned curls that are on the looser end of coily. Rather than forming a zigzag, they feature dense, tight curls that you can bump up with a combo of conditioner and curling cream. After washing, mist with NutriCurls Milky Waves first to lock in nourishment, then work EIMI NutriCurls Curl Shaper through hair in sections. The gel-cream texture is great for adding definition. Once you've evenly distributed the gel, dry hair with a diffuser or allow it to air dry. Add more of the mist if your hair is highly porous, and then refresh with EIMI NutriCurls Fresh Up in between washes.
Type 4B Hair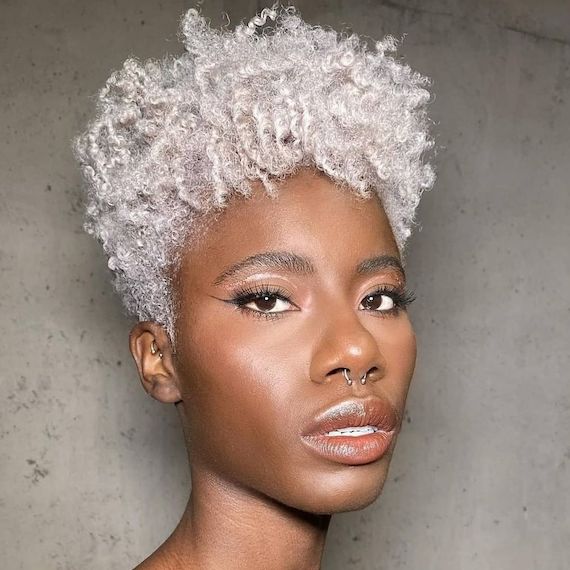 Image Credit: @jhair_stylist
Look closely at your hair texture. If you think your coils are similar to 4A but are forming a sharper Z shape, you have type 4B hair. This lustrously full mane reaps all the rewards of richer, gel-based products, so add the NutriCurls Curlixir Balm to your care and styling kit. Mist the Elements Renewing Leave-In Spray in sections first, then use the balm to shingle your hair. This means applying the product to each individual curl, using your thumb and forefinger to smooth it through – goodbye frizz! Next, start wrapping the curl around your index finger, up to the root, and release. Work section by section to encourage a springier finish with extra stretch and height. If your hair is shorter, like the look above, you could also try comb coiling, which sees you comb from root to tip, before twirling the comb at the end to create individual twists. Let curls dry in these twists, then use fingertips to shake your hair loose.
Type 4C Hair
Image Credit: @laila.wella
Type 4C hair is very similar to type 4B, but the zigzags are even tighter, and your hair sees even more shrinkage when it goes from wet to dry. These coils allow you to work a range of dreamy styles, from twisted ponies to braided buns, and you can also try the shingling and comb coiling tricks above. However, 4C locks tend to be fragile and prone to hair breakage, so maximum nourishment is key here. Make the NutriCurls Deep Treatment a staple in your routine (along with the Cleansing Conditioner), and consider using a hair steamer to help the treatment penetrate even deeper. The Curlixir Balm will add another layer of nourishment, and can be used on wet or dry locks to help enhance shape and texture.
And that's the curly hair types covered! But don't worry if your hair doesn't fit into just one of these curl patterns; it's common for a head of hair to have a whole mix of texture. Simply sit down with this guide and work through your hair in sections to identify what your varying patterns need. The time and care you put in will be so worth it for those bountiful curls.