How to Get Rid of a Dry Scalp in 9 Soothing Steps
Dealing with a dry scalp can be a challenge for many clients – especially in the midst of winter – so when their skin is showing signs of stress, it's important to act fast with a soothing routine. That's where you can help; as their hairdresser, your client knows they can trust your care expertise, and you want to be giving them the best advice to restore balance to their scalp.  
So, what can be done? Here we reveal how to get rid of a dry scalp in nine soothing steps, plus all the ways your client can prevent further irritation. These are the tips to share…
But First, What are the Causes of a Dry Scalp?
A dry, irritated scalp happens when the skin loses too much moisture, and there could be a number of culprits causing that tight, itchy sensation. These include:
Extreme weather. Especially when it's very cold and dry outside, the environment can strip away your skin's natural oils, leaving the scalp feeling tight and stressed.
Too-harsh hair care products. If shampoos and treatments contain irritants or exfoliants, they could be putting extra strain on sensitive scalps.
Genetics. Put simply, some clients are just more prone to dry skin than others, and may need to add extra moisture into their everyday routines to maintain hydration.
Applying products incorrectly. Is that hair oil that's designed for mid-lengths and ends of hair also being massaged into the scalp? It's important your client always follows instructions for their products, so they don't overwork delicate follicles.
So, What is the Fastest Way to Get Rid of a Dry Scalp?
1. Check Whether the Scalp is Dry or Dandruff Prone
Is it a dry scalp or is it dandruff? While flakiness might make your client think their skin is dry and dehydrated, it could actually be a sign that they're dealing with dandruff. Check whether the flakes are sticky, and if they are, a sebum-balancing approach is best. Dandruff thrives in oily environments, so your client might need to use a deeper cleaning shampoo, or to wash their hair more frequently.
Elements Purifying Pre-Shampoo Clay is a great product to add to this routine, harnessing Kaolin clay to absorb excess oil and leave the scalp feeling purified. All they have to do is massage it into the roots of dry hair, leave it on for five minutes, then emulsify with water before rinsing thoroughly. Follow with Elements Renewing Shampoo for an ultra clean look and feel.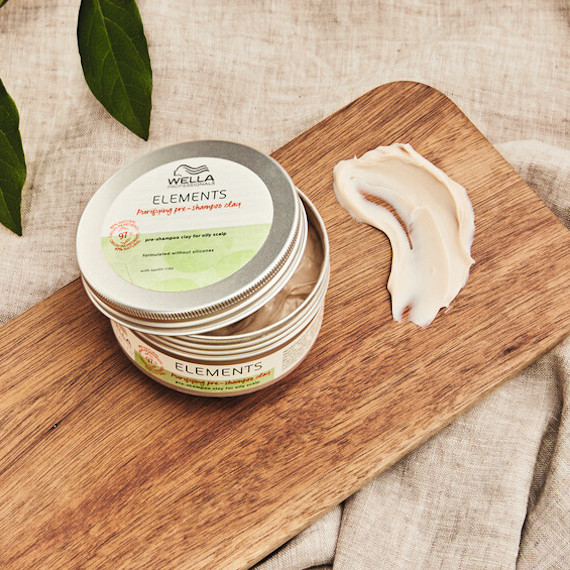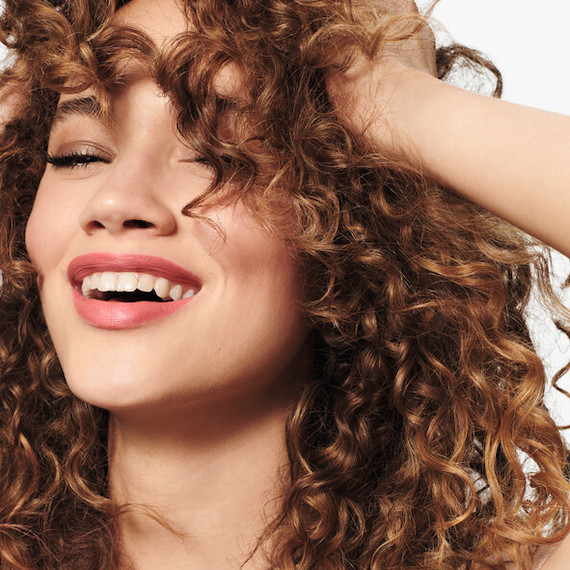 2. Make Sure Hair isn't Washed Too Frequently
If it's not dandruff, but a truly dry scalp your client is dealing with, ask them how frequently they're washing their hair. Those with an irritated scalp who are lathering up daily, or every other day, should try waiting at least one more day between each shampoo. Simply adjusting their hair wash schedule could fix dryness in clients with a sensitive scalp, as it means they're not constantly removing their hair's natural oils. Ask them to try it and see if it helps. 
3. Turn Down the Tap Temperature
Water that's too hot can cause further irritation to a dry, flaky scalp, so wash your client's hair with lukewarm water in the salon – and remind them to do the same at home. That doesn't mean they should use cold water, as some warmth is needed to get their hair truly clean. But, in order to avoid stripping away essential oils, lukewarm is always the way to go. 
4. Wash Hair with a Nourishing Shampoo
Another wise switch for hair wash day: using a soothing shampoo. For very dry, irritated scalps, INVIGO Senso Calm Sensitive Shampoo offers gentle yet effective cleansing. The fragrance-free formula is infused with allantoin, an emollient that nourishes and calms the skin, so your client can wash their sensitive scalp without stripping away moisture. 
If the hair is also dry, Ultimate Repair Shampoo is their perfect pick, with a de-stressing blend that's kind to hair and dermatologically tested to be gentle on skin. It features a skincare-inspired blend of AHA and Omega-9, alongside a luxurious lather that bestows locks with instant deep nourishment and vitality.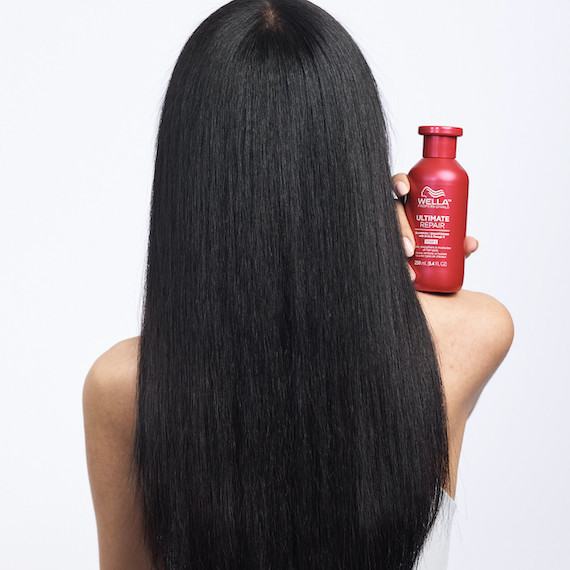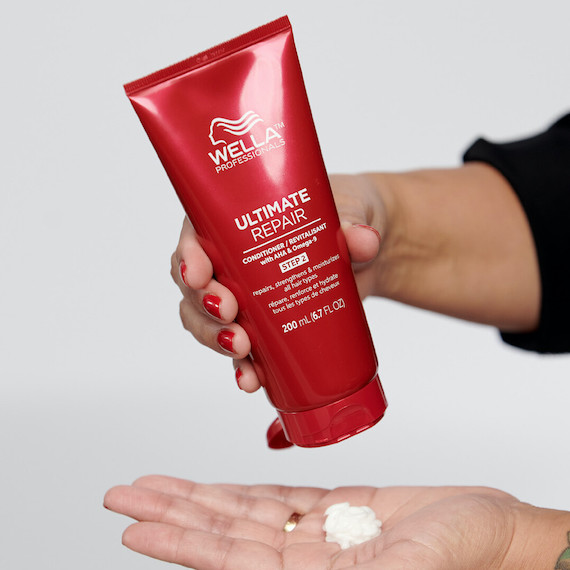 5. Treat the Scalp to a Caring Mask Treatment
Skin-soothing masks aren't just for your face. INVIGO Senso Calm Sensitive Mask is a calming treatment that balances a dry, irritated scalp, while alleviating itchiness. Like the INVIGO Senso Calm Sensitive Shampoo, it's fragrance-free and powered by allantoin, giving the roots of your hair a touch of relief whenever they need it most. Suggest your client apply their mask after shampooing, on days when their scalp feels extra irritated, then leave it on for five minutes to reap the rewards. 
It's not just for the root area; your client can also smooth the mask through the lengths of their hair for light nourishment, before rinsing it out thoroughly to reveal fresh, clean locks. Or they could multi-mask, meaning they apply INVIGO Senso Calm Sensitive Mask to their scalp only, but reach for a more intensive hair conditioner, like Ultimate Repair Conditioner, to treat damaged hair through the mid-lengths and ends.
6. Drink Plenty of Water
Hydration starts from within, so it's important for all clients to drink plenty of water each day in order to care for their skin and their scalp. We recommend around eight glasses (or 2.5 liters) per day to keep moisture levels topped up.
7. Massage the Scalp to Remove Flakes
Whether your client is working in their shampoo or applying a scalp mask, show them how to give themselves a quick and gentle scalp massage each time they wash their hair. These massages aren't just relaxing, but they can also help to ease away and remove any dry flakes. Your client needs to simply use their fingertips or a soft bristled brush to gently encourage flaky skin to loosen. Just remind them not to rub or scrub too hard; excess friction can have the opposite effect, leaving their skin feeling more stressed out.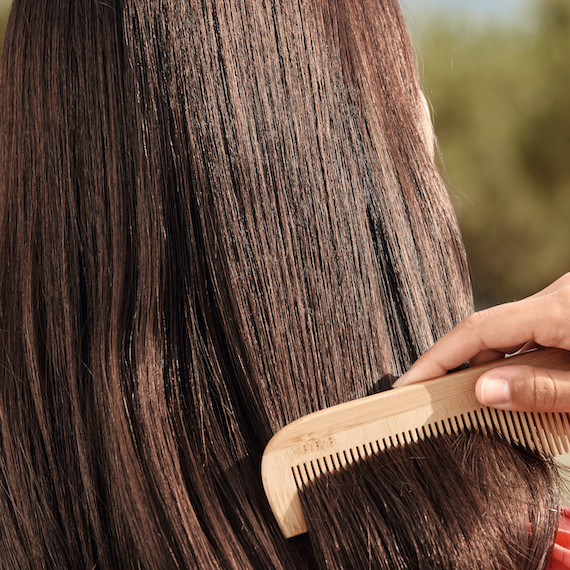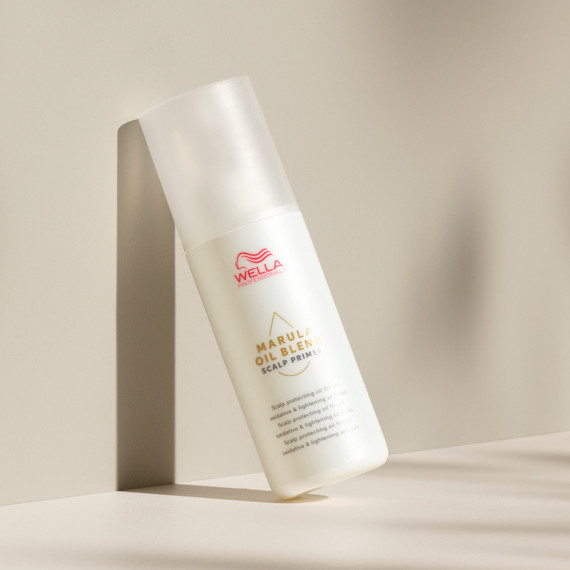 8. Apply a Scalp Primer Before Colouring Hair
For clients with sensitive skin who are visiting the salon to have their hair coloured, a scalp primer is a must. The right formula will protect their dry scalp throughout lifting and toning sessions. You may not need it for all of their appointments; if you're working away from the root it won't be necessary. But when it's likely that colour or lightening formulas will touch the scalp, apply Marula Oil Blend Scalp Primer. The lightweight primer instantly reduces scalp discomfort during lightening and colouring services, providing a protective layer that doesn't interfere with your colour formulas. Even during the most demanding lightening sessions, the boost of marula oil shields the scalp, while preventing moisture loss in even dry skin.
9. Speak to a Dermatologist
If adjusting their hair care routine isn't working out for your client, their dry, itchy and flaky scalp could be a sign of an underlying skin condition. In this case, gently suggest that they speak to their doctor or dermatologist, who may prescribe a medicated treatment to soothe any sensitivity. They can still make use of the tips above to maintain a healthy scalp, while getting the extra care needed to make dryness a thing of the past.
Looking for more ways to help your client care for their hair? Discover our complete collection of Hair Care Guides, featuring tips for every type and concern.