Mushroom Blonde is Winter's Coolest Trend
Ash blonde lovers, take note: if you're looking for a deeper way to work the cool, clean shade, you're bound to fall for this season's latest food-inspired hue. Enter mushroom blonde, a sleek cendre bronde that's positively brimming with dimension. It's not quite blonde and it's not quite brunette; just a flawless fusion of the two.
But how do you create mushroom blonde for your clients? Get your ashiest shades at the ready for a tone so Pinterest-worthy, it once caused a 308% spike in searches on the platform. Here's what you need to know…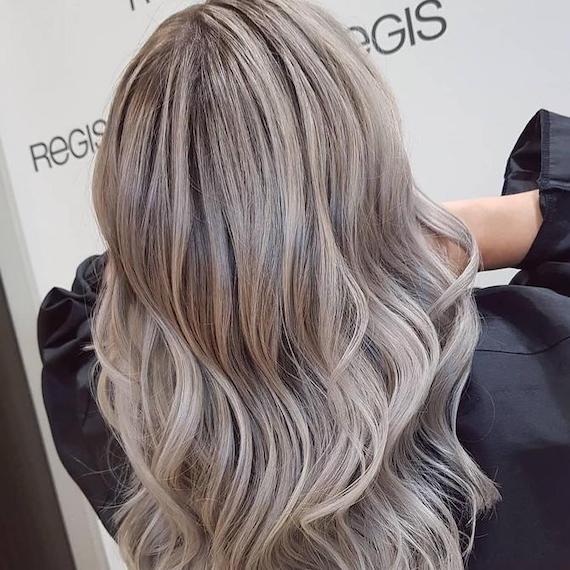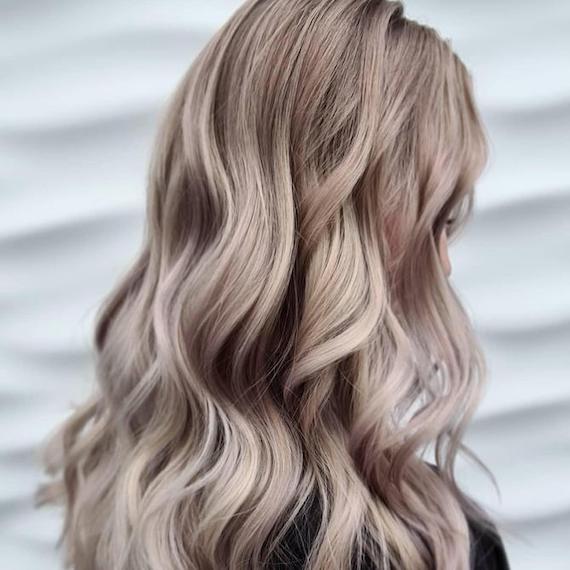 Image Credit: @alicia.mce.hair | @danijelailic.hair
How to Create Mushroom Blonde Hair Colour
1. Pre-Lighten the Hair
Unless your client already has light blonde hair, they'll need to pre-lighten their locks to create a clean canvas. You're aiming for a level nine for a light mushroom hue, and a six for a shade that's darker. Anything in this range can be created with hair lighteners from the Blondor portfolio, which features a range of products to team with different lifting techniques.
For all-over colour, highlights and babylights: try BlondorPlex; our premium lightener that's infused with the hair-strengthening WellaPlex No1 Bond Maker. You can apply it root to tip, in highlights or all over, for a boost of brightness. Just make sure you complete the service by treating hair to the WellaPlex No2 Bond Stabilizer.
For balayage: use Blondor Freelights, which has been specially formulated to help you perfect freehand, foil-free techniques. While you can use any hair lightener with foilyage, Freelights is ideal for open-air lightening, because it harnesses an adhesive mass that ensures it stays in place – no smudging or bleeding.
For on-the-scalp lightening and face-framing highlights: apply Blondor Soft Blonde Cream. It's a gentler lightener that offers controlled lifting up to seven levels. It's also enriched with protecting lipids, which coat the hair and help to protect strands (including those drier front sections) from moisture loss.
2. Choose the Right Technique
There are so many ways to work mushroom blonde. As well as root-to-tip highlights and an all-over glow, you can switch up your lightening technique to create a variety of flattering effects. Talk to your client about what they hope to achieve. Do they want balayage? A dip-dye? A subtle ombre? Show them the various options to ensure those mushroom blonde tones appear exactly as they had hoped.
3. Pick the Perfect Colour
When it comes to picking out mushroom blonde hues, you won't be low on options. The Wella color collection boasts a host of cool blondes that help you recreate the look. Just make sure you choose the right product to suit their desired finish. For example, if they want a low-commitment, damage-free shade, semi-permanent Color Fresh is the perfect choice. For a glossy tint, demi-permanent Color Touch will veil their locks in a luminous glow. Meanwhile, permanent Koleston Perfect or Illumina Color will give them long-lasting shades that shine.  
Mushroom Blonde Ideas and Formulas to Try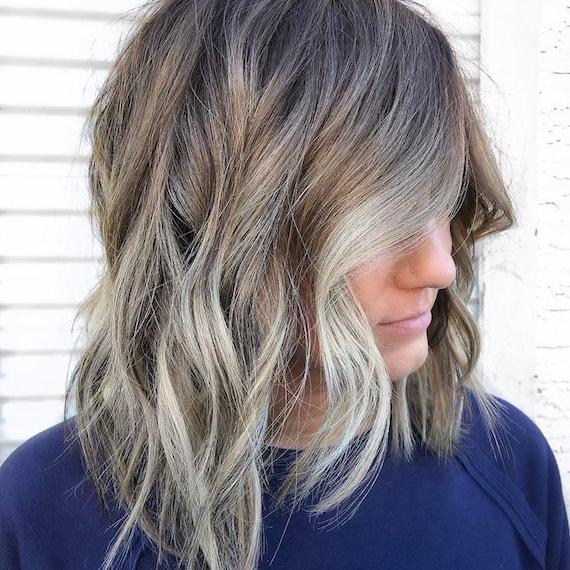 1
Mushroom Blonde Balayage
Image Credit: @adriannarachelhair
Adrianna gave her client a reverse balayage to perfect this grey blonde creation, which features mushroom tones through the roots and a touch of silver on the ends. But what is a reverse balayage, you ask? It involves freehand painting the crown rather than the ends, so you still get a dark-to-light contrast, but courtesy of a root shadow. This look started as a root-to-tip level 10, before Illumina Colour 6/ was applied to the roots. Alternating panels of 6/ and 7/ were then swept through mid-lengths and ends to add extra dimension. Meanwhile, the previously-lightened face frame was left free of colour, which creates a money-piece that ties the tones together.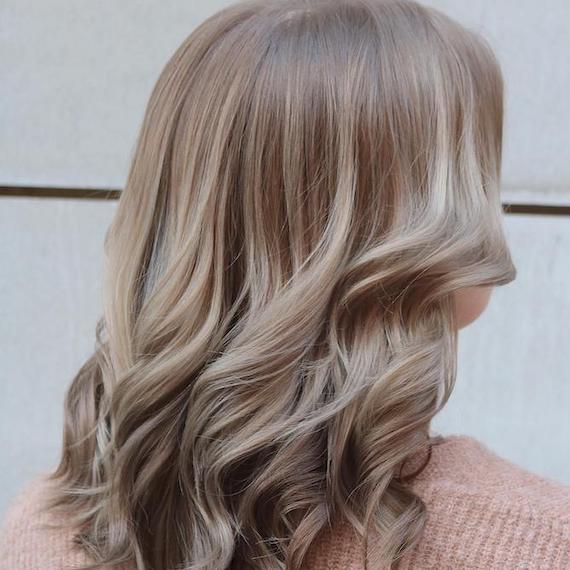 2
Light Mushroom Blonde Hair
Image Credit: @sanyaminette
Go lighter, brighter and blonder for a subtle take on mushroom blonde. Here, Sanya Minette took her client from copper to cool-toned using BlondorPlex to lighten. The colour was applied with the Illuminage brush for a soft-focus glow. Meanwhile, loose waves have given the shade a radiant sheen, which can be bumped up using EIMI Glam Mist.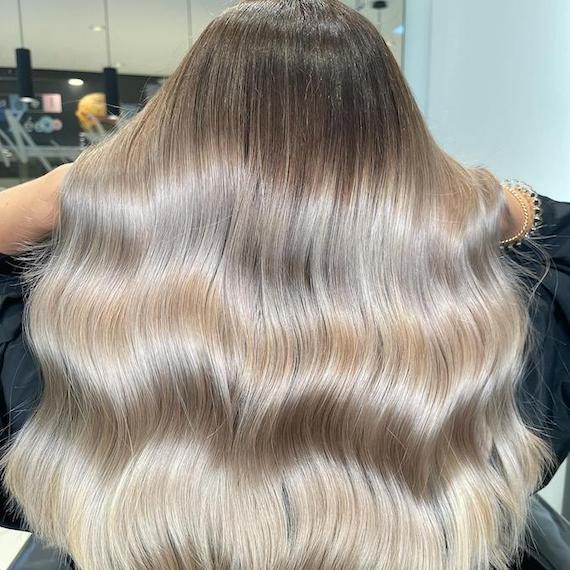 3
Silver Mushroom Blonde Hair
Image Credit: @byalexmk
Hello, glow. This silver mushroom blonde boasts a liquid metallic sheen, which Alex created using BlondorPlex followed by Colour Touch to tone. You're seeing 5/97 + 7/97 + 6/ + 1.9% through the roots, and 7/97 + 9/97 + 9/16 + 1.9% on the mid-lengths and ends. A doubly dreamy combination.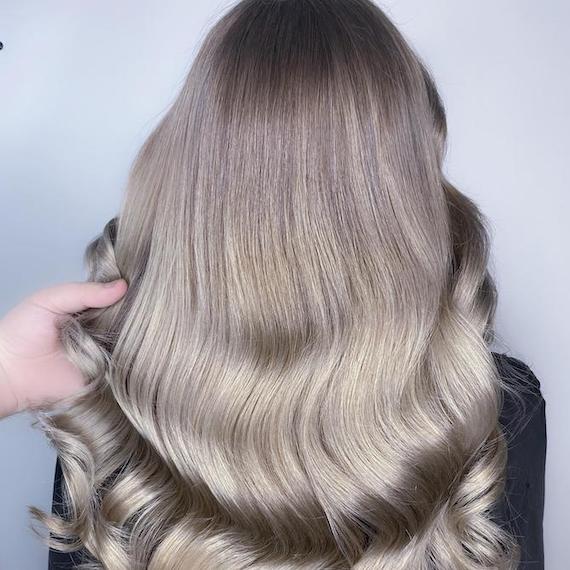 4
Mushroom Blonde Ombre Hair
Image Credit: @black_diamond_by_jr
'Ash blonde with a touch of grey' is exactly how we'd describe a mushroom blonde, and this ombre creation brings that frosty aesthetic to life flawlessly. Mink-toned at the roots and ashy through the ends; it sees mid-lengths and tips lightened with BlondorPlex, followed by a toning blend of Illumina Colour 7/81 + 9/60.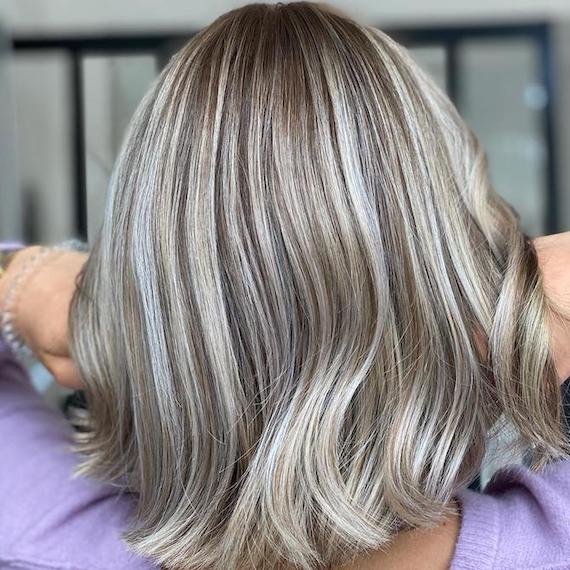 5
Mushroom Blonde Highlights
Image Credit: @oz_beauties
The clean lines in this mushroom blonde bob remind us why we love chunky highlights so much. The weighty pieces really pop against the ash brown base, resulting in a multi-tonal look that feels fresh and modern. Try creating the trend by painting wide sections of hair with BlondorPlex, and wrapping them in foils. Then, tone highlights using Colour Touch 7/89 or Koleston Perfect 9/81. 
How to Maintain Mushroom Blonde Hair
It's not always easy to keep cool blondes cool. Those tones are prone to brassiness, which is why mushroom blondes should carefully curate a colour care kit for home. Here's what they need…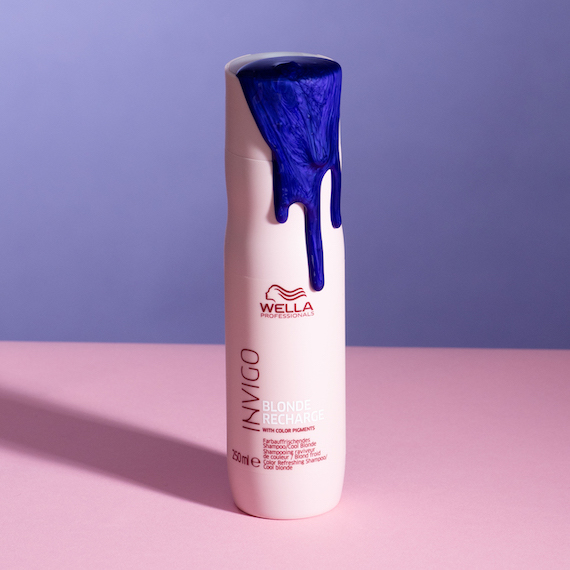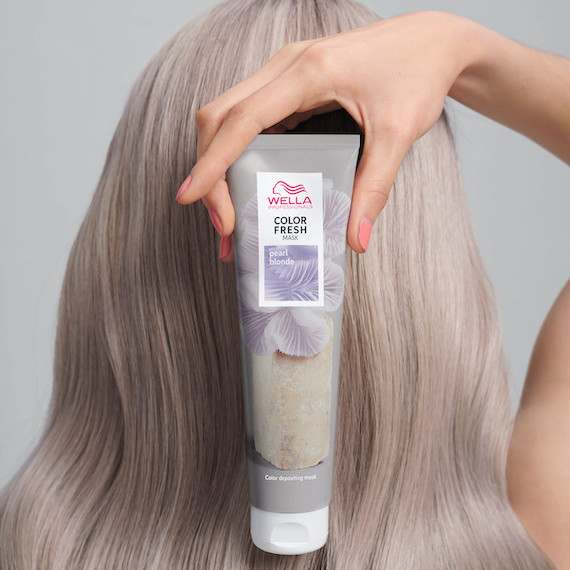 1. A Purple Shampoo
Fact: purple shampoo is one of the quickest ways to neutralize unwanted warmth. Recommend your blonde clients try it with the INVIGO Cool Blonde Color Refreshing Shampoo. All they have to do is lather up, leave on for five minutes, then rinse to reveal a clean, crisp shade.
2. A Caring Wash
When purple shampoo isn't needed, your clients should be washing their hair with a shine-boosting cleanser. The ColorMotion+ Color Protecting Shampoo is perfect for nourishing lengths, while shielding strands from shade fade.
3. A Gloss-Enhancing Conditioner
No matter what shampoo your client is using, they should follow with a moisturizing conditioner. The ColorMotion+ Color Reflection Conditioner is a hydrating hero that lends radiance to coloured locks. For extra nourishment, they should also try the reparative Structure+ Mask.
4. A Colour-Depositing Mask
If your client wants a dose of hydration from their brass-busting haircare, show them the Color Fresh Mask in Pearl Blonde; a colour-depositing conditioner designed for cool blondes. All they have to do is wash hair, apply the creamy mask from root to tip, allow it to develop for 10 minutes, then rinse. No extra conditioner is needed.
SHOPWELLA STORE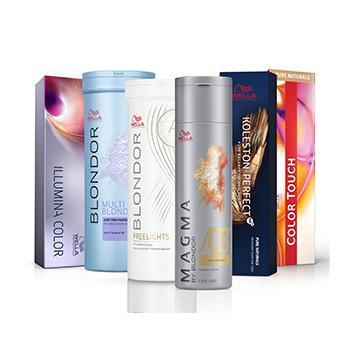 SHOP NOW
Products are only available to professionals.