6 Ways Your Hair Can Help You Feel More Confident
Your hair – AKA your 'crowning glory' – can have a huge impact on your confidence. In fact, according to research by Yale University, bad hair days don't just affect what's on your head but what happens inside it too. The study revealed that when your locks are not looking their best, it can alter your self-esteem and make you feel less in control. But when you have a good hair day, the psychological impact can be greatly positive. 
So, we've rounded up six tips to help you get a boost in confidence and show off your hair with pride – whether you're targeting concerns with a new hair routine, enhancing your shade, or trying out a fresh look...
1. Stop Being Your Worst Critic
Do you sometimes catch yourself being overly critical of your tresses? We're all guilty of it, but that negative energy is distracting you from your hair's natural beauty. So try shifting your perspective: next time you're glancing at your reflection, embrace a positive mindset. Focus on the things you love most about your hair, whether that's the texture, the color or the style. Once you identify all the positives, it becomes easier to play up your hair's best features – which brings us to the next step: enhancing. 
2. Enhance Hair's True Beauty
Give your hair a confidence-boosting glow-up with subtle color enhancements. Think smoky lowlights to lend dimension to gray hair, balayage to bestow a glow, or a color glaze for elevated shine. Your Wella Professionals hair stylist will be full of ideas to breathe new life into locks, so head to the hair salon with confidence-boosting enhancements at the top of your hair goals.
There's a host of salon treatments you can try to bring out your hair's true beauty, so take your pick for a subtle service that unleashes your inner glow.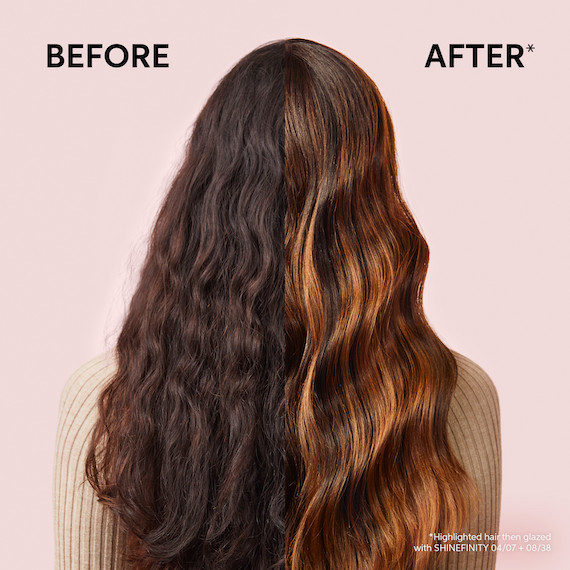 1
Try Shinefinity for a Sheer Color Glaze
Whether you want to elevate your natural color or give your salon shade a sheer refresh, Shinefinity Color Glaze has you covered with shine you can feel in a range of hues. Ask your hair colorist for Shinefinity when it's a low-commitment, zero damage, zero-lift color you're looking for. They can give you a subtle boost with a Speed Glaze, and even illuminate fresh highlights in just 20 minutes (as seen above). You can also ask for a Clear Shinefinity Glaze, which acts like a glossy topcoat to level up your existing color.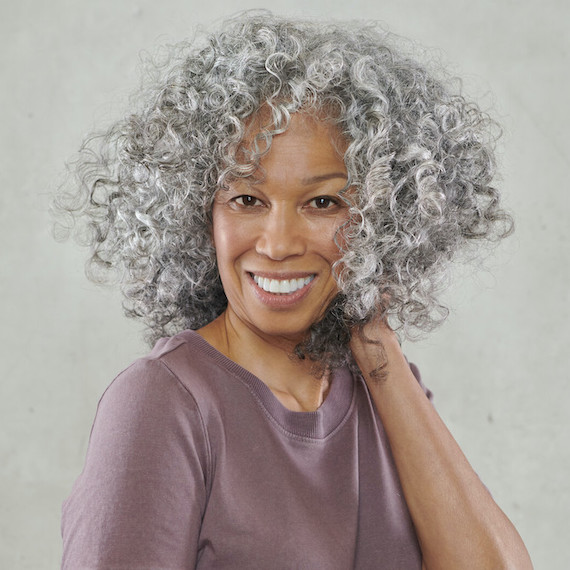 2
Try Lowlights for Gray Hair Dimension
Give gray hair added movement and dimension with a soft scattering of smoky lowlights. This is an ultra natural-looking way to play up the beauty of gray hair – or really any shade of hair. Blondes, brunettes and redheads also appear more multi-tonal with a few deeper yet radiant ribbons, and your colorist can pick the perfect lowlights shade just for you using Koleston Perfect. It's the first and only professional hair color that combines uncompromised color performance with Metal Purifier and ME+ dye technology. This gives you a true-to-tone color that complements your shade of silver; especially when your colorist tailors the placement to your hair style and length.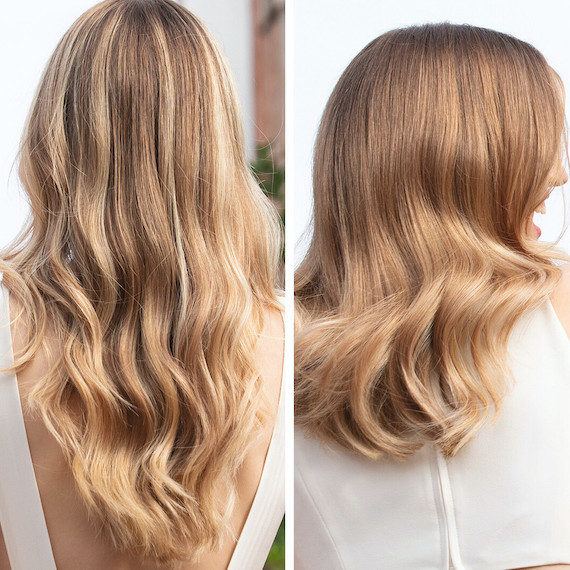 3
Try Illuminage for Sun-Kissed Highlights
Level up your balayage with Wella Professionals' exclusive Illuminage service, designed by Global Ambassador Romeu Felipe. It harnesses BlondorPlex and Illumina Color to lend the most luminous, lit-from-within glow to the lengths of your hair, while brightening up the face frame for unrivaled radiance. Teaming natural color at the root with sun-dappled sweeps of lightener, Illuminage works to subtly brighten your hair, giving you a boost of confidence in just one appointment. 
3. Switch Up Your Style
This is your sign to try that brand new color or hairstyle you've always been tempted by. If you feel stuck in a style rut, shaking up your look is an easy way to get a boost of confidence in daily life. Work with a professional stylist to find a new style that suits your unique features, whether that means trimming in cheekbone-grazing layers or embracing a shoulder-skimming bob. A fresh cut is also like a 'reset' button for stressed-out locks, allowing your stylist to reshape hair and trim away any split ends caused by hair breakage. Hello, fresh, healthy hair!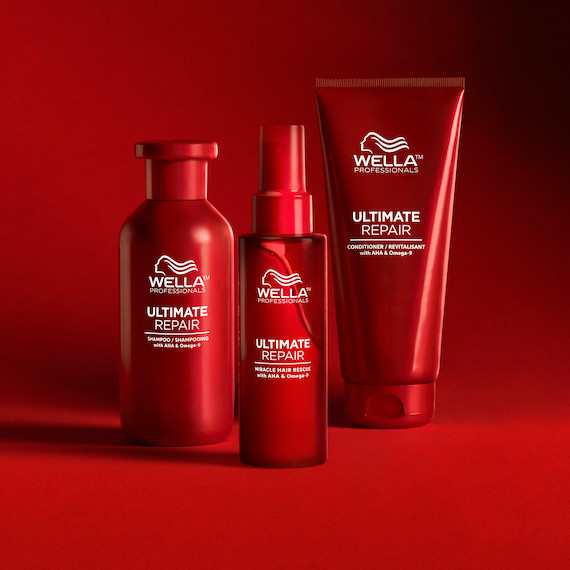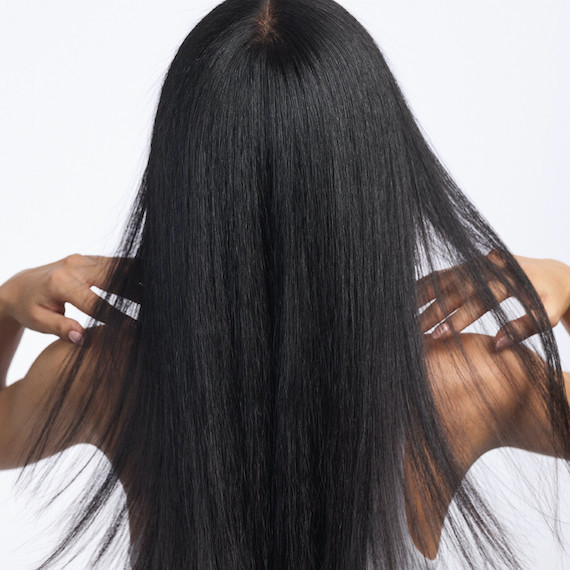 4. Find Joy in the Ritual
Your daily hair ritual is an act of self-care. So, unlock its mood-boosting powers by taking the time to indulge in every phase of your day-to-day routine. That means investing in hair care products that don't just nourish your locks, but also make your hair wash day feel more luxurious. If clean, comforting fragrances and rich formulas are the secret, then these must-haves are the key:
For a Luxurious Lather
Massage Ultimate Repair Shampoo into damp hair, and the rich, sumptuous lather will effortlessly rid strands of daily aggressors, such as damaging metals and pollutants. Hair feels stronger, fresher, cleaner and beautifully hydrated after just one wash, thanks to a skincare-inspired blend of Omega-9 and AHA (Alpha Hydroxy Acid). Plus, the Shampoo is infused with Ultimate Repair's signature scent of delicate peony, crisp apple and velvet amber; a warming medley of notes that smells as sweet as your favorite perfume. Breathe in the aroma as you wash.
For Creamy Conditioning
The perfect partner to the Shampoo; the Ultimate Repair Conditioner delicately scents locks with the same signature fragrance, while delivering added nourishment to your beauty regime. Designed for all hair types – from straight and wavy to coily and curly hair – it detangles, strengthens and visibly repairs. Meanwhile, the comforting, creamy texture feels wonderfully weightless as it pampers hair without weighing strands down. Take the time to work it into towel-dried tresses, section by section, then leave it on for between 30 seconds to three minutes. For a spa-like feel, wrap hair up in a warm towel while the Conditioner absorbs. This can help to boost penetration for even softer locks. 
5. Nourish From the Inside Out
Healthy hair can do wonders for your confidence, so if you're dealing with signs of hair damage, put intense nourishment at the top of your beauty agenda. Now, with the help of new technology, repairing damaged hair can be done fast at home, using the skincare-inspired Ultimate Repair Miracle Hair Rescue. This concentrated treatment transforms the look and feel of your hair in just 90 seconds, with a supercharged blend of AHA to rebuild internal bonds and Omega-9 to replenish each strand's outer layer. Get maximum effects with minimal effort from just one use of the leave-in treatment. Instantly, hair will be 12x smoother* with 99% less breakage* and legendary shine that lasts for up to four washes**. 
All you have to do is:
Wash hair with the Ultimate Repair Shampoo and Conditioner to kick-start the bond rebuilding process.
Mist Miracle Hair Rescue through clean, towel-dried hair, paying extra attention to areas of damage.
Allow it to absorb for 90 seconds, then style as usual.  
It's that simple to repair damaged locks.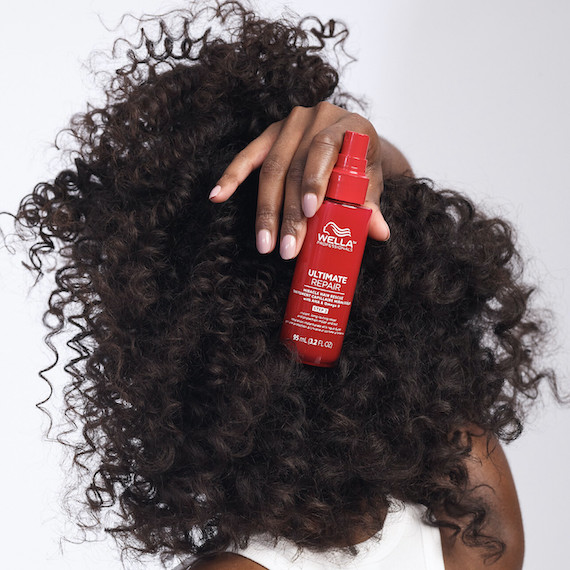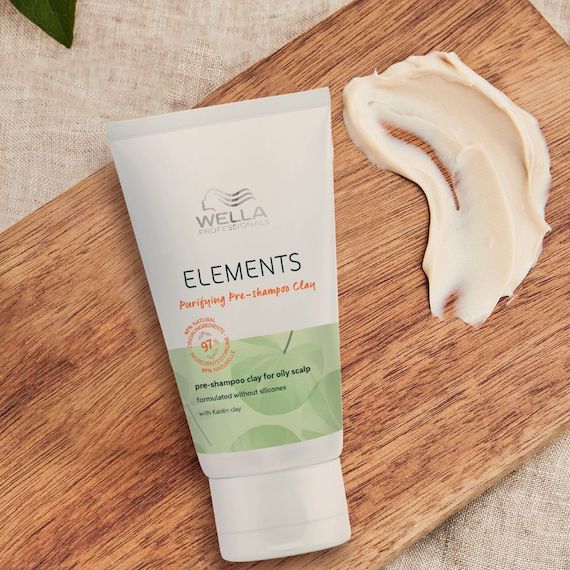 6. Get to the Roots
A beautiful head of hair starts with scalp care. Think of your scalp as the 'foundation' for your favorite styles; the better you take care of it, the healthier your hair is going to look – cue an enhanced sense of confidence. Plus, the discomfort of an itchy scalp or oily scalp can have a negative impact on your mood, which makes it all the more important to adopt a scalp regime with a feel-good twist. 
That's where scalp masks step in. Like skincare for your hair, these deep treatments nourish the hair follicles, rebalance the scalp, and can even give the appearance of fuller, healthier-looking hair. Try Elements Purifying Pre-Shampoo Clay Mask, which you can massage into hair roots before washing to give tresses the deep cleanse they deserve. The active ingredient is Kaolin clay, which absorbs excess sebum and leaves even the most oily scalp feeling wonderfully refreshed. Use it on a regular basis – around every 1-2 weeks – as a solution to maintain skin and hair health year-round.
Now go ahead and follow these tips to unleash new-found confidence in your hair. Don't forget to share your styles with us on Instagram by tagging us @WellaHairUSA.
*Instrumental test versus non-conditioning shampoo
**When using Ultimate Repair Steps 1, 2 & 3