Say Goodbye to Bad Hair Days With Ultimate Repair
You can go for weeks with the bounciest, softest, smoothest locks around, and then – just like that – a bad hair day hits and makes your locks tricky to tame. Bad hair days can mean different things to different people; if strands are straight, 'bad' might mean limp, lifeless locks, or if tresses are curly, frizz could be your biggest beauty challenge. 
But with the right hair care products and services, you can ensure bad hair days are a thing of the past. New, cutting-edge formulas are making locks more manageable than ever before by transforming strands from the inside out. Here, we reveal why the Ultimate Repair ritual is the key to your dream mane, plus extra tips to smooth and tame locks when frizz, dullness or a lack of volume strikes...
Your 3 Essentials For a Good Hair Day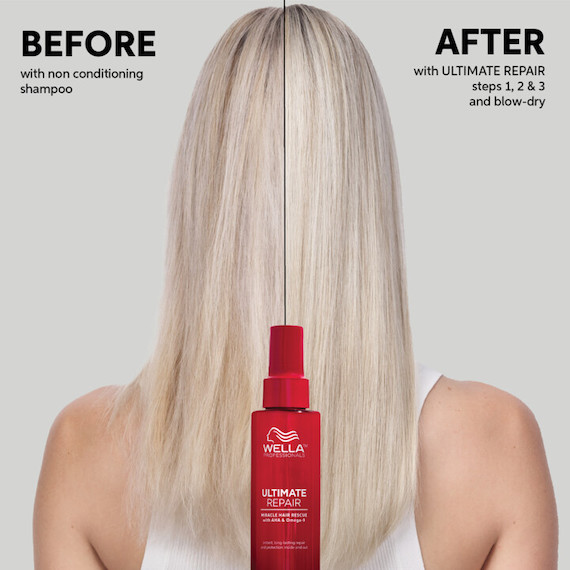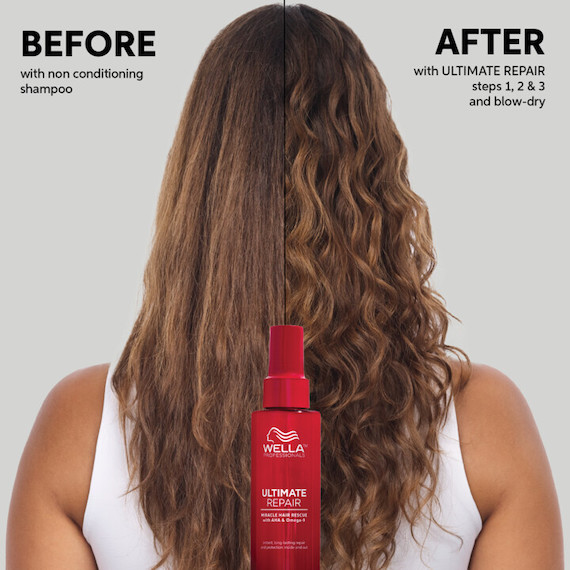 You might have heard hair professionals and beauty editors raving about Ultimate Repair, Wella Professionals' new range of hair care products that take nourishment and shine to a whole other level. The three-phase ritual is inspired by skincare, inviting you to treat your hair as you would your face, with science-based formulas in luxurious textures that make washing your hair a joy.
The range harnesses a cutting-edge combination of AHA to rebuild the internal hair bonds, and Omega-9 to replenish damaged hair on the outside. By repairing strands from the inside out, Ultimate Repair delivers a dramatic boost in nourishment that you can see and feel. Here are the products to add to your routine: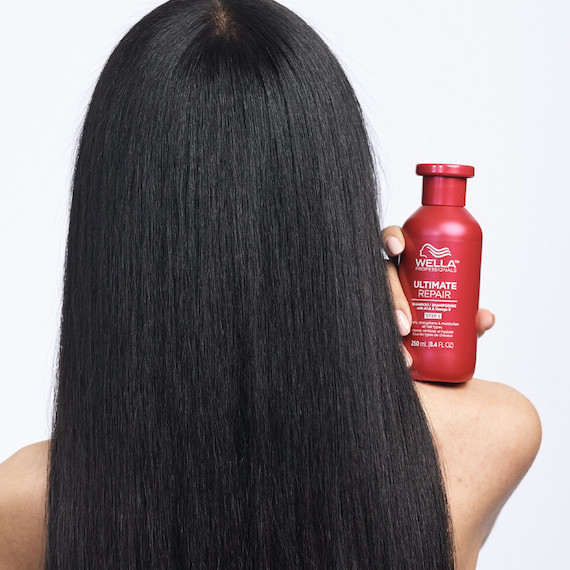 1
Ultimate Repair Shampoo
With a beautifully rich lather, Ultimate Repair Shampoo whisks away dirt, impurities, pollutants and metals in the hair to leave locks balanced. It also kick-starts the bond-rebuilding process, making it the perfect cleanser for dry hair. Massage it into wet hair, rinse, then repeat if needed.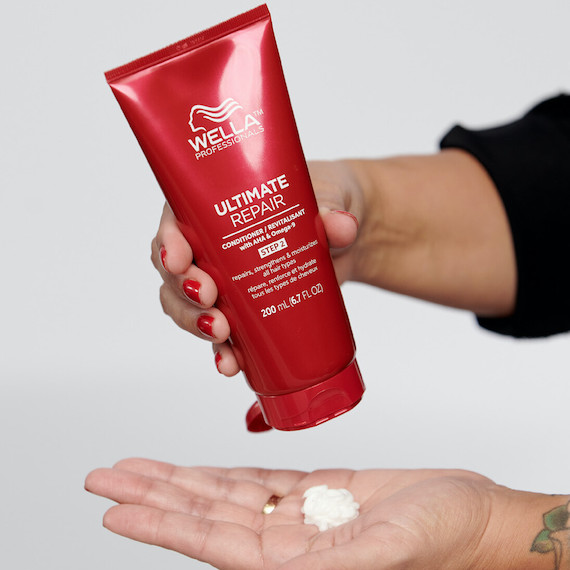 2
Ultimate Repair Conditioner
After squeezing out excess water, treat the mid-lengths and ends of hair to the Ultimate Repair Conditioner. The creamy formula gives intense inner strength without weighing the hair down, leaving locks hair soft to touch, clean and fresh-feeling. Finer or less damaged hair may only need 30 seconds to absorb all the nourishing goodness, while thicker, coarser or more damaged hair can enjoy soaking up the blend of Omega-9 and AHA for up to three minutes.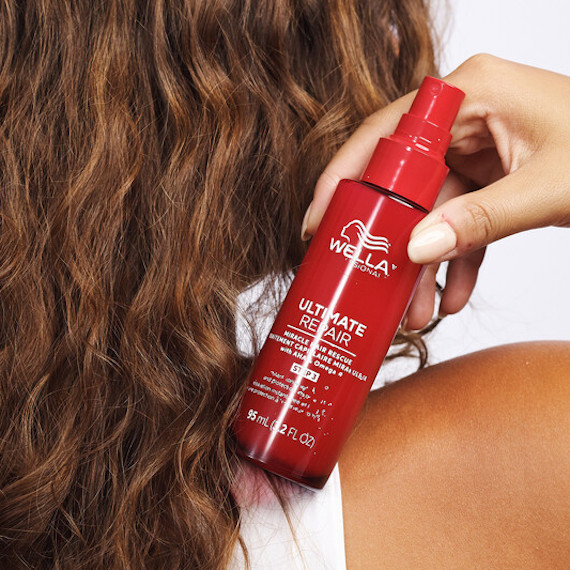 3
Ultimate Repair Miracle Hair Rescue
This is the game-changer. Perfect for straight, wavy, curly or coily hair, Ultimate Repair Miracle Hair Rescue transforms parched, brittle locks in just 90 seconds. The silky spray gives you 12x smoother hair*, 99% less breakage*, and legendary shine that lasts for up to four washes**, while detangling even the knottiest strands so they're ready for your perfect look. This is an intense formula, and because it's a liquid it penetrates strands ultra-fast. Mist it through clean, towel-dried hair, allow it to absorb for the full 90 seconds (no touching!), then comb and style locks as desired. Goodbye bad hair days indeed. 
More Must-Try Tricks On Bad Hair Days
Ultimate Repair creates the perfect canvas for a good hair day, wash after wash. Enhance the ritual's effects by adding these easy-to-follow tricks to your bespoke routine... 
If Your Bad Hair Day = Stubborn Frizz
1. Rinse Hair with Cold Water
If your locks are often prone to crazy hair frizz, rinse out your Ultimate Repair Conditioner with warm water first, then run cold water through your clean hair to encourage the cuticle to lie flat. This helps locks appear smoother and shinier post-blow dry. 
2. Sleep with a Silk Pillowcase
Another great way to prevent frizz is to sleep on a silk pillowcase, as the slippery fabric is kinder to locks than cotton, which can rough up the hair cuticles. It's also a good idea to swap snagging hair elastics for silky hair ties or scrunchies, which gently hold your hair back while keeping breakage (and, in turn, flyaways) at bay. 
3. Tame Flyaways With Hairspray
Before you head out the door, mist EIMI Stay Firm hairspray onto an old toothbrush, then use it to lightly tame locks and smooth frizzy flyaways down. You could also spray the hairspray onto your hairbrush and sweep it through locks for speedy smoothing. 
If Your Bad Hair Day = A Lack of Volume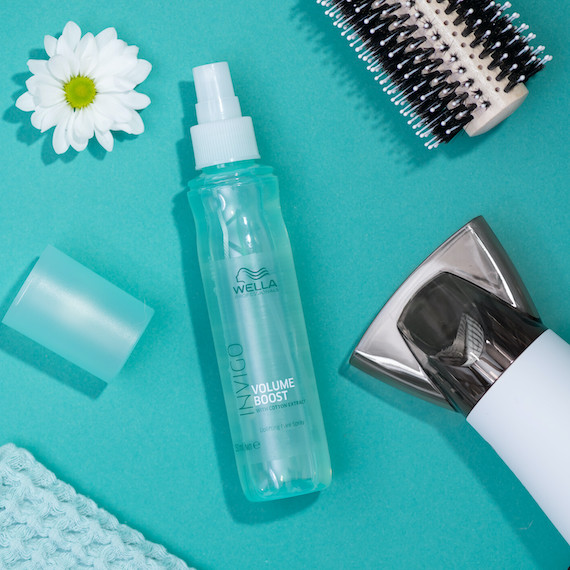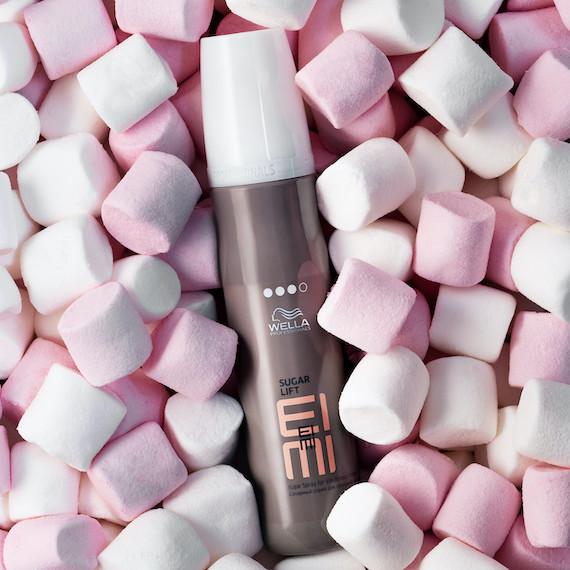 1. Apply a Body-Boosting Hair Mist
Give hair body from day to night with a volumizing blow-dry courtesy of INVIGO Volume Boost Uplifting Hair Mist. Ideal for layering with the Miracle Hair Rescue, the weightless mist pads out locks for a plumped-up effect. All you have to do is apply it through clean, damp hair, then blow dry with a round brush, taking care to lift strands at the root. 
2. Use a Dry Shampoo or Texturizing Spray
If it's not a hair wash day and you need volume fast, use a dry shampoo like EIMI Dry Me or a texture spray like EIMI Sugar Lift to add grip and guts to fine locks. Spray it directly into roots and then blast a little through the lengths for extra body before styling. 
3. Give Curls Extra Body and Bounce
Curly hair looks its best when it's full of bounce, so if your curls need extra 'oomph', add the NutriCurls Curlixir Balm to your hair care kit. Scrunch it into damp or dry hair to enhance definition, then lightly heat with a diffuser, using the prongs to lift locks at the root. 
If Your Bad Hair Day = Dull, Brassy Color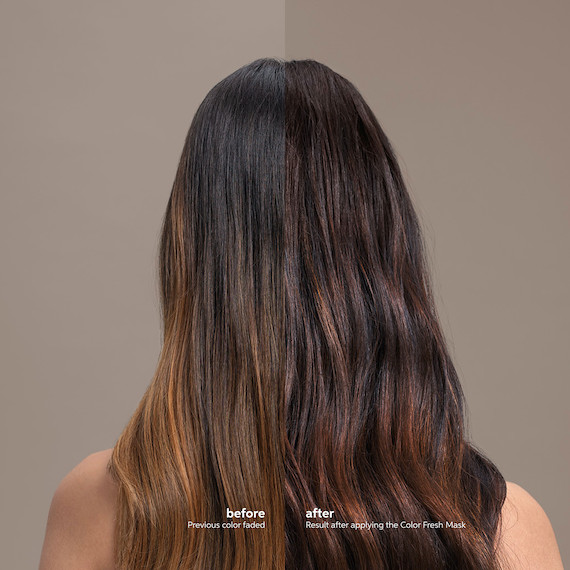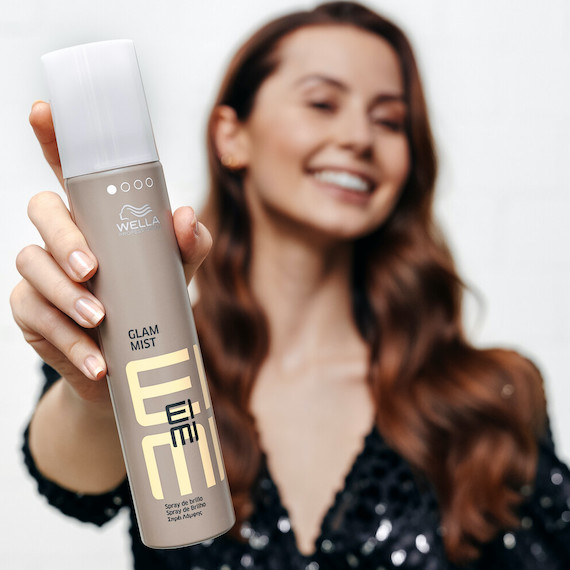 1. Apply a Color-Depositing Mask
Fixing brassy hair color is simpler than you might think. In fact, you can actually remedy orange tones and dullness with a 10-minute at-home hair mask called the Color Fresh Mask – perfect for in-between salon hair appointments. Apply the shade of your choice (there are 13 to choose from) to clean, damp hair, and comb through to evenly distribute. Rinse after 10 minutes to reveal refreshed, radiant color. 
2. Wash Dull Blonde Hair with a Purple Shampoo
Another great way to keep brassiness at bay is with a purple shampoo. Perfect for brightening blonde hair, the violet hue counteracts orange tones to cool down and clarify your light color. So, on those days when your blonde shade is tinged with a little more warmth than you would like, lather up with INVIGO Blonde Recharge Cool Blonde Color Refreshing Shampoo. Leave it on hair for around three minutes to brighten up strands, then rinse thoroughly before applying your favorite conditioner.
3. Finish Your Styling Routine with a Shine Spray
The Ultimate Repair Miracle Hair Rescue is a beautifying shine booster, with nourishing effects that last for up to four washes. If you want even more gloss and glow, you can add EIMI Glam Mist to your styling routine; a shine mist that instantly transforms dry hair when lightly misted over the surface of strands. Apply it after the Miracle Hair Rescue for salon-approved layering. Bonus: the spray also protects locks from the effects of UV rays and humidity. 
Now you know how to turn a bad hair day (or even a bad hair month!) around, go ahead and use these tips to keep frizz, flat roots and dull color at bay. Good hair days are here to stay. 
*Instrumental test versus non-conditioning shampoo
**When using Ultimate Repair Steps 1, 2 & 3