*This* New Technique is the Answer to Sun-Kissed Hair
What could be dreamier than sun-kissed hair? There are few things more luxurious than seamless highlights, and only the finest techniques will allow you to create the look. Are you ready to take balayage into the light?
Introducing Illuminage, created by Wella Professionals Global Ambassador Romeu Felipe, for a sophisticated, soft and luminous look. Want the full lowdown? Keep scrolling for our everything guide to the trend that's about to go big…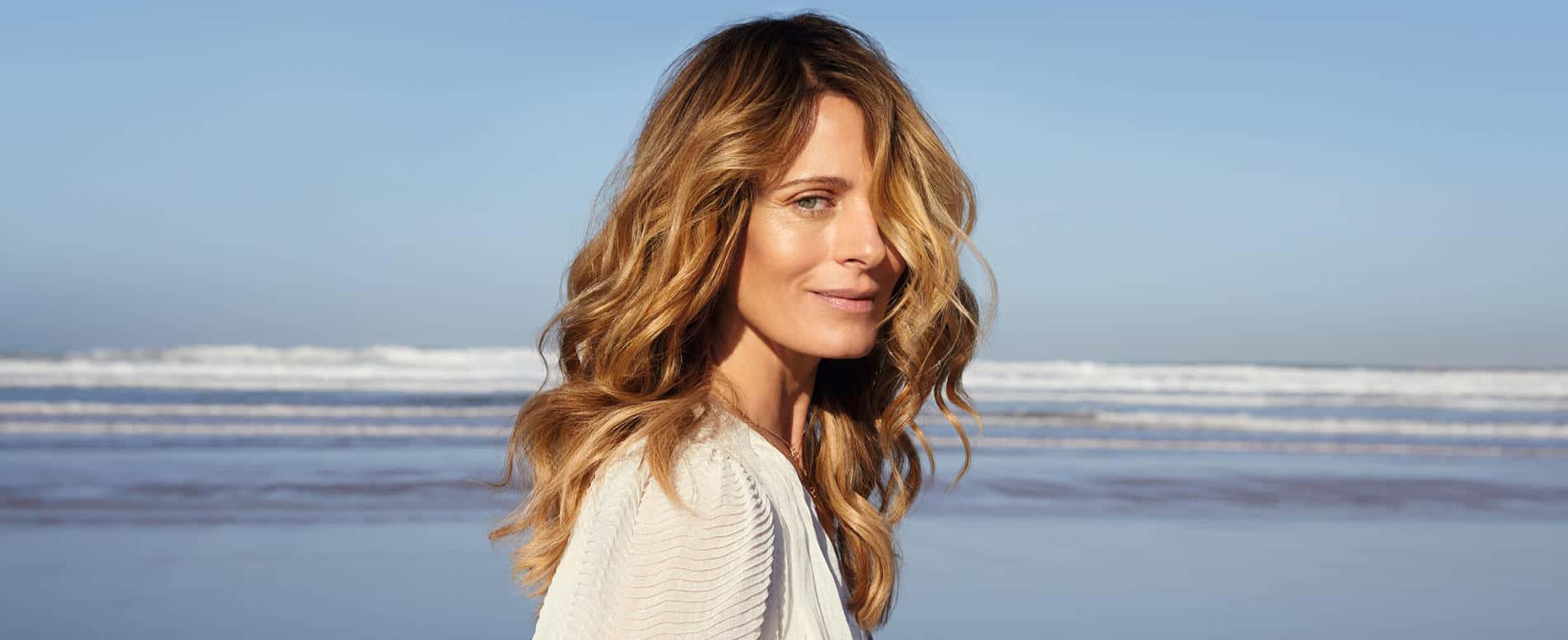 What is Illuminage?
To understand Illuminage, first you need to ask yourself, 'what is balayage?'. Let us shed some light: the clue's in the name, as balayage is the French word for 'sweeping'. That's exactly the gesture you should use when you're applying balayage, stroking hair with a freehand pre-lightener, like Blondor, through sections of hair that need a little extra lightness.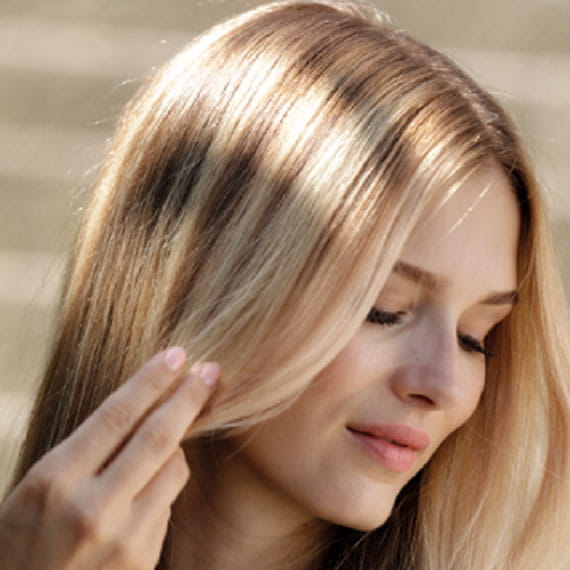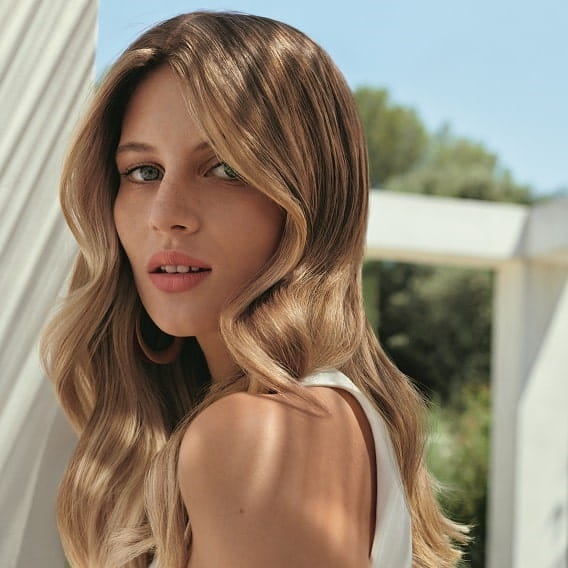 However, there are two key differences between Illuminage (above right) and balayage (above left), and the first is in the placement of those lighter, brighter ribbons. While a traditional balayage technique starts closer at the root and creates an overall lighter look, Illuminage is designed to lend a more luminous, lit-from-within, sun-kissed effect. How, exactly? By using Blondor Freelights to contour and accentuate the face-framing layers, as well as gradually lighten the lengths and ends for a softer halo of brightness.
The second key difference lies in the products you use. Both team beautifully with Blondor Freelights, which is a freehand lightener that stays exactly where you want it, giving you or your colorist control. However, while balayage can be completed with a classic toning or glossing service, the final step of Illuminage should always be light-reflective, permanent Illumina Color. It's this beautifying formula that helps to enhance the natural highs and lows in the hair, taking those face-contouring 'lights to even more dazzling heights.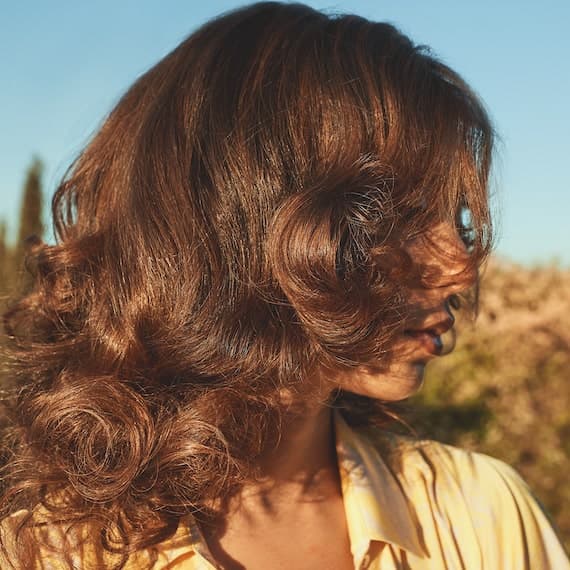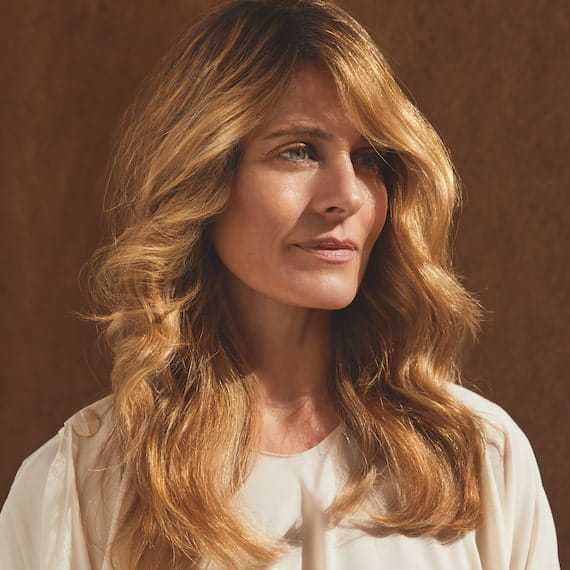 Top Illuminage Tips for Colorists
Are you a colorist creating Illuminage for your client? Follow these top tips to get a flawless finish every time…
1. Use Illuminage Clear Sheets
Typically, balayage is open-air lightening, which results in a slightly softer lift. However, you can try the clear sheets for separation, additional lightening and visible control.
2. Lighten the Perimeter
Getting a halo effect from Illuminage is all about brightening the perimeter of the face, so make sure you focus pre-lightener in this area. Feather lightness to the hairline to brighten and accentuate this area. You could also add in some graduated layers to really help contour your client's features.
3. Create Tension
In the hair, that is. When you're lightening sections around the hairline, elevate the hair slightly up and away from the face to create tension, which allows you to apply color more evenly. Then, sweep the color in fine motions for highlights that truly sparkle.
4. Keep the Crown Natural
For the softest finish, sweep Blondor away from the crown, so the roots here remain natural. This ensures Illuminage looks sun-kissed and seamless without changing your client's color too dramatically. Top tip, partner with Illumina color to lighten the hair up to 3 levels and achieve soft transitions.
5. Build the Brightness Up
Gradually layer up Blondor through each strand. Go light and gently feather the pre-lightener onto the hair instead of loading on too much at once.
Watch below our full Illuminage tutorial with Romeu Felipe..
Illuminage Essentials
We've already covered why Blondor Freelights is the perfect pre-lightener for balayage, and how Illumina Color can make highlights look even brighter. To mark the introduction of Illuminage, we're also launching four new, cool blonde shades of Illumina Color: Arctic Blonde, Icy Beige, Raspberry Blush and Boho Blonde. Here's why you'll love them…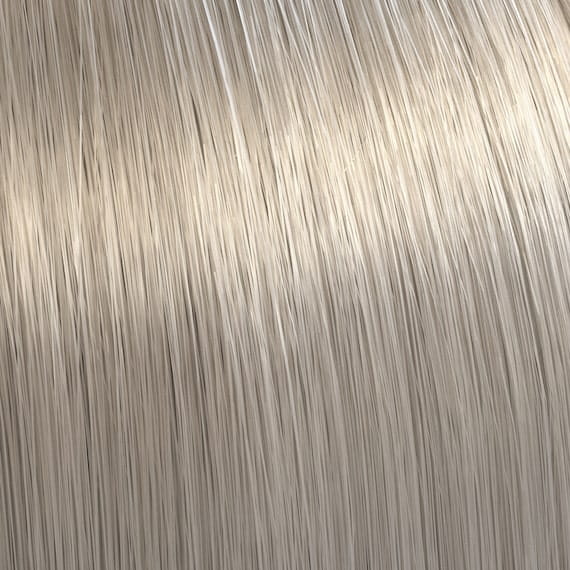 1
Arctic Blonde 10/81
Not only does this icy blonde hue allow you to lighten natural locks up to three levels, it also veils hair in a frosted shimmer when used as a toner. Plus, it neutralizes warm yellow and orange undertones for a clean, sophisticated blonde.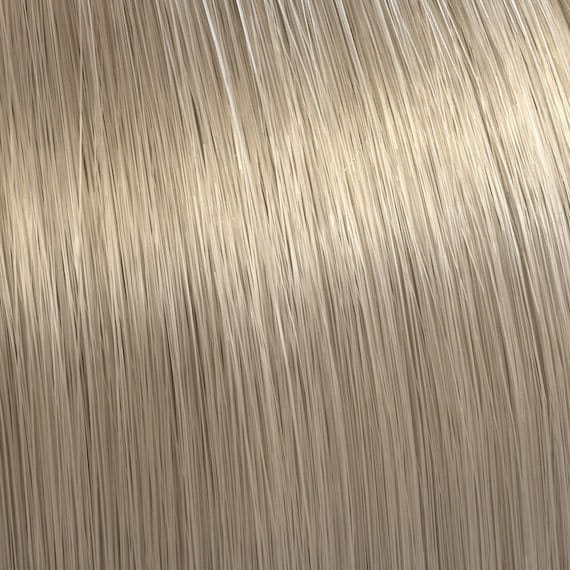 2
Icy Beige 9/19
For golden blondes who want a cooler feel, this beige blonde balances out the warmth - especially when mixed with 9/60. Top tip: avoid using this hue on natural grays or combine with 8/ for optimal coverage.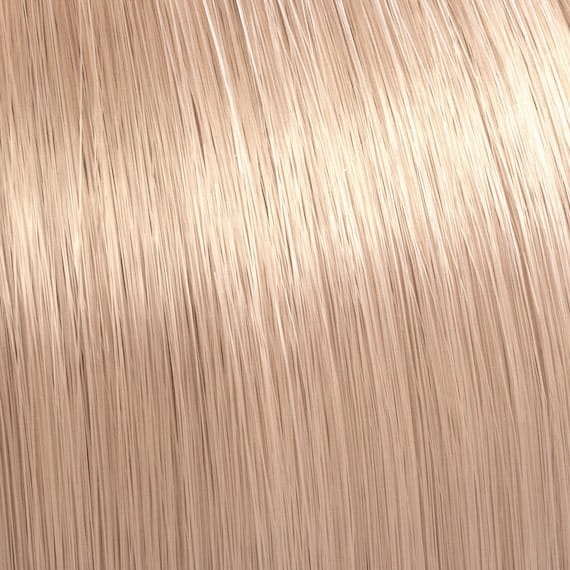 3
Raspberry Blush 9/59
Rose brown and rose gold hair lovers will be obsessed with this blush-toned shade, which lends only the slightest hint of rose on pre-lightened strands. For a stronger pink, team it with Titanium Rose from Opal-Essence or get an even cooler finish with 8/69 or 10/69.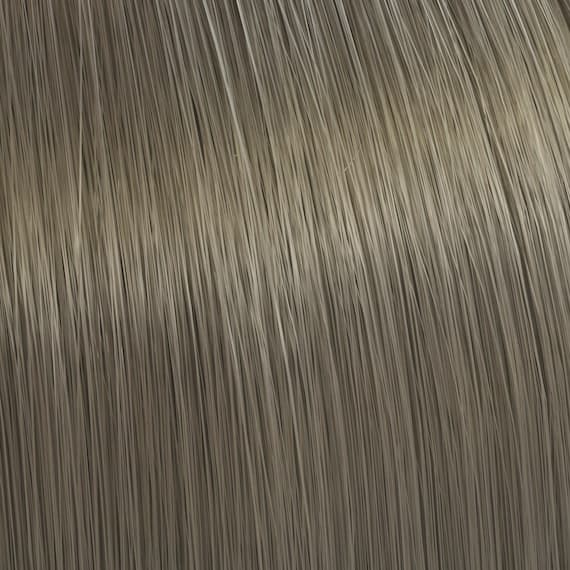 4
Boho Blonde 8/93
The boho look is back in a big way, and this light blonde hue has it covered. Use it to lighten natural hair on levels five and above or to flawlessly tone brunette Illuminage. You can also combine it with 8/ to achieve coverage on stray grays.