Amber Hair Color is Set to Be 2023's Must-Have Red
Glistening with golden-red tones that shimmer and shine in the sun, amber hair color is set to be one of 2023's most vibrant trends. So, if red-haired clients want to get ahead of the next season, they should be requesting this copper-meets-ginger shade. Here, we reveal exactly how you can create amber hair in the salon – complete with formulas, inspiration, and tips to lock the shade down…
What Color is Amber Hair Color?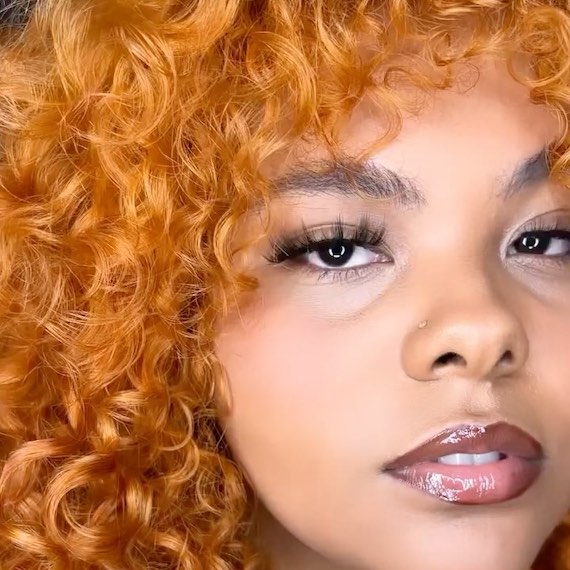 Image Credit: @rosicurls
Ginger hair with a little extra pop' is how we'd describe amber hair color. It's beautifully bright and vibrant, delivering warmth and boldness in a single look. If your clients want a show-stopping red, point them in the direction of a true amber hue, or take it softer with amber brown and amber blonde looks. This is one vivid yet versatile red hair shade.
How Do You Get Amber Hair?
1. Assess Which Amber Shade Will Suit Your Client
With the right formula tweaks, amber hair color can suit both warm and cool skin tones. For cool tones, lean into lighter amber hues with a little more apricot or strawberry blonde added into the mix. For neutral or warm skin tones, you can take the shade as bold as your client craves, or even create amber brown hair with rich chocolate and golden brown sweeps that shine. You'll find plenty of inspiration below.
2. Pre-Lighten to Suit Your Color Technique
There are so many ways to work amber hair, from freehand looks like balayage and foilyage, to patterned techniques such as highlights and ombre hair. If your client wants their amber hues to be painted freehand, reach for Blondor Freelights, which has an adhesive mass to ensure it stays exactly where you sweep it. Bond-strengthening BlondorPlex is perfect for more precise painting, so use it when your client wants an all-over lift or defined root-to-tip ribbons.
3. Choose Vibrant Reds with a Hint of Gold in the Formula
In the Koleston Perfect and Color Touch palettes, you'll find a host of shades called Vibrant Reds, from which you can mix up an amber hair color with ease. Plus, if your client is hoping to camouflage grays with their new shade, Koleston Perfect permanent hair colors will offer up to 100% gray coverage. Look for hues with a 3 after the stroke in the color number, as this indicates there's gold in the shade. For example, 7/43 (a medium red gold) or 8/34 (a light blonde gold red). Meanwhile, Shinefinity Color Glaze in 08/34 Spicy Ginger, 07/34 Paprika Spice and 06/43 Copper Sunset are also serving up some warm amber flawlessness.
6 Amber Hair Color Formulas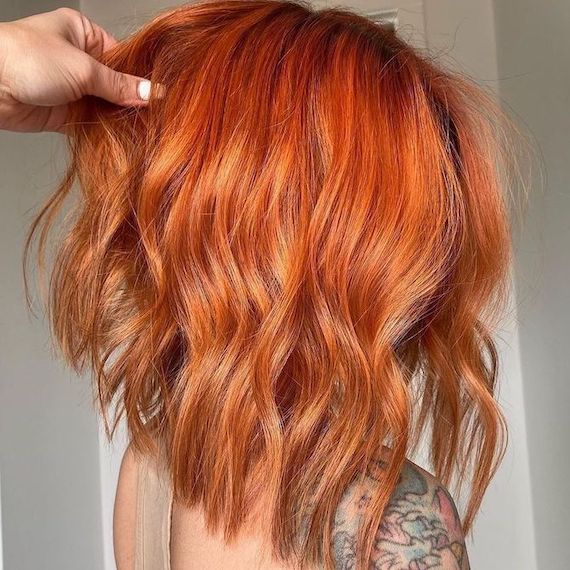 1
True Amber Hair Color
Image Credit: @so.lacie
This gold-flecked, vibrant amber hair color is as true to the trend as it gets. Bold, bright and brilliant, it was crafted first with BlondorPlex + 3% to lighten locks to perfection. Then, Koleston Perfect 77/44 + 77/43 was applied as a root shadow, which melted into 8/43 + 77/43 + 1.9% through the mid-lengths. 10 minutes later, the mid formula was run through the ends, so it only stayed on the hair for four minutes. This was just long enough to create the most seamless glow from root to very tip.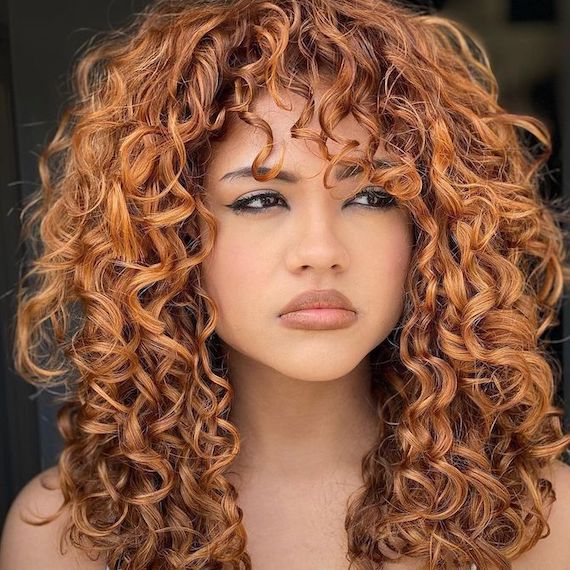 2
Amber Brown Hair
Image Credit: @rosicurls
For a more muted take on amber hair, make it an amber brown mane. The shade will still be striking, but also ultra-wearable, thanks to undertones of auburn, ginger and caramel. Case in point: this amber brunette hair masterpiece, which was perfected using Koleston Perfect 8/41 + 8/34 on the roots, and a single dose of 8/34 on the mid-lengths and ends. Because the formulas were applied to an existing brunette base, the red toners gave just a kiss of amber color to brown strands – soft and seamless.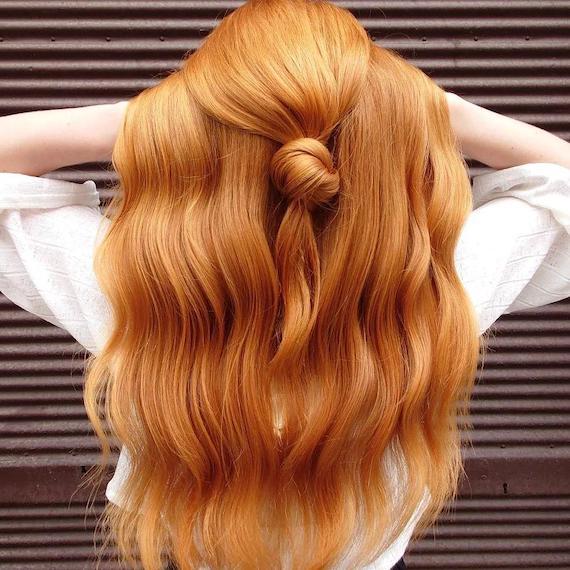 3
Amber Blonde Hair
Image Credit: @mareksyriste
Hello, mega glow. This boundlessly bold amber blonde hair color is a Koleston Perfect creation, featuring 8/34 + 0/30 + 12%. Try applying the formula to hair that's first been lifted with BlondorPlex, and consider diluting with Clear 0/00 if your client wants the shade to be softer and blonder. Amber blonde shades are perfect for light-haired clients craving a dose of red, and you can personalize the color to be as subtle or statement-making as they like.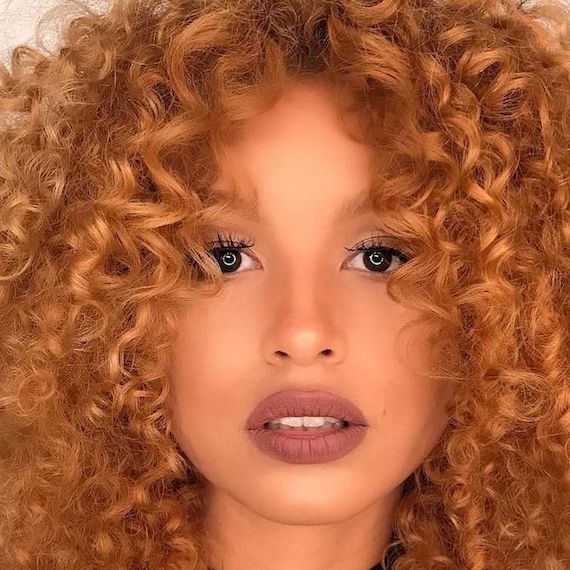 4
Light Amber Hair Color
Image Credit: @jhonyveiga
It's easy to see why this light amber hair color has been stacking up so many 'likes' on Instagram. With a soft-focus sheen, it delivers unrivaled radiance to Jhony Veiga's client's curls. This is thanks, in part, to the inclusion of Illumina Color in the formula; a permanent color that reveals unseen light reflections in the hair. Try it by pre-lightening hair with BlondorPlex first (if needed), then mixing 9/43 with 7/43 for an amber shade and fresh color that's, in a word, mesmerizing.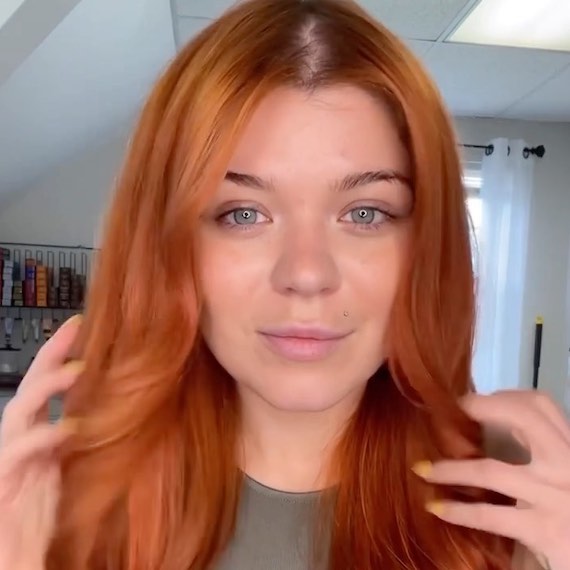 5
Spiced Amber Hair Color
Image Credit: @colormeamberr_
If your client already has copper hair and they want to give it a bold amber edge, the Color Fresh Mask in Copper Glow is their go-to. With just a touch of tint, it will elevate their copper to create a gem-like glow – and best of all, it's premixed and quick to apply, so you can refresh their shade fast. Simply apply the mask to clean, damp hair in place of a conditioner, and comb it through with a wide-toothed comb to evenly distribute. Then, after 10 minutes, rinse the mask out thoroughly. For a bolder result, leave it in for longer; here, AmberLynn allowed it to work for up to 30 minutes.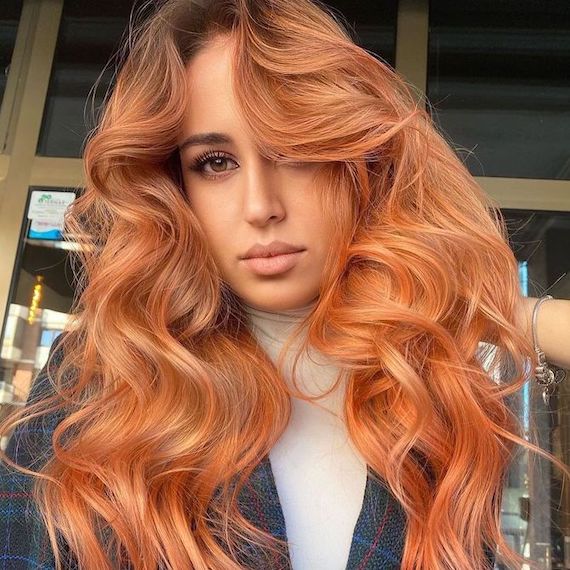 6
Golden Amber Hair Color
Image Credit: @energy.hair
Golden blondes and amber tones work in perfect harmony, so this look can only be described as our ultimate amber hair goals. Our freehand lightener, Blondor Freelights + 9%, was used to create the multi-tonal base, before Illumina Color 7/43 + 9/43 + 1.9% was swept through to tone from roots to ends. If you wanted to make this look even more impactful (if that's even possible), you could also add some peach blonde ribbons for contrast.
How to Maintain Amber Hair Color
Maintaining red hair isn't always easy; the more vibrant the shade, the more it tends to lose its shine and fade over time. However, with the right tips, your client can hold onto that salon-fresh look longer after their color appointments. Here's how…
1. Wash with Antioxidant Hair Care Products
Color-fading pollutants are everywhere – even in the water your client washes their hair with. That's why we recommend using color-protecting hair care on color-treated hair that harnesses shielding antioxidants. ColorMotion+ Color Protection Shampoo features exactly that, while boosting the shine in those amber tones. Suggest your client teams it with the Moisturizing Color Reflection Conditioner to nourish and smooth the mid-lengths and ends.
2. Enhance with a Copper-Toned Conditioner
You've already seen how the Color Fresh Mask in Copper Glow can spice up amber hair (look 5 above!). One of our favorite things about this mask is that it's not just a salon must-have, but your clients can also reap its rewards at home. Stock it on your shelves and advise clients on how they can DIY a red hair gloss. If they apply it for just 10 minutes to clean, damp locks, their amber hair shade will appear refreshed and revived.
3. Book in for a Glowing Color Glaze
If your client prefers to put top-up glossing and glazing in the hands of a professional, remind them they can book in for a Shinefinity color glaze whenever their red is looking dull. You can revive their shade with an amber-infused, translucent toner, such as 07/34 or 08/34, and mix with a little Clear 00/00 to make it even softer and subtler. Or you could apply the Clear on its own for a shiny top coat effect. Whichever formula you choose, mix it 1:1 with the Bottle or Brush & Bowl Activator.
Now you're ready to craft 2023's hottest red hair color trend, amber. Don't forget to share your creations with us on Instagram by tagging them with @WellaHairUSA.