Why Do We Get Dry Hair in Winter?
It's not just your skin that turns dry in winter. Thanks to a combination of cold weather and indoor heat, all kinds of winter hair woes can happen – from dryness to dullness to damage-induced hair breakage. Sound familiar? Then discover winter hair care tips for every styling bugbear out there, so you can keep your hair healthy and hydrated, no matter how low the temperatures go...
5 Signs of Damaged Winter Hair and How to Combat them
1. Dry and Dull Hair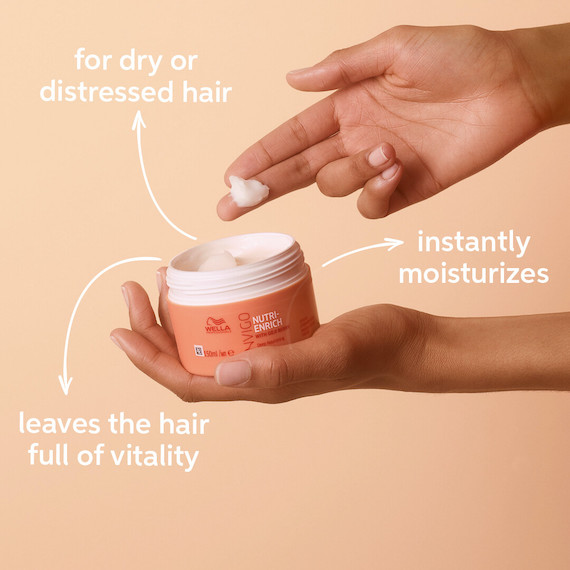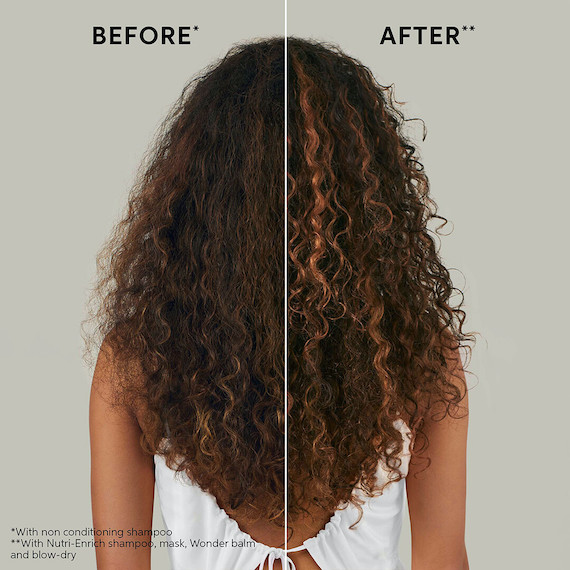 When mercury plummets and the winds pick up, any time spent outside can make your hair dry and dull. Plus, the winter months can also affect your skin and scalp, leaving the hair follicles feeling parched. That's why it's important to top up moisture levels with a nourishing winter hair routine – one that's packed with vitamins and minerals to keep dryness and dullness at bay.
How to Deep Condition Hair for Shine and Moisture:
1. Wash with a Conditioning Shampoo
Cold winter months call for a shampoo switch-up to keep hair shiny and smooth. Choose one that's tailored to your hair type, while lending a nourishing boost to defy chilly temperatures. Our favourites are INVIGO Nutri-Enrich Deep Nourishing Shampoo for vitamin E-infused moisture, NutriCurls Cleansing Conditioner for co-washing waves and curls, and ColorMotion+ Color Protection Shampoo for a longer-lasting hair colour.
2. Keep Hair Hydrated with Weekly Hair Masks
During these cooler months, a deep conditioning hair mask is a must. Apply one at least once per week, reaching for a creamy formula that's packed with vitamins and rich, plumping ingredients. INVIGO Nutri-Enrich Deep Nourishing Hair Mask is our pick when strands need a boost of moisture, but how you apply it is just as important as the thwack of vitamin E inside. Smooth it through clean, damp hair that's been lightly towel-dried, so hair strands can absorb all the goodness. Then, after rinsing, blot hair dry and follow with the INVIGO Nutri-Enrich Wonder Balm for easy detangling.
3. Seal Hair Cuticles with Nourishing Hair Oils
For extra moisture, smooth a hair oil through the mid-lengths and ends of clean, damp hair. These super sumptuous hydrators are great for sealing the cuticle and locking in maximum hydration. If your hair texture is normal or coarse, a richer formula, like Oil Reflections Luminous Smoothing Oil, will soften and smooth. Meanwhile, finer or thinner hair types will thrive with a moisturizing spray of the lightweight EIMI Oil Spritz. Start with just a little of your chosen hair oil at first, then build up to suit your individual needs.
2. Static Hair and Frizz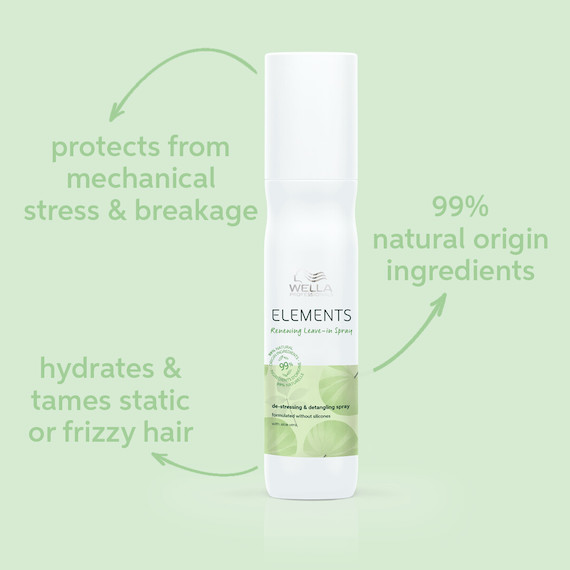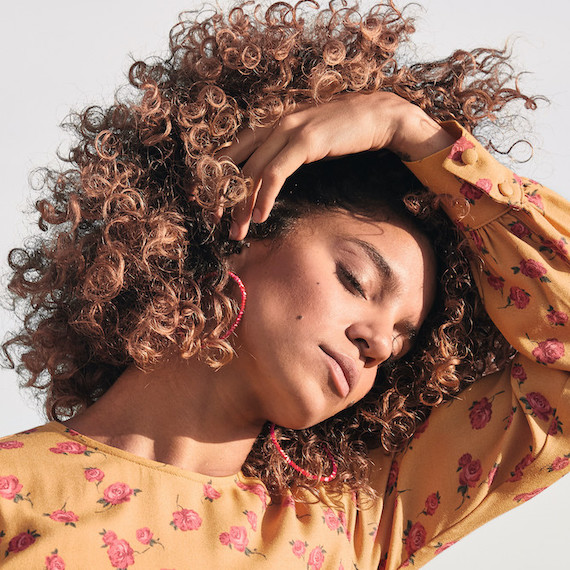 In the colder months, on the chilliest days, the air can make your hair look frizzy or static. Expect frizz when the weather is misty and damp, and static when it's dry and icy. Both are signs that your hair could do with a little extra moisture, and while the tips for dry hair above will help, some extra tricks are needed to keep locks smooth through the winter weather.
How to Reduce Hair Static and Weather-Induced Frizz:
1. Keep Hair Healthy with a Leave-In Conditioner
Dehydrated hair reacts to the air outside in ways you might not expect. Think of it like a sponge; if it's not holding enough moisture, it will absorb any water it comes into contact with. That's why, when the air feels damp, hair can end up looking fluffy and frizzy. Meanwhile, if the air is dry, your hair can build up static electricity that makes it tricky to tame. What you need is an extra dose of moisture to block out the flyaway-enhancing effects of chilly weather. So, as a preventative measure, add a leave-in conditioner spray to your routine, like Elements Renewing Leave-In Conditioner or NutriCurls Milky Waves. Misted through wet or dry hair, they each give you longer-lasting hydration that keeps locks smooth until your next wash. Think of them as an invisible veil of protection against frizz and static.
2. Opt for Hats with a Silk or Satin Lining
Hats can also be a cause of static hair during those dry winter months. But that doesn't mean your head has to go cold; simply choose fabrics that leave hair smooth and flyaway-free. Cotton and wool hats tend to generate extra static electricity, but hats with a silk or satin lining will reduce that 'hair standing on end' look you can get when you take them off.
3. Blow-Dry with an Ionic Hair Dryer
There's a reason ionic hair dryers are hailed for their frizz-fighting, strand-smoothing powers. It's believed that the ions they release can actually help to neutralize the static electricity in your hair. Assess your hair tools and decide if it's time for a hair dryer upgrade. These clever dryers are also known for drying locks faster, which reduces hair's exposure to heat. Win-win. Team with EIMI Thermal Image to keep locks protected as you blow-dry.
3. Split Ends and Hair Breakage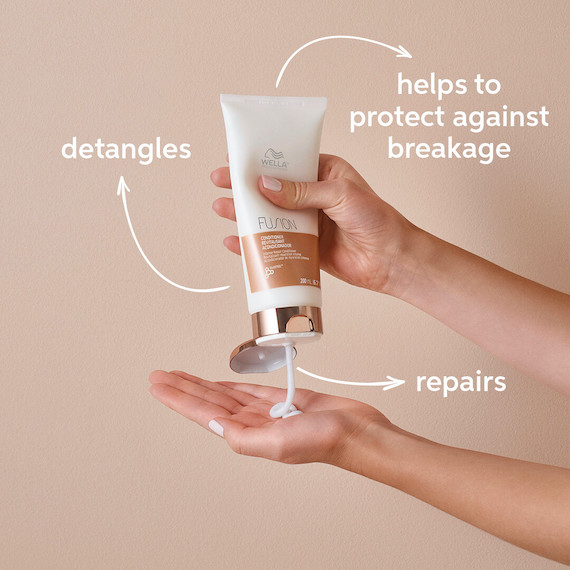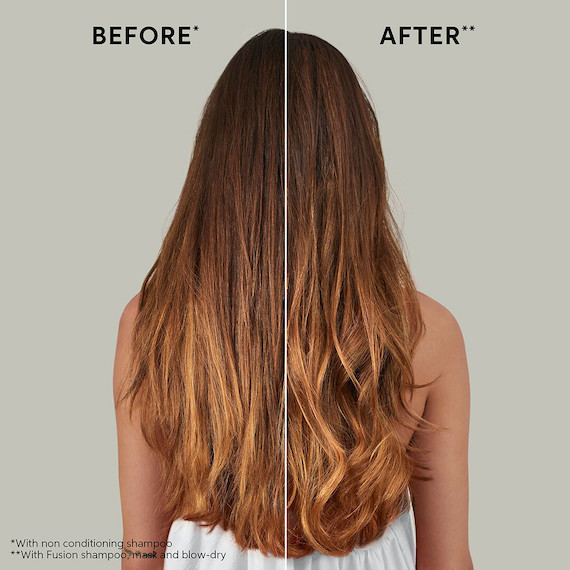 As well as making your locks dry, dull-looking and frizzy, cold weather can lead to hair breakage. (Thanks, winter.) So, if you're noticing more split ends than usual, a strengthening routine is on the agenda. Reinforce fragile strands by treating them to the most delicate yet effective care – think bond-strengthening care products, protective lotions and a gentle touch when styling.
How to Strengthen Brittle Hair with Vitamins
1. Use Fiber-Rich Hair Care
Use shampoos, conditioners and hair masks that are specially designed to bolster fragile strands. Hairdressers recommend Fusion because it's packed with silk amino acids for up to 95% more resilience against hair breakage*. The Fusion Intense Repair Shampoo helps to repair your hair while leaving it clean and cared for, and the Intense Repair Mask offers intense conditioning to protect strands from breakage and snapping. A strengthening dream team.
2. Protect Your Hair When Heat Styling
A heat protectant is a must for all hair types – but especially fragile hair. Heat damaged hair is one of the key causes for breakage and split ends, so a hardy shield is a must to prevent further fraying. Use one that doubles up as a hydrating lotion, like EIMI Flowing Form. This anti-frizz balm coats the hair shaft in smoothing ingredients to make styling a breeze.
3. Be Gentle with Hair at Night
Did you know? Cotton pillowcases can actually rough up the hair cuticle, leaving already-delicate strands and brittle hair feeling extra sensitive. That's why it's best to sleep on a silk pillowcase or wrap locks up in a silk scarf at night. The smoothness of the fabric means it will slip over strands rather than rubbing against your hair.
*vs non-conditioning shampoo
4. Flaky Scalp with Dry Skin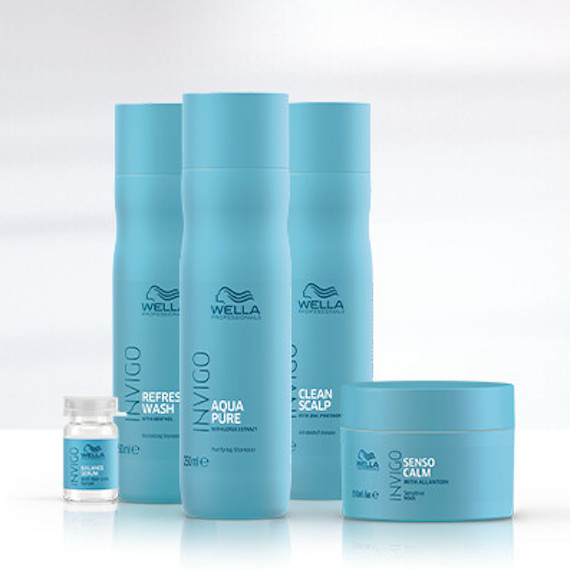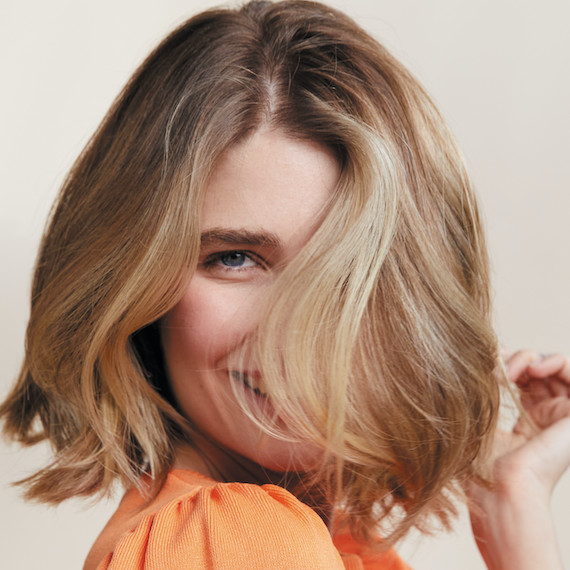 When the indoor heating is on high, the dry, warm air it pumps out can lead to an itchy scalp that feels dehydrated, sensitive and flaky. Then, to make matters worse, the cold weather outside exacerbates a dry scalp by stripping it of even more moisture. Cue the need for a skin-soothing hair care routine, packed with vitamins and comforting ingredients.
How to Soothe Dry Scalps During Cold Weather Months
1. Balance Dry Skin Using a Gentle Shampoo
How does your scalp look and feel? If it's tight, dry and itchy, you need a calming shampoo to delicately cleanse, like INVIGO Balance Senso Calm Sensitive Shampoo. Fragrance-free and enriched with allantoin, it gently purifies your hair without drying out your skin. Wash with lukewarm water (never hot water) for the best results. Meanwhile, if you're noticing flakes and dandruff, take INVIGO Balance Clean Scalp Anti-Dandruff Shampoo into the shower with you. When massaged into wet hair, it tends to skin with zinc pyrithione to remove flakiness and leave locks moisturized.
2. Keep Scalp Dryness at Bay with the Right Mask
If you're a fan of face masks, you'll already know how transformative a five-minute skin treatment can be. Now, think what a boost of concentrated calming ingredients could do for your sensitive scalp. Usually your hairdressers will tell you to focus hair masks on the mid-lengths and ends only, but with a specialized scalp mask, parched, sensitive skin at the roots can reap the rewards of conditioning ingredients too. Try it with INVIGO Balance Senso Calm Sensitive Mask when your scalp feels dry or tight. Simply smooth it on for five minutes after shampoo but before conditioner to cool and soothe itchy skin.
3. Ask Your Hair Colourist to Use a Scalp Primer
If you love salon colour or highlights but worry that they might aggravate your sensitive scalp, ask your colourist to use a scalp primer to keep the skin perfectly protected. The Marula Oil Blend Scalp Protecting Primer has fast become a go-to for the pros, creating a protective layer over the scalp without compromising the results of your dream hair colour.
5. Flat Hair That Lacks Volume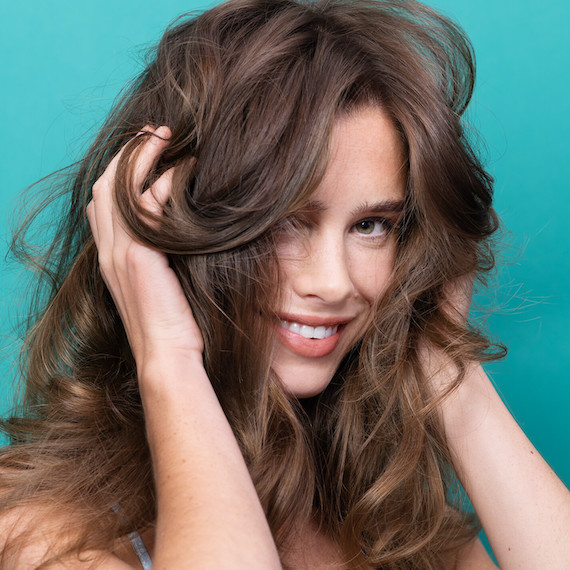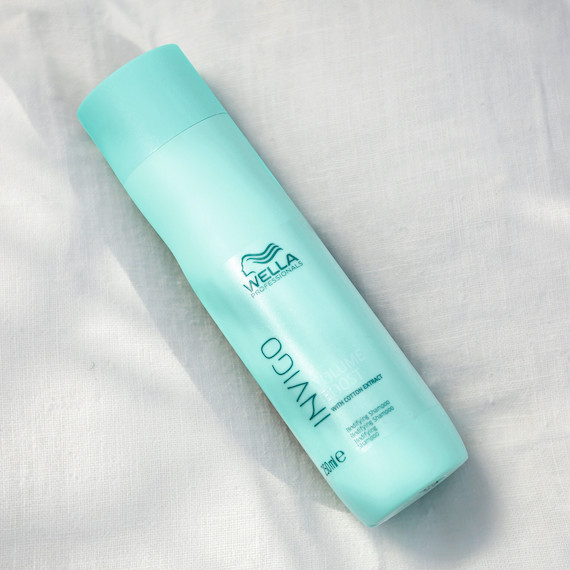 Thanks to the dreaded hat hair – not to mention the dehydrating effects of central heating – strands can appear limp and flat through the colder months. Lack of body is a common occurrence for fine hair battling the harsh winter elements, so work on removing product build-up and lifting from the roots to give hair strands the fullness they deserve.
How to Maintain Full, Healthy Hair in Cold Temperatures
1. Opt for Lightweight Hair Care Products
Light hair products = extra lift, so opt for shampoos and conditioners with a weightless feel. INVIGO Volume Boost Bodying Shampoo is ideal, as it's packed with our Spring Force Blend to encourage extra bounce. Meanwhile, the Volume Boost Crystal Mask is a translucent express treatment that hydrates without dragging strands down. Apply to mid-lengths and ends then rinse for hair that has never felt so full and light.
2. Set Your Style in Rollers for Fuller Hair
Bouncy blow dries are back in full force, so there's no better time to get the rollers out. Blow dry locks smooth first and then, while hair is still hot, wind sections up in large, velcro rollers to set volume. Leave the rollers in for as long as possible, then quickly but gently release them. Finish with a spray of Super Set to give your bouncy hair extra hold.
With these tips, winter dryness, dullness and breakage are history for your hair, allowing you to fight off the elements and work your favourite styles – no matter the weather.