4 Treatments to Rescue Dry Hair
When it comes to healthy, glossy hair, hydration is the key. It helps colored locks glow, keeps frizz at bay, and leaves every strand feeling touchably soft. However, dry hair is a common complaint for any type of mane – and it becomes even more troublesome when the heating cranks up and the cold winter winds sweep in.
So, how do you moisturize parched strands effectively? Here, we break down four dry hair treatments and routines to breathe new life into a dehydrated mane.
First, What Causes Dry Hair?
There are two types of dry hair. The first is caused by a slowed-down production of oils, which can happen as we get older or because of genetics. The scalp produces sebum that moves its way down from the roots to the tips of each strand. The less sebum produced at the root, the less moisture there will be through the ends. Hair can also be dry by nature. Often, coarse and curly hair types can feel dehydrated, leaving them in need of a moisture boost.
The second type of dryness is consequential. It's a symptom of damaged hair, whether from under-conditioning, too much bleaching or exposure to heat. The trick for fixing this type of dryness is breaking bad hair habits, then finding the right routine to restore moisture and leave locks feeling smooth once more.
Day-to-Day Treatment for Dry Hair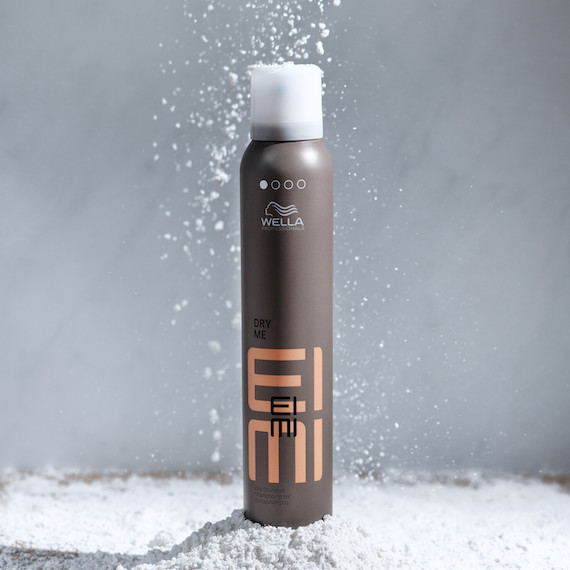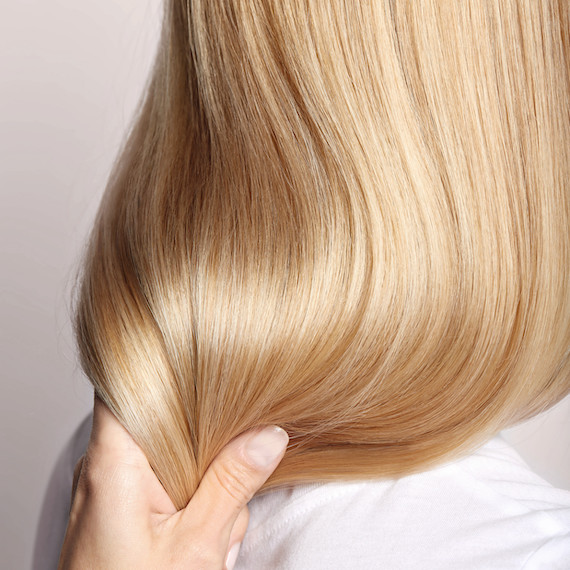 Are you washing your hair often? Then it's best to use gentle, conditioning shampoos. The right washing routine is unique to everyone – some can hold off for a week, while others need to shampoo daily. If hair feels dry, it can be beneficial to wash less often or take a closer look at your routines. Try these tips to switch up your regimen for one that's suitable for dry hair types.
1. Bridge the Gap Between Washes
Start adding an extra day or two between washes. This can take some getting used to; especially if you're conscious of an oily scalp (which can happen even when lengths and ends are dry). However, a dry shampoo, like EIMI Dry Me, will make the transition far easier. Mist it directly into roots, then massage with fingertips for a quick pick-me-up.
2. Treat Waves and Curls to a Micellar Wash
Waves and curls need extra care, which is why we recommend a micellar shampoo for a deep yet delicate wash. Try the NutriCurls Micellar Shampoo for Curls, which harnesses clever molecules called micelles to trap impurities and send them down the drain – all without stripping away essential oils.
3. Alternate with a Cleansing Conditioner
Have you heard of co-washing ? This is a method that those with curly hair will love. While you don't have to say goodbye to traditional shampoos for good, alternating with a cleansing conditioner (or co-wash) offers a gentler way to purify your scalp. NutriCurls Cleansing Conditioner is a foam-free wash specially designed for delicate hair. All you do is smooth it through from root to tip and rinse – just as you would with your usual shampoo.
Treatment for Dry Hair Caused by Under-Conditioning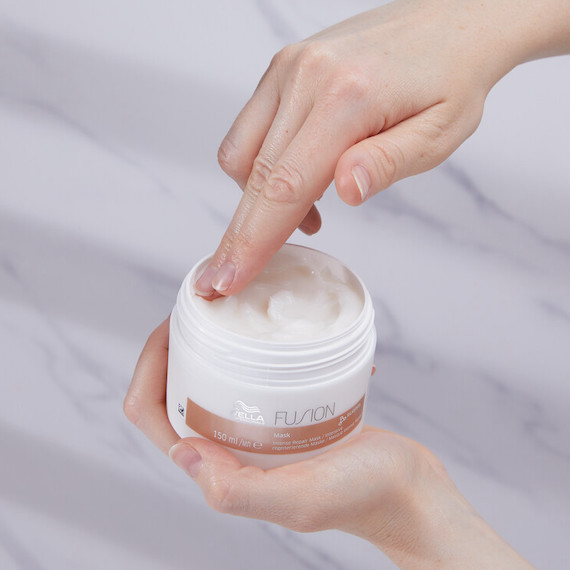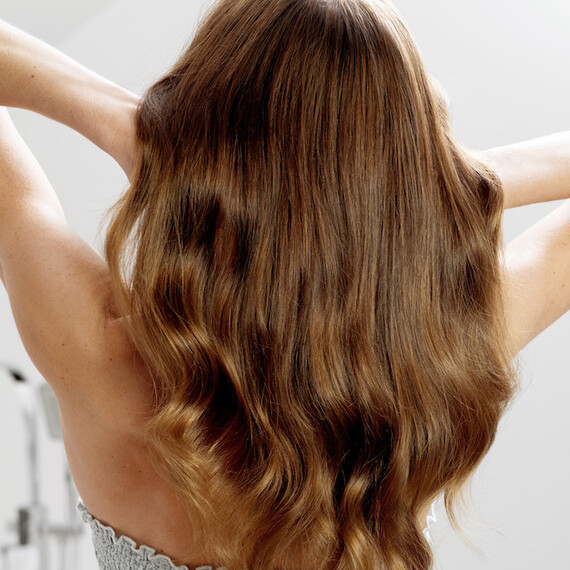 Under-conditioning doesn't necessarily mean you're not using a conditioner at all. It simply means you may need to change your products and add some extra moisture to your regular hair wash. Try these rehydrating hacks to level up your conditioning routine.
1. Find the Right Mask for You
A hair mask is a must for dry hair; you just need to find the right formula for you. If locks are thin or fine, try a lighter treatment, like the INVIGO Volume Boost Crystal Mask. For thicker, coarser hair that's prone to breakage, the Fusion Intense Repair Mask will plump and strengthen. Meanwhile, curly hair will love the rich NutriCurls Deep Treatment for Waves & Curls.
2. Towel-Dry Before You Apply
Once you've chosen the right hair mask, it's important to gently towel-dry your hair before you smooth it on. Most people simply squeeze out excess water, but if you don't use a towel to dry your hair, it will still be too wet. This means any conditioner or mask you apply will either be diluted, will slide off strands and down the plughole, or will not be able to penetrate your locks effectively.
3. Mist a Leave-In Conditioner
Enhance hydration further with a leave-in conditioner. This is especially useful for treating crispy waves or curls between washes, so they go back to their bouncy best. Simply add Nutri-Enrich Nourishing Anti-Static Spray to your kit, then lightly spritz through lengths whenever you need a moisture top-up.
Treatment for Dry Hair Caused By Coloring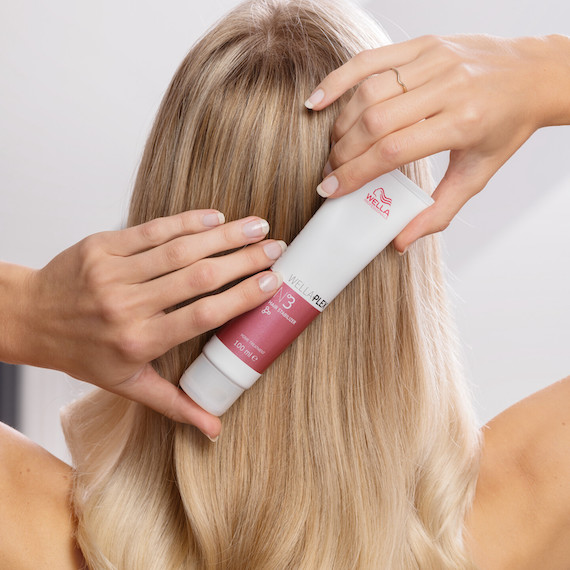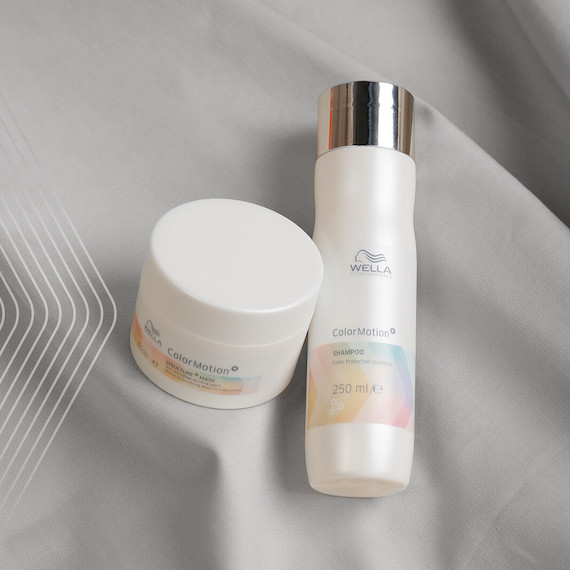 While the Wella color portfolio is formulated to be kind to all hair types, locks that are naturally prone to dryness may need a little extra nourishment. To ensure you get the best out of your shade, follow a color care routine; one that protects the pigment, while hydrating strands from root to tip.
1. Ask for WellaPlex in the Salon
Caring for colored hair starts in the salon. Whether you're booked in for highlights or a glossing service, ask your colorist to add WellaPlex to your chosen color formula. This bond-strengthening treatment helps to reinforce the structure of your strands throughout the coloring process, so hair feels stronger, healthier and moisturized. You can also take the WellaPlex No3 Hair Stabilizer home as a once-weekly treat to boost strength further.
2. Use the Right Shampoo and Conditioner
Choose a duo that's designed to maintain your shade, like ColorMotion+ Color Protection Shampoo and Color Reflection Moisturizing Conditioner. Not only are they specially formulated to keep your hue looking glossier for longer; the conditioner is also infused with the WellaPlex bonding agent for enhanced strength.
3. Level Up with a Color Care Mask
For an extra dose of nourishment, apply the Structure+ Mask once per week, massaging it through mid-lengths and ends before leaving it on for 10 minutes. Rich and buttery soft, it pampers sensitized strands. Just remember: a little goes a long way, so start small and add more only if you need to.
Treatment for Dry Hair Caused by Heat Exposure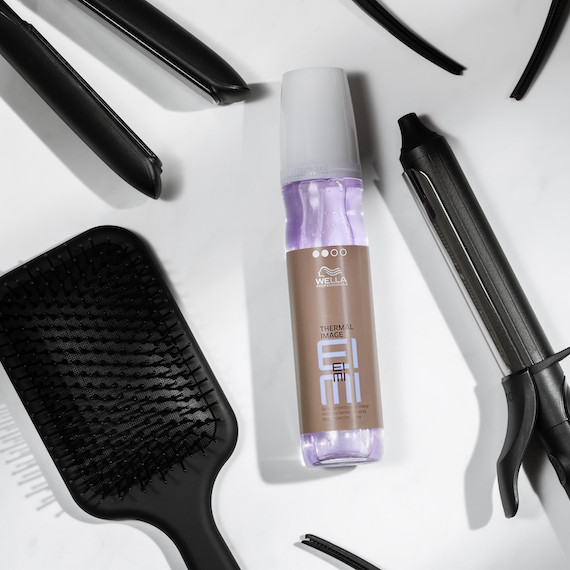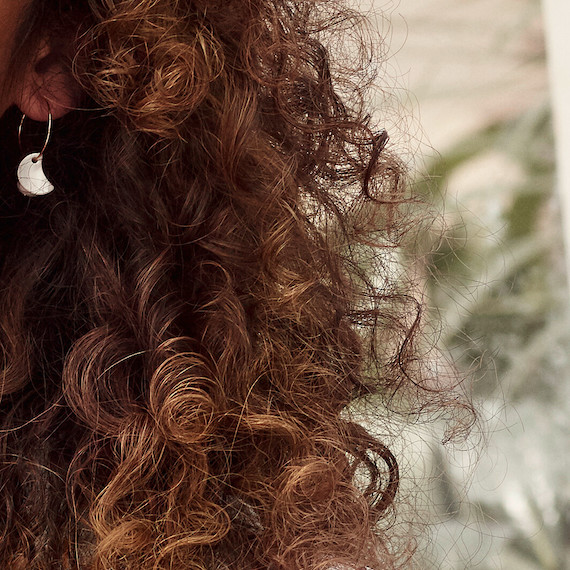 If you're styling your hair without protection, we have one word for you: stop. Applying heat to 'naked' locks will fast-track damage, leading to dry, frazzled ends. That's why, to prevent future wear and tear, it's essential you start leaning on nourishing styling products that will a) safeguard your strands, and b) add moisture back in.
1. Mist a Heat Protection Spray
Start every heat styling session with a heat protection spray, whether you're using a diffuser to dry your curls or styling hair smooth with straighteners. Our go-to is EIMI Thermal Image, which teams glossy shine with effective shielding that protects your hair from heat up to 220 degrees centigrade.
2. Consider 'SPF for Hair'
It's not just heat styling that dries out your hair; the sun can damage it, too. So, to protect your lengths, spray INVIGO Sun UV Protection Spray from root to tip before you head outside. Just a light misting will be enough to veil locks in a little extra protection.
3. Rehydrate with an Oil for Dry Hair
To complete the look and add extra shine, layer a hair oil over the top. Applied to the mid-lengths and ends, Oil Reflections Luminous Smoothing Oil tames frizz and tempers stressed-out strands. Plus, because it's beautifully lightweight, it doesn't weigh fine or thin hair down. Simply use a full pump on damp or wet hair, and just half a pump to revive dry, freshly styled locks.