10 Sweet Strawberry Blonde Hair Ideas & Formulas
Is there anything sweeter than strawberry blonde hair? With all the shine of copper and lightness of blonde, it's a red-meets-gold hue that warms up the complexion and makes locks look positively luminous. The trend is no one-tone wonder, either; strawberry blonde can be worn deep and rich or light and bright, so you can custom-blend the shade to flatter just about everyone.
Want in? Whether you're wearing the shade yourself or you're a colourist mixing it up for your clients, here's everything you need to know about strawberry blonde hair…
How to Get Strawberry Blonde Hair
There's no one-size-fits-all formula for creating strawberry blonde hair. The shades, volumes and levels of pre-lightener needed all come down to the base colour you're working with. If you're going strawberry blonde from brown, expect a few turns in the salon chair, while natural blondes may find one session is enough to reach the juiciest tint.
1. Going Strawberry Blonde from Brunette
This is the trickiest shade to turn strawberry blonde. For brunettes, all-over lightening is a must, as it's not a colour that tends to blend well with copper balayage. For this, colourists should use Blondor Multi-Blonde Powder until they reach a pale yellow hue, which may take a few salon sessions and plenty of our bond-strengthening system, WellaPlex.
Then, tone using a hair-kind, permanent formula, like Koleston Perfect. Not only does it deliver our purest pigment yet, but it also gives you less hair damage colour after colour* - ideal after such high volumes of lightener.
2. Going Strawberry Blonde from Red
If you're working with copper hair, you're in luck; going strawberry blonde is a simple process, made easier with ribbons of our freehand pre-lightener, Blondor Freelights. Apply in root-to-tip blonde highlights or try a balayage technique, concentrating golden blonde hues through the mid-lengths and ends, while the roots of the hair are left that little bit deeper.
For hair that's naturally a darker red, up the number of lightened sections, leave some of them blonde, and tone others with a soft copper hue, like demi-permanent Color Touch 8/43. The effect is beautifully multi-tonal.
3. Going Strawberry Blonde from Blonde
For light or medium blonde hair, there are so many ways to wear the strawberry blonde trend. Our favourite? In a sheer, all-over, almost-peach tint with hints of gold sparkling through. On a blonde base, try adding a scattering of semi-permanent Color Fresh CREATE lowlights, mixing Nu-Dist Pink with a drop of warmth, like Uber Gold or Hyper Coral for a strawberry hue.
Best of all, our Color Fresh CREATE pigments always pastelize true to tone, so the strawberry tint still looks fresh and bright through the fading process. The dream for first-time redheads.
Strawberry Blonde Hair Ideas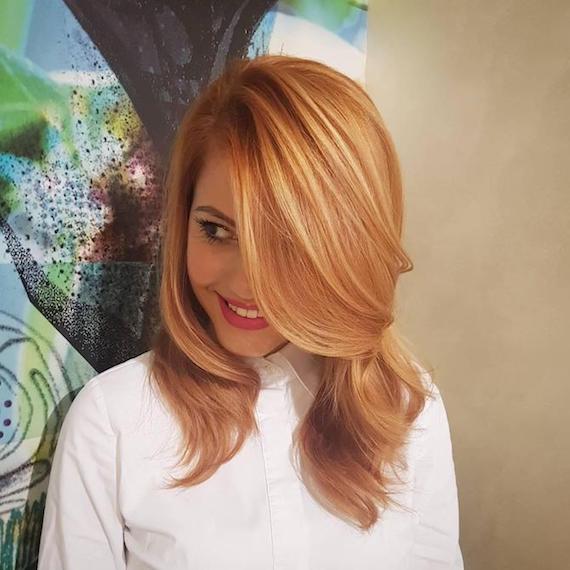 1
Strawberry Blonde Highlights
Image Credit: @hairstylistnana
This is how you do strawberry blonde highlights. A copper base comes to life with a few paler ribbons, made light and luminous using our light-reflective, permanent Illumina Color formula. Style smooth and straight to let the full spectrum of colours really shine.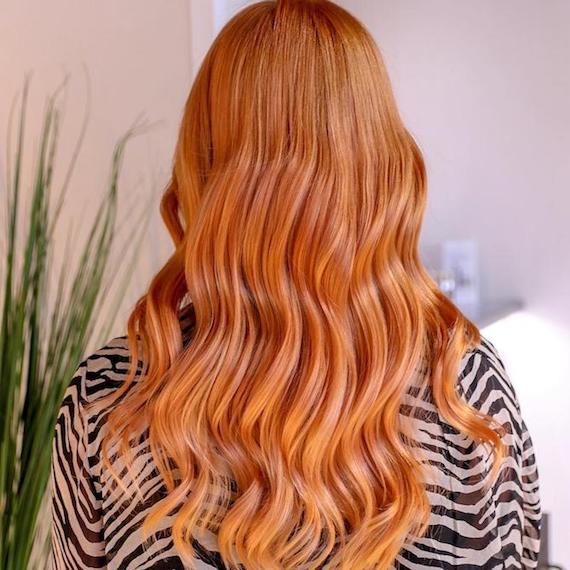 2
Strawberry Blonde Ombre
Image Credit: @harriakerberg
If you like your strawberry to come with a side of juicy peach or orange, follow Harri Åkerberg's lead with this poppier, punchier take on the colour trend. He created an ombre with the subtlest gradient for richer roots and paler tips, mixing up a kaleidoscope of Koleston Perfect hues to get the purest pigment pay-off.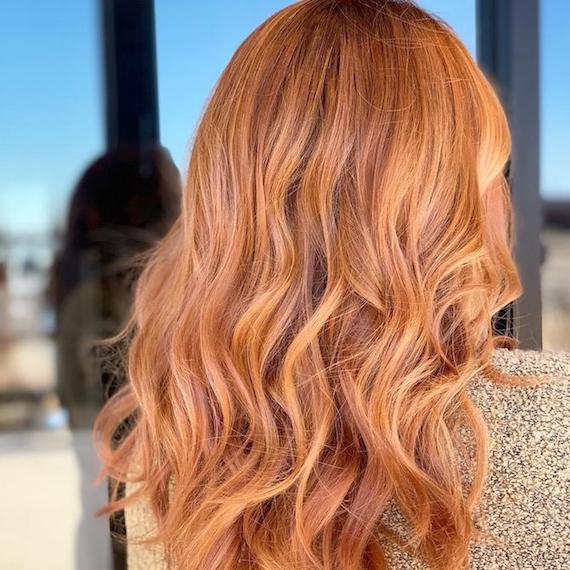 3
Strawberry Blonde Balayage
Image Credit: @jordanperry25
The best strawberry blondes are multi-tonal, which is why balayage is ideal for this trend. The painterly approach sees blonde sections sparkle, while warmer lowlights add a little extra plumping dimension. Lightly spritz with EIMI Glam Mist for a boost of brilliant shine.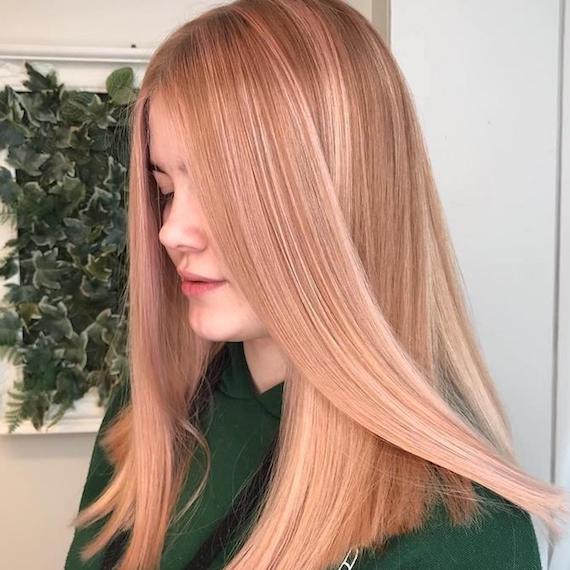 4
Light Strawberry Blonde
Image Credit: @wellanordic
A little like rose gold hair, light strawberry blonde is more pastel pink than radiant red, featuring slices of blushed blonde with a subtle coppery edge. This particular mane was coloured at Studio Bello in Finland, featuring Blondor + 4% for the highlights and a gloss using Illumina Color 10/69 + 9/43 + 9/60. The dream blend.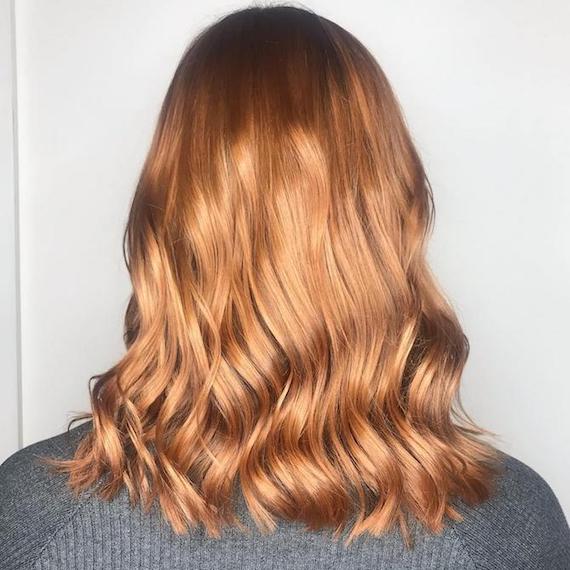 5
Dark Strawberry Blonde
Image Credit: @izziedavishair
Emma Stone, Rachel McAdams and Isla Fisher are all fans of a dark strawberry blonde hair colour; a shade that's brimming with depth, on the brink of a rusty, red-toned brown. If you like locks with plenty of warmth, make sure you always mist EIMI Thermal Image before styling; a heat protectant spray that gives deeper, richer tones a little extra gloss.
Strawberry Blonde Hair Formulas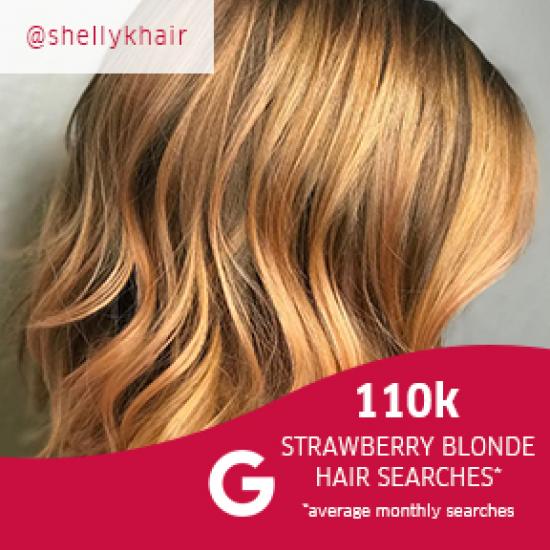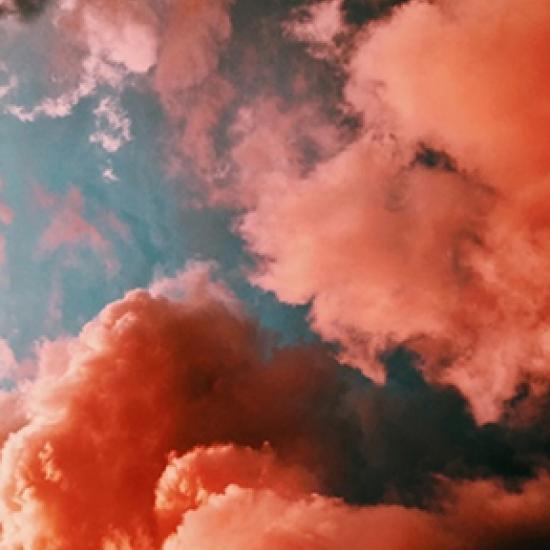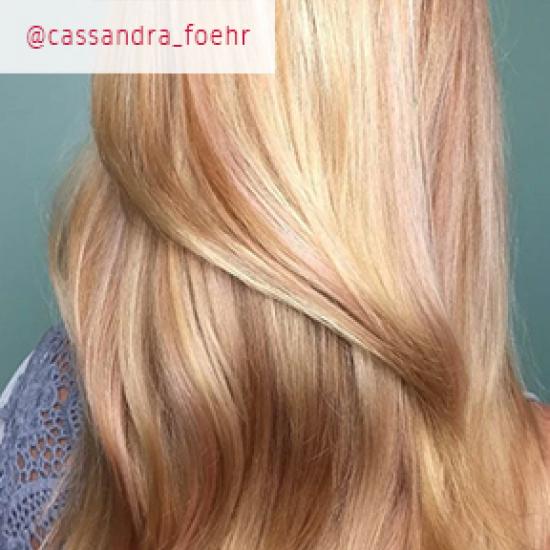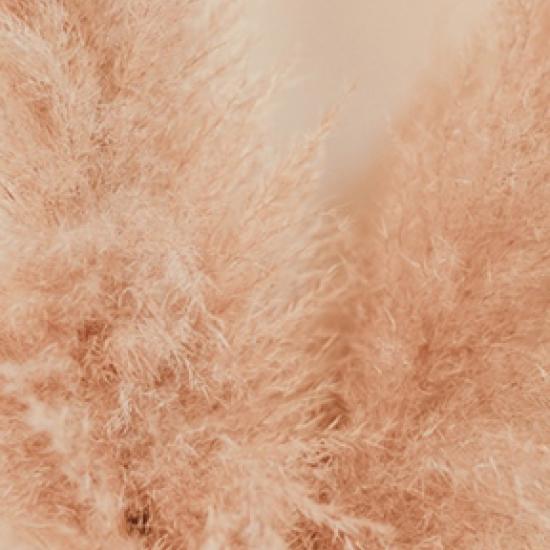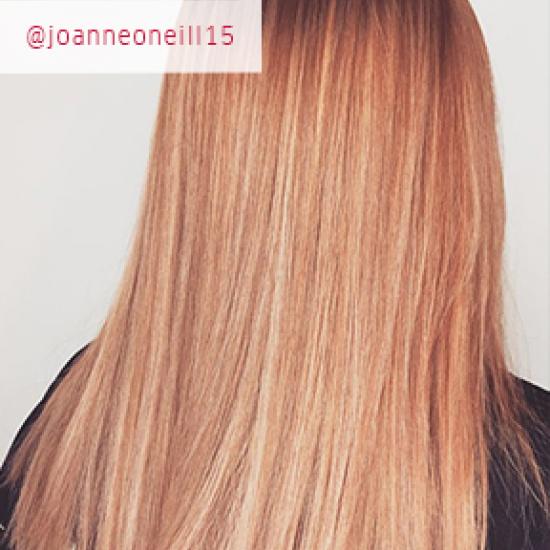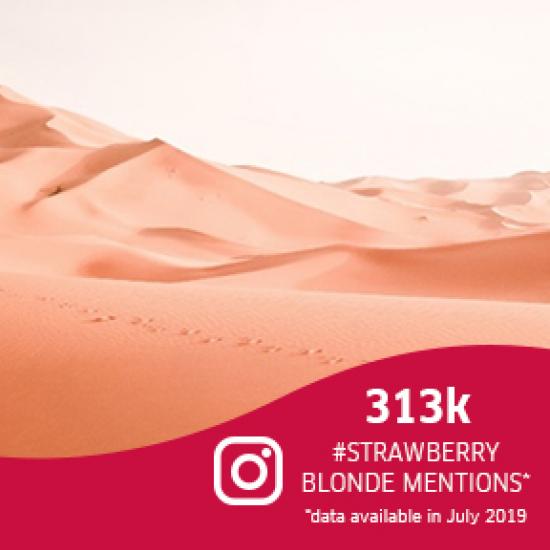 How to Maintain Strawberry Blonde Hair
Keep that strawberry blonde hue juicy with the perfect post-colour care routine, relying on shade-enhancing shampoos, conditioners and stylers to lock the shade down for longer.
First up, shampoo. Wash hair with INVIGO Color Brilliance Color Protection Shampoo, which is pH optimized to enable better colour retention.
When styling, always prep locks using INVIGO Color Brilliance Miracle BB Spray. The beautifying spritz detangles, smoothens and makes strawberry blonde hair appear more vibrant. Layer EIMI Thermal Image over the top before any heat styling, then add EIMI Glam Mist to your kit for a post-styling veil of shine. Dream routine, sorted.
Looking for more hair colour inspiration? Check out the @WellaHair Instagram or explore the Wella Hair Pinterest Page for endless looks and trends you will love. 
* Versus previous Koleston Perfect. Valid for Koleston Perfect with Pure Balance Technology.