7 Hair Colour Trends You'll See Everywhere in Spring 2020
If 'new season, new hue' is your motto, get ready, because a fresh raft of spring hair colours is about to take over Instagram, from the latest take on platinum blonde to tweed highlights. Whether you're searching for your next dream shade or seeking hairspiration for your clients, take note; these colours are set to make 2020 the most beautiful (and balayaged yet).
#TBT: Hair Colours We Loved in 2019
Who doesn't love a throwback? Before we go into the top shades of spring 2020, let's reminisce about some of our favorite hair colours of 2019. It was the year that Pantone crowned Living Coral its number one shade, and the hairdressing world responded with a deluge of pinky-orange trends, including peach hair and rose gold hair. These hues were hot on the festival hair colours scene – alongside candy pinks and oceanic blues – but it wasn't just bold, bright manes that had the beauty industry abuzz. Babylights and balayage were also big (spoiler alert: they're huge for 2020, too), while food-inspired colours were making headlines, including rich chocolate brown and juicy cherry red.
Next up? More gourmet treats, more natural-looking blondes and more freehand painting for seamless, glowing highlights. Keep scrolling for a look at the dreamiest hair colours for spring…
Top Hair Colours for Spring 2020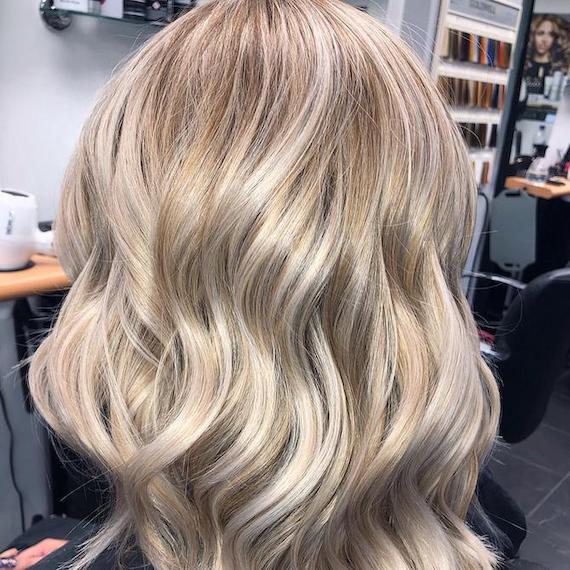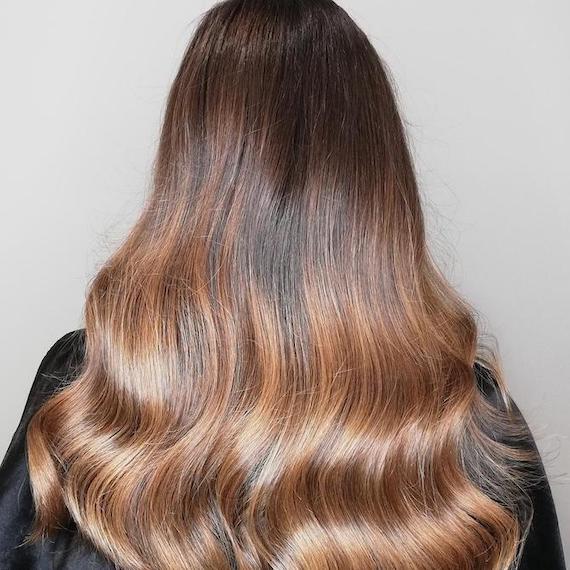 2
2. Honey Brown
Image Credit: @cherubiniparrucchieri
As those warm and sun-dappled early summer days are coming our way, honey brown is a deeper take on the always-covetable honey blonde hair. There's something a little bit 70s about this shade; just add retro sunglasses and glow, glow, glow into the new season, or use it to give your brunette clients a radiance boost. For her take on the trend, Cherubini Parrucchieri has focused the hue through the mid-lengths and ends only. The formula? Blondor Multi-Blonde Powder + 1.9%, followed by Koleston Perfect 5/0 +  Welloxon Perfect Pastel 1.9%.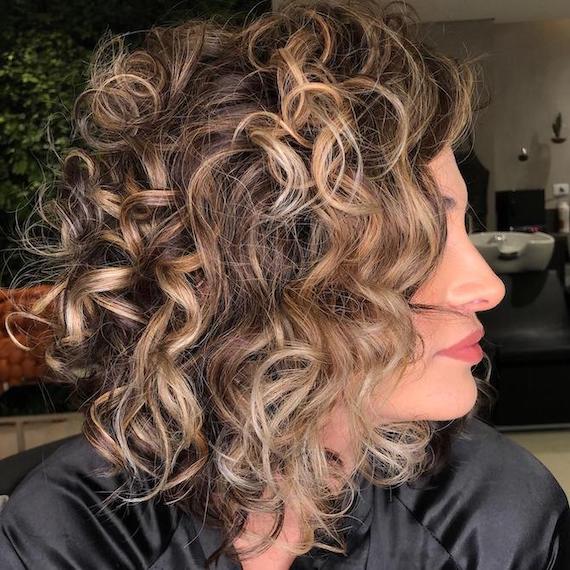 3
3. Statement Highlights
Image Credit: @rickymoica
Also known as 'chunky highlights', statement blonde highlights are making a comeback this year. But, fear not – they're nothing like the ultra-stripy streaks of the 90s. While these 'lights aren't as imperceptible as balayage, they still have a certain softness, standing out against the base in a shade that's at least three levels brighter. We love applying this technique to curly hair, so you get shimmery ringlets that are brimming with texture, definition and body. No flat-looking curls over here.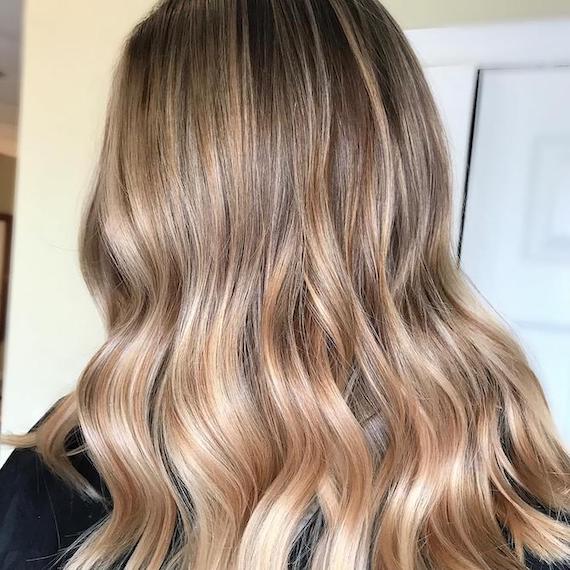 4
4. Tweed Balayage
Image Credit: @xobeautybynicole
Swap your winter coat for a tweed jacket (worn with denim and sneakers for an undone vibe), then switch up your usual highlighting technique with tweed balayage. Tonal and textural, it plays on contrasting light and dark hues that stitch together flawlessly, with the colours staying within three shades of one another to mimic tweed's multi-dimensional look. You want to start with a dark blonde or light brown base for this trend, then freehand weave varying blondes, caramels and browns through the mid-lengths and ends, a la Wella Passionista, Nicole. She created this particular 'do using Blondor, followed by ammonia-free hair color Color Touch 9/16 and 9/03. Want more tips? Watch our tweed hair tutorial.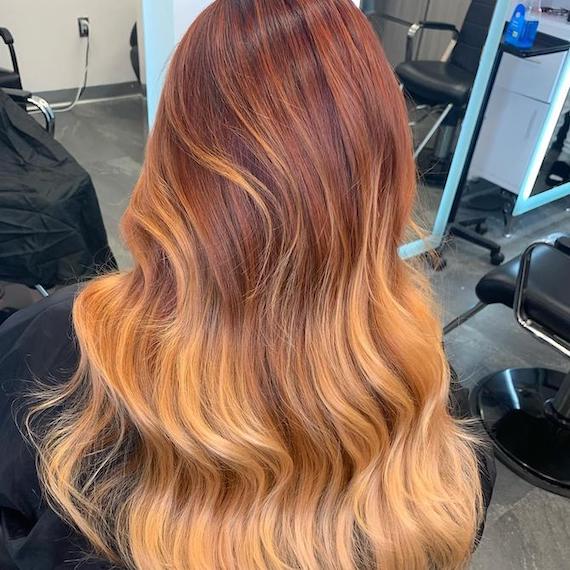 5
5. Ginger Peach
Image Credit: @hairbyangelaalberici
Proving the hair colours of 2019 are still having an impact in 2020, last year's peach hair has transitioned into a deeper ginger peach. Segueing from copper at the roots to pinky in the tips, it's the prettiest way to give red hair a glow-up, and all you need to do (if you're a colorist) is master that colour melt technique. For this look, Angela Alberici applied Blondor Freelights to the lengths and ends and developed for 25 minutes. Once removed, she applied 6/45 + /56 to the roots, 8/43 on the mid-lengths and 10/03 on the ends.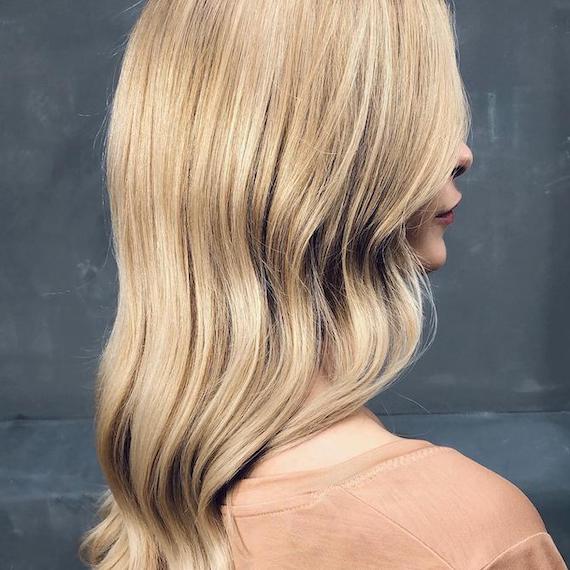 6
6. Buttercream Blonde
Image Credit: @janina_ehrenberg
We told you gourmet trends are still going strong, and here's the latest: buttercream blonde. It's smooth, soft and sees a combination of cool tones whipped together, from ivory to vanilla. Janina Ehrenberg's buttercream creation features sections hair lightener in foils with 1.9%, while freehand pieces are weaved in between using Blondor Freelights + 9%. Meanwhile, on you've got Koleston Perfect 9/16 + 8/96 + 9% on the roots, followed by an all-over gloss of 9/16 + 10/38 + 1.9% + Invigo Post Color Treatment.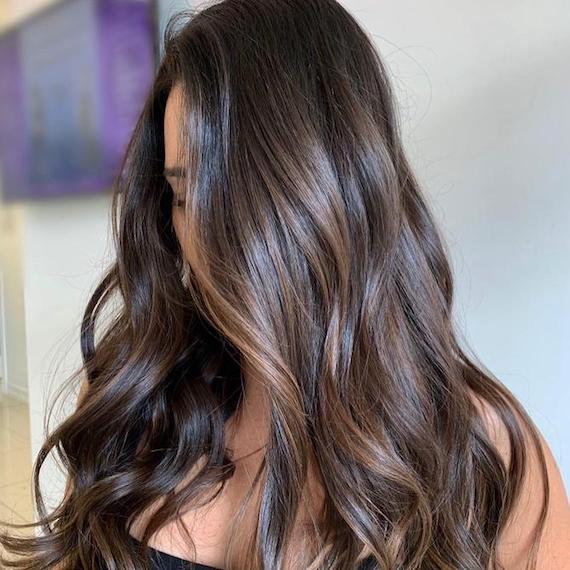 7
7. Brown Balayage
Brown balayage isn't new – far from it – but, until now, blonde has been the obvious choice for freehand highlights, whether they're swept through a brunette, copper or flaxen base. However, in 2020 you can expect to see an increase in brown-on-brown creations, with chestnut or chocolate ribbons adding just that extra hint of dimension. Perfect for clients who want a little brightness for spring, the look is sun-kissed without being beachy. We're saving surfer-girl highlights for the summer months…